Subscribe/Access
Advertisements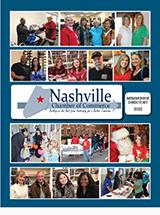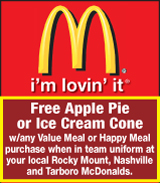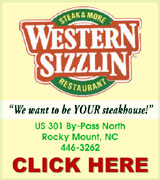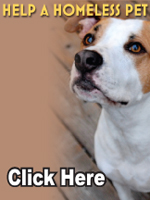 Sections
Member Options
JAMES JEROME "JIMMY" MEADE, JR.
NASHVILLE – Following a courageous battle with cancer, James Jerome "Jimmy" Meade, Jr. went home to be with the Lord on Sunday, February 4, 2007.

Jimmy was born May 19, 1919 in Northampton County, the son of the late James J. Meade, Sr. and Maude Allen Meade. He graduated from Needham Broughton High School in Raleigh and completed Civilian Air Force machinist training in Harrisburg, PA.

In addition to his parents, Mr. Meade was preceded in death by his sister Dorothy (Dot) M. Thigpen and brothers, Sylvester Allen (Sam) Meade, Shelton C. Meade, and Vernon P. Meade.

During World War II, Mr. Meade was a civilian employee at Seymour Johnson Air Force Base in Goldsboro where in 1944 he met and married the former M. Viola Bennett of Murfreesboro. They moved to Nashville in 1950. Jimmy retired as Parts Manager from Tom Bailey Motors of Rocky Mount in 1981.

Mr. Meade was an active member, former Sunday School Teacher and Deacon in the Nashville Baptist Church. He was a 32nd degree Scottish Rite Mason and past Master of the Morning Star Masonic Lodge in Nashville where he was recognized for more than fifty years of membership and a Master Mason in 2002. He was a member and past Worthy Patron of the Order of the Eastern Star. He served as Nashville coordinator for Meals on Wheels for several years until 2006, due to declining health.

Left to cherish his memory are his wife of sixty-two years, Viola Bennett Meade; daughters, Joan M. Sykes and husband, Ray M. Sykes of Rocky Mount, and Carolyn M. Vick and husband, Jackie B. Vick of Dortches; sister, Marion M. Houle of Battle Ground, WA; brother, Aubrey L. Meade, Sr. of Lake Royale; sisters-in-law, Jean W. Donaldson of Hyattsville, MD, Lorene B. Paul of Murfreesboro, and Shirley B. Vinson of Portsmouth, VA; grandsons, Brian R. Sykes of Spring Hope, Keith M. Sykes and wife, Sara Ashley of Charlotte, Brandon D. Vick of Nashville, and Jonathan B. Vick of Raleigh; granddaughter, Kelly V. Harrell and husband, Tyler of Winterville; several nephews and nieces including Shelton G. Meade and wife, Sharon of Rocky Mount and Tina T. Perron and husband, Monte of Wake Forest; and god son, Sammy Meade of Raleigh.

A funeral service will be held at 2:00 p.m.,Wednesday, February 7, 2007 at Nashville Baptist Church, in Nashville with Dr. Norman Mitchell and Rev. Dougald McLaurin officiating.

Burial will follow at Forest Hill Cemetery, Nashville.

The family received friends Tuesday, February 6, 2007 from 7-8:30 p.m. at Wheeler & Woodlief Funeral Home, 1130 N. Winstead Ave., Rocky Mount and other times at the home.

The family extends special appreciation to the staff of Nashville Medical Clinic, Nash County Home Health, and Hospice of Nash General. Dr. J. T. Liverman, Sr. and Hospice medical director, Dr. Douglas Boyette and nurse, Bonnie R. Hagar, provided exceptional kindness and support to Mr. Meade and his family.

In lieu of flowers, contributions may be made to: The Masonic Home for Children at Oxford; 600 College Street; Oxford, NC 27565

Arrangements by Wheeler and Woodlief Funeral Home, 1130 N. Winstead Ave. Rocky Mount, NC.
Printer-friendly format
---
---