Subscribe/Access
Advertisements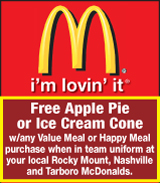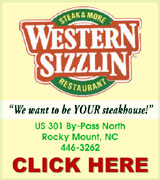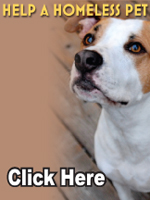 Sections
Member Options
Back
Town addresses flooding issues


The Town of Nashville continues to study solutions that will help alleviate flooding in two different neighborhoods in town.
While flooding in the South Creek neighborhood can possibly be alleviated, solutions for Indian Trail residents will be harder to find.
Nashville Town Manager Randy Lansing said he is continuing to pursue buyout programs that could help those residents most affected in the Indian Trail subdivision.

More ...
AMANDA CLARK, GRAPHIC STAFF WRITER
Nash Co. Covid-19 cases borders 2,000


The Nash County Health Department reported the county's 37th COVID-19 related death on Tuesday, September 15.
The female patient was in her early 50's and had underlying conditions. She passed away on September 14 from complications associated with COVID-19.
A female in her 70's was the county's 36th death associated with COVID-19. She passed way on September 12.
Nash County has seen a spike in deaths during the month of September. Since September 2, the county has reported 11 deaths associated with the virus.

More ...
AMANDA CLARK, GRAPHIC STAFF WRITER

HONORING OUR HEROES - Flags fly in a field on Highway 97 in front of Food Lion to honor local heroes.

FIELD OF HONOR


Flags adorned the field in front of the Food Lion on Highway 97, representing 250 local heroes.
The flags were displayed from Thursday, September 10 through Sunday, September 13. A ceremony was held on September 11 to recognize the heroes, which included veterans, police officers, firefighters and frontline workers during the COVID-19 pandemic.

More ...
AMANDA CLARK, GRAPHIC STAFF WRITER
GET COUNTED!


The current status of the 2020 Census Count could mean the State of North Carolina losing $7 billion each year for the next 10 years.
That money would mostly be felt at the local level.
So far, nearly 40 percent of North Carolina has not responded to the Census, leaving the state severely undercounted.

More ...
AMANDA CLARK, GRAPHIC STAFF WRITER
Drive-thru Relay for Life is Sunday!
Nash County Relay for Life is hosting a drive-thru Relay experience at Nash Central High School, Sunday, September 20 at 7:30 p.m.
Luminaries will line the driveway and goodie bags will be presented to survivors.
Luminaries that have already been purchased this Relay season will be on display in addition to any sold prior to the event. If you would like to purchase a luminary, you can do so by visiting our website at www.relayforlife.org/nashnc.
More ...
Wouldn't it be cool to be the "Coolest in NC?"


George's BBQ Sauce is hoping to be named the coolest thing made in North Carolina.
The North Carolina Chamber of Commerce is hosting a "Coolest Thing Made in NC" contest to shine the spotlight on the manufacturing industry.
George's BBQ Sauce, which is based in Nashville, was recently named a finalist for the competition. Voting will go through September 18 and then, the final four will be announced and voting will again be underway to determine the final winner, which will be announced in October.

More ...
AMANDA CLARK, GRAPHIC STAFF WRITER
Nash County honors Gus Tulloss


Nash County Commissioners recognized Gus Tulloss for his years of public service by presenting him with a resolution in his honor.
Vice Chairman Wayne Outlaw presented the resolution to Tulloss last Monday, September 7, along with Chairman Robbie Davis and County Manager Zee Lamb.
"I have highly valued our personal affiliation through the Board of Transportation but more importantly, I highly value our personal friendship," Outlaw said before reading the resolution.

More ...
AMANDA CLARK, GRAPHIC STAFF WRITER
Local sorority hosts virtual candidate forum
The Rocky Mount Alumnae Chapter of Delta Sigma Theta Sorority Incorporated will host a Twin Counties Virtual Meet the Candidates Forum on Saturday, September 19, 2020 from 11a.m. to 2:30 p.m. The public is invited to meet candidates.
Candidates in contested races on the Twin Counties ballots from both parties have been invited to participate.
More ...
Board of Elections launches website
The Nash County Board of Elections has launched a new website for the 2020 General Election. This website will give the voters of Nash County a single, easy to remember location to find voting options for the upcoming Presidential Election. The website was designed to be a one-stop shop for voters seeking information about the upcoming election.
More ...
Preparing for return of students proves costly for school system


Nash County Public Schools has so far spent over $283,000 for cleaning and personal protective equipment (PPE) to prepare for students and staff returning to school.
The Board of Education approved earlier this month its reopening plan, which will have prekindergarten and exceptional children students returning on Monday, September 21. All remaining students will continue with remote learning.

More ...
AMANDA CLARK, GRAPHIC STAFF WRITER
High speed chase ends with empty gas tank
Authorities arrested a Sims man who led deputies on a high speed, nearly three county chase that began when he ran Franklin County Sheriff Kent Winstead off the road.
Johnathan Thomas Steinke, 19, has been charged with felony fleeing to elude arrest.
More ...
NASH COUNTY SHERIFF'S OFFICE REPORTS
A warrant service was reported on 9/7/20 at 10669 Seven Paths Road, Spring Hope
A call for service was reported on 9/10/20 at 1101 Instrument Drive, Rocky Mount
A damage to personal property was reported on 9/6/20 at 11057 Gaskill Farm Road, Whitakers
More ...
NASHVILLE POLICE REPORTS
INCIDENTS
A possession with intent to manufacture, sell and deliver was reported on 9/6/20 on US 64 E at the 461 mile marker
A larceny was reported on 9/7/20 at 500 Center Street
More ...
Original sin was a simple act of disobedience


"Then the serpent said to the woman, 'You will not surely die. For God knows that in the day you eat of it your eyes will be opened, and you will be like God, knowing good and evil'." (Genesis 3:4-5)
I once thought that Satan was not the source of all evil in this world. Just because people could be bad, ugly, mean-spirited, or whatever label you might want to attach to it, didn't have to mean that the devil made them do it.

More ...
MIKE RUFFIN
Intersections: God and Life


According to Genesis 6:5-8, the ancient world was so filled with wickedness and evil that God was grieved and sorry He had made mankind. Therefore, He decided to blot out every living creature on earth. But in the midst of all the corruption, Noah "found favor in the eyes of the Lord" and was rescued from the destruction of the flood (v. 8). Our world today is also filled with sin and corruption, and as Christians, we are called to walk as Noah did--in the favor of God.

More ...
CARLYLE HALL
SANDY CROSS NEWS


Southern Nash High School JROTC sponsored a beautiful memorial plaque with flowers in honor of those who lost their lives on September 11, 2001.
Pastor Eric Packard brought the morning message at Sandy Cross United Methodist Church. The children's virtual Sunday School lesson was entitled "Exodus: God Makes A Way".

More ...
EMILY SILLS
Luke's Word for the Week


If we go back to the garden, back to the beginning, masks weren't even a thought. In fact, clothes weren't even a thought. Odd to consider that the Bible begins with naked human beings living in paradise and hanging out with animals. Now, this didn't last long as one of the results of disobeying God's word was a feeling of shame over their bodies (Gen. 3:10).

More ...
LUKE WHITEHEAD
RED OAK NEWS


Thank you to all who contributed items for Christmas in August at Red Oak Baptist Church. The items will definitely help North American missionary, Amer Sadafi in his ministry.
Congratulations to Brody Thompson, son of Chad and Heather Reges Thompson, who was baptized Sunday, September 13 at Red Oak Baptist Church!

More ...
SUZY PEARCE
PEACHTREE COMMUNITY NEWS


This past Sunday Peachtree Baptist Church congregation, family, and friends met to worship our Lord. We all prayed for all the victims the Hurricane, all the fire victims, all the 9-11 victims, and we prayed for the people of this country.
Pastor Whitehouse begin by remembering the September 11, 2001 (9/11) attacks and victims.

More ...
FRAN BUNN
Red Oak UMC receives award


Red Oak United Methodist Church was recently recognized for its contributions to the community.
Reverend David Joyner was presented the 2020 Key Taylor Award by Reverenend Jaye White, Outreach Minister for the North Carolina Conference of the United Methodist Church, during a recent service.

More ...
AMANDA CLARK, GRAPHIC STAFF WRITER
Birth Announcement
Benjamin Colby Griffin and Amanda Carpenter Griffin of Red Oak announce the birth of their daughter, Charlotte Rose Griffin. She was born at Nash General Hospital in Rocky Mount on August 20, 2020, weighed 9.6 lbs and was 20 inches long.
Maternal grandparents are Jerry and Mary Carpenter of New Bern. Paternal grandparents are Dwayne and Brenda Griffin of Red Oak.
More ...
Nash County Animal Friends' Notebook


GRATEFUL ... There will still be hot days and that is why we are so thankful that the Shelter got their air conditioner repair done and improved. Up until a couple of years ago, there was only fans. Hopefully the newer system will last a long time! I remember making the mistake of wearing makeup when I went to photograph, when I first started 10 years ago.

More ...
CAROL VIERELA
History can provide answers and raise questions


My wife was recently doing some research for work when she ran across some interesting stories in The Nashville Graphic from October 3, 1918.
World War I was winding down and would be over in about a month. However, the worldwide influenza pandemic (Spanish Flu) was raging.
The H1N1 virus ran for two years and affected 500 million people -- about one-third of the world's population at the time. Accurate statistics are hard to come by, but it is believed as many as 50 million people died.

More ...
Mike Brantley
Perception really is everything, then and now


Just about every local social event or activity this year has been either canceled or postponed indefinitely due to the Coronavirus.
We've missed end of year school parties, 2020 graduation, springtime festivals, summer parties and outings, and the traditional first day of school in the classrooms.
Cancellations continue to be announced for fall and holiday events.

More ...
Jo Anne Cooper
We can become great together


Dear Editor: Hello Nashville! At this time our nation is facing some things we as a nation have not faced before. I hear the phrase our nation will come back if we work together. Working together is what we should have been doing a long time ago.

More ...
LETTER TO THE EDITOR
Backward Glances


This photo originally published in The Nashville Graphic on July 31, 1958. Nash County Sheriff Glenn Womble checks his pistol-grip, double-barrel shotgun which was installed on the floor of his patrol car. The gun mount was designed by Earl Waters, the county garage foreman.

More ...
A PICTORIAL LOOK INTO THE PAST

NC STATE RUNNING BACK AND SOUTHERN NASH ALUM ZONOVAN KNIGHT Photo Courtesy Gregg Forwerck/NC State Athletics

BAM-TASTIC!


RALEIGH -- During the COVID-19 epidemic, especially in lockdown phases, it would have been easy for North Carolina State University running back Zonovan 'Bam' Knight to kick back and rest a bit on his lofty freshman laurels.
After all, Knight quickly established himself as an elite-level runner in the Atlantic Coast Conference as a true freshman.

More ...
GEOFF NEVILLE, Graphic Sportswriter

NC STATE RUNNING BACK RICKY PERSON JR. Photo Courtesy Gregg Forwerck/NC State Athletics

PERSON'S PLAN


RALEIGH -- His own health has proven to be Ricky Person Jr.'s greatest adversary during his football career at North Carolina State University.
Person, a junior running back, has missed portions of each of his first two seasons at NC State due to injuries -- but has still managed to make a significant impact for Head Coach Dave Doeren's club.

More ...
GEOFF NEVILLE, Graphic Sportswriter
Tobs to host Prospect Camp


WILSON -- The Wilson Tobs caseball franchise has announced a unique opportunity for high school baseball players to showcase their talents at Historic Fleming Stadium.
The Wilson Tobs Prospect Camp will be held Oct. 21 from 4-8:30 p.m. The event is geared toward the high school baseball player determined to showcase his skills in order to play collegiate baseball.

More ...
Staff Reports
NCSU looks to win


RALEIGH -- Just a few short months ago, universities around the country, football players around the country, and even the NCAA were unsure of what football season would like like this fall, or worse, if there would even be one.
However, while North Carolina schools may not be allowing fans, at least until the end of September, the college football season kicked off for North Carolina, Duke, and Wake Forest each this past weekend.

More ...
CHANCE PUCKETT, Correspondent
ECU conducts final scrimmage


GREENVILLE -- East Carolina University's offensive and defensive units each turned in separate dominant performances at times during the Pirates' third and final preseason football intrasquad scrimmage last Friday afternoon at Dowdy-Ficklen Stadium.
ECU's offense, which shined during the latter half of the action, accounted for two touchdowns and a pair of field goals while tallying 427 total yards on 73 snaps - an average of 5.8 per play.

More ...
Staff Reports
RUNNING THE SHOW
Southern Nash High School grad Zonovan Knight (with ball) is hoping to have a big sophomore season at the running back position for the North Carolina State University football squad.
More ...