Subscribe/Access
Advertisements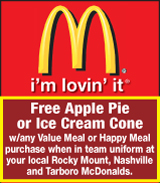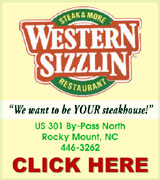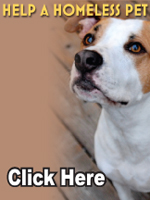 Sections
Member Options
Back
Schools to start reopening process


Some students will be returning to school on September 21, as the Nash County Public Schools Board of Education voted to move forward with the system's reopening plan.
In a 6-5 split vote last Thursday, September 3, board members agreed to move forward with allowing preK and students in the exception children (EC) program to return to school starting September 21.

More ...
AMANDA CLARK, GRAPHIC STAFF WRITER
Spring Hope man faces pornography charges


The Nash County Sheriff's Office arrested Kenneth Dean Phelps, 55, of Spring Hope last Wednesday and charged him with various child pornography charges.
The Federal Bureau of Investigation (FBI) received a cyber tip regarding obscene child material in reference to the suspect.
A joint investigation was conducted, including a search warrant and several files related to obscene material were located on his computers, along with a chat conversation involving the solicitation of a minor.

More ...
1 opinion posted
CHASING HIS DREAM


It was around two years ago Chandler James picked up a guitar and learned how to play. In just a few weeks, James will release his debut album.
James, of Nashville, said he still remembers the moment he picked up the guitar. It was the first day of his senior year at Rocky Mount Academy. He was enrolled in AP Psychology but said he wasn't excited about the course.
"I didn't really want to take it but my mom made me," James said. "I dropped it and took music appreciation."

More ...
AMANDA CLARK, GRAPHIC STAFF WRITER
NPD investigates attempted arson


Nashville Police are investigating an arson that occurred in the restroom of a local convenience store.
Officers responded to Sheetz on Friday, September 4 in reference to a fire in the men's bathroom.
According to a police report, an unknown black male in his 20's to 30's was seen going into the bathroom. Shortly after he left the bathroom, the fire alarm sounded and employees found a fire in the trash can in the bathroom.

More ...
AMANDA CLARK, GRAPHIC STAFF WRITER
Town gets land offer for second fire station


A Nashville business has agreed to give four acres of land to the town so a second fire station can be built.
Nashville Town Manager Randy Lansing told council members last week that Clayton Homes is looking to give the town land on Eastern Avenue on property that sits somewhat adjacent to its facility.

More ...
AMANDA CLARK, GRAPHIC STAFF WRITER
SC man charged with I-95 shooting spree


Nash County Sheriff Keith Stone said a South Carolina man sped through four counties on I-95 shooting at vehicles before wrecking his truck and being apprehended in Virginia.
Stone said the sheriff's office received a call around 6 p.m. of a person driving erratically on I-95 and gunshots coming from the vehicle.

More ...
AMANDA CLARK, GRAPHIC STAFF WRITER
Wilson County couple file noise complaint with Nash


Sounds of propane cannon fire is violating the rights of neighboring residents, according to one Wilson County homeowner.
Deborah Hardee, of 5952 Hornes Church Road, Wilson, complained to Nash County Commissioners on Tuesday about the loud booms, which constantly go off on both sides of her rural home.

More ...
AMANDA CLARK, GRAPHIC STAFF WRITER
Western Ave. residents asked to meet with developer
The Town of Nashville will host a public meeting with developer Michael Hurt to discuss future plans for property on Western Avenue.
The meeting is slated for Wednesday, September 16 at 6 p.m. in council chambers.
Hurt, of Hurt, LLC, owns 9.45 acres at 608 Western Avenue which he intends to develop.
More ...
Spring Hope to continue decorating tradition


Despite event cancellations, the Spring Hope Chamber of Commerce will continue the tradition of decorating the town for fall and winter.
Recently, the 49th annual Pumpkin Festival scheduled for early October has been rescheduled due to the Coronavirus.
In its place, there will be a smaller scale event called Giant Pumpkin Weigh-In.

More ...
KENDRA JONES GRAPHIC, CORRESPONDENT

Harold D. Cooley Library staff member Otis Chancey is pictured with the outside display saluting patriotism at the library.

Cooley Library celebrates patriotism


Harold D. Cooley Library is promoting patriotism during the month of September.
Library Director Tikela Alston said different programs will be held throughout the month to celebrate patriotism and remember September 11.
Alston said staff helped come up with creative ways the library could decorate to showcase their patriotism.

More ...
AMANDA CLARK, GRAPHIC STAFF WRITER
NCSO busts Tennessee man for drugs during traffic stop
The Nash County Sheriff's Office intercepted five kilograms of methamphetamine during a traffic stop recently.
The stop was conducted on a 2017 Ford F-250 on Highway 264 eastbound at the 28 mile marker due to a traffic violation. During initial contact with Juan Pablo Perez-Pina, of Tennessee, the driver of the vehicle, deputies suspected criminal activity, which led to a K-9 being deployed to sniff the vehicle.
More ...
Nash County reports 32 COVID-19 related deaths
Nash County has already seen eight deaths this month as a result of COVID-19.
The latest death occurred on September 6 and was a man in his late 60's with underlying health conditions.
"Our condolences and prayers are with the family and friends of this patient," said Nash County Health Director Bill Hill. "It is imperative that we continue to put our best efforts forth to slow the spread of COVID-19."
More ...
NASH COUNTY SHERIFF'S OFFICE REPORTS
A motor vehicle theft was reported on 9/5/20 at 11379 Old US 64, Spring Hope
A possession of heroin was reported on 9/2/20 at 130 N Old Carriage Road, Rocky Mount
A misdemeanor child abuse was reported on 9/2/20 at 13328 S NC 581, Bailey
More ...
NASHVILLE POLICE REPORTS
INCIDENTS
A misdemeanor child abuse was reported on 8/30/20 at 314 W Washington Street
An assault on a female was reported on 9/1/20 at 1077 S First Street
More ...
It's okay to ask God for anything


"Do not be anxious about anything, but in everything, by prayer and petition, with thanksgiving, present your requests to God." (Philippians 4:6)
I was once asked to nominate a friend of mine for a very prestigious award. I considered it an honor to have been asked to prepare a nomination letter and went into painstaking detail to make a strong argument for his selection.

More ...
MIKE RUFFIN
Luke's Word for the Week


Hi Fellow Followers, what follows is a plug for a sermon series we will be starting at NUMC beginning September 13th. I hope you will enjoy!
The church is different.
We are not a country club nor civic organization.
We are the body of Christ.

More ...
LUKE WHITEHEAD
PEACHTREE COMMUNITY NEWS


Peachtree Church WMU will participate in the 2020 Appalachian Christmas Outreach Backpack Ministry. The Appalachian Coalfield Ministry is seeking to meet the physical and spiritual needs of those living in Appalachian Area. The sign-up sheet is in the Narthex. We will only be taking names this Sunday and next. Statewide goal is 18,000 backpacks. You do not need to be a member of Peachtree Baptist Church to contribute.

More ...
FRAN BUNN
SANDY CROSS NEWS


Coopers Elementary is busy reaching out to all of their students during this phase of the school year. The staff and teachers have worked very hard to make the teaching environment a fun place for students to learn remotely.
Many teachers at Southern Nash Middle School have been helping their own children with remote learning while teaching their own students during the day.

More ...
EMILY SILLS
Area students earn bowling scholarships
The Kitty Powell Scholarship Board of Directors recently presented $3,600 in scholarships to members of the local bowling community.
The Kitty Powell Scholarship was established in 1989 to provide educational assistance to members of the Rocky Mount bowling community. The scholarship is named for Kitty Powell, long-time general manager of the Bowling Center in Rocky mount.
More ...
Farm Market Summary Aug. 31 - Sept. 4
FEDERAL - STATE MARKET NEWS SERVICE, DIVISION OF MARKETING - NCDA&CS
North Carolina's egg prices were higher on extra large and large, steady on the balance when compared to last week. Supplies were heavy to meet a moderate demand.
More ...
College students intern amid pandemic


Over the past several months, our nation and community continued to face uncertainties due to the Coronavirus Pandemic; internships for college students were among them.
Undergraduates across the country rely on internships to gain valuable work experience to prepare for the real world after college. Some students, especially rising freshmen, depend on these experiences to help them navigate a career path.

More ...
Contributed
Nash County Animal Friends' Notebook


CATS CATS & MORE CATS - Too Many. Outside. Bothering the neighbors. Having more and more babies. Hunting wildlife. Wild... aka feral. You cannot pick up unless you want scratched. Footprints on cars. Flower beds used as litter boxes. You take pity on the cats. You start feeding them. That encourages wildlife to come to eat too. Some of the wildlife will be considered pests. You have created more of a problem. Oh dear, what should you do?

More ...
CAROL VIERELA
American flag may not be the problem


I know it is 2020, the year when the absurd has become the expected norm.
I find that as soon as I make a statement like this -- around others, or in a newspaper column -- 2020 says, "Here, hold my beer."
A week ago, a Food Lion employee in Havelock wore a neck gaiter at work with a United States flag on it.
A person -- meaning one person, single, uno -- complained to the manager that he/she was offended by the flag.

More ...
Mike Brantley

Careless
Census is too costly to ignore, count yourself
To say that our state, our nation, and our world have changed dramatically in the past few months would be an understatement. At the NC Rural Center and the NC Counts Coalition, we know how much our work and the communities we serve have changed--and will change--because of the COVID-19 pandemic.
We also know that as we move through this year with more uncertainty than ever before, there is one thing we can do to ensure the future health of our communities--and that's getting counted in the 2020 census.
More ...
Backward Glances


This photo originally published in The Nashville Graphic on May 22, 1958. Fifteen seniors receiving diplomas at Whitakers High School are pictured including: Gwendolyn Adcox, Jonnie Proctor Alford, Jr., Samuel Wyndham Anderson, Jimmie Hamilton Barnhill, Sylvia Jean Clay, Ivey Willis Cooke, Jr., Dottie Belle Jones, Evelyn Jarvis Moore, Bruce Herman Parker, Donnie Lee Pittman, Brenda Joyce Price,

More ...
A PICTORIAL LOOK INTO THE PAST

Southern Nash High School veteran football coach Brian Foster (left) hopes prep sports will not resume until it is positive they can continue to avoid student-athlete disappointment. (Photo Submitted by Anthony Barham)

UNCERTAIN TIMES


NASH COUNTY -- What will happen next?
In the uncertain current COVID-19 world, that is what Nash County Athletic Directors and coaches are wondering as classes are being taken virtually -- but the school playing fields are still empty.
The North Carolina High School Athletic Association recently released a plan outlining the new dates and possible return times for each of its member sports.

More ...
GEOFF NEVILLE, Graphic Sportswriter

FORMER NASH CENTRAL HIGH SCHOOL COACH JUAN JACKSON

NCHS CHANGES


ROCKY MOUNT -- Nash Central High School could not have asked for a more seamless coaching transition following the resignation of long-time track and field coach/assistant football coach Juan Jackson.
Jackson left over the summer to become the head gridiron skipper at Wilson Hunt -- his alma mater.

More ...
GEOFF NEVILLE, Graphic Sportswriter
Pizza Inn advances to finals


ROCKY MOUNT -- Pizza Inn's Justin Sumner saved his best for last as the "too tall" outfielder cranked a 2-out, 2-run homer in the 4th inning to pace a 5-3 victory over the Wesley Men in Little League semifinal playoff action last Wednesday at the Rocky Mount Sports Complex.
It was Sumner's first hit of the season and the beaming, bespectacled one was all smiles as he glided around the bases.

More ...
Staff Reports
USA South halts hoops


ROCKY MOUNT -- In line with recent actions regarding fall sports, combined with a continued focus on the health and safety of student-athletes, coaches, athletic trainers, and athletics staffs, the Presidents of the USA South Athletic Conference have voted unanimously to postpone all men's and women's basketball conference competition until the spring 2021 semester.
This decision was made in light of the lack of consistent improvement regarding positive COVID-19 cases throughout the USA South's geographical footprint.

More ...
Staff Reports
HEAVY WORKLOAD
In addition to his duties as Nash Central's Athletic Director and swimming coach, Kyle Bain will now serve as the school's boys track and field skipper for the upcoming season.
More ...