Subscribe/Access
Advertisements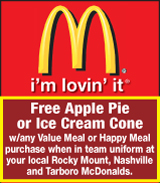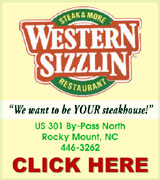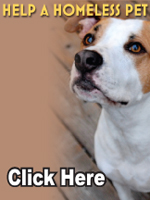 Sections
Member Options
Back
Nashville to soon announce new hire


The Town of Nashville is in the process of hiring its next Parks, Recreation and Cultural Resources Director.
Human Resources Director Lou Bunch said an offer has been extended for the position and the town is waiting on the background check.
Bunch said once the background check is cleared and the candidate has a chance to notify their current employer, an announcement will be made.

More ...
AMANDA CLARK, GRAPHIC STAFF WRITER
Man charged for Whitakers murder
An ongoing feud led to the murder of a Whitakers man last week. Nash County Sheriff's deputies responded to a call of a subject being shot at a residence on US 301 in Whitakers around 8:45 p.m. on Thursday, August 13.
Upon arrival, deputies located the male victim, 30-year-old Jerome Lynch with a fatal gunshot wound.
More ...
NCSO investigates 2nd murder in one week
The Nash County Sheriff's Office continues to investigate a homicide on Old Carriage Road last Thursday.
Deputies responded to a medical call at a home in the 3100 block of Old Carriage Road around 2:09 a.m. on Thursday, August 14 involving a man who was found unresponsive by a family member.Upon arrival it was determined the man was deceased from a gunshot wound.
More ...
Vocal group won't let COVID-19 stop their passion for music


A vocal group comprised of local teens is not letting COVID-19 stop them from singing.
The Elite Vocal Ensemble continues to meet and host concerts virtually, hosting its most recent concert last weekend.
The group, based in Spring Hope, is led by Rachael Howard, a former middle school music teacher in the Nash County Public School System.

More ...
AMANDA CLARK, GRAPHIC STAFF WRITER
Nashville woman dies in house fire


A house fire claimed the life of a Nashville woman last week.
Nashville Firefighters responded to a fire at a home on Pell Cabin Road, off of Old White Oak Road, just after 5 p.m. last Thursday, August 13.
Nashville Fire Chief Chris Joyner said when crews arrived, they discovered a fire at the back of the home.

More ...
AMANDA CLARK, GRAPHIC STAFF WRITER
Local group prays for area law enforcement


A local prayer group is praying for law enforcement officers and other public safety officials and inviting others to join in during a community prayer event held once a month.
Victoria Frazier, of Nashville, is a member of the prayer group and said members of the group are from various Nash County churches.

More ...
AMANDA CLARK, GRAPHIC STAFF WRITER
Town hopes new signs will help parking issues


Nashville's Downtown Strong Advisory Board is hoping adding signs to the downtown area will help improve parking issues.
The board, previously named the Municipal Service District Advisory Board, met on Monday afternoon to discuss the design, style and placement of public parking signs that would direct downtown shoppers and business clients to the courthouse parking lot.

More ...
AMANDA CLARK, GRAPHIC STAFF WRITER
Nash COVID-19 numbers, deaths continue to grow


Nash County saw four Covid-related deaths over the past week, bringing the total number of deaths to 18.
The 15th death was a male patient in his early 90's, the Nash County Health Department reported.
The 16th death was a female patient in her late 80's.

More ...
AMANDA CLARK, GRAPHIC STAFF WRITER
Bomb threat shuts down Nashville Wal-Mart
Nashville Police are investigating after a bomb threat was made Friday morning, causing Wal-Mart to temporarily shut down.
According to a press release, an unknown male caller called the Wal-Mart in Nashville around 10:37 a.m. and stated to an employee that a bomb was located in the building and they needed to evacuate. The Wal-Mart manager immediately made contact with Nash County Emergency Communications.
More ...
Homicide suspect makes first court appearance
Wilson Police last week warned about false information making the rounds on social media on the murder of Cannon Hinnant.
Wilson Police said the releases were made to look like posts that came from the department's Facebook page.
The releases presented different, and reportedly false, accounts of the events that led up to the shooting death of five-year-old Hinnant.
More ...
Nash County approves resolution supporting right to bear arms


Nash County Commissioners unanimously supported a citizen's right to bear arms, approving a modified resolution presented last month by a Spring Hope resident.
Allen Chesser initially presented commissioners with a resolution that expressed opposition to any legislation or executive order that would infringe on gun rights or the regulation of concealed weapons.

More ...
AMANDA CLARK, GRAPHIC STAFF WRITER
There's still time to get counted!


Nash County households who have not responded to the 2020 U.S. Census still have time.
The self-response period for the census will end on September 30 but households will still be able to respond to the census questionnaire either online at 2020census.gov or by phone at 1-844-330-2020.

More ...
AMANDA CLARK, GRAPHIC STAFF WRITER
NCWC Director of Military Studies fights hunger locally
The Mercer Foundation, Inc., founded by NC Wesleyan's Director of Military Studies, Lt. Col. (Ret) James Mercer, has partnered with Thornes Chapel Missionary Baptist Church , The Alpha Omicron Chapter of Omega Psi Phi, Inc. and Conetoe Family Life Center to assist Nash, Edgecombe and Rocky Mount communities during the COVID-19 pandemic.
More ...
NASHVILLE POLICE REPORTS
INCIDENTS
A larceny was reported on 8/9/20 at 1205 Eastern Avenue
A possession with intent was reported on 8/11/20 at 361 W Washington Street
More ...
NASH COUNTY SHERIFF'S OFFICE REPORTS
A possession of heroin was reported on 8/10/20 at 10067 Main Street, Castalia
A murder was reported on 8/13/20 at 10103 N US 301, Whitakers
A warrant service was reported on 8/9/20 at 1043 Parker Road, Nashville
More ...
Why doesn't God part The Red Sea for me?


When I was in graduate school, I took a course in organization theory. In the early weeks of the semester, I realized that I did not have so much as a clue as to what that course was about. The readings made no sense and the lectures were even more confusing.
Finally, I worked up the courage to go see my professor.

More ...
MIKE RUFFIN
Intersections: God and Life


Do we want the Lord's will above all else, even if He doesn't give us what we want when we desire? Here's what it takes to stay in the will of God in both the good times and bad:
Trust. If we understand who God is, we can trust Him because He knows so much more than we do, and His timing is always right.

More ...
CARLYLE HALL
Luke's Word for the Week


Asking the question "Why?" is a trait we learn early on in life. As our minds develop, they become sponges for understanding and interacting in the world we live. To spend time with a child whose brain and tongue are being unleashed at the same time is to hear this question asked over and over.
It's quite normal to wonder why things happen, to see the chain of command and gain understanding of cause and effect.

More ...
LUKE WHITEHEAD
SANDY CROSS NEWS


Christian Fellowship Church enjoyed the morning message on Sunday given by Pastor Daniel Parker; it was the third message in the "Windows & Gates" series.
Sandy Cross United Methodist Church held drive-in worship service this past Sunday. The children enjoyed their virtual Sunday School lesson "A Temple For God."
Vaughan's Chapel continues to have service in the sanctuary every Sunday at 11:00 a.m.

More ...
EMILY SILLS
RED OAK NEWS


Red Oak Baptist Church has organized a school outreach opportunity. Many children have returned to school this year remotely. The schools have provided them with devices to aid their instruction but many will not be given a wireless mouse and headphones. Red Oak Baptist Church will be reaching out to these children through the collection of donations of a wireless mouse and headphones. These items will be collected in the Family Life Center.

More ...
SUZY PEARCE
PEACHTREE COMMUNITY NEWS


We at Peachtree Baptist Church continue to meet for church service only. We are still restricted from social contact. So, we will continue to wear our mask and social distance. We no longer can hug one another, and we stay at least six feet apart. We are praying that God will bring this disease to an end soon. With over 5 million people sick with the virus and the sickness is still on the rise, and with more and more people dying.

More ...
FRAN BUNN
NCDMV clarifies road test waiver requirements
The N.C. Division of Motor Vehicles is providing clarification for road test waiver requirements to help drivers better understand if they meet the criteria for issuance of a driving privilege under the recent emergency rule.
Temporary road test waivers are available to drivers who need a regular Class C license and meet at least one of these conditions:
More ...
Nash County Animal Friends' Notebook


It is IMPORTANT to maintain Nature's balance. From CLAWS, Inc.
Time to BUSTA MYTH
We hear all the time, "but I touched it, the mother won't take it back", and don't feel bad about believing this one, we've even heard this one spread by vets.

More ...
CAROL VIERELA
BACK TO SCHOOL, 1
Mason Sexton, a sixth grader at Nash Central Middle, displays his excitement of his first day of school while "still quarantined."
More ...
Back to school is more uncertain than ever


We moved my daughter back to college and I noted yet another lie I've been told.
I don't know if it was the same person who told me that one day I'd miss changing diapers (total lie), but someone said moving a kid to school is easier after the first time.
I don't know about that.

More ...
Mike Brantley
Let us remain hopeful together


Dear Editor:
Hello Nashville! Let your voice be heard!
The State of North Carolina is looking for poll workers which is also a paid position.

More ...
LETTER TO THE EDITOR
Citizen responds to firearm training in area


Dear Editor:
This is a letter of response regarding your August 6, 2020 article regarding the citizen complaint of firearm training on Taylor's Store Rd.
Thank you for writing this article providing information and giving a voice to the citizens.

More ...
LETTER TO THE EDITOR:
Backward Glances


This photo first appeared in The Nashville Graphic May 22, 1958. First graders at Nashville High School were pictured at a picnic held by their grademothers. Shown with students are their teacher, Mrs. Elizabeth Robinson, and some of the mothers. The picnic was held in the back yard of the home of Mrs. Joe Wilson, one of the grademothers.

More ...
A PICTORIAL LOOK INTO THE PAST

SOUTHERN NASH AD ROBBIE KENNEDY

THE PLAN OF ACTION


CHAPEL HILL -- Unprecedented times call for unprecedented measures, as evidenced by the recent 2020-21 school athletic year calendar change by the North Carolina High School Athletic Association.
Due to COVID-19 concerns, the NCHSAA had already pushed back the start of fall sports, and there was an uncertainty about the future of prep sports this calendar year.

More ...
GEOFF NEVILLE, Graphic Sportswriter
Baseball standouts welcomed


GREENVILLE -- Seventh-year head coach Cliff Godwin formally announced East Carolina University baseball team's 13-man incoming class last Friday, which features seven position players, three pitchers and three two-way players.
The 2020-21 recruiting class consists of three infielders (Joey Berini, Jacob Starling and Josh Moylan)

More ...
Staff Reports
Optimists are still winning


ROCKY MOUNT -- Evening Optimist's Ayden Tyndall knocked out a 2-RBI triple during a 2-2 scoresheet blitz and Landyn Worrell combined with Tyndall to no-hit the Wesley Men by a 3-0 margin in the second game of Wednesday night's Major League doubleheader in Rocky Mount Youth Baseball action at the RM Sports Complex.

More ...
Staff Reports
Buffaloe Featured


TOKYO -- Christian Buffaloe, local Kyokushin Karate instructor and fighter, was featured in the September, 2020 edition of World Karate Magazine, a leading martial arts publication in Japan.
This premiere magazine exclusively features only the top Japanese & international Kyokushin Karate fighters and instructors.

More ...
Staff Reports
LET'S GET IT STARTED AGAIN
The North Carolina High School Athletic Association is slated to resume athletic activities with volleyball and cross country in November. This event list includes Northern Nash High School and Big East Conference distance standout Justin Marshall, w ho is expected to lead the Knights' boys cross country squad.
More ...