Subscribe/Access
Advertisements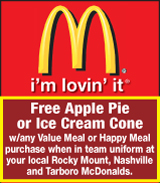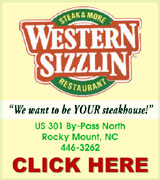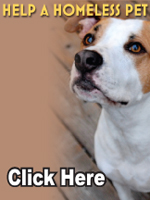 Sections
Member Options
Back
Nashville approves $12.5 million budget


Nashville's 2020-2021 Fiscal Year Budget was approved last Thursday night, with one council member voting against the budget.
Councilwoman Louise Hinton voted against approving the almost $12.5 million budget, stating that she felt it was bad timing for council to be increasing fees. Hinton said she was also concerned with the upcoming budget being such a large increase over the current year's budget.

More ...
AMANDA CLARK, GRAPHIC STAFF WRITER
Guidelines to reopen schools are announced


Schools will have to make some changes when they reopen for the new school year in order to comply with new guidelines announced by Governor Roy Cooper on Monday.
The new guidelines, called the Strong Schools N.C. Public Health Toolkit, lays out a comprehensive set of baseline health practices that public schools should follow to minimize risk of exposure to COVID-19 for students, staff, and families.

More ...
AMANDA CLARK, GRAPHIC STAFF WRITER
NFD JUNIOR FIREFIGHTERS
SPRUCING UP -- Nashville Fire Department Junior Firefighters decided fire hydrants around town needed a little TLC. Brandon Turner (left) and Mitchell Amerson (right) are pictured painting one of the town's fire hydrants in downtown. All members will be working around Nashville this week to complete the project painting hydrants around town.
More ...
Nash County budget hearing is June 15th


Nash County residents will have a chance to weigh in on the county's 2020-2021 Fiscal Year budget on Monday afternoon.
A public hearing will be held on June 15 at 1:30 p.m. on the $95,575,924 budget, which was presented to Nash County Commissioners on June 1 at their regular monthly meeting.

More ...
AMANDA CLARK, GRAPHIC STAFF WRITER
Nash County to receive $1.78 million in COVID-19 relief funds


Nash County officials are working on plans for how to spend $1.78 million in Coronavirus Relief Funds (CRF).
The monies are part of $300 million in federal funding provided for COVID-19 relief to North Carolina counties.
North Carolina will receive $3.56 billion for COVID relief.

More ...
AMANDA CLARK, GRAPHIC STAFF WRITER
Fox attacks two in Nashville, tests positive for rabies


A rabid fox was euthanized last week after attacking two people in Nashville.
Nashville Police, along with Nash County Animal Control, responded to a call for service on Sunday, May 31 involving a potentially rabid fox in the area of Hurt Court and South First Street.

More ...
AMANDA CLARK, GRAPHIC STAFF WRITER
WHAT A CABBAGE!
Ayden Narron of Nashville is pictured with his "Papa" Kent Narron, of Castalia. The two grew a cabbage weighing in at 13 lbs 2 oz for a New Life Christian Academy 3rd grade class project.
More ...
Nashville native pens healthy "sweet" choices cookbook


A Nashville native hopes to help others satisfy their sweet tooth by offering healthier options.
Lauren Joyner recently published her first cookbook, "All Things Sweet," which shares recipes of healthy dessert, breakfast and snack recipes.
Joyner is a graduate of Nash Central High School and Appalachian State University.

More ...
AMANDA CLARK, GRAPHIC STAFF WRITER
Commissioner notes cemetery condition as "disgraceful"


A contractor local to Nash County has offered suggestions on how to improve the poor condition of one of Spring Hope's cemeteries.
Clint Hedgepeth, owner of Clint Excavation, a grave contractor company in Rocky Mount, has been a contractor with the Spring Hope since 2009.
His company maintains the graves at Meeks Cemetery, providing services such as selling burial plots, marking off where headstones go, and opening and closing graves.

More ...
KENDRA JONES, GRAPHIC CORRESPONDENT
Rocky Mount man faces drug charges for second time at same location
A Rocky Mount man is facing the same drug charges he was arrested for eight months ago.
Members of the Nash County Sheriff's Office Narcotics Unit, Rocky Mount Police Department and Nashville Police Department executed a search warrant on June 4 around 8:30 p.m. at the American Express Inn, 307 Mosley Court, Rocky Mount after receiving numerous narcotics complaints from citizens.
More ...
Red Oak donates playground equipment to local church


A church in Red Oak will soon house the playground equipment currently at Red Oak's Ennis Park.
Red Oak's Board of Commissioners agreed on Monday evening to gift the playground equipment to St. John Missionary Baptist Church.
Commissioners approved a resolution declaring the playground at the park surplus property and transferring ownership to St. John Missionary Baptist Church.

More ...
AMANDA CLARK, GRAPHIC STAFF WRITER
Nashville's library reopens


Nashville's Harold D. Cooley Library has opened back up to the public.
All Town of Nashville facilities opened up on Monday, including Cooley Library, however, the library is only able to provide limited services in order to comply with social distancing guidelines.

More ...
AMANDA CLARK, GRAPHIC STAFF WRITER
NASH COUNTY SHERIFF'S OFFICE REPORTS
A breaking and entering and auto, larceny from an auto and felony breaking and entering was reported on 6/2/20 at 10034 Stone Heritage Road, Bailey
A possession of marijuana paraphernalia and possession with intent to sell and deliver marijuana was reported on 6/4/20 at 104 Pope Street, Rocky Mount
A damage to personal property and assault inflicting serious bodily injury was reported on 6/2/20 at 10549 Baldy Hill Road, Middlesex
More ...
New guidelines released for COVID-19 testing
The North Carolina Department of Health and Human Services (NCDHHS) is releasing updated guidance for doctors and clinicians on who should be tested for COVID-19.
North Carolina is focused on rapidly increasing testing of people who may not currently have symptoms, but may have been exposed to COVID-19, especially people from historically marginalized populations who have been disproportionately impacted by COVID-19.
More ...
NC Wesleyan offers RN to BSN conditional acceptance policy
North Carolina Wesleyan College is working through the COVID-19 pandemic and meeting the needs of May 2020 graduates with an Associate Degree in Nursing who apply for Wesleyan's new RN to BSN Program. The College recently received approval for a conditional acceptance policy, allowing graduates to be able to enter into the program in the fall without delay.
More ...
God's grace in times of trouble


Several years ago, I received an e-mail from a reader in Colorado who was experiencing health problems. I couldn't help but think of her in light of recent struggles with my own health.
"I am having problems right now that I have been having for the past two months. I

More ...
MIKE RUFFIN
Intersections: God and Life


After spending his inheritance to the point of poverty, the Prodigal Son found himself in the lowest place a Jewish man could end up--in a hog pen feeding pigs. He was so hungry even the pods he gave to the pigs started to look good to him. Sometimes it takes the direst of circumstances to open blinded eyes. No matter how many people may have warned him of the dangers of heading down this destructive path, he couldn't see the foolishness of his choices until he came to the end of the road.

More ...
CARLYLE HALL
SANDY CROSS NEWS


Southern Nash Middle School would like to congratulate Mrs. Teresa Pearce who is retiring after working with the NRMS for 34 years. She spent 27 of those years at SNMS and we thank her for her dedicated service to the Cobra family.
Zollie Alford of Southern Nash High School received the "Outstanding US History Student" award from Mr. Hendricks.

More ...
EMILY SILLS
Bold Prayers : Praying to transform


Let's talk about prayer.
Why is it that the simple mention of that word commonly brings about feelings of discomfort, guilt, confusion, or even indifference amongst Christians? It is as if suddenly we become vastly aware of our own shortcomings as it pertains to a personal prayer life.

More ...
KAITLYN STOCKS
PEACHTREE COMMUNITY NEWS


A message from Pastor Gene Whitehouse of Peachtree Baptist Church.
How do you relate to God in times of uncertainty or tragedy? Is your faith challenged and your dependency on God questioned? We are living a time of rapid change and many of our days are far from "business as usual."

More ...
FRAN BUNN
First amendment is causing a lot of pain


"Congress shall make no law respecting an establishment of religion, or prohibiting the free exercise thereof; or abridging the freedom of speech, or of the press; or the right of the people peaceably to assemble, and to petition the Government for a redress of grievances."
Those words were so important to the Founding Fathers, that they made them the First Amendment, and adopted them as part of the Constitution on December 15, 1791.

More ...
Mike Brantley
Let your protest be seen in four major domains, not through destruction


As an African American who was born in 1947, I have seen, first hand, how hate for God's creation is played out in America. My advice to my black and brown brothers and sisters is to allow your protest to be seen and felt in four major domains:
1. Stop allowing those who prey on you force you to become a prey upon your own race.

More ...
LETTER TO THE EDITOR
COVID-19 is straining our ailing rural health systems


The front lines of the war on COVID-19 have expanded and are now reaching into rural America. As infection rates begin to plateau nationally, and states begin to reopen, we, too, must expand our focus and our action to rural communities--areas with limited healthcare infrastructure and populations most at risk for contracting the virus.

More ...
OPINION
Backward Glances


This photo of the Nash County Courthouse was filed in the Nashville Graphic's 1954 photo archives.

More ...
A PICTORIAL LOOK INTO THE PAST

SOUTHERN NASH FOOTBALL SKIPPER BRIAN FOSTER (Photo Submitted by Carl Copeland)

A TEAM EFFORT


STANHOPE -- Southern Nash High School's football squad captivated communities across that portion of Nash County during its historic 2019-20 season.
The Firebirds drew overflow crowds from Day One of the campaign -- and that was capped by the huge turnout when Southern Nash competed in the championship game of the Class 3-A State Playoffs at Carter-Finley Stadium in Raleigh.

More ...
GEOFF NEVILLE, Graphic Sportswriter
N-RMS Delays Sports


NASH COUNTY -- The North Carolina High School Athletic Association announced a Phase One for resuming athletic participation on Monday -- but also gave individual school systems the opportunity to reopen at their own discretion.
The NCHSAA's press release listed June 15 as an opening day for limited off-season workouts in all sports.

More ...
GEOFF NEVILLE, Graphic Sportswriter

NASH CENTRAL HS SENIOR NOAH THARRINGTON MALE ATHLETE OF THE YEAR

CLASS ACTION


ROCKY MOUNT -- Nash Central High School's star-studded senior athletic class hoped to offer one final encore this spring -- but it wasn't meant to be.
Instead, spring sports across the state were cancelled due to COVID-19, but that loss certainly can't dampen the accomplishments of Nash Central's seniors.
Of the Bulldogs' five top award winners from this past season, all were seniors -- and four of them were in action during the spring campaign (Landon Alford, Katya Fox, Noah Tharrington and Mallory Roughton).

More ...
GEOFF NEVILLE, Graphic Sportswriter
NCW gridders to play on campus


ROCKY MOUNT -- North Carolina Wesleyan College has announced that all home football games are scheduled to be played on campus for the 2020 gridiron season due to a generous donation from alumnus Vernon T. Bradley, Jr.
The college recently received Bradley's gift of $150,000 to be used for bleachers, a scoreboard and other signage.

More ...
Staff Reports
Durham Bulls offer mystery boxes


DURHAM -- The Durham Bulls are currently offering Mystery Boxes.
A limited number of boxes are available for $59.99.
Each Durham Bullds Mystey Box will include the following items:

More ...
Staff Reports