Subscribe/Access
Advertisements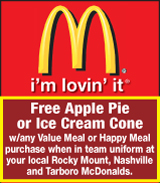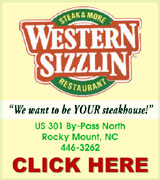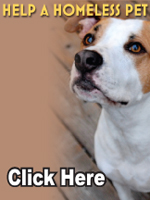 Sections
Member Options
Back

Nash County Sheriff Keith Stone and Major Miste Strickland walk with protesters Tuesday evening in Spring Hope.

Nash County protests remain peaceful


Spring Hope residents marched in solidarity on Tuesday night to protest racism in America.
The event was organized by Spring Hope resident Deon Burgess, who said he felt like he should get the community together and do something following the tragic death of George Floyd.
"We are all family around here," Burgess said.

More ...
AMANDA CLARK, GRAPHIC STAFF WRITER
Murder suspect turns himself in


After almost seven months on the run, Montreal Tyrek Cooper is in custody.
Cooper turned himself in on Tuesday afternoon.
Nashville Police have been searching for Cooper since mid-November, when he was announced as one of two men responsible for the murder of Marquis Perry, 27, of Nashville.

More ...
AMANDA CLARK, GRAPHIC STAFF WRITER

Mallori Mason and Griffin Williams display signs in the parade congratulating Northern Nash High School graduates.

SENIOR STRONG 2020


Traditional graduation events may have been canceled due to COVID-19 but graduates in the Nash-Rocky Mount School System were still given their special day, thanks to efforts by the community, parents and the school system.
This past Sunday, the Red Oak community came out to celebrate the Northern Nash Class of 2020 by hosting a community parade.

More ...
AMANDA CLARK, GRAPHIC STAFF WRITER
Nashville mulls rezoning property


Nashville's Town Council delayed making a decision on two separate rezoning requests that would pave the way for additional housing in the eastern part of town.
Public hearings were held on the requests last week, with separate hearings held for the Planning Board and Town Council due to COVID-19 restrictions. Council met on Tuesday night for their regular monthly meeting and unanimously voted to table both rezoning requests until July 1, when the council will meet again.

More ...
AMANDA CLARK, GRAPHIC STAFF WRITER
Spring Hope woman recovers from COVID-19


Walking out the doors of Nash UNC Hospital last week was an emotional moment for Adrienne Burns.
Burns almost didn't get the chance.
Burns spent 43 days in the hospital, a majority of those spent in a special unit where critically ill COVID-19 patients are kept.
Burns, 38, of Spring Hope, thought she had a bad case of bronchitis when her doctor sent her to the hospital in April.

More ...
AMANDA CLARK, GRAPHIC STAFF WRITER
Fox attacks two, tests positive for rabies
On Sunday, May 31, 2020, Nashville Police and Nash County Animal Control responded to a call for service involving a potentially rabid fox in the vicinity of Hurt Court and South First Street.
The fox attacked two individuals before being trapped. The fox was euthanized and the specimen was submitted to the State Public Health Lab for rabies testing.
On Wednesday, June 3, 2020, Nash County Animal Control received results indicating the fox tested positive for rabies.
More ...
NASH COUNTY SHERIFF'S OFFICE REPORTS
A larceny after a breaking and entering and felony breaking and entering was reported on 5/26/20 at 11500 Red Bud Road, Castalia
A damage to real property and felony breaking and entering was reported on 5/25/20 at 11601 Camp Charles Road, Bailey
A felony breaking and entering was reported on 5/26/20 at 13705 NC 98, Spring Hope
More ...
NC Wesleyan plans for fall reopening
North Carolina Wesleyan College announced on March 23 that the College would not resume face-to-face instruction for the remainder of the semester due to the COVID-19 pandemic and transitioned to online classes. On April 9, the College went into lockdown to protect its faculty, staff and remaining students, which meant that traffic in and out of the main campus would be closed except for essential employees. Now, the College is making plans to reopen for face-to-face instruction this fall.
More ...
NCC celebrates its class of 2020
Nash Community College has announced 688 students completed 900 degrees, diplomas and certificates in its Class of 2020.
In his letter to the graduating class, NCC President​ Dr.​ Lew Hunnicutt said, "Resilience is a trait that I always hope every Nash Community College graduate possesses. Without hesitation, and with complete certainty, you have truly persevered with unrelenting resilience. You rose to the challenge and you prevailed. I stand in awe of each of you for your accomplishment."
More ...
Life's all about our priorities


"Watch out! Be on your guard against all kinds of greed; a man's life does not consist in the abundance of his possessions." (Luke 12:15)
Several years ago while living out of the area, my wife and I drove up and spent the weekend with her parents.
A couple they were good friends with came over to visit and show us their new Cadillac.

More ...
MIKE RUFFIN
Intersections: God and Life


Who do we really worship? What do we really worship? Or as I proposed the question to my church family last Sunday, "Are you a worshipper of God?" I've been considering many things over the past few months. One of those issues that has captured my thoughts is the idea of worship.
Many people throughout Nash, Franklin, Wilson, and Edgecombe counties "go to worship" every weekend.

More ...
CARLYLE HALL
Luke's Word for the Week


When you read the Psalms of lament in the Bible, a pattern begins to emerge. 1) The
Psalmist notices there is some wrong stuff in the world. 2) The Psalmist tells God all about the wrong stuff in the world (God knows it, but He just really loves to hear us talk to Him).

More ...
LUKE WHITEHEAD
SANDY CROSS NEWS


The KIC Young At Heart had their monthly meeting on May 23. There were several speakers and testimonies, and all enjoyed a buffet supper of grilled chicken, red hots, salad, baked beans, cabbage and homemade cakes.
On May 24 at KIC, minister Steve Massey gave the morning announcements and opened with prayer.

More ...
EMILY SILLS
RED OAK NEWS


The Town of Red Oak had a grand celebration for the 2020 Northern Nash High School graduates on Sunday, May 31! The community had opportunity to join in the fun as they processed along Highway 43 to congratulate the graduates. Pictures of the graduates were placed beside the road for several days before the event for all to see. Congratulations Class of 2020!

More ...
SUZY PEARCE
PEACHTREE COMMUNITY NEWS


A message from Pastor Gene Whitehouse of Peachtree Baptist Church.
On March 23, I used 2 Chronicles 7, verse 14: "If My people who are called by My name humble themselves, pray and seek My face, and turn from their evil ways, then I will hear from heaven, forgive their sin, and heal their land" (2 Chron. 7:14).

More ...
FRAN BUNN
BIRTHDAY PARADE
Allie O'Leary, of Nashville, had a surprise 13th Birthday Pandemic Parade on Saturday, May 9. Over 50 cars came through to wish her a happy birthday, including friends, family and even teachers.
More ...
Nashville Elementary hosts car parade for students, Pics, 1


Nashville Elementary School held a school-wide car parade last Wednesday, May 27 for students. Students were able to be driven through an area of the campus where teachers were lined up with signs wishing the students a happy summer. Students also brought signs of their own with messages for their teachers. Pictured, teachers wave at students during an end of year parade.

More ...
Graphic photos by Amanda Clark
Answers are not found on the back of bricks


I saw a social media post over the weekend that said -- I'm paraphrasing -- the actual protests were peaceful but then one person came along and threw a brick through a window. You can't blame all the peaceful protestors for that, the person wrote.
Good law enforcement officers might be having a similar thought this morning.

More ...
Mike Brantley
We haven't walked in those shoes, but we should walk together


My mother, like most, would always on my birthday tell me about the day I was born. Now of course the conversation always began with the time of day I was born, how much I weighed and some comical comments about her labor and how Dr. Larry A. High, Sr. got tired of waiting for me to arrive, so he chose to take a nap on an extra gurney that was in the room.

More ...
Jo Anne Cooper
Once upon a time China was off limits


Dear Editor: Long ago, communist China was off-limits to American business professionals.
Commercial and private jets took them to Europe, Australia, Canada and South America. Big jetliners offered safe passage to the exotic south sea islands of the Pacific.

More ...
LETTERS TO THE EDITOR
Backward Glances


This photo was taken in Downtown Nashville prior to the Harvest Festival in 1960. Former President Harry Truman visited the festival which was held October 14, 1960. Truman spoke to thousands of people from a stage in front of the Nash County Courthouse.

More ...
A PICTORIAL LOOK INTO THE PAST

NASH CENTRAL SOCCER STANDOUT TAYLOR BAKER

Central Standouts Are Saluted


ROCKY MOUNT -- Nash Central High School recently conducted a virtual ceremony online to salute its athletic award winners from the 2019-20 school year.
The complete list of NCHS' honorees is as follows, by sport:
Varsity Football
• Defensive Most Valuable Player -- Brandyn Pettaway

More ...
GEOFF NEVILLE, Graphic Sportswriter

SOUTHERN NASH'S TRISTIAN FOSTER (Photo Submitted by SNHS Athletics)

SOLID SENIOR CLASS


STANHOPE -- When deciding whether or not to go through with the presentation of his school's annual postseason athletic awards, Southern Nash High School Athletic Director Robbie Kennedy kept being reminded internally of one important intangible.
The overall strength of the school's Senior Class -- both academically and athletically.

More ...
GEOFF NEVILLE, Graphic Sportswriter
RACES RETURN


LITTLETON -- At 10:21 p.m. last Saturday, a green flag dropped for the first time, and for those in attendance, things were -- for at least a few hours -- normal.
Traveling over the river and through the woods, located just off NC 561, leads to the 3/10-mile Halifax Motor Speedway near Brinkleyville.
Formerly known as Clary's Speedway, the "Red Clay Bullring" opened the 2020 racing season last Saturday night, becoming one of the first local sporting events to host fans, ranging from the recreation to professional levels, since the beginning of the coronavirus pandemic.

More ...
CHANCE PUCKETT, Correspondent
East-West matchups cancelled


GREENSBORO -- It is with great regret that the North Carolina Coaches Association's Board of Directors and staff have decided to cancel this year's East-West All-Star Games and on-site Coaching clinic.
The board vote was unanimous.

More ...
Staff Reports
TRYSA set to host tryouts


ROCKY MOUNT -- Tar River Youth Soccer Association (TRYSA) is hosting several youth events in the coming weeks.
Here is a complete list of the offerings:
• June 15, 16 and 18 -- Tar River Youth Soccer Association is hosting assessments and evaluations for the Soccer Academy, for players born 2009-2014, on June 15, 16 and 18.

More ...
Staff Reports