Subscribe/Access
Advertisements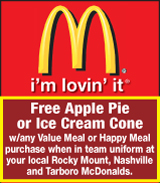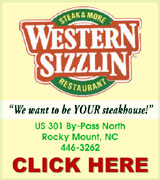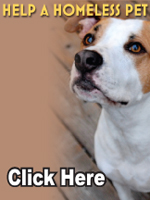 Sections
Member Options
Back
Nash County nixes fee increases


Nash County Commissioners have decided not to include any increases for animal control and public utility fees in the upcoming fiscal year budget.
Commissioners met earlier in the month for a budget work session and were presented several proposed increases in animal control fees.
Increases presented included a $10 increase in the adoption fee, which would include the rabies vaccine.

More ...
AMANDA CLARK, GRAPHIC STAFF WRITER
COVID-19: Nash reports fourth death


Positive cases of COVID-19 are continuing to increase in Nash County.
As of Wednesday, morning Nash County had a total of 186 positive cases. Last Wednesday, May 20, positive cases were at 159.
Nash County Health Director Bill Hill said the county saw its largest increase in a single day on Tuesday, with 11 new cases reported over a 24-hour period.

More ...
AMANDA CLARK, GRAPHIC STAFF WRITER

Nash Central High School English teacher Jessica Horne cheers on students as they pass by in a parade Tuesday celebrating the Class of 2020.

SENIOR STRONG 2020


Friends, family, teachers and other members of the community spread out along a route from Nash Community College to the campus of Nash Central High School to celebrate the Class of 2020 on Tuesday evening.
Signs along the route included encouraging messages and each graduate had their very own sign with their name and photo lined up at the school.

More ...
AMANDA CLARK, GRAPHIC STAFF WRITER
Red Oak to build veterans memorial


The Town of Red Oak is working towards constructing a Veterans Memorial at W.B. Ennis Park.
Funding for the park was approved in 2018, Red Oak Town Clerk Tracy Shearin said.
Shearin said commissioners began talking about the idea for a memorial after the remains of Korean War soldier Private First Class William Hoover Jones, of Whitakers, were identified and returned home from Korea.

More ...
AMANDA CLARK, GRAPHIC STAFF WRITER
Through the eyes of a child
Blake Hager, a rising third grader at Coopers Elementary School, is pictured standing by a mural he painted on his Nana's outdoor shed. Blake, who is 8 years-old, has always been fascinated by the mural in downtown Nashville. He asked his Nana, Judy Joyner of Sandy Cross, if they could do something similar on her outdoor shed. Blake wanted to paint something to recognize the social distancing during COVID-19.
More ...
NPD assists with drug bust
A long-term investigation into the selling and distribution of ecstasy led to the seizure of over $15,000 worth of ecstasy.
The Nash County Sheriff's Office, the Rocky Mount Police Department and the Nashville Police Department executed a search warrant at 810 Gay Street in Rocky Mount on May 21.
More ...
Nashville partners to provide internet services at commerce park


The Town of Nashville, Nash County and Carolina Gateway Partnership are joining forces to provide internet service to the West Nashville Commerce Park.
The three entities are providing a total of $35,000 to Suddenlink/AlticeUSA to aid in the construction of a fiber optic telecommunications line at the industrial park, which will soon receive its first tenant.

More ...
AMANDA CLARK, GRAPHIC STAFF WRITER
Rocky Mount man receives 11-year sentence
A Rocky Mount man was sentenced to 11 years in prison for possession with intent to distribute heroin and cocaine base (crack).
According to court documents, Matthew Darnell Pittman, 29, possessed with intent to distribute heroin and cocaine base (crack) in July 2017. Pittman, who has been convicted of multiple prior drug distribution offenses, also possessed a firearm.
More ...
NASH COUNTY SHERIFF'S OFFICE REPORTS
A simple assault was reported on 5/17/20 at 10083 Old Middlesex Road, Middlesex
A larceny after a breaking and entering and felony breaking and entering was reported on 5/21/20 at 10250 W Old Spring Hope Road, Spring Hope
A felony breaking and entering and larceny after a breaking and entering was reported on 5/22/20 at 11522 Lodge Road, Middlesex
More ...
Nash UNC requires masks for all patients and visitors
Nash UNC Health Care is adding a new layer of safety measures to protect patients, staff and visitors from the spread of COVID-19. Beginning May 26th, all patients and visitors will be issued a mask upon arrival if they do not already have one, and will be required to wear the mask while in patient care areas, unless special circumstances warrant alternative protective measures.
More ...
NASHVILLE ELEMENTARY NEWS
LEARNING GARDEN - Nashville Elementary School is planning a Learning Garden for the 2020-2021 school year. Last Friday, work began to get the garden ready, which will include a sensory garden, pollinator garden as well as an area for edibles to be planted. The purpose of the garden is to integrate outdoor education and environmental education. Nature's Caretaker donated the work to get the area ready and SAC Enterprises is donating the soil.
More ...
Nash County Animal Friends' Notebook


DON'T SAVE kittens, until you read this! Too many people "rescue" free ranging (feral) kittens that don't need rescuing (nursing). If you find kittens in a box, someone most likely dumped them there, having allowed their domesticated cat to breed. That is cruelty. Spaying cats is cheap. If the kittens are found behind a bush, it's best to closely monitor them, and see if the mother returns.

More ...
CAROL VIERELA
Remission means more than forgiveness


"For this is my blood of the new testament, which is shed for many for the remission of sins." (Matthew 26:28)
Jesus died for the remission of our sins. We've all heard it repeatedly in our churches and Sunday school classes. But what does the Bible mean by saying that our sins have been "remitted"?

More ...
MIKE RUFFIN
Intersections: God and Life


It really is the struggle of struggles. It's what we were made for, it's what we crave, and it's what we manage to mess up in some way almost every day.
What's the struggle? The struggle for glory.
I've said many times that I believe the most important words in the Bible are the first four - "In the beginning, God..."

More ...
CARLYLE HALL
SANDY CROSS NEWS


On Wednesday, the Coopers Elementary School 5th Grade Graduation and Farewell Parade took place. Southern Nash Middle School also held a drive-thru awards ceremony for students on the same day.
Southern Nash High School held a "Senior Parade" on May 16 to honor their graduates.

More ...
EMILY SILLS
Luke's Word for the Week


Often the resolve of Christians is to be biblical Christians, "to return to the way of the Bible" we shout. If this is the case (and I actually prefer this to be the case), where is our lamenting? To be a Bible-believing, Bible-living Christian is to lament.
We march. We protest. We enjoy the blame game as it allows us to cast shame.

More ...
LUKE WHITEHEAD
PEACHTREE COMMUNITY NEWS


A message from Pastor Gene Whitehouse of Peachtree Baptist Church.
On Sunday, May 24th, we dedicated our very first worship service we have held as "the church in worship" since March 15th to those who gave their all for their country. Everyone was reverently excited by seeing friends and church family face to face and being in the Lord's house on the Sabbath.

More ...
FRAN BUNN
Nashville student earns scholarship
Rachael Anne Godwin, daughter of Robert and Anne Godwin, of Nashville, has been awarded this year's Ann MacPherson Weaver Memorial Scholarship at Rocky Mount Academy. Currently a 9th grader being homeschooled, Godwin will attend RMA in the fall on a full-tuition scholarship, valued at nearly $40,000 for three years.
More ...
Local youth named top Girl Scout Cookie sellers
North Carolina Coastal Pines recently announced that Daniella McCready of Spring Hope is the Nash top seller for the 2020 Girl Scout Cookie Program. McCready sold 2,415 boxes of Girl Scout cookies in the annual cookie program that ended in March. Cara Cotugno of Nashville, placed second with 2,300 boxes sold and Samia Bulluck of Rocky Mount, placed third with 2,211 boxes sold. The 2020 Cookie Program was held January 11-March 1, 2020.
More ...
NCC announces 2020 High School Equivalency graduates
Nash Community College has announced its 2020 High School Equivalency graduates. Due to the Coronavirus pandemic, the commencement ceremony previously scheduled for Thursday, May 14, 2020 at 6:00 PM in the Nash Community College Brown Auditorium, will be rescheduled later in the year.
"What an accomplishment," NCC President Lew Hunnicutt said.
More ...
Nash County student receives NC State Fair Livestock Scholarship
A Nash County resident is among 26 North Carolina students named recipients of 2020 N.C. State Fair Youth Livestock Scholarships, Agriculture Commissioner Steve Troxler recently announced.
The scholarships are designed for high school seniors and students currently enrolled in an institute of higher education who have participated in the junior livestock or market turkey shows at the N.C. State Fair.
More ...
A time machine can be just the pill for quarantine


Like many of you, I'm trying to make the most of my quarantine time.
I mentioned in a recent column that I've never gotten my yard into such good shape and I've been trying to get the house in order.
This has led to the "going through" of many boxes and with that, many memories have resurfaced.

More ...
Mike Brantley
We need leaders who display integrity and accountability


Dear Editor: I believe there are two words missing from our society today. One is "integrity" which means, "the quality of being honest and having strong moral principles; moral uprightness. The other is "accountability" which means, "the fact or condition of being accountable; responsibility. These are the definitions according to Google.

More ...
LETTERS TO THE EDITOR
It's not about race, it's about ethics


Dear Editor: I have lived in Rocky Mount for the last 34 years and the current state of affairs at the City Council and City Hall grieve me. When the Council voted to make it impossible for an employee to seek rebuttal to what he considered unfair dismissal within the city unless through independent legal representation, I was thinking to myself, "How is the assurances of the EEOC, the commission that guarantees equitable treatment in cases of disparate treatment, reflected here"?

More ...
LETTERS TO THE EDITOR
Your silence is your acceptance, it's time to fix the problem


Dear Editor: Many of you who are defending Andre Knight, saying the State Auditor is racist, the Mayor is racist, etc., are a piece of work. If the State Auditor wanted to "get" Andre Knight, her office could have rushed to finish the audit report before the Election last October; meaning Knight, probably, would not be occupying the seat he is in! However, her office took its time to give as much of a detailed and thorough audit as it could...irrefutable!

More ...
LETTERS TO THE EDITOR
Backward Glances


This photo was taken in 1956 of the Red & White Super Market which was located on Boddie Street in Nashville. The building will soon be the new home to Nashville's Parks and Recreation once renovations have been completed.

More ...
A PICTORIAL LOOK INTO THE PAST
Wiggins Earns Bradshaw Award


RED OAK -- Kylar Wiggins' excellence as a student-athlete is well-known in Nash County -- but now the rest of the state has learned about the Northern Nash High School senior.
Wiggins, who starred in several sports at NNHS, was one of 16 students selected to receive the prestigious Willie Bradshaw Memorial Endowed Scholarship for the 2019-20 school year by the North Carolina High School Athletic Association.

More ...
GEOFF NEVILLE, Graphic Sportswriter - 1 opinion posted
A SALUTE TO STARS


ROCKY MOUNT -- There has been nothing normal about high school athletics since mid-March, but that was the goal Kyle Bain was hoping to attain with the announcement of postseason awards at Nash Central High School.
Bain, who serves as Nash Central's Athletic Director, wasn't sure if the school should hand out the prestigious awards for the 2019-20 season, which was suspended in mid-March and ultimately cancelled due to COVID-19 concerns.

More ...
GEOFF NEVILLE, Graphic Sportswriter

NASH CENTRAL'S SY'MONE BULLUCK

SMALL WONDER


ROCKY MOUNT -- Smallest athlete, biggest heart.
That's the way Sy'Mone Bulluck will be remembered at Nash Central High School after her exceptional four-year career as a member of the Lady Bulldogs' track and field squad.
Bulluck stood at only 5-foot-1, but used determination and desire to overcome her height disadvantage.

More ...
GEOFF NEVILLE, Graphic Sportswriter

NASH CENTRAL FOOTBALL COACH CHRIS LEE

Bulldogs' coaches honored


ROCKY MOUNT -- Coaches might be best known as teachers, but they are also in a constant position to learn.
Such was the philosophy of Nash Central Athletic Director Kyle Bain when he encouraged his coaching staff to become involved in courses offered by the National Federation of State High School Associations (NFHS).

More ...
GEOFF NEVILLE, Graphic Sportswriter
Mystery box is available


ZEBULON -- The Carolina Mudcats are currently offering mystery gift boxes online.
Each box will include the following:

More ...
Staff Reports