Subscribe/Access
Advertisements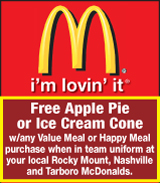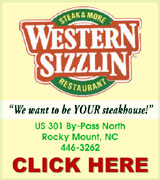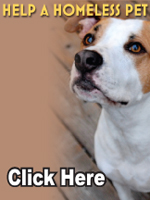 Sections
Member Options
Back
COVID-19 Briefs
NRMS to offer free breakfast, lunch
The Nash-Rocky Mount School System is working to accommodate students during a mandatory school closure.
The school system recently announced it will be providing free breakfast and lunch to all children 18 and under at six sites in the school system.
More ...
Nashville to mull rate increase


Nashville's Town Council plan to meet on Monday to discuss potential rate increases for water, sewer and recycling services.
The meeting is planned for Monday, March 13 at 3:30 p.m.
Town Manager Randy Lansing said the purpose of Monday's meeting is to discuss a possible increase in rates but also to talk about the parks, recreation and cultural resources department.

More ...
AMANDA CLARK, GRAPHIC STAFF WRITER
Nash braces for COVID-19
Nashville declares state of emergency


The Town of Nashville has declared a State of Emergency and closed all town facilities to the public in response to the Coronavirus, or COVID-19, pandemic.
The declaration was made on Monday.
Utility and other payments are still being allowed online or via the town's drop box.

More ...
AMANDA CLARK, GRAPHIC STAFF WRITER

Cindy Whitley, a volunteer with PAW-NC and Nash County Animal Friends, checks out Chip during an adoption event. Chip was one of three dogs adopted during the event.

Animal Shelter holds public adoption event


The Nash County Animal Shelter's first "Rescue Me" event proved to be a success and officials hope to continue to host more adoption events in the future.
The event was originally planned in conjunction with an employee health fair Nash County was hosting on Friday, March 13, however, Trey Wright, Nash County Deputy Health Director, said the event had to be cancelled. Wright said they decided to move forward with the "Rescue Me" adoption event.

More ...
AMANDA CLARK, GRAPHIC STAFF WRITER
Nash County oks $10 million jail renovation plan


Nash County Sheriff Keith Stone has requested Nash County Commissioners not act on options presented in the Moseley Report and instead allow for a cost-benefit analysis to be performed on the options that were proposed.
Stone sent the request via email to commissioners on Tuesday, March 10, a day before commissioners were scheduled to meet to discuss the much-anticipated report.

More ...
AMANDA CLARK, GRAPHIC STAFF WRITER
Nashville library applies for grant


Nashville's H.D. Cooley Library is applying for a grant that will boost technology opportunities for its youth patrons.
Town Council members granted permission for the library to apply for the Library Services and Technology Act (LSTA) EZ Grant. The total grant request is for $21,155, however the town will have to put up a 25 percent, or $5,288.75, match if the grant is received.

More ...
AMANDA CLARK, GRAPHIC STAFF WRITER
NPD warns retailers of fake money
Nashville Police are warning local retailers about fake money making its rounds in Nashville.
Chief Anthony Puckett said a woman tried to pass off a fake $100 bill at two local auto parts stores Wednesday.
Puckett said the businesses did not take the money.
More ...
Wesleyan students spend Spring Break in NYC
North Carolina Wesleyan College has partnered with Sony Music Entertainment to provide job shadowing opportunities for music production and Human Resources management students.
"It is partnerships like these that allow our students to experience real world applications from the learning outcomes they attained in the classroom," said Dr. Evan D. Duff, Interim President of North Carolina Wesleyan College.
More ...
GIVING BACK
Members of A Little Bit of Everything 4-H Club present stuffed dogs to members of the Coopers Fire Department recently.
More ...
Daughters of the American Revolution speaker
Steve Alderman (at right) was the guest speaker at the Micajah Pettaway-Halifax Resolves Chapter of the Daughters of the American Revolution February meeting. He spoke about the Edgecombe County Veterans' Military Museum in Tarboro. The museum houses memorabilia from all of the wars America has been in. Laura Earp (at left), Regent of the chapter, presented a gift to Alderman in appreciation of his visit with the chapter.
More ...
Rocky Mount declares state of emergency to control COVID-19
Rocky Mount Mayor Sandy Roberson, on the heels of Governor Roy Cooper's State of Emergency declaration Tuesday, declared a State of Emergency for the City of Rocky Mount on Friday.
"After consultation with local health officials, I have determined that it is prudent and appropriate to act to ensure that COVID-19 remains controlled and that the residents of and visitors to the city of Rocky Mount remain safe and secure," Roberson said.
More ...
Prisons restrict visitation due to COVID-19
The North Carolina Division of Prisons has suspended visitation to all the state's prisons to minimize the health risks from the spread of coronavirus.
No cases of COVID-19 have been reported in the Prison system. However, ensuring staff health and safety is a top priority for the Division of Prisons. On March 10, 2020, Governor Roy Cooper declared a State of Emergency based on the public health emergency created by COVID-19.
More ...
NCHSAA suspends high school athletics
CHAPEL HILL - Due to the threat from COVID-19, the North Carolina High School Athletic Association (NCHSAA) has made the decision to postpone the 2020 Men's and Women's Basketball State Championships indefinitely.
"As much as we would like this opportunity for our student-athletes, coaches, and their communities, we know that ultimately any decision we make must err on the side of caution," said Commissioner Que Tucker.
More ...
Nash Community College Announcement
Nash Community College's campus will remain open and regular services and facilities will be available. However, all NCC classes are suspended for the week of Monday, March 16 - Friday, March 20, 2020. No NCC classes will meet online, on-campus or off-campus during this time. Ongoing planning is underway for online and alternate delivery of classes beyond this week. Faculty and staff should report to work as scheduled, until further notice.
More ...

Jack Laughery's wife, Helen, was recognized at the Hardee's Reunion. Jack Laughery (deceased) is considered the father of Hardee's as 2,382 restaurants were added to the system under his leadership.

Hardee's employees gather for reunion


After eight months of planning, 436 former corporate employees of Hardee's Food Systems, Fast Food Merchandisers (FFM) and Hardee's Equipment Division (HED) gathered to celebrate their history on Saturday, February 29th.
Hardee's was incorporated in Rocky Mount in 1961 and was the home of its corporate headquarters until 2001.

More ...
Contributed
Nash County Animal Friends' Notebook


TOO MANY KITTENS!
~A kitten can get pregnant when she's just 4 months old
~ A cat can have 3 litters every year
~A cat can get pregnant while nursing kittens

More ...
CAROL VIERELA, NASH COUNTY ANIMAL FRIENDS
God heals when doctors can't


"Hearing this, Jesus said to Jairus, 'Don't be afraid; just believe, and she will be healed.'" (Luke 8:50)
Jesus gave us the real key to healing: "Just believe."
The problem is there are a lot of Christians who don't believe that God heals anymore. I used to be one of them. However, God has brought too many accounts of healing my way for me to continue to doubt his healing power.

More ...
MIKE RUFFIN
Intersections: God and Life


What is a godly life, and how is it achieved? These are important questions because as believers, we are called to live sanctified lives that are fully surrendered to Christ. Although we know that this is God's will for us and that He's working toward this purpose in our lives, we have a responsibility in the process as well. What we habitually do has tremendous influence on whether we will have a godly life.

More ...
CARLYLE HALL
Luke's Word for the Week


Grace and Peace fellow followers. As I write this, our country, and many parts of the world, are in uncharted territory, amidst inexperienced circumstances. Schools are closed, churches are having worship online, and suddenly everyone needs to go to the bathroom at a rate never before witnessed in the history of humanity.
There is much to say, and many opinions, concerning the COVID-19 virus.

More ...
LUKE WHITEHEAD
Churches cancel events
Due to restrictions put into place as a result of the Coronavirus, many churches have cancelled or postponed services and/or special events. Some churches are moving to online services in the coming weeks.
More ...
PEACHTREE COMMUNITY NEWS


"We at Peachtree Baptist Church want to say we sincerely hope you; your friends and family are healthy during these potentially stressful times. Over the last several weeks, fear over the Coronavirus has spiked as the number of cases and infected countries has multiplied.
Our worship Sunday was held and we prudently "socially-distanced" ourselves and gathered to pray, sing and study God's Word.

More ...
FRAN BUNN
SANDY CROSS NEWS


Holy Grounds Cafe was open at Christian Fellowship Church this past Sunday with pancake and sausage on a stick. The morning service followed with the continuing series "Unique" from Pastor Daniel Parker. There was also a baptismal service on Sunday and the CFF Men's Fellowship had their meeting on Sunday night with speaker Terry Dunning.

More ...
EMILY SILLS
Gov. Cooper appoints RM woman
Governor Roy Cooper recently announced new appointments to boards and commissions across North Carolina.
"I'm grateful to have these appointees serving North Carolina," Gov. Cooper said. "Their expertise will help our boards and commissions make critical decisions about our state's workforce, environment and communities."
More ...
ESSAY CONTEST WINNER
Taylor Dinota, a student at Nash Central High School, has won the state-level competition of the George S. & Stella M. Knight Essay Contest through the Sons of the American Revolution. Dinota first won the Halifax Resolves Chapter competition and then moved on to the state competition. By winning the North Carolina round, Dinota received $750 as well as a certificate of achievement and a medal at the state convention in Winston-Salem.
More ...
Deadline approaching for Farm Credit scholarships
The deadline for submitting applications for AgCarolina Farm Credit's North Carolina A&T, University of Mount Olive, At-Large, 4-H, FFA, and community college scholarships is March 31, 2020.
College scholarships are one component of AgCarolina Farm Credit's corporate-giving program.
More ...
Grant-in-Aid
Sierra Hearp (left) received the Kate Parks Kitchin Grant-in-Aid from Mu Chapter, NC-Delta Kappa Gamma (DKG). Sierra is a senior at Barton College, and is a student teacher at Rocky Mount Middle School. She plans to teach mathematics, and hopes to coach softball, as well as pursue a master's degree in education.
More ...
Photo contest deadline is July 31st
AgCarolina Farm Credit's annual photo calendar contest is in progress at AgCarolina.com. Members, employees, and friends of AgCarolina can submit photo entries via the website until July 31, 2020.
"The AgCarolina photo contest is a highlight of our year," says Skipper Jones, AgCarolina Farm Credit Sr. VP - Marketing.
More ...
A guide to being corona'ed, part one


Old timers have been telling us for as long as I can remember that "things aren't like they used to be."
I've always been very thankful for this when the topics of air conditioning and indoor plumbing come up.
But, as you might possibly have heard, this coronavirus is taking things to a new level. We are having trouble dealing with it because things aren't like they used to be.

More ...
Mike Brantley
Looking for that silver lining during COVID-19


In a matter of a few days, I became a homeschool parent.
Well sort of.
As last week went by, I began to get a bit fearful of what was going to happen in the days ahead at our schools.
I had been keeping up with the COVID-19 spread and knew it was just a matter of time before things got real in North Carolina. And things got real fast.

More ...
Amanda Clark
Protect yourself from coronavirus scams


Reports of the coronavirus are on the rise across the globe and even here in North Carolina. Unfortunately, a situation that creates fear also creates an opportunity for scammers. Let's not only prevent the spread of the virus, let's also prevent our loved ones from falling victim to scams. Here are some ways you can avoid coronavirus-related scams.

More ...
Attorney General Josh Stein
Making Sure Rural Gets Counted: Census 2020


Dear Editor: At the Rural Center, we've had the privilege to work in communities all across rural North Carolina, and we've seen firsthand that it's not the size or location of a town that makes it a great place to live and raise a family, it's the people who make it a community.

More ...
LETTER:
Backward Glances


This photo was filed in The Nashville Graphic's 1970-1971 archives. The file is labeled Dortches Centennial.

More ...
A PICTORIAL LOOK INTO THE PAST

SOUTHERN NASH HIGH SCHOOL BATTER KIERSTIN COOPER

Ladybirds Slide Past Rival BHS


STANHOPE -- With two of the area's top hurlers set to take the mound, it was almost a given that pitching would rule the day during the Bunn-Southern Nash backyard rivalry softball matchup last Tuesday at Ladybird Field.
The event lived up to that hype as Southern Nash's Carrigan Ewers and Bunn's Caroline White dueled for seven strong innings of limited-offense work.

More ...
GEOFF NEVILLE, Graphic Sportswriter

KEY FRESHMAN. Ashton Rhodes is one of several young players who have received playing time this season for the Northern Nash Fighting Knights.

FINDING THEIR WAY


RED OAK -- Both Northern Nash and Louisburg boast an interesting mix of veteran standouts and potential-filled younger players on their respective rosters during the 2020 high school baseball campaign.
Those clubs met last Wednesday for a non-conference meeting in Red Oak, and Louisburg flashed its literal ace in the hole in long-time pitching star Jaheim Brown.

More ...
GEOFF NEVILLE, Graphic Sportswriter

NASH CENTRAL'S KATHERINE BAILON

SOCCER FINALE?


ROCKY MOUNT -- There was a tinge of resignation in the air when Nash Central hosted Southern Nash last Friday in what might very well be the final girls soccer contest of the 2020 season.
One day earlier, the North Carolina High School Athletic Association suspended the spring sports season due to COVID-19 concerns, and Nash-Rocky Mount Schools self-imposed its own suspension until April 20.

More ...
GEOFF NEVILLE, Graphic Sportswriter
Northern wins over Wildcats


RED OAK -- Beautiful weather and an impressive crowd looked down on the baseball diamond at Northern Nash High School last Friday, but fans in attendance had an unusual feeling as the hometown Knights took the field.

More ...
CHANCE PUCKETT, Correspondent
BE's golfers take on River


LOUISBURG -- The Big East Conference possibly held its final golf match of the season last Wednesday at the challenging The River GC in Franklin County.
The River usually provides some of the highest scores of the campaign in the Big East -- and last Wednesday's 18-hole event was no different.
Only one player -- Wilson Fike's Jake Herring -- topped 80. Herring carded a brilliant 71 as he paced the Golden Demons to the overall team victory.

More ...
GEOFF NEVILLE, Graphic Sportswriter
NCWC golfers star in Savannah


SAVANNAH, GA. -- The North Carolina Wesleyan College Golf Team participated last Monday and Tuesday at The Club in Savannah Harbor, Ga., at the par 72 Savannah Invitational, hosted by Berry College (Ga.).
Sophomore Frankie Schmitt led the Bishops this week with an 18th place finish at 3-under par overall after opening the tournament with a stellar 3-under par 69 in the first round.

More ...
Staff Reports
SNHS closes with court victory


RED OAK -- "I don't know what it means to you, but it oughta mean a lot to you."
That's what Southern Nash High School boys tennis coach Brady Joyner told his team before they took the court in a crucial matchup against conference-foe Northern Nash last Thursday.

More ...
CHANCE PUCKETT, Correspondent
FINESSE FOOTWORK
Southern Nash's Valerie Velez (right) tires to turn the corner off the dribble as Nash Central's Kylie Grace Billups defends during last Friday's soccer match on the NCHS campus.
More ...
INSURANCE CLAIM
Southern Nash's Quianna Moore (right) scores a clutch insurance run for the Ladybirds during last Tuesday evening's home softball matchup against the Bunn Ladycats.
More ...
MALLORY MAKES HER MARK
Regardless of how the season transpires from here, Mallory Roughton (left) will go down as one of the best-ever girls soccer players at Nash Central High School.
More ...
SAFE AT THIRD
Northern Nash's Connor Davenport (right) heads into third base during last Wednesday evening's non-conference baseball game against the Louisburg Warriors in Red Oak.
More ...
COVID-19 Closures & Updates