Subscribe/Access
Advertisements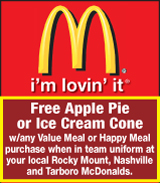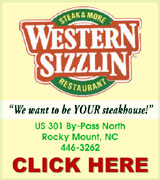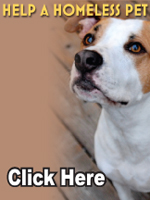 Sections
Member Options
Back
Trio charged for recent shooting
An Elm City couple and Wilson man have been arrested and charged with a shooting on January 23 in the Farmington Hills Mobile Home Park.
Nash County Sheriff's Deputies responded to the parking lot of Ramo's Pizza on West Mount Drive around 9:30 p.m. on January 23 in reference to several subjects being shot.
More ...
Elks Lodge buys former Birchwood Club


The Rocky Mount Elks Lodge will soon be moving to Nashville.
Nashville's Town Council on Tuesday night approved a request to establish a non-profit club and/or lodge at 901 Birchwood Drive.
The Birchwood Country Club property was purchased last year by Turn-Key Contractors.

More ...
AMANDA CLARK, GRAPHIC STAFF WRITER
School Board okays Red Oak for new school


Nash County Commissioner Fred Belfield announced at the regular board of commissioner's meeting Monday that he will not support the building of the new elementary school on the current Red Oak Elementary site.
"I have watched for 50 plus years the situation there in Red Oak," Belfield said.

More ...
AMANDA CLARK, GRAPHIC STAFF WRITER

Nashville's Chamber of Commerce hosted a ribbon cutting Tuesday to welcome Bell's Ace Hardware.

Nashville welcomes new Bell's Ace Hardware


January and February are not usually the busiest months for hardware and outdoor power equipment stores but since opening almost a month ago, Bell's Ace Hardware and Outdoor Power Equipment has seen a steady flow of traffic.
Owner Jeremy Bell hopes that continues.

More ...
AMANDA CLARK, GRAPHIC STAFF WRITER
Commissioners receive detention center updates


The Nash County Sheriff's Office is proposing a new organizational structure that would change the Nash County Detention Center into a Detention Division with additional command staff.
The proposal was presented on Monday during the Nash County Board of Commissioners regular monthly meeting.

More ...
AMANDA CLARK, GRAPHIC STAFF WRITER
Operation Shadow nets eleven arrests
A joint operation between the Nash County Sheriff's Office, Bailey Police Department, Edgecombe County Sheriff's Office and Probation and Parole led to the arrest of eleven residents.
The arrests were part of Operation Shadow, which targeting the sale of illegal narcotics.
More ...
Local man thanks Nashville Police officers


A Nashville man recently had the opportunity to thank the two officers who made his day back in December.
Richard Bryant was driving along Highway 58 on December 18 when he had a flat tire at the intersection of 58 and Old Spring Hope Road. Bryant said as he struggled to take the tire off with a jack he had, two Nashville police officers pulled over to check on him.

More ...
AMANDA CLARK, GRAPHIC STAFF WRITER
RMPD charge juveniles with recent bank robbery
Rocky Mount Police have charged two juveniles in a recent bank robbery.
Rocky Mount Police received a bank robbery call at Providence Bank, 2401 Sunset Avenue, around 10:17 a.m. last Wednesday, January 29.
While responding to the call, the suspect's vehicle was located in the 600 block of Old Mill Road. Two suspects were taken into custody in the area.
More ...
NASHVILLE POLICE REPORTS
INCIDENTS
A damage to property (vandalism) was reported on 1/27/20 at 1201 Eastern Avenue
A motor vehicle theft was reported on 1/27/20 at 206 Apache Drive
More ...
NASH COUNTY SHERIFF'S REPORTS
A death investigation was reported on 1/26/20 at 5018 Lonesome Pine Road
A death investigation was reported on 1/26/20 at 7613 Ferrell Road
A breaking and entering and larceny after a breaking and entering was reported on 1/26/20 at 10778 US 64 Alt
More ...
RMPD investigate shooting
Rocky Mount Police are investigating a shooting that happened at the intersection of N Wesleyan Boulevard and Jeffreys Road last week.
The shooting with injury call came through around 3:13 p.m. last Tuesday, January 28.
Responding officers located 42-year-old Kesha Santiago, of Rocky Mount, inside a vehicle at the intersection.
More ...
Rocky Mount woman indicted for financial aid fraud
A federal grand jury in Raleigh returned an indictment on a Rocky Mount woman.
The indictment was returned on Jill Thompson Arrington, 42, charging her with seven counts of wire fraud, one count of theft of government property and one count of financial aid fraud.
More ...
Nashville Police launch Operation Under Glow


Nashville Police will be on the lookout for loud vehicles and excessive lighting during the month of February as part of Operation Under Glow.
The operation is a result of numerous complaints of speeding, loud vehicles and LED lighting on vehicles in town, said Nashville Police Captain J.T. Winstead.
Winstead said while customizing vehicles to stand out is fine, there are a few statutes to be mindful of.

More ...
AMANDA CLARK, GRAPHIC STAFF WRITER
NFD responds to house fire


No injuries were reported during a house fire last Thursday on Arrowood Drive but one resident of the home was rescued from the porch of the home.
Firefighters responded to 102 Arrowood Drive last Thursday, January 30 in reference to a fire.
The fire had started in the kitchen area and had moved into the attic of the home.

More ...
AMANDA CLARK, GRAPHIC STAFF WRITER
Howard, Holland unite in marriage
Dale Garrison Howard and Dr. Aaron Seth Holland were married on Saturday, September 28, 2019 at Charles Daniel Memorial Chapel at Furman University in Greenville, South Carolina. Mr. Alan Dwight Bunn was the wedding officiant.
The bride is the daughter of Mr. and the late Mrs. William Bostwick Howard III, of Clinton, South Carolina.
More ...
Northern Nash High School honor rolls
Nash-Rocky Mount Schools has released its Honor Roll lists for the second semester of the 2019-2020 school year.
The following students at Northern Nash High School made the A or A/B Honor Roll.
More ...
The price of profanity isn't cheap


"People who want to live a full life and enjoy good days must keep their tongues from saying evil things, and the lips from speaking deceitful things." (1 Peter 3:10)
When I was a child, my dad hired a housekeeper who would pay me to cuss her out. Can you believe it? It just tickled her to death to hear a child "cuss like a sailor."

More ...
MIKE RUFFIN
Intersections: God and Life


Whoever thus serves Christ is acceptable to God and approved by men. So then let us pursue what makes for peace and for mutual upbuilding. Romans 14:18-19 ESV
Let me apply this verse to the context of our homes by paraphrasing it this way: Pursue the things which make for peace and the building up of your children rather than creating division by tearing them down with criticism.

More ...
CARLYLE HALL
Luke's Word for the Week


What follows is part two of a teaching on the Kingdom of God and healing, I pray it will be an aid to you in your journey of sanctification.
The present reality of our world is that the Kingdom of God has been ushered in an "almost-not-yet" reality. The way we know this is that there has undoubtedly been an onslaught on the devil who deceives.

More ...
LUKE WHITEHEAD
RED OAK NEWS


Congratulations to Mallori Mason, daughter of Jeremy and Tori Mason, who joined Red Oak Baptist Church and was baptized Sunday, February 2!
The Women's Fellowship Breakfast will be Sunday, February 9 at 8:30 am by the kitchen in the main building of Red Oak Baptist Church.
The Baptist Men will have their monthly breakfast in the Family Life Center of Red Oak Baptist Church on Sunday, February 16 at 8:30 am.

More ...
SUZY PEARCE
SANDY CROSS NEWS


This past week, Coopers Elementery School celebrated Kim Whitley (Coopers Teacher of the Year) and Shannon Finch (Coopers Teacher Assistant of the Year).
Southern Nash Middle School started their "World's Finest Chocolate Sale" this past Monday. Candy bars are only $1.00 each and can be purchased from any student who attends the school and has parental permission to take part in the sale.

More ...
EMILY SILLS
PEACHTREE COMMUNITY NEWS


Peachtree members welcomed friends and family to help celebrate Peachtree Baptist Church's 211th Birthday. God has blessed our Church with a long spiritual life and beautiful sunny day for a great celebration. Peachtree is truly blessed.
The sanctuary flower arrangement Sunday was presented to glorify God by Beverly Wilson in loving memory of all Peachtree saints who have praised God since 1809.

More ...
FRAN BUNN
Abuse of power is a loaded phrase


George Washington, arguably the best president the nation has ever known, warned us.
He urged Americans to ban political parties.
Washington, who did not have a party because he believed in unity not division, specifically addressed this in his farewell address in 1796.

More ...
Mike Brantley
The new elementary school is still a bad idea


The new elementary school proposed in the Red Oak area has been a bit controversial lately among the Board of Education and Nash County Commissioners and not for reasons you'd think.
There seems to be a pretty unanimous agreement that a new school needs to be built.

More ...
Amanda Clark
Backward Glances


This photo was found in The Nashville Graphic 1970 archives. The photo was taken at the 1970 Nashville United Methodist Church homecoming.

More ...
A PICTORIAL LOOK INTO THE PAST

SOUTHERN NASH'S NOAH CAUBLE

Big East Crowns Champions


STANHOPE -- Southern Nash High School was the final stop on the 2019-20 Big East Conference Wrestling Tour as the league's mat stars met last Saturday for the annual Big East Individual Tournament.
The conference had convened one week earlier for the team duals, which were controlled -- as expected -- by the strong squad from Wilson Fike High School.

More ...
GEOFF NEVILLE, Graphic Sportswriter

RED OAK MIDDLE'S MICHAEL BATTLE

BACK IN THE FINALS


RED OAK -- Red Oak Middle School's annual visit to the Tri-County Conference Boys Basketball Championship Game has become a Nash County tradition over the past four years -- and will be renewed again today at the historic ROMS Gymnasium.
That's when the Tigers will be playing in the finals for the fourth season in a row as Red Oak hosts Parker Middle for the crown at 5 p.m.

More ...
GEOFF NEVILLE, Graphic Sportswriter

STILL CLUTCH. Former Northern Nash star Darius Spragley (left) is enjoying a strong hoops career at the University of Mount Olive.

SPRAGLEY STARS


MOUNT OLIVE -- Darius Spragley became an area legend back in 2017 when his late-game heroics sparked Northern Nash's run to the Elite Eight of the Class 3-A Boys Basketball State Playoffs.
Since then, Spragley has been carving a name for himself in Wayne County as a member of the men's hoops squad at the University of Mount Olive.

More ...
Staff Reports

JULIUS PEPPERS

Peppers picked to NCSHOF


STANHOPE -- Most long-time observers considered Julius Peppers' induction into the North Carolina Sports Hall of Fame to be a mere formality.
But that diminish the importance of the moment when Peppers, the former Southern Nash High School multi-sport great, received word that he will be a member of the NCSHOF's latest enshrinement class.

More ...
GEOFF NEVILLE, Graphic Sportswriter

RED OAK MIDDLE SCHOOL'S HOPE LEE

Lady Tigers reach finals


RED OAK -- Even with their sparkling overall record, there were no guarantees that the Red Oak Lady Tigers would qualify for the Tri-County Conference Girls Basketball Tournament heading into the final week of the regular season.
But Red Oak got the job done when it had to, and a few other scenarios worked the Lady Tigers' way to get Coach Russell Rouse's squad back into the playoffs.

More ...
GEOFF NEVILLE, Graphic Correspondent
COUNTY HOOPS UPDATE


NASH COUNTY -- Here are the latest Nash County Recreation & Senior Services Youth Basketball League scores:

More ...
Staff Reports
Runners excel in Wilmington


WILMINGTON -- Five distance runners with connections to the Northern Nash High School cross country program excelled during the Wilmington Historic Half-Marathon, which was held in Downtown Wilmington in December.
NNHS runner Justin Marshall finished sixth overall and first in his age group with an outstanding time of 1:25.21.

More ...
Staff Reports

RAYMOND BULLOCK

Averett On Fire


FAYETTEVILLE -- Games close to home always provide motivation and inspiration for Averett University's 'Dynamic Duo' of Nash County natives Montre' Cash and Raymond 'Goody' Bullock.
But the stakes were even higher last Saturday when the Cougars visited Methodist University for a key USA South Athletic Conference men's basketball meeting.

More ...
GEOFF NEVILLE, Graphic Sportswriter

NORTHERN'S KAMERON JOHNSON

Knights topple 'Birds in Big East showdown


STANHOPE -- Despite an impressive effort in front of their home crowd, the Southern Nash Firebirds dropped yet another Big East Conference game last Friday night when the Northern Nash Knights, who now sit at 17-4, stormed in and took a 67-56 win -- their second of the season over the county rival Firebirds.
Northern, which with the triumph currently sits at 5-2 in conference play, took advantage of a fast start, scoring 20 points in the first period of play compared to Southern Nash's 10.

More ...
CHANCE PUCKETT, Correspondent

(L TO R) NORTHERN NASH'S JADAYSIA HEDGEPETH AND SOUTHERN NASH'S TRISTIAN FOSTER

No Problem For NNHS


STANHOPE -- Given Southern Nash's girls basketball resurgence this winter -- and the Ladybirds' near-miss comeback attempt two weeks ago at Northern Nash -- it was reasonable to expect that the squads would engage in a hard-fought showdown during last Friday's Big East Conference rematch at the SNHS Gymnasium.

More ...
GEOFF NEVILLE, Graphic Sportswriter
Southern Nash hands out football medals


STANHOPE -- After the conclusion of each state football championship game, the North Carolina High School Athletic Association presents a handful of medals to each participating school.
Those schools are free to disperse those medals to student-athletes and coaches at a later date of their discretion -- and the Southern Nash Firebirds did exactly that recently during an informal ceremony on the SNHS campus.

More ...
GEOFF NEVILLE, Graphic Sportswriter
Buffaloe takes first at Kyokushin event


LOS ANGELES -- Christian Buffaloe, local Kyokushin Karate fighter, won the United States title(Lightweight division) at the Japan sponsored "16th Kyokushin Karate USWC Championships" in Los Angeles on January 26.
Two months earlier, Buffaloe competed in the prestigious "12th Kyokushin Karate World Open Championships" in Tokyo, Japan among the best 200 elite fighters in the world.

More ...
Staff Reports
NCWC falls to Pfeiffer


MISENHEIMER -- Senior center A.J. Frye's career high of 43 points was not enough as the North Carolina Wesleyan College men's basketball team fell 110-98 on the road at Pfeiffer University last Saturday.
Wesleyan fell back to .500 at 10-10 overall and 6-6 in the USA South Conference while Pfeiffer improved to 11-8 and 6-5 in the league.

More ...
Staff Reports
COUNTY FUTSAL SCORES


NASH COUNTY -- Here are updated Nash County Recreation & Senior Services Youth Futsal League scores:

More ...
Staff Reports
Franklinton upsets Northern Nash boys


FRANKLINTON -- Most Big East Conference basketball fans were expecting back-to-back-to-back conference champion Northern Nash to win easily at Franklinton on Tuesday night.
However, the Red Rams, in front of a passionate "Senior Night" crowd, had other plans.

More ...
CHANCE PUCKETT, Correspondent
Mudcats' tix on sale


ZEBULON -- The Carolina Mudcats have announced that individual game tickets for all 2020 regular season home dates are now on sale online at carolinamudcats.com. Single game tickets begin at just $8.00 for the upcoming 30th anniversary season of baseball at Five County Stadium.
Individual tickets for adults will range this season from $14.00 for premium level seats, $11.00 for box seats and $8.00 for general admission seats.

More ...
Staff Reports
COLLISION COURSE
Southern Nash High School's Tanner Baker (left) prepares to make a move during last Saturday's action at the Big East Conference Individual Wrestling Tournament, which was held at the SNHS Gymnasium in Stanhope.
More ...
DRIVING IN TRAFFIC
Northern Nash's Henry Richardson (with ball) makes his way through the Southern Nash defense during last Friday's boys basketball contest at the historic SNHS Gymnasium.
More ...
NOWHERE TO GO
Southern Nash's Danielle Whitley (right) tries to drive on Northern Nash's Kylar Wiggins last Friday.
More ...
POST PRESENCE
Northern Nash High School alum Raymond 'Goody' Bullock has become a force in the paint this season for the Averett men's basketball squad.
More ...
THE NORTHERN NASH WAY
The Northern Nash Lady Knights have been known for their sturdy defense through the years, including this work from Hannah Evans last Friday.
More ...
TIGHT QUARTERS
Red Oak Middle School's Andrew Zipko tries to score in the paint during Monday's victory over Speight.
More ...
WHEN IT MATTERS MOST
This important layup from Montre' Cash in the second half helped the Averett Cougars pull away en route to a victory over Methodist University during last Saturday's USA South Conference men's basketball showdown in Fayetteville.
More ...