Subscribe/Access
Advertisements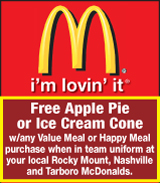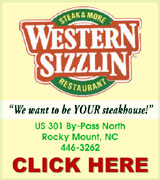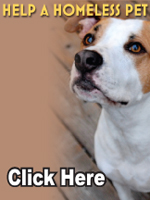 Sections
Member Options
Back
Nashville council mulls recreation merger


Nashville's Town Council is expected to make a decision next week on a proposal to let Nash County handle athletics for the town.
The board met last Wednesday in a work session to go over the details of the proposal.
The proposal is that Nash County Parks, Recreation and Senior Services would assume the responsibility of programming traditional team athletics for youth and adults at Glover Park.

More ...
AMANDA CLARK, GRAPHIC STAFF WRITER

HAWKINS

NPD identify suspects in Nov. 14 homicide


Nashville Police have identified the suspects responsible for the murder of 27-year-old Marquis Perry.
One suspect, Antwan Ray Hawkins, 35, of Charlotte, is in custody for the crime while the other, Montreal Tyrek Cooper, 20, of Rocky Mount, remains on the run.
Perry, of 1847 First Street, Nashville, was shot and killed at his Oak Tree Apartment home on Thursday morning, November 14 around 5:44 a.m.
Perry's girlfriend and child was also in the home at the time of the incident but were not harmed.

More ...
AMANDA CLARK, GRAPHIC STAFF WRITER

Jesiah Silver, at left, hands a remote control car he picked out to Nashville Police Captain J.T. Winstead, at right, on Tuesday, December 17 during the Cops and Kids Christmas event at Wal-Mart.

NPD shops with local youth


Community partnerships continue to allow Nashville's Police Department to provide Christmas for area youth.
Nashville firefighters and members of Nash County Emergency Services joined police officers on Tuesday for the ninth annual Cops and Kids Christmas event.
Ten youth paired up with a police officer, firefighter or emergency services member to pick out toys and clothes at Nashville's Wal-Mart. Wal-Mart has been providing a grant to help make the event possible.

More ...
AMANDA CLARK, GRAPHIC STAFF WRITER
Doug Sauls to reopen for business after holiday
The Nash County Health Department has given the thumbs up for Doug Sauls' Barbecue and Seafood to reopen.
The restaurant was temporarily shut down November 22 after several cases of Salmonella were reported in people who had eaten at the restaurant.
After a thorough cleaning and some renovations, the health department revisited the restaurant in collaboration with the NC Department of Agriculture and conducted test swabbing to determine if the Salmonella London contamination was still present.
More ...
Nashville to credit prison for water leak charges


The Town of Nashville is crediting Nash Correctional Institution over $287,000 due to a water leak the prison experienced for well over a year.
The request was brought before Town Council on Tuesday, December 3.
Town Manager Randy Lansing said the prison, which is just outside of Nashville, experienced a water leak in November of 2017.

More ...
AMANDA CLARK, GRAPHIC STAFF WRITER
County commissioner will not seek re-election
Longtime Nash County Commissioner Lou Richardson announced last Thursday she would not be seeking re-election.
Richardson has served District 1 as a Nash County Commissioner since May 15, 1995, when she was appointed to the seat. Richardson was appointed after her husband, Kermit Richardson, passed away and she has been re-elected to the seat in each election since.
More ...
State demands detention center inmate reduction


Nash County Commissioner are working to address issues at the county detention center after receiving a letter from the state demanding the jail population be reduced to just 56 in mates.
The reduction has to be in effect by December 27.

More ...
AMANDA CLARK, GRAPHIC STAFF WRITER
Nash County Animal Friends' Notebook


A Shelter Dog's Christmas Poem
'Tis the night before Christmas and all through the town,
every shelter is full - we are lost but not found,
Our numbers are hung on our kennels so bare,

More ...
CAROL VIERELA, NASH COUNTY ANIMAL FRIENDS
Miscommunication leads to NRMS paycheck shortage
A miscommunication led some Nash-Rocky Mount Public School employees to receive December paychecks with unexpected deductions.
According to Christine Catalano, Executive Director of Communication, Planning and Engagement for the school system, after the December payroll was processed it was discovered that there was an additional health insurance premium deduction to prepare for summer months.
More ...
Contest winners
Cedar Grove Elementary School recently held a contest to see which class could collect the most change for United Way. Latasha Battle's fourth and fifth grade classes won the challenge and collected the most.
More ...
90TH BIRTHDAY
Geraldine Armstrong turned 90 years-old on November 19th. Members and staff at the Nash County Senior Center held a birthday celebration in her honor the week of her birthday.
More ...
Rocky Mount woman sentenced for FEMA fraud
A Rocky Mount woman was sentenced to 30 days in prison for FEMA fraud.
Chief United States District Judge Terrence W. Boyle sentenced Sheila Ruffin, 51, last Thursday to 30 days in prison followed by two years of supervised release.
Ruffin was charged in an indictment with 15 counts of fraud related to Hurricane Matthew recovery effort conducted by the Federal Emergency Management Agency (FEMA). On May 22, Ruffin pled guilty pursuant to a written plea agreement to one count of Disaster Fraud.
More ...
NASH COUNTY SHERIFF'S OFFICE
A possession of marijuana was reported on 12/8/19 at Hunter Hill and Country Club Road
A runaway juvenile was reported on 12/8/19 at 4046 N Browntown Road
A misdemeanor larceny was reported on 12/9/19 at 3919 S NC 58
More ...
Low income energy assistance available
The Nash County Department of Social Services has started accepting applications for the Low Income Energy Assistance Program (LIEAP) on the first floor of the Claude Mayor Jr. Administration Building. Applicaitons will be accepted Monday through Friday from 8 a.m. until 4 p.m. through March 31, 2020, or until funds are exhausted.
More ...
Southern Nash High School honor rolls
Nash-Rocky Mount Schools has released its Honor Roll lists for the first semester of the 2019-2020 school year.
The following students at Southern Nash High School made the A or A/B Honor Roll.
More ...
NRMS Early College honor rolls
Nash-Rocky Mount Schools has released its Honor Roll lists for the first semester of the 2019-2020 school year.
The following students at Nash-Rocky Mount Early College High School made the A or A/B Honor Roll.
More ...
Swift Creek Elementary School honor rolls
Nash-Rocky Mount Schools has released its Honor Roll lists for the first semester of the 2019-2020 school year.
The following students at Swift Creek Elementary School made the A or A/B Honor Roll.
More ...
Legend of Santa has Christian heritage


"It is more blessed to give than to receive." (Acts 20:35)
All around the world, children are flocking to malls and shopping centers to sit on Santa's lap and tell him what they want for Christmas.
The truth is the real story of Santa Claus has gotten lost in the commercialization of Christmas, a testament of sorts largely to the genius retailers who wanted to be sure that moms and dads didn't forget them at Christmas either.

More ...
MIKE RUFFIN
SANDY CROSS NEWS


On Sunday December 15 at Christian Fellowship Church, a baptismal service for three people was held in the afternoon at the church.
Vaughan's Chapel Church will be having their second annual Boston Butt Fundraiser Sale for New Year's Day. Let us cook the pork and all you have to do is make the greens and peas.

More ...
EMILY SILLS
Word for the Week


The Children's Ministry of Nashville United Methodist Church recently performed its annual Christmas musical. This year the kids didn't don nativity robes or angel wings. No one was dressed in Frosty, Rudolph, or Grinch costumes. Not this time. Instead, 7 fourth and fifth graders took the stage alongside a chorus of 60 preschool and elementary-aged friends, and we spoke and sang about kindness.

More ...
NICHOLE HUFF
PATRIOTISM AWARD
Northern Nash High School was awarded the Sons of the American Revolution Flag Certificate by Halifax Resolves Chapter Past President Ken Wilson (at right). The certificate recognized the school's "Exemplary Patriotism in the display of the Flag of the United States of America." JROTC Aerospace Instructor MSgt. Greg Hopkins, USAF, (ret.) (at left) accepted the award on behalf of the school.
More ...
Collins Aerospace Supports PFLAG
Richard Fennell, Export Compliance Manager for Collins Aerospace Systems in Wilson, visited with members of PFLAG-Rocky Mount to support the chapter's scholarship program for area youth.
Fennell announced $425 in employee donations from the company's PRIDE Employee Resource Group with a corporate match for a total gift of $850 to the chapter's scholarship fund.
More ...
Donation
Richard Fennell, Export Compliance Manager, Collins Aerospace, Wilson, at left, presents a donation of $850 from the company's PRIDE Employee Resource Group to Albert Ervin, President, PFLAG-Rocky Mount, at right. The employees' gift, with its corporate match, supports the chapter's scholarship program for area youth.
More ...
Locals compete in Senior Games
Various Athletes from the Down East Senior Games won Gold, Silver and Bronze medals in the 2019 North Carolina Senior Games State Finals, held in September.
The Down East Senior Games are a part of a statewide network of 52 local programs sanctioned by North Carolina Senior Games, Inc. NCSG is a nonprofit organization dedicated to providing year-round health promotion and education for adults 50 years of age and better.
More ...
PEACHTREE COMMUNITY NEWS


It was an exciting Sunday at Peachtree as the member welcomed many visitors to Peachtree.
Sunday's large sanctuary poinsettia arrangement was presented to glorify God by Fran and Bobby Bunn in celebration of the birth of our Lord Jesus Christ.

More ...
FRAN BUNN
Did the Christmas spirit not get put on sale?


I've heard the same theme more times than I can count this year: "It doesn't feel like Christmas yet" or "I don't have the Christmas spirit" or "It doesn't seem like Christmas."
At first, I tried to blame this on the fact Thanksgiving was so late.

More ...
Mike Brantley - 1 opinion posted
Recreation option could provide best of both worlds


Nashville's Town Council has a pretty important decision to make.
The council will be deciding on the future, and fate, of the town's parks and recreation department.
It wasn't that long ago that town council agreed to add "cultural resources" to the name of the department.

More ...
Amanda Clark
Backward Glances


This photo originally published in The Nashville Graphic on December 24, 1970. Faye Gupton, daughter of Mr. and Mrs. Pete Gupton, was pictured with a gift she planned to leave for Santa on Christmas Eve.

More ...
A PICTORIAL LOOK INTO THE PAST

NORTHERN NASH STANDOUT LINEMEN (L TO R) BRIAN HOPKINS AND JORDAN HILLIARD

BIG EAST'S FINEST


NASH COUNTY -- Southern Nash's continued success and Northern Nash's resurgence were two of the main storylines this season in the Big East Conference football scene.
Southern once again won the league crown, and the Firebirds' train didn't stop until they had won the Class 3-A Eastern Regional Championship -- one week before suffering their lone loss of the campaign to Charlotte Catholic in the state finals.

More ...
GEOFF NEVILLE, Graphic Sportswriter

SOUTHERN NASH HIGH SCHOOL GRID STAR QUINTON COOLEY

Cooley's ACC Quest


STANHOPE -- Hard to believe, but the 2019 campaign was the only one for Quinton Cooley as the lead back in Southern Nash High School's prolific football offense.
Before this fall, Cooley had deferred a bit to Zonovan Knight, who graduated from SN last year and became an immediate impact player in the North Carolina State University backfield this season.

More ...
GEOFF NEVILLE, Graphic Sportswriter

PLAY TO REMEMBER. Southern Nash wide receiver Izaiah Walker-Warren reels in the pass that set up a touchdown during the Firebirds\' appearance in the Class 3-A State Championship Football Game.

NCCU BOUND


STANHOPE -- Talk about an instant impact performer -- Izaiah Walker-Warren certainly was that this season for the Southern Nash High School football squad.
Walker-Warren, a senior safety, spearheaded the stingy Southern Nash defensive until while helping the Firebirds reach the Class 3-A State Championship Game at Carter-Finley Stadium.

More ...
GEOFF NEVILLE, Graphic Sportswriter
Firebirds reflect on great year


STANHOPE -- What a season.
That was the overall sentiment coming out of Southern Nash after the Firebirds' historic 2019 football campaign.
Certainly, the end was a bit bittersweet as Southern led heading into the fourth quarter, but Charlotte Catholic rallied to defeat the Firebirds by a 23-7 margin in the championship game of the Class 3-A State Playoffs at historic Carter-Finley Stadium in Raleigh.

More ...
GEOFF NEVILLE, Graphic Sportswriter
NCWC star is honored


ROCKY MOUNT -- North Carolina Wesleyan College enior middle linebacker Antonio Johnson was named as a second team all-American by D3football.com it was announced last Friday night.
This is Johnson's second all-American honor of the year as he was also named a second team defensive all-American by the CFB network earlier this month.

More ...
Staff Reports
NCHS SWIMMERS GIVE BACK
IN THE CHRISTMAS SPIRIT. Members of the Nash Central High School Swim Team recently met for a Christmas get-together and decided to bring canned goods to a local charity. The Bulldogs visited the Rocky Mount Senior Center, which allows all of the area high schools to use their pool for practice. As a thank you, the Bulldogs donated the cans to the center.
More ...
Peachtree hosts disc golf event


SPRING HOPE -- For the first time in the course's long-standing history, Peachtree Hills Country Club in Spring Hope entered an athletic arena outside of golf earlier this month.
Last Saturday, the course hosted a disc golf tournament for the first time, seeing 34 different players compete across four different divisions.

More ...
CHANCE PUCKETT, Correspondent
NCWC wins at Averett


DANVILLE, VA. -- The North Carolina Wesleyan College women's basketball team pulled away from conference rival Averett University (Va.) in the second half last Wednesday night en route to a strong 77-63 victory in Danville.
The Bishops outscored the Cougars 44-30 in the second half after a 33-all tie at halftime. Wesleyan shot 41 percent for the game while holding Averett to just 34 percent shooting in the win.

More ...
Staff Reports
SPECIAL SEASON
Southern Nash High School's Jason Bland (right) has earned a spot on the 2019 All-Big East Conference Football Team. Bland helped the Firebirds reach the state finals.
More ...
WINSTON-SALEM, HERE I COME
Southern Nash High School senior football standout Quinton Cooley (left) will enroll at prestigious Wake Forest University for the second semester after an exceptional tenure for the Firebirds on the gridiron and in the classroom.
More ...
Tips for celebrating a happy and safe New Year
New Year's Eve is one of the most festive nights of the year. Many people spend the final moments of the year celebrating with family and friends. As joyous as such celebrations tend to be, it's important that New Year's revelers keep certain safety precautions in mind when celebrating the end of one year and the dawn of the next.
More ...