Subscribe/Access
Advertisements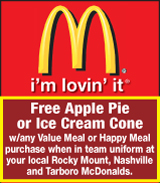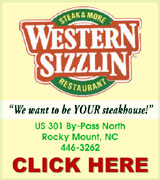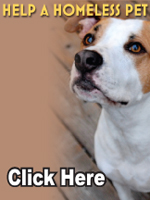 Sections
Member Options
Back
COOKIES WITH SANTA!
CHRISTMAS TIME - Nash County 4-H hosted a "Cookies with Santa" event on Tuesday, December 3 at the Nash County Agricultural Center. The event included the chance for youth to bake and decorate cookies and then visit with Santa and have their picture taken with him. Pictured above, Ava Strickland has a conversation with Santa about her Christmas wishes.
More ...
Officials clash over school construction


Nash County Commissioners met with the Nash-Rocky Mount Board of Education last Wednesday night to discuss the construction of a new elementary school in the northern part of the county.
No action was taken during the meeting and discussion centered around the hiring of a project management firm to oversee the construction of the new school.

More ...
AMANDA CLARK, GRAPHIC STAFF WRITER
Local restaurant hopes to reopen soon


Doug Sauls' Barbecue and Seafood remained closed this week after its operating permit was suspended just before Thanksgiving.
The restaurant was temporarily shut down after several cases of Salmonella were reported in people who had eaten at the restaurant.
The North Carolina Department of Agriculture Food Protection Division identified Salmonella present in equipment and food that is likely to cause an immediate threat of serious adverse health effects.

More ...
AMANDA CLARK, GRAPHIC STAFF WRITER

BARNES

Barnes files for State Senate seat


Representative Lisa Barnes spent a few minutes of her wedding anniversary at the Nash County Board of Elections last week.
Barnes, of Spring Hope, filed to run as a Republican for the State Senate District 11 seat currently occupied by Richard Horner.
Barnes is currently serving her first term in the NC House of Representatives, serving District 7. Prior to that, Barnes spent several years as a Nash County Commissioner.

More ...
AMANDA CLARK, GRAPHIC STAFF WRITER
Nashville shoots for the "trees"!


The Town of Nashville is pursuing becoming a Tree City USA town.
Council members voted in November to change language in the town's ordinances to pursue the designation.
In October, a public hearing was held on the issue, with only one comment from the public, which just questioned what a Tree City USA was.

More ...
AMANDA CLARK, GRAPHIC STAFF WRITER

BOB BUNN

Momeyer announces 2019 Ruritan of the Year


A charter member of the Momeyer Ruritan Club was the recipient of the club's Ruritan of the Year Award.
Paul Gulley Bass was surprised with the award during the club's annual Volunteer Appreciation Banquet on Monday.
Bass has been a member of the Momeyer Ruritan Club for 55 years and is one of four remaining charter members.

More ...
AMANDA CLARK, GRAPHIC STAFF WRITER
Nashville Fire Department to host blood drive
Nasvhille's Fire Department will host a community blood drive with the American Red Cross on December 29 from 10 a.m. - 2 p.m. at The Town of Nashville Council Chambers located at 114 W Church St. Nashville.
For more information or to make an appointment to donate sign up online at redcrossblood.org with sponsor code NashvilleFire.
More ...
Nash County Blood Drives
Monday, December 23 from 3 until 7 p.m. at Sandy Cross United Methodist Church, 3725 Sandy Cross Road, Nashville. Free Long Sleeve T-shirt for all presenting donors
Monday, December 23 from 3 until 7 p.m. at First Baptist Church, 200 South Church Street, Rocky Mount. Free Long Sleeve T-shirt for all presenting donors
More ...
Nash County Animal Friends' Notebook


So many people say don't get a pet for Christmas. We admit, that it does get a bit crazy then.... but how about NOW? Now would be PERFECT. Time to acclimate to your home before all the festivities. That is... if you ADOPT! Every day the inventory at the Nash County Animal Control Shelter changes. Hopefully all of those who leave are leaving by the front door with loving families or rescues who will see that they will be cared for.

More ...
CAROL VIERELA, NASH COUNTY ANIMAL FRIENDS
Robbery suspect faces no charges, but jailed for outstanding warrants
Nashville Police quickly apprehended a man last Tuesday morning after an armed robbery was reported at Hardee's on East Washington Street.
The report came through just after 9 a.m.
According to a press release, the caller was able to provide a vehicle description and a patrol officer was behind the vehicle.
More ...
NPD continues homicide investigation
Nashville Police are continuing to seek information that will lead to the arrest of the person or persons responsible for the death of Marquise Perry.
Perry, 27, of 1847 First Street, Nashville, was reportedly shot and killed at his Oak Tree Apartment home on November 14 during an armed robbery.
The incident happened between 4 and 6 a.m.
More ...
NASHVILLE POLICE REPORTS
INCIDENTS
A driving under the influence was reported on 12/9/19 at W Washington Street and US 64
A hit and run was reported on 12/10/19 at 1201 Eastern Avenue
More ...
OAK LEVEL RURITAN CLUB
Outgoing Oak Level Ruritan Club President Ravin Carpenter (right) passes the gavel to Frank Bozelle who will service as president of Oak Level Ruritan Club for the 2020 year. Pictured officiating the installation is Ruritan Zone Governor Fran Bunn.
More ...

Charles Battle, (right) President of the DC Chapter, presents a special recognition award to James McBride, the original secretary of the O.D. Moore Scholarship Foundation.
Nash Central Alumni hosts mid-year conference
The Upper East Coast Chapter of the Nash Central Senior High Alumni Association hosted the 2019 Mid-year Conference on Saturday, October 6 at the O.D. Moore Building in Nashville.
The theme for this year's conference was "Giving Back; To Secure a Better Future for our Youth."
More ...
MAKING CHRISTMAS MEMORIES, 1


Olivia Stone (center) checks out Santa while holding on to mom, Sarah, at Cooley Library's Santa Storytime event on Saturday, December 14.

More ...
Graphic photos by Amanda Clark
MAKING CHRISTMAS MEMORIES, 2
Charleigh Richardson smiles as she takes a photo with Santa on Saturday at Cooley Library's Santa Storytime event. Youth watched "Rudolph the Red Nosed Reindeer," enjoyed a cup of hot chocolate and then heard a story before being presented their very own book and getting to meet Santa.
More ...
MAKING CHRISTMAS MEMORIES, 4
Former Cooley Library Director Emily Enderle (at left) and new Library Director Tikela Robinson Alston (at right) hand out books on Saturday at Cooley Library's Santa Storytime event. Saturday, December 14 was Enderle's last day.
More ...
Two babes in the manger?


"And this will be the sign to you: You will find a Babe wrapped in swaddling cloths, lying in a manger." (Luke 2:12)
I recently heard a different account of the Christmas Story, told through the eyes of a six year-old little Russian boy named Misha. He took a few liberties with the truth, but boy did it ever change the way he looked at the world around him.

More ...
MIKE RUFFIN
Word for the Week


There are at least two sides to every story--oftentimes more. It all depends on the perspective of the participants. The Christmas Story is no different. Its rich history abounds with a host of key players, familiar to any nativity scene. Each character with a different experience of the birth of Christ. Each perspective offering valuable wisdom for Believers today.

More ...
NICHOLE HUFF
Intersections: God and Life


Many people today are living for the moment and are willing to pay any price to get what they want. This is the situation we see in the story of Jacob and Esau recorded in Genesis 25:25-34. How each brother responded to this situation teaches us an essential lesson.
Abraham's son Isaac had twin sons with his wife, Rebekah. Esau was the firstborn and grew up to become a skillful hunter, but Jacob was a peaceful man who preferred staying home.

More ...
CARLYLE HALL
PEACHTREE COMMUNITY NEWS


It was an exciting Sunday at Peachtree as the members welcomed many visitors to the Peachtree.
Sunday's large sanctuary poinsettia arrangement was presented to glorify God by Fran and Bobby Bunn in loving memory of Jeff Nelson, Hazel Robertson, and all the Peachtree Baptist Church members who have gone to heaven to celebrate the birthday of their Lord and King in His presence.

More ...
FRAN BUNN
SANDY CROSS NEWS


On December 1, Christian Fellowship Church had "Home Life Group" in the evening. About 20 were in attendance and all enjoyed a devotion, potluck supper and Christmas treats.
CFC held the annual Ministers' Christmas Party on December 6. The annual "Kids' Christmas Choir" Christmas Program and Church Christmas Party were held on December 8.

More ...
EMILY SILLS
RED OAK NEWS


The Adult Choir of Red Oak Baptist Church gave its Christmas Cantata on Sunday, December 15 during the morning worship. The choir did a great job under the direction of Dot Griffin. The presentation, "Emmanuel", featured narration by Pastor Chris Fowler and Tammy Fowler and of course Mary, Joseph, and baby Jesus were there portrayed by Megan, Daniel, and Hayden Cole.

More ...
SUZY PEARCE
HELPING OTHERS
Area churches recently partnered with the Willing Workers of Nashville to provide Thanksgiving meals to 42 families. Church's involved included Galatia AME, Mt. Vernon and Union Hill Baptist. Pictured (L-R) is: Belle Arrington, Viola Haggins, Andre Alston, Hattie Giles, Anna Deans, Carlotta Knight, Nancy Stocks, Rev. Chris Edwards, of Galatia AME, and Betty Lowe.
More ...
Get your act together - get that tree up!


You know that friend who fails repeatedly at something and then one day finally gets it right and can't stop talking and bragging about it?
That's me this week.
That's because we got our Christmas tree up on a single digit day in December.

More ...
Mike Brantley
December 21st is a pretty special day in my book


December 21 may not stand out as a significant day to the average person but for me, December 21 is a pretty special day.
It's the day my husband was born and also the day, 31 years later, my middle son, Devin, was born!
I still think back to 2012 and wonder how in the world I was able to manage to birth a child on my husband's birthday! I think that's pretty impressive!

More ...
Amanda Clark
Backward Glances


This photo was originally published in The Nashville Graphic on December 24, 1970. A Barbershop Quartet of Northern Nash High School performed at Tarrytown Mall. Members of the quartet are Ricky Meadows, Luther Barnes, Music Director Wade Jordan and Larry Dickens.

More ...
A PICTORIAL LOOK INTO THE PAST

ANOTHER TOUGH RUN. Southern Nash's Quinton Cooley picks up yardage for the Firebirds during last Saturday's matchup with Charlotte Catholic in the Class 3-A State Football Championship Game in Raleigh.

SO CLOSE FOR SNHS


RALEIGH -- This is how close it came to actually happening.
Heading into the fourth quarter, the Southern Nash Firebirds had a four-point lead and plenty of momentum -- and were just 12 minutes away from their first-ever state football championship.

More ...
GEOFF NEVILLE, Graphic Sportswriter

NASH CENTRAL'S NYLAH WILLIAMS

RO girls run past Central


NASHVILLE -- Red Oak Middle School set the tone early with its defensive pressure and never looked back en route to defeating Nash Central in a key Tri-County Conference girls basketball meeting Monday afternoon at the historic NCMS Gymnasium.
But while the Lady Tigers were in control the entire way, Nash Central Middle still stayed enough within striking distance to make things more interesting.

More ...
GEOFF NEVILLE, Graphic Sportswriter

PAINT JOB. Demondre Haymon (left) scores inside for Red Oak.

Tigers take on Trojans


NASHVILLE -- Red Oak Middle School's size upgrade hasn't been limited to just the paint during the 2019-20 boys basketball campaign to date.
The Tigers are also long and talented on the perimeter -- a trait that was on display during Monday's 50-18 road victory against Tri-County Conference rival Nash Central at the historic NCMS Gymnasium.

More ...
GEOFF NEVILLE, Graphic Sportswriter

QUINTON COOLEY ACCEPTS SNHS OFFENSIVE MVP AWARD AT STATE CHAMPIONSHIP GAME

What A Career!


RALEIGH -- Walking off the field at Carter-Finley Stadium last Saturday night provide a feeling not many Southern Nash High School fans and football players were used to, as the Firebirds suffered just their fifth loss in four seasons at the hands of Charlotte Catholic in the Class-3A State Championship Game.
Superstar running back Quinton Cooley had that feeling of disappointment and dejection alongside teammates Matt Foster and Izaiah Walker-Warren, as well as Head Coach Brian Foster as the group entered the media room following the 23-7 loss.

More ...
CHANCE PUCKETT, Correspondent
NC State Parks to host hiking events


RALEIGH -- North Carolina's New Year's Day tradition of outdoor family adventure, exercise and exploring nature continues in 2020 with First Day Hikes throughout the state parks system.
More than 45 guided hikes are scheduled for New Year's Day, featuring educational programs led by park rangers along the way. All state parks will be open on the holiday.

More ...
Staff Reports
STATE FOOTBALL GRID RESULTS


FRANKLIN COUNTY -- Here is the schedule for this weekend's North Carolina High School Athletic Association State Football Championships:

More ...
Staff Reports
NCWC wins at home


ROCKY MOUNT -- The North Carolina Wesleyan College men's basketball team pulled out an 89-73 matinee win over conference foe Maryville College (TN) on Tuesday afternoon with a big second half. They played in front of 300 excited elementary students on Education Day in Everett Gymnasium.
After trailing 42-37 at halftime on Tuesday, the Battling Bishops came storming back by scoring 52 points in the second half on 59 percent shooting to run past the Scots for their 4th win of the season.

More ...
Staff Reports
BIG PLAY
Southern Nash's Izaiah Walker-Warren (left) came within one yard of a touchdown on this reception despite teammate Quinton Cooley pleading his case. Cooley dove in for a touchdown on the next play.
More ...
DRIBBLE DRIVE
Nash Central Middle School's Nylah Williams (with ball) makes a move toward the basket during Monday afternoon's home basketball meeting with Red Oak in Tri-County Conference action.
More ...
READY OR NOT, HERE THEY COME
Southern Nash's players speed on to the field before last Saturday's meeting with Charlotte Catholic in the Class 3-A State Football Championship Game.
More ...
TAKE YOUR PICK
Southern Nash's Izaiah Walker-Warren, who was voted as the Firebirds' Defensive MVP, returns an interception during the first half of last Saturday's state championship contest against Charlotte Catholic at Carter-Finley Stadium.
More ...
TOUCHDOWN TIME
Members of the Southern Nash High School football team celebrate the Firebirds' touchdown during last Saturday's action in the Class 3-A State Football Championship Game.
More ...
UNITED WE STAND
Members of the Southern Nash High School football team react after a goal-line stand in the first half of last Saturday afternoon's championship game.
More ...