Subscribe/Access
Advertisements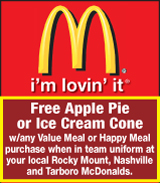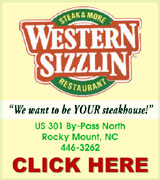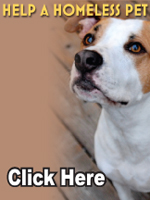 Sections
Member Options
Back

Brenda Brown is officially sworn into office as Nashville's new Mayor.

OATH OF OFFICE


The town council meeting Tuesday night was a historic one for the Town of Nashville, as Nashville's first female mayor was sworn in.
Superior Court Judge Quentin Sumner swore in Brenda Brown at the start of the town council meeting, following brief remarks by outgoing Mayor Donald Street.
Street said he had served a total of 18 years on the board and a lot had been done.

More ...
AMANDA CLARK, GRAPHIC STAFF WRITER

LEONARD

Castalia Mayor resigns due to health


A large crowd was present at the regular monthly meeting of the town board of Castalia to hear current Mayor Ellene Leonard resign her position effective January 1st. She cited health concerns as the primary reason for her retirement.
"This is something that I don't want to do, but I'm going to have to resign as mayor for health reasons. My doctors have said that I need to give up this job.

More ...
JESSICA SMITH, GRAPHIC CORRESPONDENT

Jackson Anderson is all smiles as he prepares for a ride on the train at Red Oak's Christmas Celebration on Saturday. This year's event included the town's first ever Christmas parade.

Red Oak hosts first Christmas parade


The first ever Christmas parade was held this past Saturday in Red Oak.
Though it turned out to be a rainy day, the rain held off during the parade. Despite the rain, Red Oak Town Clerk Tracy Shearin said the second annual "Christmas in Red Oak" was a success.

More ...
AMANDA CLARK, GRAPHIC STAFF WRITER
School board agrees to close schools


The Nash-Rocky Mount Board of Education voted on Monday night to close three elementary schools in the northern part of the county.
Interim Superintendent Dr. Del Burns recommending the action based on information presented in a school closing study as well as input at a public hearing.
Burns recommended closing Cedar Grove Elementary School, Red Oak Elementary School and Swift Creek Elementary School and reassigning the students to a new school which will be constructed.

More ...
AMANDA CLARK, GRAPHIC STAFF WRITER
Senator Horner will not seek re-election
Senator Rick Horner announced that he does not plan to seek re-election in 2020.
Horner has served District 11 for two terms. He was first elected to the Senate in 2016 while living in Wilson. He was re-elected in 2018 for a second term while living in his native town of Bailey.
More ...

Nash County Sheriff Major Miste Strickand, along with Sgt. J.L. Winstead, make an arrest during Operation Harvest on November 20. Nineteen people were arrested during the operation. (Graphic photo by Amanda Clark)
Operation Harvest nets 19 arrests
Nineteen Nash County residents were arrested recently as part of Operation Harvest, a year-long investigation into the use and sale of illegal narcotics.
The Nash County Sheriff's Office conducted the investigation with assistance from the Edgecombe County Sheriff's Office, Rocky Mount Police Department and Nash County Probation and Parole.
More ...

Jason Pridgen is presented the 2019 Nash County Farmer of the Year Award. Pridgen is pictured with his son.

Farm City Breakfast celebrates local farmers


Nash County Cooperative Extension celebrated local farmers last week during the annual Farm City Breakfast.
Three special Agriculture Awards were presented during the event.
The Farmer Agriculture Award was given to Nashville sweet potato farmer Jason Pridgen.

More ...
AMANDA CLARK, GRAPHIC STAFF WRITER
Spring Hope sidewalks placed "on hold"


One Spring Hope Commissioner's term is renewed, and another has been replaced.
Commissioner Brenda Lucas was reelected to serve on the board while former Commissioner Nancy Walker is no longer on the board after the results of the election in November. She was one of the town's Commissioners for eight years.

More ...
KENDRA JONES, GRAPHIC CORRESPONDENT
Nashville's Children's Christmas Parade is Saturday!
Nashville's Chamber of Commerce will host the annual Children's Christmas Parade this Saturday, December 7 at 4 p.m. Children 12 and under are invited to come out and decorate their bikes, wagons, scooters and themselves and parade down Washington Street to the town's Christmas tree, which will then be lit. Santa will then arrive and hear children's Christmas wishes.
More ...
Middlesex woman dies in house fire
A Nash County woman was killed Tuesday morning after her oxygen tank caught fire and exploded.
According to information from the Nash County Sheriff's Office, law enforcement, along with Nash County EMS and local fire departments, responded to a fire call at a residence in the 6600 block of Crowned Court in Zebulon, which is located just outside of Middlesex.
More ...
NASH COUNTY SHERIFF'S OFFICE
An unresponsive subject was reported on 11/24/19 at 222 W Washington Street
A damage to personal property was reported on 11/24/19 at Cooper Road and Wheeless Cabin Road
A felony larceny was reported on 11/24/19 at 3413 Rocky Cross Road
More ...
Red Oak Middle School honor rolls
Nash-Rocky Mount Schools has released its Honor Roll lists for the first semester of the 2019-2020 school year.
The following students at Red Oak Middle School made the A or A/B Honor Roll.
More ...
Don't take someone else's salvation for granted


Everyone may looked saved in your church, but the Bible says it ain't so. That's what the Parable of the Wheat and the Tares is all about.
In fact, Jesus had no sooner told the parable when his disciples asked him to explain what He meant. "The one who sowed the good seed," He told them, "is the Son of Man. The field is the world, and the good seed stands for the sons of the kingdom.

More ...
MIKE RUFFIN
Intersections: God and Life


A Godly life is one that is no longer seeking satisfaction through a sinful lifestyle but is now surrendered to God and His will.
The Seven Habits of a Godly Life
1. A Life of Prayer. We see this modeled by Jesus.

More ...
CARLYLE HALL
Word for the Week


The countdown to Christmas has begun! Whether you're counting down the days using a traditional Advent calendar--or through the Hallmark Channel--December is already in full swing. (And chances are good, so is your schedule.)
Slowing down isn't easy, especially during the holiday season.

More ...
NICHOLE HUFF
SANDY CROSS NEWS


On Saturday night 11/23, Young At Heart had their monthly meeting at Kingdom International Church with approximately 25 in attendance. Rev. Loraine Thorne opened with announcements and prayer. There was a buffet supper of BBQ chicken, red hots, ham, vegetables, rolls, cake and pie.
Sunday morning 11/24 at KIC, youth pastor Steve Massey along with Tim Sills opened the service with announcements, prayer and offering.

More ...
EMILY SILLS
PEACHTREE COMMUNITY NEWS


It was an exciting Sunday at Peachtree and a very busy November.
The sanctuary flower arrangement Sunday was presented to glorify God by Kathy and Aubrey Farmer in honor of Christ's birth.

More ...
FRAN BUNN
RED OAK NEWS


The Town of Red Oak had their 2nd Annual Christmas Festival and Parade on Saturday, November 30. Festivities included the vendor fair, food, live music, rides, tree lighting, and Santa! By all accounts everyone had a great time and really enjoyed the 1st annual Christmas Parade!
The Christmas Post Office opened for business on Sunday, December 1 at Red Oak Baptist Church.

More ...
SUZY PEARCE

Nashville Mayor Brenda Brown and Nashville Town Manager Randy Lansing present outgoing Mayor Donald Street with a proclamation.
Proclamations
Nashville Mayor Brenda Brown and Nashville Town Manager Randy Lansing present outgoing Mayor Donald Street with a proclamation.
More ...
Sworn in
Nashville Town Council member Louise Hinton returns to her seat and is sworn in by Judge Quentin Sumner.
More ...
Thanks Coopers Ruritan Club for the recognition


This is a bit of an awkward column for me to write but here goes!
Last month, just before Thanksgiving, I was covering an event. I cover events a lot, obviously, and this was an event I cover every year.
The event was to recognize volunteers who make the Coopers Ruritan Club a success. As part of the event, there's a few special awards given out.

More ...
Amanda Clark
Backward Glances


ASSISTANT CLERKS AND DEPUTY CLERKS -- This photo originally pubished in The Nashville Graphic on December 10, 1970. Assistant Clerks and Deputy Clerks were sworn in by Judge Phil Carlton.

More ...
A PICTORIAL LOOK INTO THE PAST

SOUTHERN NASH STANDOUT QUINTON COOLEY

SN Prepares For Regional Final


STANHOPE -- One of the most beautiful aspects of sports is the opportunity for redemption when it presents itself.
Redemption will be dual-faceted this Friday when Southern Nash hosts long-time foe Eastern Alamance in the East Regional Final of the Class 3-A State Football Playoffs.

More ...
GEOFF NEVILLE, Graphic Sportswriter

SOUTHERN NASH'S CAMREN SMALL

THE SEASON STARTS


RED OAK -- For the past decade or so, a true sign that wrestling season has arrived is the I-95 Duals Tournament, which is held just before Thanksgiving at Northern Nash High School.
The prestigious event continued last Tuesday as several schools from the area and beyond took part in a dual-match format at the NNHS Gymnasium.

More ...
GEOFF NEVILLE, Graphic Sportswriter

NASH CENTRAL VETERAN ZHTERRICA CHERRY

IN THE CLUTCH


BUNN -- There's something about the too-infrequent Nash Central-Bunn girls basketball rivalry that makes fans thirsty for a little more.
The schools used to play every year, but then took a few seasons off from that contract -- though they did meet in a memorable playoff game in 2018, with Nash Central earning a narrow road victory in a to-the-wire thriller.

More ...
GEOFF NEVILLE, Graphic Sportswriter
Tourney brackets released


NASH COUNTY -- After one year at the Rocky Mount Event Center, the annual Nash County Christmas Basketball Tournament will be returning to school sites later this month.
The tourney is scheduled for December 19-21, and games will be held at Nash Central and Northern Nash High Schools.

More ...
Staff Reports
Northern a road winner


ROCKY MOUNT -- With both schools rounding out the fall sports season during the prior week, county rivals Nash Central and Northern Nash turned their attention to the hardwood last Tuesday night for each school's first basketball game of the 2019-2020 season before letting out for Thanksgiving break.
In front of a near-capacity crowd, it was Northern Nash that swept the Bulldogs, picking up four wins on both the JV and Varsity levels.

More ...
CHANCE PUCKETT, Correspondent
NC On Right Track


BUNN -- Like any good boys basketball coach, Nash Central's Renny Taylor knows how to strategize toward the strengths and weaknesses of his team during a given season.
Which brings us to the 2019-20 campaign as Nash Central doesn't have the star power of some other clubs in the always-competitive Eastern Plains Conference.

More ...
GEOFF NEVILLE, Graphic Sportswriter
Central claims conference crown


ROCKY MOUNT -- Varsity football success often has its roots on the junior varsity level, where athletes can experience a career foundation while building toward the future.
Nash Central High School hopes this year's JV excellence will translate into varsity victories down the road as the Junior Bulldogs capped off a strong campaign by winning the Eastern Plains Conference championship.

More ...
GEOFF NEVILLE, Graphic Sportswriter