Subscribe/Access
Advertisements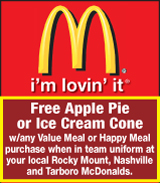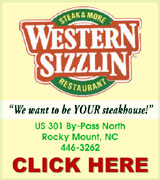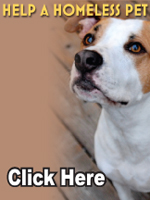 Sections
Member Options
Back
Students get hands-on lesson at Heritage Days


Local fourth graders had a chance to experience how life on the farm was many years ago.
Nash County Cooperative Extension hosted its annual Heritage Days event at the Farmer's Market over three days last week.
The event has been held for over 20 years now for area fourth graders.

More ...
AMANDA CLARK, GRAPHIC STAFF WRITER
NPD seeks leads on homicide


Nashville Police are reaching out to the community to help solve a recent homicide.
Marquis Perry, 27, of 1847 First Street, Nashville, was reportedly shot and killed at his Oak Tree Apartment home during an armed robbery, said Nashville Police Chief Anthony Puckett.

More ...
AMANDA CLARK, GRAPHIC STAFF WRITER
RECREATION MERGER


Opinions from the public were mixed on a proposal for Nash County Recreation and Senior Services to take over athletics for the Town of Nashville.
The Town of Nashville Parks, Recreation and Cultural Resources Advisory Board hosted a public hearing last Wednesday evening to get opinions from the public on the proposal, which would allow Nash County to handle athletics for the town while allowing the town to focus on other recreational opportunities.

More ...
AMANDA CLARK, GRAPHIC STAFF WRITER
Ms. "Nan" celebrates her 104th birthday!


Nan Strickland is celebrating her 104th birthday this week.
Strickland turned 104 on Thursday, November 21.
A Nashville resident for most of her life, Strickland was born in the Beulah community on November 21, 1915.

More ...
AMANDA CLARK, GRAPHIC STAFF WRITER
Nash County mulls tethering ordinance


Nash County may soon restrict the number of dogs that can be tethered.
Commissioners heard a proposal on Monday that would require a revision to the county's animal control ordinance.
Bill Hill, Human Services Director, presented the revisions to commissioners and said the addition of tethering to the ordinances came as a result of complaints from citizens.

More ...
AMANDA CLARK, GRAPHIC STAFF WRITER
Former planner speaks against closing schools


Only one citizen spoke during a public hearing last week on the potential closing of three elementary schools.
The Nash-Rocky Mount Public School System was awarded a Needs-Based Public School Capital Fund Grant last year in the amount of $10 million to assist in the construction of a new elementary school in the northern end of the county. Nash County plans to match the $10 million grant.

More ...
AMANDA CLARK, GRAPHIC STAFF WRITER
Nash County honors long-time EMS staff members


Nash County Commissioners recognized two EMS employees who first began their service to the county in 1969.
Paramedics Cleveland Hunt and Ricky Turner were both recognized for their 50 years of service last Monday at the regular meeting of the Nash County Board of Commissioners.

More ...
AMANDA CLARK, GRAPHIC STAFF WRITER
Blue Star Memorial Marker is rededicated


Members of the Rocky Mount Garden Club, along with the NC Department of Transportation and area veterans, gathered on a cold, drizzly Friday morning to celebrate the new home of a Blue Star Memorial Marker.
The marker was unveiled and rededicated on Friday, November 15 at the rest area off of I-95 in Nash County.

More ...
AMANDA CLARK, GRAPHIC STAFF WRITER
Momeyer nixes bird sanctuary


Momeyer's Board of Commissioners have decided against making the town a bird sanctuary.
Commissioners decided at their regular meeting on Monday not to move forward the idea of declaring the town a bird sanctuary after getting additional information over the past month.

More ...
AMANDA CLARK, GRAPHIC STAFF WRITER
Agriculture Center offices re-open


The Nash County Agriculture Center hosted an open house on Tuesday afternoon to celebrate its re-opening with the community.
High humidity levels forced staff of the Nash County Cooperative Extension, the Farm Service Agency and Nash County Soil and Water to be relocated to the Nash County Administration Building for almost a year while renovations were completed.

More ...
AMANDA CLARK, GRAPHIC STAFF WRITER
Nash County DOT crews prepare for winter season


The North Carolina Department of Transportation is getting ready for winter.
Recently, maintenance crews at Nash County spent a day testing equipment used in winter weather to ensure it worked properly.
Crews spent the day, cleaning, repairing and testing the equipment used to spread salt and brine and plow snow.

More ...
AMANDA CLARK, GRAPHIC STAFF WRITER
NASH COUNTY SHERIFF'S OFFICE
An arson and damage to personal property was reported on 11/10/19 at 2744 Lonesome Pine Road
A breaking and entering was reported on 11/10/19 at 4838 Raymond Road
An injury to personal property was reported on 11/11/19 at 7491 Jessica Way
More ...
WWII soldier's medals returned to his sister
A North Carolina Congressman helped track down and return medals belonging to an Army private who was killed in Germany during World War II.
Pfc. Raymond L. Vick was 19 when he was killed on March 26, 1945. He served with the 89th infantry division.
Vick mailed his final letter to his Nash County family that same day, before he was killed.
More ...
Locals earn degrees from Western Governors University
Nash County residents are among those earning degrees from Western Governors University recently.
The online, nonprofit university held its 71st (Cincinnati, Ohio); 72nd (Anaheim, California); 73rd (Salt Lake City, UT); and 74th (Seattle, Washington) commencement ceremonies in the spring and summer of this year to celebrate the recent graduation of more than 10,000 students from across the country.
More ...
Nash County Animal Friends' Notebook


As Thanksgiving approaches, I think back to our beginnings, how far we came and how grateful we are for all the help that the County Administration and Shelter Staff have given us. Nash County Animal Friends (NCAF) was formed in Aug 2010 when I discovered (as reported by the Graphic) that 222 pets were killed each month. We have came a long ways and our save rate actually increased to a high one year of 1,000 animals over the previous non-advocate year.

More ...
CAROL VIERELA, NASH COUNTY ANIMAL FRIENDS
Biblical parable speaks to lazy Christians


"And throw that worthless servant outside, into the darkness, where there will be weeping and gnashing of teeth." (Matthew 25:30)
I read that verse the other day and thought about a commercial I recently saw on television. Three men are seated in a waiting room, each with a bushel basket, flooded with ears of corn, waiting to see the cornflake inspector.

More ...
MIKE RUFFIN
Luke's Word for the Week


The 10 Commandments (Words) are not mere guidelines for what to do and what not to do, they are much more. The 10 Words, as seen in Exodus and Deuteronomy, are given so that a freed people can learn how to live as free people.The 10 Words channel us (us, still today) into a pattern for life together, that we might enjoy being God's people in God's land.

More ...
LUKE WHITEHEAD
RED OAK NEWS


Audrey, Suzy, and Dorothy Pearce attended the Baptist Women's World Day of Prayer on recently. The event was held at the North Roanoke Baptist Association Center in Dortches and was organized by Sue Smith with the assistance of several ladies from the North Roanoke Baptist Association. Information was presented in a TV show format and included prayer for women around the world. Refreshments and a time of fellowship followed the program.

More ...
SUZY PEARCE
PEACHTREE COMMUNITY NEWS


It was so windy and cold Sunday at Peachtree Baptist Church as the active members welcomed all the visitors. When the weather is bad like it was, it makes it hard for ours and other churches' older members to be able to attend Sunday School and Worship. They are missed. Everyone please check on your members to make sure they are well.

More ...
FRAN BUNN
SANDY CROSS NEWS


Tuesday night 11/12 at Christian Fellowship Church, the Ladies Fellowship had their Prayer Dinner at the church with around 20 ladies in attendance.
Wednesday night 11/13 at CFC, Pastor Daniel Parker continued the "Driven" series with the message "The Waiting To See Season".
On Sunday 11/17 at CFC, Pastor Daniel Parker gave another segment in the "Driven" series entitled "When Life Demands You To Make A Choice".

More ...
EMILY SILLS
FARM SERVICE AGENCY NEWS


The U.S. Department of Agriculture (USDA) will began mailing ballots on November 4 to eligible farmers and ranchers across the country for the Farm Service Agency (FSA) county committee elections.
"Our county committee members play a key role in our efforts to provide assistance to producers," said FSA Administrator Richard Fordyce.

More ...
Sharon Taylor, Nash County Fsa Executive Director
Don't write the obit for local news just yet


At the State Fair last month, I signed up for a subscription to the daily newspaper I grew up on.
Unfortunately, there isn't much to read in it anymore.
I remember coming home from school and reading the paper and drinking a soft drink before doing chores and homework. I particularly enjoyed the columns.
They're all gone.

More ...
Mike Brantley
NCDOT shares updates on local projects


A robust transportation system is critical to our everyday lives and the future economic vitality of the region. Having a transportation network that safely moves good and people is the first priority of the Department of Transportation.
Over the past 11 months, the NCDOT has been working hard to balance responding to natural disasters and litigation costs with current operational needs and building the new or expanded infrastructure we need.

More ...
GUS TULLOSS, N.C. BOARD OF TRANSPORTATION
Backward Glances


This photo originally published in The Nashville Graphic on December 24, 1970. During a Christmas party for the Nashville Girl Scouts, the American Legion Post presented the troop an American Flag and Coburn Industries presented a troop flag. The American Flag was presented by Walter Carpenter (left) commander of the post. The troop flag was presented by R.A. McGilvary (right), president of Coburn Industries.

More ...
A PICTORIAL LOOK INTO THE PAST

TACKLE TIME. Northern Nash linebacker Michael Bunn (right) pursues Vance County's Phadol Jordan during last Thursday's state playoff football game at Death Valley.

Knights Advance Past Vance


RED OAK -- While an unexpected move to Thursday night might have shrunk the crowd at Northern Nash last week, there was a palpable buzz around Death Valley prior to and after kickoff.
For the first time since 2010, Northern Nash was hosting a football playoff game, and for the first time since 2010, the Fighting Knights advanced to the Class 3-A State Playoff's second round by defeating Vance County High School 54-30 in a high-scoring gridiron showdown.

More ...
CHANCE PUCKETT, Correspondent

PICK PLAY. Southern Nash High School defensive back Izaiah Walker-Warren comes up with a pickoff for the Firebirds during last Thursday night's home football playoff triumph against Fayetteville E.E. Smith.

LIVE UP TO BILLING


STANHOPE -- E.E. Smith entered the Class 3-A State Playoffs as an unusual No. 16 seed as the Bulldogs had dropped several close games during the regular season -- which resulted in their lower seeding.
E.E. Smith's talent level was something the Southern Nash coaching staff picked up on quickly while studying film before the squads' first-round matchup last Thursday in the Class 3-A State Football Playoffs.

More ...
Staff Reports

NASH CENTRAL'S MALLORY ROUGHTON

FUTURE BOBCAT


ROCKY MOUNT -- Mallory Roughton was an instant star for the Nash Central High School girls soccer team when she arrived on campus four years ago -- and nothing has changed since then.
When she caps off her NCHS career this coming spring, Roughton will undoubtedly be remembered as one of the top girls soccer players the school has ever produced.

More ...
GEOFF NEVILLE, Graphic Sportswriter
Trojans' schedule released


NASHVILLE -- Nash Central Middle School will begin its 2019-20 boys and girls basketball seasons on December 5 with a home meeting versus long-time rival Parker Middle.
Jesse Wade (boys) and Lauren Wells (girls) will serve as the head coaches for the Trojans.

More ...
Staff Reports
NCWC ends grid season


ROCKY MOUNT -- The North Carolina Wesleyan College football team shut out conference foe Maryville College (TN) 23-0 on Senior Day last Saturday.
The game was played at the Bishops' on-campus home at the Vernon T. Bradley Complex and the win clinched a winning record for the season.
The Bishops also remained undefeated at the Bradley Complex at 2-0.

More ...
Staff Reports

SOUTHERN NASH'S A.J. JONES

AJ Is On His Way


STANHOPE -- Given his family pedigree, A.J. Jones was meant to be a baseball player -- and he hasn't disappointed.
Jones, a senior at Southern Nash, is the son of Andy Jones, who starred at SNHS before embarking on a Hall of Fame diamond career at North Carolina Wesleyan College.

More ...
GEOFF NEVILLE, Graphic Sportswriter

SOUTHERN NASH'S LYNDSEY TURNER

Nash Stars Saluted


NASH COUNTY -- Two standouts from Southern Nash and one from Northern Nash have earned top spots on the 2019 All-Big East Conference Volleyball Team.
Southern Nash, which enjoyed another strong season under veteran head coach Melanie Hicks, was represented on the squad by senior hitters Lyndsey Turner and Carrigan Ewers.

More ...
GEOFF NEVILLE, Graphic Sportswriter
Bishops fall at Guilford Tourney


GREENSBORO -- Homestanding Guilford College limited the North Carolina Wesleyan College men's basketball team with its defense, holding the Bishops to just 50 total shot attempts and 50 points in defeating the Bishops 67-50 on Sunday evening in Greensboro at the Guilford College Classic.
Guilford (3-1) led 31-25 at halftime as each team shot 40 percent in the first half. The difference came on free throws as GC was 83 percent from the stripe whereas the Bishops were just 50 percent.

More ...
Staff Reports
CAN'T BE STOPPED
Several E. E. Smith defenders try to tackle Southern Nash quarterback Matt Foster during last Thursday night's playoff football game in Stanhope.
More ...