Subscribe/Access
Advertisements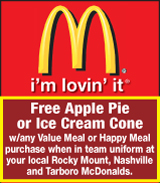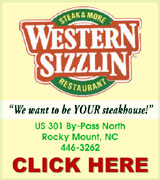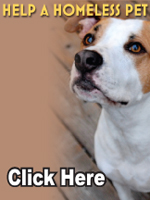 Sections
Member Options
Back
NRMS finances reported to be "good"


The financial situation of the Nash-Rocky Mount School System isn't as dire as board members once thought.
The school system's fund balance is the highest it's been in five years, the school system's accountant reported last Monday night.
During a presentation of the school system's comprehensive annual financial report, Dale Smith, of Anderson Smith and Wike, said while there were some internal control errors over financial reporting, the school system is actually in good financial shape.

More ...
AMANDA CLARK, GRAPHIC STAFF WRITER
Seven area schools on low performing list


The State Board of Education recently released a list of 69 schools that qualify for inclusion in the state's Innovative School District.
The Nash-Rocky Mount School System has seven schools on that list.
The North Carolina Innovative School District (ISD) was created in 2016 and established as the 116th school district in the state.

More ...
AMANDA CLARK, GRAPHIC STAFF WRITER

Rachel Joyner speaks during an induction banquet last week.

Twin Counties honor 2019 Hall of Fame inductees


The Twin County Hall of Fame inducted 10 new members last Thursday evening.
The 16th annual Induction Banquet was held at the Rocky Mount Event Center.
The Class of 2019 included Marilynn Barner Anselmi, Paul H. Peel, Jr., Jessie Mae Jones, Rachel Matthews Joyner, Julius Peppers, Frank Parker Philips, III and Peter F. Varney. Those inducted posthumously included Lynell Bynum, Robert Henry Ricks and Vernon Franklin Sechrist.

More ...
AMANDA CLARK, GRAPHIC STAFF WRITER
Nash County okays retail for Red Oak property


A Raleigh man is hoping to open a sporting goods store just outside of Red Oak.
Paul C. Engram III, requested approval from Nash County Commissioners last Monday to add sporting goods store and bicycle shops to the unified development ordinance as a permitted retail land use in the Rural Commercial Zoning District.

More ...
AMANDA CLARK, GRAPHIC STAFF WRITER

Sgt Major Leo Nieves does the POW/MIA tribute on Monday during the Veterans Day Ceremony at the Veterans Memorial at Jack Laughery Park.

Annual ceremony celebrates local veterans


Veterans were honored on Monday, November 11 at an annual service in Rocky Mount.
The Joint Veterans Committee (JVC) of Nash and Edgecombe Counties hosted the annual Veterans Day event at the Rocky Mount Veterans Memorial at Jack Laughery Park.

More ...
AMANDA CLARK, GRAPHIC STAFF WRITER
Oldest African-American female WWII Veteran celebrates 99th birthday
Arleatha Silver Helton, America's oldest living African-American woman to serve in World War II, will turn 99 on Tuesday, November 5. A celebration was held in her honor on Saturday, November 9 at Word Tabernacle in Rocky Mount.
Helton enlisted in the United States Army in October, 1944 after graduating high school in Nash County.
More ...

Edgecombe County Sheriff Clee Atkinson, Jr. speaks during the annual Community and Rural Development Council banquet Saturday.

Annual banquet celebrates community accomplishments


"The greatness of a community is most accurately measured by the compassionate actions of its members."
Coretta Scott King's quote served as the premise for the annual banquet of local communities on Saturday.
The six communities make up the Community and Rural Development Council of Nash County and meet each year to celebrate their accomplishments.

More ...
AMANDA CLARK, GRAPHIC STAFF WRITER
Spring Hope's sidewalk project moves forward


Funds from a sidewalk project that have previously been given the greenlight should now be released after the Spring Hope Board of Commissioners approved a corresponding budget ordinance.
Town Manager Jae Kim said without approval of the budget ordinance, the NC Department of Transportation would not release funds it is going to provide for the Congestion Mitigation and Air Quality Improvement Program, or CMAQ.

More ...
KENDRA JONES, GRAPHIC CORRESPONDENT
Red Oak board okays annual 5K sponsorship


Red Oak's town board voted unanimously Monday night approving its continued sponsorship of the Red Oak Bears 5K in Memory of Lucy McKeel. The town will once again be a presenting sponsor of the event contributing $1,500.
Rev. David Joyner of Red Oak United Methodist Church was present at the meeting to formally request the town's support.

More ...
JESSICA SMITH, GRAPHIC CORRESPONDENT
Garden club hears the buzz on beekeeping
Things were all abuzz at the Rocky Mount Garden Club meeting held in October. Dave Bradley, with Sapony Creek Apiaries, led the ladies through a program on bees, pollination, and the honey making process.
Bradley began by telling the group how his love for bees started while observing them when hunting. Originally, he desired to become a Pollinator. He realized quickly the work this required and began to concentrate in other areas.
More ...
NASHVILLE POLICE REPORTS
INCIDENTS
A damage to property (vandalism) was reported on 11/5/19 at 134 Wheeless Circle
A breaking and entering a residential was reported on 11/6/19 at 1101 Brake Street
A resist, obstruct or delay was reported on 11/7/19 at 101 Embassy Drive
More ...
NASH COUNTY SHERIFF'S OFFICE
A misdemeanor larceny was reported on 11/3/19 at 5250 E NC 97
A misdemeanor larceny was reported on 11/3/19 at 4682 Joe Ellen Road
A larcey of a firearm was reported on 11/3/19 at 1452 Old Franklin Road
More ...
Jenkins graduates from officers course
The Jail Administrator for the Nash County Sheriff's Office recently graduated from an administrative officers course.
Captain Brandon Jenkins completed the 13-week 142nd Administrative Officers Course at Southern Police Institute at the University of Louisville on November 7.
Southern Police Institute is an advanced educational and training institute whose mission is to enhance the professional development of law enforcement practitioners.
More ...
Ten cadets complete BLET Academy at ECC
Edgecombe Community College graduated ten cadets from its Seventh Basic Law Enforcement Training Academy on October 29.
The graduation ceremony featured comments by Aaron McRoy, platoon leader.
ECC's BLET Academy prepares students for entry-level employment as a law enforcement officer with state, county, or municipal governments.
More ...
Nash County Animal Friends' Notebook


Thanksgiving is coming, a time that Nash County Animal Friends of NC (NCAF) wish to give THANKS to all the people that help save the homeless pets of Nash County NC.
~ THANKS to the Shelter staff and administration that work with us.

More ...
CAROL VIERELA, NASH COUNTY ANIMAL FRIENDS
Nash UNC hosts Nurse Scholars Signing Day
Nash UNC Health Care hosted its third annual Nurse Scholars Signing Day event on Monday, signing seven aspiring nursing students currently enrolled at Nash and Edgecombe Community Colleges.
The Signing Day event includes a ceremony where selected nursing students officially sign on with Nash UNC's Nurse Scholars Program.
More ...
NCWC students receive Rotary Club scholarships
Twelve North Carolina Wesleyan College students recently became recipients of scholarships from The Rotary Club of Rocky Mount. These scholarships were made possible by proceeds raised during the Tackle the Tar 5K Obstacle Course Race, held back in May.
This September, The Rotary Club of Rocky Mount presented North Carolina Wesleyan College, with a check for $27,000 from this year's Tackle the Tar.
More ...
RM Kiwanis Club names scholarship recipient
A North Carolina Wesleyan College senior, Jessica Wall, was recently awarded a scholarship from the Rocky Mount Kiwanis Club in memory of Mrs. Betsy Strandberg.
Wall, a native of Whitakers, attended high school at Northern Nash. She is currently majoring in Psychology with plans to graduate this spring.
More ...

American Heritage Girls Troop NC-0834 at Ripley's Aquarium Myrtle Beach.
American Heritage Girls Troop sleeps with sharks
American Heritage Girls Troop NC-0834 enjoyed sleeping with the sharks at Ripley's Aquarium in Myrtle Beach this month. They drifted off to sleep in the aquarium's Dangerous Reef Tunnel while sharks swam in the tanks above and around them. The girls also embarked on a scavenger hunt around the aquarium as they explored the various exhibits.
More ...
God heals when doctors can't


"Hearing this, Jesus said to Jairus, 'Don't be afraid; just believe, and she will be healed." (Luke 8:50)
Jesus gave us the real key to healing: "Just believe."
The problem is there are a lot of Christians who don't believe that God heals anymore. I used to be one of them, but God has brought too many accounts of healing my way for me to continue to doubt his healing power.

More ...
MIKE RUFFIN
Luke's Word for the Week


Life has seasons, some good, some bad. We look back at certain points of our existence and think, "wow, those were the best days!" Then there are some we think back, "Thank God that is over." Curious how our lives can be so up and down, yet our God is unchanging, faithfully faithful and abundantly present, regardless of the circumstances.

More ...
LUKE WHITEHEAD
Intersections: God and Life


The following article comes from an excerpt from an article in a Faithlife magazine to which I subscribe. Though they are not my words, they speak to me and I pray they might benefit my readers, especially those who preach and teach.
"During my own desperate search for rest I felt as though the Lord asked me a direct and sobering question: "If I were to take away your ministry platform, would you still love and worship me with the same passion that you have right now?"

More ...
CARLYLE HALL
RED OAK NEWS


Coming soon! The Red Oak Bears 5K will be on Saturday, November 30! Event will begin at 11:00 am at Red Oak United Methodist Church and continue through the local neighborhoods. Register online at Eventbrite.com. Event is sponsored by the Town of Red Oak and Red Oak United Methodist Church. All proceeds go to the summer literacy camp.

More ...
SUZY PEARCE
PEACHTREE COMMUNITY NEWS


It was a beautiful, cold Sunday at Peachtree Baptist Church as the active members welcomed all the visitors.
The sanctuary flower arrangement Sunday was presented to glorify God by Joan and Ray Eason in celebration of their wedding anniversary.

More ...
FRAN BUNN
SANDY CROSS NEWS


VAUGHAN'S
CHAPEL CHURCH
Sunday 11/9 was Pastor Appreciation Day for Pastors Reuben and Marie Batchelor. Rev. Jerry Braziel brought the morning message and the service was followed by a covered-dish lunch.

More ...
EMILY SILLS
HALL OF FAME 2019, pics 1


Hall of Fame recipient Paul H. Peele Jr., along with Twin County Community Pride President Dave Iery and AJ Lytton, of the Nash Central High NJROTC.

More ...
Contributed photo by Garry Hodges
HALL OF FAME 2019, pics 2
Pictured (L-R) is: Frankie and Bert Daniels with Ashlin Gravely. The three helped present for Hall of Fame Inductee Robert Henry Ricks, who was inducted posthumously.
More ...
Veterans Day Ceremony
Judson Rosser salutes during the National Anthem on Monday at the Veterans Day Ceremony. Rosser, 95, was recognized as one of a handful of World War II veterans in attendance.
More ...
Train travelin'- more than a romantic notion


The poet Dierks Bentley said of riding the train:
"It carries my mind away to another place in time/When train travelin' across the land was the only way to fly/Am I a fool to think it glamorous ... I hear you train, are you travelin' my way/Won't you let me ride your rails right back to yesterday."

More ...
Mike Brantley
We're missing our four-legged family member


They say all dogs go to Heaven.
I sure hope that's true.
If anyone deserves their angel wings, it's my Abigail.
Abigal, or Abby as we called her, passed away two weeks ago, on Friday, November 1. She was 14 years old.

More ...
Amanda Clark
LETTER TO THE EDITOR:
Dear Editor: The American Legion has decided to let 'em all join, apparently.
All veterans, that is.
It's a numbers thing that's going on here.
More ...
Backward Glances


This photo originally published in The Nashville Graphic on April 10, 1969. These ladies of the Snow Hill Community Center were engaged in a home improvement project. Part of the project was to refinish and upholster pulpit furniture of the Bunn Chapel Baptist Church in Nashville.

More ...
A PICTORIAL LOOK INTO THE PAST

NORTHERN NASH QUARTERBACK KAMERON JOHNSON

IT'S PLAYOFF TIME!


NASH COUNTY -- Each of Nash County's four high school football teams will be in action this Friday night -- with the possibility they could be meeting down the road.
In the Class 3-A bracket, Southern Nash, following an undefeated regular season, has earned the top seed and will host Fayetteville E.E. Smith at 7 p.m. at historic Firebird Stadium on the SNHS campus.

More ...
GEOFF NEVILLE, Graphic Sportswriter
SOCCER STARS


ROCKY MOUNT -- Three Nash Central High School standouts have earned recognition on the 2019 All-Eastern Plains Conference Boys Soccer Team.
Representing the Bulldogs on the prestigious squad were seniors Noah Tharrington and Noah Shelton and sophomore Matthew Walston.
North Johnston, the regular season EPC Champion, featured seven players on the list, including Player of the Year Ty Narron.

More ...
GEOFF NEVILLE, Graphic Sportswriter
Red Oak schedule finalized


RED OAK -- The always-successful Red Oak Middle School boys and girls basketball teams will kick off their respective seasons on December 5 with a home doubleheader versus Edwards Middle at the ROMS Gymnasium.
Girls games start at 4 p.m. and will be followed by the boys events.

More ...
Staff Reports
NCWC wins on the road


MONTGOMERY, ALA. -- The North Carolina Wesleyan College football team used a strong defensive effort to upend conference leader Huntingdon College (Ala.) 23-7 on the road last Saturday afternoon.
Senior TE Ben Dorfman and junior RB Jeff Black led the Bishop offense with scores while Senior LB Antonio Johnson sealed the game with a 96-yard interception return touchdown late in the fourth.

More ...
Staff Reports
Northern Nash falls to Rocky Mount


RED OAK -- Northern Nash and Rocky Mount High Schools annually take part in one of the biggest rivalries in eastern North Carolina on the gridiron, but since 2012, it has been nothing but wins for the Gryphons.
Last Friday was no different, when in front of a capacity-Senior Night crowd at Northern Nash's "Death Valley", Rocky Mount spoiled the evening's festivities by knocking off the Knights 37-15.

More ...
CHANCE PUCKETT, Correspondent
READY TO GO
Jaquan Lynch and the Rocky Mount Gryphons will be in action this Friday night at home versus Southern Lee in the state football playoffs.
More ...