Subscribe/Access
Advertisements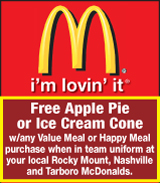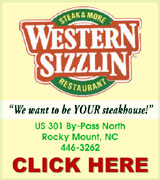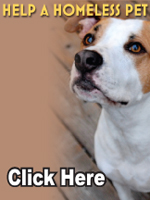 Sections
Member Options
Back

BROWN

Brown wins mayoral election


Nashville residents elected the town's first female mayor on Tuesday night.
Brenda Brown defeated incumbent Mayor Donald Street, becoming the first female mayor to be elected in Nashville.
Brown received 582, or 60.94 percent, of the votes. Street received 372, or 38.95 percent, of the votes.
Brown said she was surprised, yet thankful, to have won the race.

More ...
AMANDA CLARK, GRAPHIC STAFF WRITER
Nashville to consider recreation merger


The Town of Nashville is seeking input into whether the town and county's recreation departments should join forces to offer athletics for the town.
The Nashville Parks, Recreation and Cultural Resources Advisory Board will hold a public hearing on Wednesday, November 13 at 7 p.m. to hear comments on the proposal.

More ...
AMANDA CLARK, GRAPHIC STAFF WRITER
Bailey man charged with shooting father
A Bailey man was charged with shooting his father during an argument on Tuesday morning.
The Nash County Sheriff's Office received a 9-1-1 call from 4179 Stoney Hill Church Road in Bailey in reference to a subject being shot.
Members of the Sheriff's Office, along with Bailey Police Department, arrived at the Stoney Hill Church Road address to find a subject lying on the ground in the backyard of the residence. The victim was responsive and reportedly had been shot in the chest.
More ...

This is a photo of the early 1900s vessel when it was in use. (Contributed photo)

Nashville man and son discover 100 year-old ship in Nash County


A Nashville man and his son made an interesting discovery recently, when they dug up an old ship from over 100 years ago.
Tim and Ross Fisher own around 14 acres of land that is known to be part of the Portis Gold Mine in Nash County. Tim Fisher said they purchased the land so they could search for gold and other treasures.

More ...
AMANDA CLARK, GRAPHIC STAFF WRITER
Castalia officially hires new town clerk


The town of Castalia has a new town clerk, Marlita Thompson. The announcement was made at the regular monthly meeting. The town clerk position has been vacant since last November, when the previous clerk retired.
During the meeting, the board voted for two budget amendments.

More ...
JESSICA SMITH, GRAPHIC CORRESPONDENT
Group helps raise awareness for visually impaired


Nashville Mayor Donald Street experienced life without sight for just a few moments last week.
Street volunteered to walk up and down the sidewalk of Downtown Nashville blindfolded to get a brief taste of what life as a blind person was like. Street used only a cane to help him see as he carefully made his way up the sidewalk in front of the Nash County Courthouse last Wednesday.

More ...
AMANDA CLARK, GRAPHIC STAFF WRITER
HOUSE FIRE
Nash County Firefighters were able to save a house on Sandy Cross Road in the Coopers Community Sunday. Fire stations from Coopers, Nashville and West Mount, along with Nash County EMS, were dispatched to 1835 Sandy Cross Road in reference to a house fire. Firefighters had the fire out in 15 minutes, saving the home, though the home did receive smoke damage.
More ...
NASHVILLE POLICE REPORTS
INCIDENTS
A sell or deliver a schedule 2 narcotic and maintaining a dwelling for the sale of a narcotic was reported on 10/28/19 at 110 W Elm Street
A larceny was reported on 10/29/19 at 1205 Eastern Avenue
An obtaining money/property by false pretense was reported on 10/29/19 at 120 W Washington Street
More ...
NASH COUNTY SHERIFF'S OFFICE
An assault on a female was reported on 10/27/19 at 9296 Pace Road
A misdemeanor larceny was reported on 10/27/19 at 1765 Red Oak Road
A larceny of a firearm was reported on 10/28/19 at 2541 Barnes Hill Church Road
More ...
Sin is who we are, not what we do!


"Assuredly, I say to you, unless you are converted and become as little children, you will by no means enter the kingdom of heaven." (Matthew 18:3)
The story is told about a young child who prayed to ask Jesus to come and live in his heart during Sunday School. When he saw his mother, he proudly told her, "Mama, I asked Jesus to come and live in my heart today and take my skin away."

More ...
MIKE RUFFIN
Intersections: God and Life


The 15th chapter of Luke contains three separate stories--a man with 100 sheep who lost one, a woman who lost a coin, and a father who lost his youngest son. In each case, when the sheep, coin, and son were found, there was great rejoicing.
But in the story of the Prodigal Son (Luke 15:25-32), the older son was not rejoicing. He was just like the scribes and Pharisees who considered themselves righteous.

More ...
CARLYLE HALL
RED OAK NEWS


Red Oak United Methodist Church provided children with a great safe way to participate in Halloween fun on Thursday, October 31! Children came in costumes and had fun with games, activities, and hot dogs!
It was a great day Saturday, November 2 for the annual BBQ and Bluegrass fundraiser!

More ...
SUZY PEARCE
Luke's Word for the Week


Hi Fellow Followers, I want to ask a favor of you today. Let's go deep, can we do that? Can we truly look at our lives and see what's going on? I think it would be beneficial for us as the community of saints here on earth, especially as we have just praised God on All Saints Day for those who have gone before us.
Okay, so here goes...

More ...
LUKE WHITEHEAD
PEACHTREE COMMUNITY NEWS


It was a beautiful, cold Sunday at Peachtree Baptist Church as the active members welcomed all the visitors.
The sanctuary flower arrangement Sunday was presented to glorify God by Susan and Lawrence Edwards in loving memory of Thomas Moorefield.

More ...
FRAN BUNN
SANDY CROSS NEWS


News from Christian
Fellowship Church
Pastors & Family Appreciation Day was held Sunday November 3. Special Guest Speaker Evangelist Chance Walters gave the morning message. This celebration also marked 11 years of pastoring at CFC for Pastor Daniel Parker.

More ...
EMILY SILLS
Marching Knights to host fall bazaar, cow chip bingo


The Northern Nash Band Boosters will be hosting a Cow Drop and Fall Bazaar next Saturday, November 16 to support the band program.
Unlike most extra curricular activities, marching band programs get very little funding support from the school system. To be in the Northern Nash Band and to attend competitions, band members must pay over $300.

More ...
AMANDA CLARK, GRAPHIC STAFF WRITER
NRMS aims to hire project manager for new school


The Nash-Rocky Mount School System hopes to hire a project management team to assist in managing the construction of a new elementary school but Nash County Commissioners are against the additional expense.
Commissioners brought the item up on Monday morning at their meeting, saying the Board of Education would discuss the issue and possibly vote on it that night.

More ...
AMANDA CLARK, GRAPHIC STAFF WRITER
Innovative Young Farmer award applications now available
The Farm Credit Associations of North Carolina is now accepting applications for the 2019 Innovative Young Farmer of the Year Award given by the Tobacco Farm Life Museum and sponsored by the Farm Credit Associations of North Carolina.
Eligible nominees must be between the ages of 18 and 40 as of Jan. 1, 2020.
More ...
Navy news
Culinary Specialist 3rd Class Joseph Lucas, from Nashville, N.C., prepares lobster for a special meal in celebration of the Navy's birthday month aboard the aircraft carrier USS Nimitz (CVN 68). Nimitz is currently underway conducting routine operations.
More ...
Nash County Animal Friends' Notebook


PETS: Children and pets are good combinations. Pets give our children unconditional love, listens to their complaints about things in their lives without judgement, teaches them responsibility by caring for their pets and encourages them to exercise thru play and walking. However, there may be a problem. Our children grow up and leave for college, the military, jobs or new homes.

More ...
CAROL VIERELA, NASH COUNTY ANIMAL FRIENDS
Never take for granted the first amendment


It should not be lost on Americans that the above 45 words were significant enough that our Founding Fathers made them the first words in the Constitution.
While I love the entire Constitution, this is my favorite amendment.
Freedom of religion, you might note, is number one, despite revisionists trying to tell us these days that religion wasn't a concern of those who founded the United States.

More ...
Mike Brantley
School consolidation plans are moving forward


The Nash-Rocky Mount School System wants to close and consolidate three schools in the northern part of the county and build a new, larger school for these students.
The plan has been on the table for years but came to fruition last yaer after a grant was received.
Now, the plans are moving forward.

More ...
Amanda Clark - 1 opinion posted
Backward Glances


This photo originally published in The Nashville Graphic on May 8, 1969. Nashville's Junior Girl Scout Troop 502 held an all day camp-out. Of the 34 girls, 32 participated in the event under the direction of Mrs. Cecil Smith, Mrs. John Cockrell, Mr. and Mrs. Don Cramer, Mrs. R.A. McGivalry and Bill McFarlane. Rev. and Mrs. L.P. Jackson were guests of honor.

More ...
A PICTORIAL LOOK INTO THE PAST

YOU LEAD, HE WILL FOLLOW. Southern Nash's Quinton Cooley (left) settles in behind his blockers during last Friday night's Big East Conference road football victory against the Rocky Mount Gryphons.

THE DYNASTY QUEST


ROCKY MOUNT -- Consider it done.
Just about every season, one of Southern Nash's biggest football tests come when the Firebirds tangle with Rocky Mount.
Inevitably, something big is at stake in the Big East Conference, and that 'something' over the past handful of seasons has been the league championship.

More ...
Staff Reports

AROUND END. Southern Nash Middle School's Nate Redmond picks up yardage for the Cobras during last Thursday's football title victory over Toisnot.

Cobras Nab Grid Title


STANHOPE -- After so many years of success on the youth level, it was expected that the current group of football players at Southern Nash Middle School would be contenders for the 2019 Tri-County Conference Football Championship.
That assessment proved to be correct as the Cobras roared through the regular season -- and right into a matchup last Thursday against Toisnot Middle from Wilson for the league crown.

More ...
GEOFF NEVILLE, Graphic Sportswriter

SOUTHERN NASH MIDDLE'S AVERY BISSETTE

SUPER SPIKERS!


STANHOPE -- Volleyball continues to trend upward in the southern portion of Nash County, as evidenced by recent success enjoyed by the Southern Nash High School and Middle School spike squads.
SNHS has enjoyed an intense level of improvement over the past few years, thanks in part to the rebuilding work done by successful head coach Melanie Davis.

More ...
GEOFF NEVILLE, Graphic Sportswriter
Football event is targeted


NASH COUNTY -- The Nash Countty Parks and Recreation Department and the Town of Nashville Recreation Department are partnering to host the 2019 Veteran's Day Football Classic at the Hornets Nest at Glover Park and Nash Central Middle School in Nashville.
The event will be held this coming Saturday and Sunday and will feature the Nashville Hornets, the Nash County Knights and the Wilson Little Demons competing in the 12-Under Division.

More ...
Staff Reports
NCWC rolls to road win


FAYETTEVILLE -- The North Carolina Wesleyan College football team rolled to a 48-24 win over rival Methodist University on the road last Saturday afternoon, improving to 4-4 overall on the season.
The Bishops stormed out to a 28-17 lead at halftime behind three rushing touchdowns and a 92-yard kick return TD from junior WR Kevin Alford in the first quarter.

More ...
Staff Reports
NN Takes Thriller


RED OAK -- With a capacity crowd looking on last Friday night, Northern Nash High School's football team used a strong second-half performance to propel themselves to a 22-15 homecoming win over the visiting Fike Golden Demons in a key Big East Conference gridiron showdown.
While Fike struck first on a 26-yard touchdown pass to Octavious Carpenter, Northern responded with quarterback Kameron "Jay" Johnson scoring on a keeper from 17 yards out to tie things up at 7-7 with 7:56 remaining in the first half.

More ...
CHANCE PUCKETT, Correspondent
Bound For Tokyo


WARREN COUNTY -- Christian Buffaloe, a local Kyokushin Karate fighter, will compete in the "12th Kyokushin Karate World Championships" in Tokyo, Japan on November 22-24.
Buffaloe fought in a Japan-sponsored international qualifying tournament in New York June and gained entry into the World Championships.

More ...
Staff Reports
NC Close To Playoffs


ROCKY MOUNT -- From the early portion of the Eastern Plains Conference football schedule, it became clear that SouthWest Edgecombe and Wilson Beddingfield were the prohibitive favorites to hold down the top two spots in the league's gridiron standings.
Third place, however, was up for grabs, along with the potential for a berth in the Class 2-AA State Playoffs.

More ...
Staff Reports
Duke K.I.D.S. Golf Tourney a Success


ROCKY MOUNT -- October 25 was an absolutely beautiful day for the annual Duke K.I.D.S. Golf Tournament.
The event was held at Belmont Lake Golf Club and was sponsored by the West Mount Ruritan Club.
Winners included the following:

More ...
Staff Reports
Turner stars for Nats


HOUSTON, TEX. -- Former North Carolina State University baseball player Trea Turner and the Washington Nationals are the World Series champions.
It is the first championship in 95 years for the city of Washington, as it defeated the Houston Astros, 3-2, in a seven-game series (last was the Senators in 1924).

More ...
Staff Reports
Runners Make State


GREENVILLE -- Northern Nash High School's recipe for cross country success always ends with a dash to the Class 3-A State Championships -- and this year will be no different for Coach Jeff Dodrill's perennial distance powerhouse.
Once again, NNHS will be well-represented at the annual state event, which will take place this Saturday at the Ivey Redmon Sports Complex in Kernersville (just west of Winston-Salem).

More ...
Staff Reports
Bishops sweep league honors


ROCKY MOUNT -- The North Carolina Wesleyan College football team swept all three of the USA South Conference Player of the Week awards for November 4 for the Bishops' 48-24 win over rival Methodist last Saturday.
RB Jeff Black won for offensive, LB Antonio Johnson won for defensive and WR/KR Kevin Alford won for Special Teams.

More ...
Staff Reports
DOUBLE-TEAM TACKLE
Two Southern Nash High School defenders make a tackle for the Firebirds during last Friday's road victory against Rocky Mount.
More ...
LISTEN UP
Southern Nash High School legendary veteran football coach Brian Foster makes a point to his players during last Friday night's road triumph against the Rocky Mount Gryphons.
More ...
NASHVILLE HALLOWEEN SNAP-SHOTS, 1


Downtown Nashville was filled with trick-or-treaters last Thursday, October 31. Nashville Elementary School kindergarteners, along with students from the Nashville United Methodist Church Weekday School, came out in the morning hours to trick-or-treat, while other youth came out to participate in the town's festivities. Pictured above is Jase Ordess, as a dinosaur.

More ...
Graphic photos by Amanda Clark
NASHVILLE HALLOWEEN SNAP-SHOTS, 2
A family of super heroes made their way to each Downtown Nashville business last Thursday evening as part of Nashville's Fall Festival events, which included activities at the library, trick-or-treating and a Halloween movie to end the evening.
More ...