Subscribe/Access
Advertisements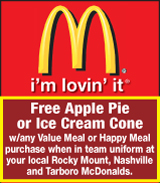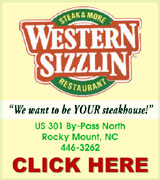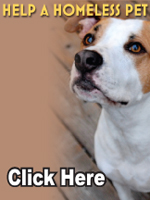 Sections
Member Options
Back
NRMS nixes 2 cabinet positions


The Nash-Rocky Mount School System is reorganizing its administrative offices.
Last week, the Board of Education approved the resignations of Chief Public Information Officer Dr. Patricia Hollingsworth and Chief of Staff Brian Miller following a closed session. Hollingsworth announced last month she would be leaving to serve the Durham County Public School System.
However, there was no discussion on Miller's exit from the school system.

More ...
AMANDA CLARK, GRAPHIC STAFF WRITER
Nashville confirms finance director hire
The Town of Nashville has hired a Franklinton resident as its new Finance Director.
Samantha Sanchez will begin in her new role on Monday, September 30 at an annual salary of $65,000.
"I am very excited for the opportunity to serve the citizens and staff of the Town of Nashville and am committed to doing my part for the growing community," Sanchez said.
More ...
COMMUNITY DAY
COOPERS COMMUNITY DAY -- Coopers Volunteer Fire Department hosted its annual Community Day on Saturday, offering activities, games and informational tables for the community. The event brought out a large crowd. Pictured above, little firefighter Jackson Holloman.
More ...
Town starts process of restructuring MSD


Nashville's Municipal Service District (MSD) Advisory Board met on Tuesday morning to hear a report on the town's Downtown Strong Initiative and start the reorganization of the advisory board itself.
Bruce Naegelen, who serves as a Project Manager for the Main Street and Rural Planning Center, presented reports to the advisory board and other members of the community who were in attendance.

More ...
AMANDA CLARK, GRAPHIC STAFF WRITER
Nashville man faces assault charges
A Nashville man was arrested over the weekend for assaulting a man with a shovel.
The Nashville Police Department reported that around 4:30 a.m. on Friday, September 14, officers responded to a disturbance in the 100 block of Sixth Street. Upon arrival, officers found a man bleeding from the front of his head. The victim had been struck with a shovel and was transported to UNC Nash Hospital for non-life-threatening injuries.
More ...
Creekside Music Series is Sat. night


The final Creekside Music Series of 2019 will be held on Saturday at Stoney Creek Environmental Park.
Local resident Meredith Davis Johnson will kick off the event, providing entertainment at 5 p.m. The band Charlie will headline the event, performing at 7 p.m.
The Town of Nashville's Parks, Recreation and Cultural Resources Department has been hosting the music series for several years now, thanks to the NC Arts Council Grassroots Grant, which helps fund the event.

More ...
AMANDA CLARK, GRAPHIC STAFF WRITER
Public forums set for superintendent search


The Nash-Rocky Mount Board of Education is conducting two public forums to gather input on the desired qualities of the next superintendent of schools.
The first forum is set for Thursday, September 19 at 7 p.m. at Southern Nash High School.
The second forum will be held on Tuesday, September 24 at 7 p.m. at Rocky Mount High School.

More ...
AMANDA CLARK, GRAPHIC STAFF WRITER
Castalia native wins Lifetime Achievement Award
MONTGOMERY, ALABAMA - Jim Inscoe, a 1958 graduate of Nashville High School in Nashville, has been honored with a Lifetime Achievement Award from the Alabama Tourism Department
He and his wife, Elmore, have been active in promoting tourism through their efforts to preserve Jasmine Hill Gardens and Outdoor Museum. The attraction just north of Montgomery, Alabama is often referred to as "Alabama's Little Corner of Greece."
More ...
Coopers Fire Department Community Day Snap-Shots, 1


Corbin Clark, 8, at left, carries a fire extinguisher during a firefighting obstacle course on Saturday at the Coopers Fire Department Community Day. Pictured beside Clark is Coopers Assistant Chief Jamie Moss. (Graphic photo by Amanda Clark)

More ...
Graphic photos by Amanda Clark
Rocky Mount man faces felony drug charges
A Rocky Mount man was arrested on Monday night after numerous drugs were found in a hotel room he was occupying.
Deputies with the Nash County Sheriff's Office Narcotics Unit and Patrol Division executed a search warrant on Monday, September 16 around 8 p.m. at the American Express Inn, at 307 Mosley Court in Rocky Mount.
More ...
Rocky Mount Parks and Rec earns state grant
The city of Rocky Mount Parks and Recreation Department has been awarded a grant of approximately $38,000 from the North Carolina Science Museums Grant Program.
"Our grant award will enable us to continue to offer multiple STEAM-based traveling exhibits as well as purchase a limited number of permanent exhibits," Parks and Recreation Director Elton Daniels said.
More ...
ENGAGED
Jeffrey J. Brown and Terri and Stewart Griffin are proud to announce the engagement of their daughter, Ryan Alyssa Brown, of Elm City, to Ryne Tyler Cooper, of Elm City. He is the son of Ty and Kay Cooper. An April 25, 2020 wedding is planned in Elm City.
More ...
Nash County Blood Drives for September and October 2019
Monday, September 30 from 10:30 a.m. until 2:30 p.m. at Edgecombe Community College, 2009 West Wilson Street, Tarboro
Thursday, October 3 from 3 until 7 p.m. at the Spring Hope Community Building, 104 Community Street, Spring Hope
Thursday, October 10 from 12 until 6 p.m. at Englewood Presbyterian Church, 100 South Englewood Drive, Rocky Mount
More ...

Tom Stutz with Friends of Battle Park demonstrates how to make rope from nature with the Nash-Rocky Mount Garden Club during a recent field trip.

Junior Garden Club takes first field trip


The last Sunday in August proved to be the perfect day for a nature walk in Rocky Mount's Battle Park. The Nash-Rocky Mount Junior Garden Club held its first field trip to the park with a walk led by Friends of Battle Park founder, Tom Stutz.
Stutz taught the kids ways to recognize trees, plants, and different bushes.

More ...
Contributed
Civil Air Patrol helps during Hurricane
After Hurricane Dorian lashed the North Carolina coast, the North Carolina Wing of Civil Air Patrol (CAP) rushed critical supplies to emergency managers and shelters in areas affected by the storm.
The local chapter of the CAP, the Tar River Composite Squadron, also participated in those efforts.
More ...
House Representative to hold town hall meetings
Local House Representative James D. Gailliard (D) will hold a series of town hall meetings in Nash County over the next few weeks.
The first meeting will be held Thursday, Septembrer 19 from 6 until 7 p.m. at the Spring Hope Community Building, located at 104 Community Drive in Spring Hope.
More ...
NASH COUNTY SHERIFF'S OFFICE REPORTS
A misdemeanor larceny was reported on 9/8/19 at 2736 S Browntown Road
An assault with a deadly weapon inflicting serious injury was reported on 9/8/19 at 8967 Cedar Grove School Loop Road
A larceny of a dog was reported on 9/8/19 at 3117 Prophecy Road
More ...
Family connections won't get you to Heaven


"I am the door. If anyone enters by Me, he will be saved." (John 10:9)
When my wife, Robbie, gives her testimony, she recalls having a drug problem as a child. Then she explains, "I was 'drug' by my parents to church, camp meetings, revivals, crusades--you name it. If Jesus was there, then my parents were there."

More ...
MIKE RUFFIN
Donation
Rocky Mount area churches recently donated $3,065.91 to support Peacemakers in South Rocky Mount. The funds were collected during community-wide summer worship services held at various churches across the area. Peacemakers is a Christian community development organization empowering neighbors in South Rocky Mount with the knowledge and skills necessary to lead successful and sustainable lives.
More ...
Luke's Word for the Week


The result of Genesis 3-11 is nothing short of a hot mess, or put another way here in the south, "those folks are up a creek without a paddle."
I encourage you to go back and read Genesis 3-11 and see how bad the world had become. Now, yes, there was Enoch who did not die (Genesis 5:23-24) and Noah who was righteous before the Lord (Genesis 6:8-9). However, all in all, the trajectory of humanity is not good, just see Genesis 6:5.

More ...
LUKE WHITEHEAD
SANDY CROSS NEWS


The Men's Ministy of Kingdom International Church met for breakfast on Saturday 9/7. Community projects were discussed. Monthly planning meetings will continue through the end of the year.
On Saturday 9/7, there was a spaghetti dinner fundraiser for David Winstead & Gary Carpenter at KIC. It was a great turn-out. More fundraisers coming soon, so stay tuned to this column.

More ...
EMILY SILLS
RED OAK NEWS


It's here! The 100 Year Celebration of the Sanctuary of Red Oak Baptist Church will be on Sunday, September 22 at 11:00 am in the sanctuary! Everyone's invited to join in the celebration. If you know members who are not local to the area now, be sure to let them know about this great event. There will be a covered dish lunch following the celebration.

More ...
SUZY PEARCE
Intersections: God and Life


After reading the account of God's beautiful creation in Genesis 1, we may wonder why He later destroyed the world with a flood. It happened just 10 generations after Adam and Eve. What had changed during that time? The answer is that sin entered the world, and the effects of evil are still being felt in our world today.

More ...
CARLYLE HALL
PEACHTREE COMMUNITY NEWS


This past Sunday Peachtree Baptist Church congregation, family, and friends met to worship.
The sanctuary flower arrangement Sunday was presented to glorify God by Cheryl and Doug Hayes in loving memory of Douglas Dwayne Hayes who passed away at 3 days old on September 15, 1970.

More ...
FRAN BUNN
An aging Willie is better than no Willie at all


I had barely put my chair on the ground and put myself in it when a guy a few rows in front of me stood up, took his shirt off and lit up his vaping device.
Just to the left of him, a guy with a shirt advertising "Biscuits & Porn" jumped up just in time to get out of the way of the stick figure man with a bandana and a likely blood-alcohol content north of .10 who did a face plant.

More ...
Mike Brantley - 1 opinion posted
Take some time for fun, and to gain some insight


For the past few years, Nashville has hosted a music event at the Stoney Creek Environmental Park.
On Saturday, another one of those music events will be held. It's the last one for 2019!
I've had the pleasure of attending most of them and my family has had a blast each time! But, I will say, I have been a bit surprised to find the turnout wasn't better.

More ...
Amanda Clark
History denied will rise again


Dear Editor:
Mr. Knight's notion and spirit regarding Mr. Ricks' induction into the Hall of Fame should have nothing to do with race or what we want to do in Rocky Mount in the 21st Century.

More ...
LETTER:
Backward Glances


HALLOWEEN FAVORITE -- This photo originally published in The Nashville Graphic on October 30, 1969. Marsha Paramore, daughter of then Nashville Mayor and Mrs. Rex Paramore, was noted as The Graphic's Miss Halloween.

More ...
A PICTORIAL LOOK INTO THE PAST

TWO AGAINST ONE. Southern Nash's Carrigan Ewers (right) delivers a kill for the Ladybirds during last Thursday afternoon's road volleyball showdown against Big East Conference rival Northern Nash.

STATEMENT MAKERS


RED OAK -- It was over almost before it ever started during last week's Big East Conference volleyball match between surging Southern Nash and homestanding Northern Nash.
Southern Nash, under veteran head coach Melanie Hicks, made a strong push in the Big East standings last season and came up just short of reaching the Class 3-A State Playoffs.

More ...
GEOFF NEVILLE, Graphic Sportswriter
Cooley Stars For Birds


CREEDMOOR -- Southern Nash moved ahead early and never relented en route to defeating South Granville by a 55-27 margin last Friday in non-conference prep football action on the SG campus in Creedmoor.
The victory kept Coach Brian Foster's Southern Nash squad undefeated at 4-0 overall.

More ...
Staff Reports

GROUND GAINER. Justus Staten picks up yardage for Nash Central last Friday night. (Photo Submitted by Meryn Johnson)

RIVALRY GAME


ROCKY MOUNT -- With much anticipation surrounding this year's annual "Battle of the Bridge" between crosstown rivals Nash Central and Northern Nash, it was the Northern Nash Knights who prevailed last Friday, picking up their third football win of the season by way of a 46-20 defeat of the Bulldogs at The Dawg Pound on the NCHS campus.

More ...
CHANCE PUCKETT, Correspondent

NORTHERN NASH'S CYDNEY RICHARDSON

Big East stars test River GC


BUNN -- Several intangibles make The River Golf Course in Franklin County one of the most difficult on the Big East Conference girls links circuit.
The tricky greens provide the main test, but the hilly layout can also be a challenge for golfers in the Big East's walk-only rules.
Throw in some higher-than-normal temperatures and a seemingly never-ending supply of gnats, and things certainly were tough for competitors during Monday afternoon's latest Big East showdown at The River.

More ...
GEOFF NEVILLE, Graphic Sportswriter
NCWC drops home contest


ROCKY MOUNT -- The North Carolina Wesleyan College football team fell 35-19 to Shenandoah University (Va.) in the Bishops' home opener last Saturday as their second half rally fell short.
SU (1-0) jumped out to a 21-0 halftime lead after a scoreless first quarter as they took advantage of some Bishop turnovers.

More ...
Staff Reports

READY TO GO AT GLOVER PARK. Anxious members of the LBJ Cruze 5-Under team await the first kick of last Saturday's Town of Nashville Youth Soccer League contest at Glover Park. (Graphic photo by Amanda Clark)

Soccer Sked Begins


NASVHILLE -- The Nashville Parks and Recreation Department's fall youth soccer season kicked off last Saturday at Glover Park.
The weather was perfect for a day full of soccer action.
In the 3-year-old league, players took the filed for the first time in many of their lives overcoming stage fright and the feeling of separation from their parents.

More ...
Staff Reports
COUNTY REC RESULTS


NASH COUNTY -- Listed are Nash County Fall 2019 Youth Soccer Game Scores for September 14:

More ...
Staff Reports
Down East tickets are on sale


ROCKY MOUNT -- Tickets for the 2019 Down East Viking Football Classic are on sale now at the Booker T. Washington Community Center in Rocky Mount.
Tickets for the 4 p.m., Sept. 28 gridiron game between the Elizabeth City State University Vikings and the Fayetteville State University Broncos at the historic Rocky Mount Athletic Stadium are $15.

More ...
Staff Reports
Big East conducts XC event


WILSON -- Northern Nash's boys and Rocky Mount's girls were the team winners during the latest Big East Conference Cross Country Meet, which was held last Wednesday at Gillette Park in Wilson.
In boys action, Northern Nash claimed three of the top five individual spots en route to the team crown with a total of 32 points.

More ...
Staff Reports
HANDS TEAM
Northern Nash's Logan Joyner (15) goes up for a block attempt during last Thursday's home volleyball meeting with the Southern Nash Ladybirds.
More ...
THE MAN WITH THE PLAN
Second-year head coach Andrew Farriss has the Northern Nash Fighting Knights off to a strong 3-1 start to the 2019 high school football campaign.
More ...
WATCH IT FLY
Southern Nash's Samantha Puckett follows the flight of the ball toward the Par-3 8th Hole at The River Golf Course in Franklin County during Monday's Big East Conference links match.
More ...
BBQ Throw Down returns to Rocky Mount Oct. 11-12
Downtown Rocky Mount will become the center of food and fun during the 12th Annual Eastern Carolina BBQ Throw Down on Oct. 11-12.
The Throw Down has been a staple of the fall in downtown Rocky Mount during the past 11 years, and this year's event will prove to be no different.
From 5-8 p.m. on Oct. 11, the festival will kick off with a Kids Zone, beer garden and food vendors.
More ...