Subscribe/Access
Advertisements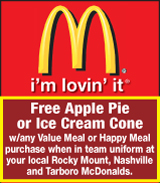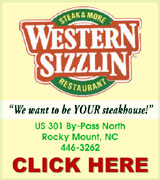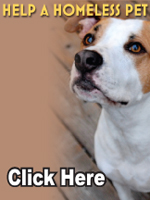 Sections
Member Options
Back

An inmate at the Nash County Detention Center has filed a lawsuit alleging inhumane conditions in the jail. Pictured is one of the units where male inmates are housed.

Inmate files lawsuit against Nash


An inmate at the Nash County Detention Center has filed a lawsuit claiming his rights have been violated due to the conditions of the facility.
Jamey Lamont Wilkins filed a lawsuit last month alleging that his rights are being violated due to the conditions at the jail.
Wilkins alleges that he was placed in a segregation cell that had blood, feces and urine on the walls. Wilkins also claims he was forced to drink from a toilet because the water didn't work and he was dehydrated.

More ...
AMANDA CLARK, GRAPHIC STAFF WRITER
Nashville PD to purchase new software system


Nashville's Town Council gave approval for the police department to move forward with purchasing a new reporting software that will give officers access to more information.
The total cost comes at an initial price tag of around $70,000. After that there is a $5,791 annual fee for maintenance.

More ...
AMANDA CLARK, GRAPHIC STAFF WRITER

Senior Services Supervisor Ashley Winstead with Roy Taylor

Nash Senior Center holds annual volunteer bash


Volunteers of the Nash County Senior Center were treated like stars last Wednesday at the annual Volunteer Appreciation Social.
Attendees were escorted down a red carpet to their seats, treated to a gourmet meal and shown appreciation in every way.
"This is our way of just saying thank you," said Michele McKnight, Senior Services Director. "You all do a lot of good in our community."
McKnight said the annual volunteer appreciation event was her favorite event of the year.

More ...
AMANDA CLARK, GRAPHIC STAFF WRITER
Coopers Fire Community Day is Sept. 14th


The Coopers Fire Department will celebrate its annual "Community Day" on Saturday, September 14.
The event will begin at 10 a.m. and will feature a variety of activities for the whole family.
Marilyn Fincher, who serves as the secretary and social committee chair for the fire department, said the event began several years ago as a way to bring the community together and showcase what the fire department does.

More ...
AMANDA CLARK, GRAPHIC STAFF WRITER

Danny Whitman unpacks boxes of frozen items last week after receiving a shipment at A Touch of a Father's Love Ministry and Food Bank in Spring Hope. Whitman has been volunteering since 2012.

Local food pantry receives needed grant


A local food pantry will soon be able to purchase a commercial refrigerator, thanks go grant funding from Southern Bank.
A Touch of a Father's Love Ministry and Food Bank recently received $2,500 in grant funding to purchase a new commercial refrigerator. The purchase will allow the organization to buy and store a larger supply of milk and eggs.

More ...
AMANDA CLARK, GRAPHIC STAFF WRITER
Nashville looks alternate plan for fire substation


Nashville's Town Council agreed last Wednesday night that a second fire station was necessary for the growing town. Now, council needs to decide where it should go.
A proposal was presented to council members to build the new station on two acres of land that David Rose agreed to donate if Eastpointe Avenue can be extended to Oak Level Road.

More ...
AMANDA CLARK, GRAPHIC STAFF WRITER
Castalia town board continues to mull soccer field rental


The first order of business at the regular monthly meeting of the town board of Castalia was to take a recall vote on renting the soccer fields at the park. It was mistakenly reported that the board had voted at the July meeting to "not rent the soccer fields," when the board had actually voted to "not rent the soccer fields to Reyes."
At the June meeting, Emilio Reyes, owner/coordinator of a soccer league said they would like to use the park as a place to hold their games.

More ...
JESSICA SMITH, GRAPHIC CORRESPONDENT
Rocky Mount businessman, former House Representative passes away
Local business owner and former NC House Representative William "Bill" Gray Daughtridge, Jr. passed away Monday, September 2, 2019, at the age of 66.
Daughtridge was the owner and president of Daughtridge Gas and Oil in Rocky Mount since 1975. He served in the North Carolina House serving District 25 from January 2003 until December 2008. Daughtridge also has served on the U.N.C. Board of Governors since July, 2009.
More ...
Nash County tax collections see upward trend


Tax collections continue to increase for Nash County.
Doris Sumner, Acting Tax Administrator for Nash County, presented the annual settlements for the 2018 tax year to Nash County Commissioners last month and reported the collection rate had increased to 98.85 percent.

More ...
AMANDA CLARK, GRAPHIC STAFF WRITER
PRAYER WALKS
The Youth Pastor's Coalition hosted prayer walks at all Nash County schools and Central Office August 19 through 22. Area churches and other organizations sponsored local schools and prayed for the teachers, staff and students returning to schools. Pictured above, members of Castalia area churches pray outside of Cedar Grove Elementary School on Monday, August 19.
More ...
Man charged with homicide
A man is dead after being stabbed multiple times.
Rocky Mount Police responded to a report of a domestic disturbance at 1417 Hill Street around 11:55 p.m. on August 27.
Upon arrival, officers located 50-year-old Kenneth Earl Strickland deceased inside the residence. He had suffered multiple stab wounds.
More ...
Sunset Park boat ramps now closed for renovations
The Sunset Park boat ramp will be closed for renovations approximately 90-120 days beginning Monday, Sept. 2.
Improvements to the boat ramp will include the elimination of vertical walls as well as the addition of rip rap shoulders to protect soil from erosion. The renovations also will ease the process of backing in trailers to the ramp.
More ...
Local colleges collaborate
As the local colleges were ramping up for a new academic year, they also worked together to foster a culture of collaboration between themselves. On August 1, the presidents of North Carolina Wesleyan College, Nash Community College and Edgecombe Community College met to sign a Statement of Collaboration.
"It's important that local higher education institutions work together.
More ...
Rocky Mount honors Carver
Nash Community College president, Dr. Bill Carver, was recognized on Monday, August 26, 2019 at the Rocky Mount City Council Meeting for his contributions to the college and community. Carver has served at NCC for 32 years.
Rocky Mount Mayor David Combs issued a resolution of appreciation stating, "Under his leadership, the college experienced sustained enrollment growth and expanded its footprint modernizing instructional spaces and delivery."
More ...
Nash County Blood Drives for September and October 2019
Monday, September 9 from 2:45 until 7 p.m. at St. James United Methodist Church, 211 East Saint James Street, Tarboro
Thursday, September 12 from 2:30 until 6:30 p.m. at Nashville United Methodist Church, 209 E Washington Street, Nashville
Thursday, September 12 from 2:30 until 7 p.m. at the Rocky Mount Moose Lodge, 521 Country Club Road, Rocky Mount
More ...
New centers dedicated at Impact Center
When Home Depot closed its Rocky Mount store in 2011, it was not initially on Reverend James Gailliard, Senior Pastor or the Board of Directors' radar to become the current home of The Impact Center/Word Tabernacle Church. In 2014, the church began considering the property and eventually pursued the necessary steps for purchase due to its outgrowth at the former 820 Nashville Road location and its mission to change eastern North Carolina socially and economically.
More ...
Facing the trials of life with joy


My brethren, count it all joy when you fall into various trials." (James 1:2)
History tells us that Thomas Edison invented the microphone, the phonograph, the incandescent light, the storage battery, movies with sound, and more than 1,000 other things. The truth is the quality of our lives has been immeasurably improved by the genius of a man who overcame dyslexia and found that there was a great deal to learn from the failures and trials that life brought his way.

More ...
MIKE RUFFIN
RED OAK NEWS


Red Oak Baptist Church enjoyed hearing memories of the church from Barbara Sue Edwards and Russell Griffin on Sunday, September 1. As they continue to build momentum for the 100 Year Celebration of the Sanctuary, the morning worship service featured a video presentation of several members who were married in the sanctuary over the years.

More ...
SUZY PEARCE
SANDY CROSS NEWS


The Sandy Cross News Column is shorter this week due to Monday being Labor Day holiday.
Saturday, September 7 at Kingdom International Church there will be a Spaghetti Dinner fundraiser from 5 to 8 p.m. Proceeds go toward Israel trip expenses for David Winstead & Gary Carpenter. For more information or to reserve your plate, contact David Winstead 252-285-1296 or Gary Carpenter 252-903-7308.

More ...
EMILY SILLS
PEACHTREE COMMUNITY NEWS


This past Sunday Peachtree Baptist Church congregation, family, and friends met to worship our Lord. We are praying for all those in the path of Hurricane Dorian.
The sanctuary flower arrangement Sunday was presented to glorify God by Fran and Bobby Bunn in honor of their granddaughter, Linnea Rene' Mink, on the occasion of her 18th birthday.

More ...
FRAN BUNN
Nash County Senior Center's Annual Volunteer Appreciation Banquet, pics 1
The Nash County Sheriff's Office was the recipient of the Community Partner Award at the Nash County Senior Center's Annual Volunteer Appreciation Banquet. Pictured are members of the Sheriff's Office along with Michele McKnight (far left), Senior Services Director, and Morgan Doughtie (far right), Senior Center Supervisor.
More ...
Yoga is not food you eat or a cartoon bear


I took a yoga class, y'all.
Go ahead and giggle, that's fine. You won't be the first.
If you're my former UPS Man, take an extra minute and enjoy (you know who you are).
When I told my brother, he turned his head and looked at me like my mama's pug does when I ask her if she's been a good girl or wants a treat.

More ...
Mike Brantley
My synopsis after touring the jail house


Last week, I had the opportunity to visit the Nash County Detention Center.
The detention center has received a lot of attention over the past few months and I thought a visit was necessary so I could see for myself what was going on inside the walls.
I was escorted by two of the Nash County Sheriff Office's top officers as well as one of the top officers in the detention center and a fairly new detention officer.

More ...
Amanda Clark
Backward Glances


NASHVILLE FLAMES -- This photo originally published in The Nashville Graphic on November 13, 1969. The Flames of Nashville Elementary School completed their football season with a 6-0 record.

More ...
A PICTORIAL LOOK INTO THE PAST

GREAT GRAB. Nash Central's Shemar Henderson hauls in a reception last Thursday against Southern Nash.

SURGE CONTINUES


STANHOPE -- Some things never seem to change -- such as Southern Nash High School's penchant for putting up almost-unbelievable numers on the football field.
Following a record-breaking offensive campaign in 2018, the Firebirds are at it once again this fall through two games -- both of which were claimed in lopsided fashion by Coach Brian Foster's squad.

More ...
GEOFF NEVILLE, Graphic Sportswriter
Tennis In Full Swing


RED OAK -- Last season, Northern Nash High School's girls tennis team posted an impressive 9-4 record, and with the 2019 fall athletic season now heating up, the Lady Knights are looking once again to post a promising campaign.
Northern Nash, which is under the direction of second-year head coach Elaina Ingram, won its fifth consecutive match on Tuesday, a 6-3 team defeat of host Wilson Hunt to open up Big East Conference play.

More ...
CHANCE PUCKETT, Correspondent
WHAT A WIN!!!


RED OAK -- With just under two minutes left to play in the game, things weren't looking good for Northern Nash on Friday night during the Fighting Knights' regular season home football opener against non-conference foe Wilson Beddingfield.
After committing a costly penalty, which was just one of more than 20 called on the Knights, all Beddingfield had to do was convert a fourth-and-inches inside the Knights' territory that would essentially end the hotly contest matchup.

More ...
CHANCE PUCKETT, Correspondent
Zonovan stars for Wolfpack


RALEIGH -- Zonovan Knight made his debut with the North Carolina State University Wolfpack a day to remember.
Knight, a true freshman running back who prepped at Southern Nash, played a key role in the Wolfpack's back-by-committee strategy during last Saturday's 34-6 home victory over in-state rival at Carter-Finley Stadium.

More ...
Staff Reports
Mudcats end 2019 season


SALEM, VA. -- Leugim Castillo went 2-for-4 with a RBI double and starter Scotty Sunitsch struck out six over five scoreless innings for the Carolina Mudcats, but Salem's Triston Casas hit a three-run homer in the sixth as the Red Sox defeated the Mudcats 3-1 in Carolina's final game of the 2019 season on Monday afternoon at Haley Toyota Field in Salem.

More ...
Staff Reports
NCWC Picked 4th


FAYETTEVILLE -- The USA South Athletic Conference's football coaches have released their 2019 preseason poll.
Averett University out of Danville, Va., was atop the rankings and will look to capture the program's first USA South championship.
Last season, Maryville earned its fourth USA South football crown and the first one claimed outright.

More ...
Staff Reports
TRYSA to host youth soccer clinic


ROCKY MOUNT -- The Tar River Youth Soccer Association (TRYSA) is partnering with BundasKids to host a Pro Soccer Clinic called Ballers for BundasKids. Professional Players from North Caroline FC and the North Carolina Courage will be in Rocky Mount to put on a skills clinic for area youth, aged 5-16.
The players will be coaching, meeting the kids, and will be available for discussion, photos and autographs at the end of the Clinic.

More ...
Staff Reports
NC Wesleyan XC kicks off season


FAYETTEVILLE -- Last Saturday, the North Carolina Wesleyan College Cross Country teams traveled to Methodist University to compete in the 1st invitational of the season.
The women finished the day with a runner-up finish to conference rival Methodist.

More ...
Staff Reports
A SUPERB START
Transfer Amir Pittman-Williams has started his football career at Northern Nash High School with a pair of outstanding backfield performances -- and has helped the Fighting Knights post a 2-0 overall record under veteran head coach Andrew Farriss.
More ...
AND THE CAPTAINS ARE
Southern Nash High School football coach Brian Foster is joined by his game captains before last Thursday's home game against Nash Central. Pictured are (l to r) Quinton Cooley, Allen Langley, Zachary Jones and Matt Foster.
More ...
CAN'T BE STOPPED
Southern Nash's Daylon Whitley breaks free on a long gain for the Firebirds during last Thursday evening's home football victory against the Nash Central Bulldogs.
More ...
JUST OUT OF REACH
Nash Central High School's Deante Watson (right) tries to avoid a tackle attempt for the Bulldogs during last Thursday night's matchup against Southern Nash at historic Firebird Stadium in Stanhope.
More ...