Subscribe/Access
Advertisements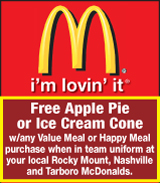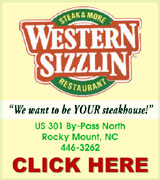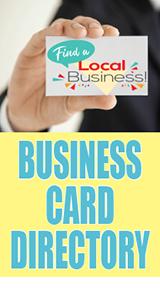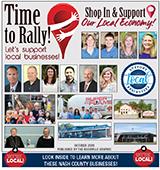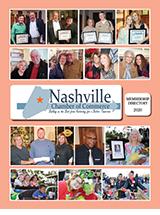 Sections
Member Options
Back
County to bail out school system


Nash County Commissioners have agreed to bail the Nash-Rocky Mount School System out of their financial woes.
Commissioners voted on Tuesday to advance the school system $800,000 so teachers wouldn't lose their supplemental pay.
The issue was the first item on the agenda at the board's annual retreat, which was held Tuesday and Wednesday at The Barn in Sharpsburg.

More ...
AMANDA CLARK, GRAPHIC STAFF WRITER
One of five escaped inmates still at large


Five inmates escaped from the Nash County Jail on Monday afternoon through a fence in the exercise yard.
By Tuesday morning, all but one had been captured, the Nash County Sheriff's Office reported.
Laquaris Rashad Battle, 22, of Castalia, was still at large as of press time.

More ...
AMANDA CLARK, GRAPHIC STAFF WRITER

Lynn Keel makes his first appearance at the Nash County Courthouse for his arraignment Tuesday. (Graphic photo by Jo Anne Cooper)

Keel makes first court appearance


Rexford Lynn Keel arrived back in Nash County last Friday evening after waiving extradition in an Arizona courtroom.
On Tuesday, March 26, Keel, 57, was officially charged with first degree murder in the death of his wife, Diana Alejandra Keel, 38.
During his arraignment, Keel asked for a court-appointed attorney. District Court Judge Anthony Brown informed Keel he could face a sentence of life in prison or the death penalty.

More ...
AMANDA CLARK, GRAPHIC STAFF WRITER
Nash commissioners meet with legislators


Nash County Commissioners hosted their annual Legislative Dinner last week to share the top issues facing the county.
Senator Rick Horner attended the meeting along with newly elected Representatives Lisa Barnes and James Gailliard, who all represent Nash County.
Each representative spent a few minutes sharing what they were doing in the legislature so far.

More ...
AMANDA CLARK, GRAPHIC STAFF WRITER
Public meetings set for high-speed internet
CloudWyze will host two public informational sessions on April 9 to give residents a chance to hear options for high speed internet.
Nash County selected Cloudwyze to deliver high speed internet to unserved and underserved areas of the county.
Construction for phase one of the project is nearing completion and initial services are scheduled to be available in May.
More ...
NRMS continues to build Virtual Academy


The Nash-Rocky Mount Public School (NRMPS) System is working to become more flexible to address a trend of declining enrollment.
In August, the school system launched its Virtual Academy, known as School My Way!, with hopes to bring in students who had already left the school system, were planning to leave or were home-schooled.

More ...
AMANDA CLARK, GRAPHIC STAFF WRITER
My Sister's House to host Tea Party for Domestic Violence Awareness


My Sister's House is hosting a tea party for the entire Twin County area.
The "Community Tea Party" is slated for Sunday, April 7 from 2 until 4 p.m. at Benvenue Country Club.
This event will replace the annual "Walk in her shoes" event that has been held the past five years.

More ...
AMANDA CLARK, GRAPHIC STAFF WRITER
Nash County to host Down East Senior Games
Nash County will serve as the host site for this year's Down East Senior Games.
The Down East Senior Games is sanctioned by the North Carolina Senior Games, Inc., an organization that was established in 1983 to create a year-round health promotion and education program for adults 50 years of age and better. Each spring, thousands of people enjoy participating in the Down East Senior Games.
More ...
Red Oak Board passes resolution to support state's ABC system


The town board of Red Oak had many visitors at its regular monthly meeting Monday.
WEBELOS and Cub Scouts and their troop leaders were present. Scout leader Ken Waring explained that attendance of a government meeting is part of the citizenship requirement that must be completed before they can advance to the next level. "This is a requirement that they come to a government meeting.

More ...
JESSICA A. SMITH, GRAPHIC CORRESPONDENT
NASH COUNTY SHERIFF'S OFFICE REPORTS
A misdemeanor larceny was reported on 3/17/19 at 8150 Stokes Road
A possession with intent to manufacture, sell and deliver heroin, sell/deliver heroin and maintaining a place was reported on 3/18/19 at 1821 N Wesleyan Boulevard
More ...
Gov. Cooper issues order to increase internet access
Governor Cooper recently issued Executive Order No. 91 to increase internet access across North Carolina through a new Governor's Task Force on Connecting North Carolina. The order directs state government leaders to identify and remove barriers to affordable, high-speed internet access, eliminate the homework gap that results from students not having internet access, and facilitate private-sector deployment of last-mile infrastructure.
More ...
Nashville to partner in video program


Nashville's Town Council has agreed to participate in a video program that will highlight the town.
Planning Director Julie Spriggs first presented the Community Showcase Video Program to Town Council in January. Spriggs said the program was through CGI Communications in partnership with the National League of Cities, United States Conference of Mayors and National Association of Counties.

More ...
AMANDA CLARK, GRAPHIC STAFF WRITER
Military News, 1
U.S. Air Force Airman Tyrek L. Dozier graduated from basic military training at Joint Base San Antonio-Lackland, San Antonio, Texas.
The airman completed an intensive, eight-week program that included training in military discipline and studies, Air Force core values, physical fitness, and basic warfare principles and skills.
More ...
Military News, 2
U.S. Air Force Airman 1st Class Miccjeila K. Macklin graduated from basic military training at Joint Base San Antonio-Lackland, San Antonio, Texas.
The airman completed an intensive, eight-week program that included training in military discipline and studies, Air Force core values, physical fitness, and basic warfare principles and skills.
More ...
90TH BIRTHDAY
Anise Poland Rose of Rocky Mount celebrated her 90th birthday on March 15th. Her card friends at the Nash County Senior Center in Nashville gave Rose a surprise birthday party and luncheon on Monday, March 18.
More ...
Named top 75 Agent
Stacey Wise, Nash County Agent for North Carolina Farm Bureau Mutual Insurance Company, was named among the top 75 Agents for 2018, by Steven D. Carroll, CPCU, Executive Vice President and General Manager. Agent Wise was selected for the honor based on her outstanding sales and service record for multi-lines of insurance during 2018. North Carolina Farm Bureau Insurance Company has more than 820 agents across the state.
More ...
Donation
Paul G. Bass (left) and George Alma Edwards (right) present Meredith Coley a donation on behalf of the Momeyer Ruritan Club for the MS walk she participated in on March 23.
More ...
Passes the gavel
Beverly W. Whitehurst, left, Outgoing Worthy Matron of the Nashville Chapter of the Order of the Eastern Star, passes the gavel to Janelle Ezzell, Incoming Worthy Matron for 2019-2020. Eastern Star members are Master Masons and women with specific Masonic relationships. Members focus on awarding scholarships, supporting local charities, assisting with disaster relief, etc., during the year.
More ...
Twin County Sugar Run is April 13th
For the second consecutive year, runners and walkers join with the healthcare community of Rocky Mount, Nash and Edgecombe Counties to raise awareness and money to fight the threat of diabetes during the Twin County Sugar Run, Saturday, April 13th, at Station Square, 301 South Church Street, Downtown Rocky Mount.
More ...
Nash County Animal Friends' Notebook


THE SUN ~ Spring is here and that means rising temperatures. There are obvious things we must do for our pets with the heat. If they are outside, they must have access to water at all times and shade! Also, if you take your dog riding in your vehicle, the sun shine will raise the temperature inside to deadly results. Just as a reminder of the rules, we have published that section of the ordinance below. These, obviously, are the bare minimal required by law.

More ...
CAROL VIERELA, NASH COUNTY ANIMAL FRIENDS
It feels good to know that we belong to Jesus


I heard a testimony from a lady in my church. She confessed to having a nervous breakdown and was so stressed out that she couldn't remember her own name. Ultimately, it was her faith that brought her through. "I may not have known my name," she exclaimed, "but Jesus did."
I thought about her story and realized the comfort that comes from knowing that we belong to Christ.

More ...
MIKE RUFFIN
Luke's Word for the Week


Ok fellow followers, let's talk fasting today. Why? Well if we fail to partake in the spiritual discipline of fasting we will, not might, fail to live into the fullness of what God has in store for us in our new life.
You see, fellow follower, new life does not begin in the age to come - but now, as we've entered into a new citizenship, where we are no longer strangers of the covenant (Eph. 2:12), but heirs of the promise (Gal. 3:29).

More ...
LUKE WHITEHEAD
Governor appoints Gordon-Bray to Military Affairs Commission
Governor Roy Cooper recently announced appointments to 21 North Carolina boards and commissions.
"These appointees bring strong skills and diverse perspectives to state boards and commissions," said Gov. Cooper. "Their work will provide valuable guidance and oversight on a variety of issues critical to North Carolina."
More ...
PEACHTREE COMMUNITY NEWS


God truly blesses us. He furnished us with a beautiful day Sunday as The Peachtree Baptist Church Congregation and friends met to worship.
The Sanctuary flower arrangement Sunday was presented to glorify God by Barbara Privette in honor of her daughter, Mary Holderness, whose birthday was March 24th.

More ...
FRAN BUNN
RED OAK NEWS


Women in Action missions group of Red Oak Baptist Church met at the church on Tuesday, March 19. They enjoyed supper together followed by their missions program led by Vicki Lassiter. Other parts of the program were shared by Maureen Williams and Jennifer Vire. Their mission action project for the month was donations of pet supplies to My Sister's House.

More ...
SUZY PEARCE
Representatives discuss ways to address opioid crisis


Representatives James Gailliard (D-Nash), Graig Meyer, (D-Orange), Amos Quick (D-Guilford) and Sen. Paul Lowe (D-Forsyth) attended a press conference with members of the North Carolina Council of Churches following their Summit on the Opioid Crisis. Members of this statewide organization discussed the ways they intend to put their concerns into action to address this crisis that is adversely affecting our state.

More ...
Contributed
A daughter never stops being your little girl


Dear Holly,
I was having trouble deciding whether to continue these letter/columns after you graduated. I agonized over this for some time.
While you will always be my little curly-headed pixie, I realized too, that you're now an adult and deserve some say in what your old man says about you in print.

More ...
Mike Brantley - 1 opinion posted
Stein warns, don't be fooled by imposter scams


If someone contacts you to tell you that you're in trouble with law enforcement or the government, or someone you love is danger, it's understandable to feel panicked or afraid. It's also understandable to want to act immediately to fix the situation.
But fear and panic can make us vulnerable to scammers who want to steal our money.

More ...
Attorney General Josh Stein
Backward Glances


SCOUTING AWARD -- This photo originally published in The Nashville Graphic May 6, 1971. Girls Scout leaders look on as Mrs. E.M. Garrison presents a scouting award to W.C. Cooke, Jr., president of the men's Class of the Nashville United Methodist Church. From left to right are Rev. Harry Jordan, pastor of the church, Cooke, Mrs. R.A. McGilvary, Mrs. Garrison, Mrs. Overton Suiter, Mrs. Don Cramer, Mrs. George Nihart, Jr. and Miss Patty Nihart.

More ...
A PICTORIAL LOOK INTO THE PAST

NORTHERN NASH GOLFER WILL BAZEMORE

COURSE CREDIT


WAKE FOREST - Members of the Class 3-A Big East Conference gathered at Brevofield Golf Club in Wake Forest on Monday for their second 18-hole match of the 2019 season.
Despite confusing weather that ranged anywhere from warm, chilly, windy, clear, and even rainy, nearly all scores improved from the March 13 18-hole match at Willow Springs in Wilson.

More ...
CHANCE PUCKETT, Correspondent

NORTHERN NASH VETERAN STANDOUT KYLAR WIGGINS (RIGHT)

PHYSICALITY!


RED OAK -- After 90 tough, grueling minutes of physical action, the outcome of Tuesday's key Big East Conference girls soccer matchup between Franklinton and host Northern Nash came down to a matter of finesse.
The teams battled through two halves and a pair of five-minute overtimes with the score even at 1-1 before utilizing penalty kicks to determine the winner.

More ...
GEOFF NEVILLE, Graphic Sportswriter
'Crank' Makes E-W Game


RED OAK -- Northern Nash senior quarterback Davontae Wiggins has seen a great deal of success in his time with the Knights, such as holding the school's single-game football records for both passing yards and passing touchdowns.
Wiggins, who just wrapped up his senior varsity basketball campaign, will soon be adding another accomplishment to that list, as he was recently selected to play in the annual North Carolina East/West All-Star game at the 2019 North Carolina Coaches Convention.

More ...
CHANCE PUCKETT, Correspondent

NORTHERN NASH'S JAY PATEL

Young Knights showing potential on the courts


RED OAK -- When tryouts began back in February, Northern Nash High School boys tennis coach Elaina Ingram welcomed back only two full-time players from last year's squad.
Most of the other faces Ingram saw were either non-rotation performers from the 2018 campaign -- or students attempting to be a part of the program for the first time.

More ...
GEOFF NEVILLE, Graphic Sportswriter
A Big Weekend


CARY -- The North Carolina Wesleyan College baseball team finished off conference foe William Peace University with a three-game road sweep on Sunday as the Bishops held on for a 5-3 win.
The Bishops improved to 17-6 overall and 8-3 in the conference with the sweep while Peace fell to 5-17 and 1-10.

More ...
Staff Reports
ECU's Brickhouse nabs league honor


GREENVILLE -- East Carolina University junior Spencer Brickhouse has been named the American Athletic Conference Player-of-the-Week, according to the league office Monday afternoon.
It is Brickhouse's first career honor and marks the fifth time this year a Pirate has earned weekly accolades from the AAC.

More ...
Staff Reports
Mudcats announce radio info


ZEBULON -- The Carolina Mudcats have announced that The Big Dawg WDWG-FM 98.5 will return for its eighth consecutive season as the flagship radio station of Mudcats baseball this season.
The Mudcats will additionally air select weekday day games on Sports WRMT-AM 1490 in 2019.

More ...
Staff Reports
CHIP OFF THE OLD BLOCK
Southern Nash's Carson Winstead sends a chip shot toward the green during Monday's action at the Big East Conference Golf Match at Brevofield Golf Links.
More ...
GODLEY GOES FORWARD
Northern Nash's Janiah Godley moves into scoring position for the Lady Knights during Tuesday's overtime loss against Big East Conference opponent Franklinton High School.
More ...
First Friday kicks off April 5th
First Friday returns to the Imperial Centre on April 5 from 6-9 p.m. with a night full of options.
The Mac McLaughlin Band will perform in the Arts Center lobby in honor of JAM (Jazz Appreciation Month).
As always, the Children's Museum will be open for arts & crafts activities where cookies and drinks will be served.
More ...
Seussical Jr.
Faith Christian School will present a production of Seussical Jr. on March 29 and 30 at 7 p.m. performed at The Dunn Center. The production is based on the works of Dr. Seuss, the music supervised, adapted and produced by Bryan Louiselle. Music is by Stephen Flaherty, lyrics by Lynn Ahrens. The book is by Lynn Ahrens and Stephen Flaherty and co-conceived by Lynn Ahrens, Stephen Flaherty and Eric Idle. Pictured is a scene featuring the bird girls.
More ...