Subscribe/Access
Advertisements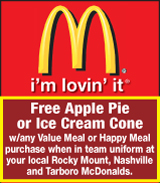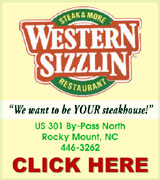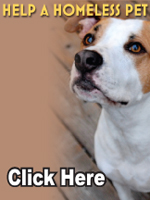 Sections
Member Options
Back
Castalia board approves town clerk hire


Castalia Commissioners were split in deciding who would serve as the town's next town clerk.
Two candidates were reportedly interviewed last week and commissioners met on Monday night to discuss the candidates and decide who they would select.
Commissioners voted 3-2 to move forward with hiring Maxine Perry for the position. Alston made the motion to hire Perry, which was seconded by Mann. Commissioners Brian Hinkle and Patsy Fisher voted against the motion.

More ...
AMANDA CLARK, GRAPHIC STAFF WRITER
Town to interview candidates


Nashville's Town Council will soon begin interviewing candidates for the town manager position.
The town manager search deadline was on Friday, February 15, Interim Town Manager Leonard Barefoot said.
"We're getting close," he added.

More ...
AMANDA CLARK, GRAPHIC STAFF WRITER

The Nashville Girls won first place in the cooking challenge on Monday during the Farm to Fork event. Pictured (L-R( is:Payton Wiggs, Marlee Proctor and Zoie Blackwell.

Farm to Fork is hit with area youth


Youth from Nash and Edgecombe Counties spent their day off learning about food safety and participating in a cooking challenge.
Nash and Edgecombe Counties Cooperative Extensions joined together to host the Farm to Fork Food Challenge on Monday.
The event stemmed from an event held over the summer, said Regina Moseley, Family and Consumer Science Extension Agent for Nash and Edgecombe Counties.

More ...
AMANDA CLARK, GRAPHIC STAFF WRITER

PACE

Momeyer honors Pace for service


Momeyer's Town Council recognized former councilman Ronnie Pace for his 27 years of service last Monday during their regular meeting.
Pace's resignation from the board was announced at the board's November meeting, however, his resignation was effective October 31. Pace did not give a reason for his resignation.

More ...
AMANDA CLARK, GRAPHIC STAFF WRITER

DAVIS

The VOICE is back in action


The VOICE of Nashville wants to get back out in the community.
The organization has been around since 2002, said president Ted Davis. It first organized as the Nashville Task Force after a group of Nashville residents decided to form a task force aimed at addressing the drug problem in certain areas of town.

More ...
AMANDA CLARK, GRAPHIC STAFF WRITER
Nashville's Opry to resume in 2020


The 41st annual Elsie Clark Memorial Opry will not be held this year.
Nashville's Business and Professional Women (BPW) have hosted the event for the past 40 years but this year, had to make the decision to cancel the event, said club president Barbara Tyre.

More ...
AMANDA CLARK, GRAPHIC STAFF WRITER
Nash County 4-H'ers win "glowing" awards!


4-H'ers and volunteers were glowing last Monday night at the Nash County 4-H annual award's banquet.
This year's theme was "4-H Glow Night."
Sandy Hall, Nash County Cooperative Extension Director and 4-H Agent, said 4-H has a new slogan, "4-H Grows Here!"

More ...
AMANDA CLARK, GRAPHIC STAFF WRITER
RPD investigates homicide
Rocky Mount Police are investigating a murder that occurred last Wednesday morning on Drew Hills Court.
Officers responded to Drew Hills Court around 11 a.m. last Wednesday, February 13 in reference to an unresponsive female. Upon arrival, officers found Latisha Jasmein Lee, 31, of Rocky Mount, deceased. Lee had sustained injuries from an aggravated assault.
More ...
Man charged with murder of Rocky Mount woman
Rocky Mount Police have charged a man with first degree murder in the shooting of a 65-year-old woman.
Police responded to a shot spotter activation call around 12:41 a.m. on Saturday, February 16 at 1716 Windsor Drive. Upon arrival, officers located Sandra Fay Epps, 65, of Rocky Mount, unresponsive from injuries sustained from a gunshot. Epps was pronounced dead on the scene.
More ...

Faryln Andres Suarez de Jesus
Joint operation nets large heroin bust
Forty-seven bricks of heroin were recently seized during a joint operation between the Wilson County Sheriff's Office, the Nash County Sheriff's Office and the Drug Enforcement Administration.
The operation was conducted on February 6. The operation began from information received by officers of the Wilson Police Department that a source of heroin from Raleigh was responsible for distribution of large quantities of heroin within the city limits.
More ...
Rocky Mount man sentenced 17 years for 2016 robberies
A Rocky Mount man was sentenced to 17 years in prison for robbing four businesses in 2016.
Senior United States District Judge Malcolm J. Howard sentenced on February 12 Darius Coty Whitaker, 24, to 204 months in prison followed by five years of supervised release.
More ...
Nashville native graduates basic military training
U.S. Air Force Airman 1st Class Jamison M. Wiggins graduated from basic military training at Joint Base San Antonio-Lackland, San Antonio, Texas.
The airman completed an intensive, eight-week program that included training in military discipline and studies, Air Force core values, physical fitness, and basic warfare principles and skills.
More ...
Rocky Mount job fair is March 4th
The City of Rocky Mount Parks and Recreation Department will host its 2019 Job Fair on March 4 from 10 a.m. - 1 p.m. at the Booker T. Washington Community Center. Representatives from more than 20 local companies will be on hand to talk with prospective employees.
Cummins Rocky Mount Engine Plant, the city of Rocky Mount, Pfizer Rocky Mount, UNC Health Care, Action Staffing, Manpower, along with more than a dozen other businesses will have tables with information on current open positions.
More ...
Honored
Christian Horne was honored as the Volunteer of the Year as a non club member at Coopers Ruritan Club. Christian is a tremendous help to the club as a volunteer during the club's two barbecue chicken plate sales. Pictured, left to right, are Jane Tyson, Treasurer, Christian Horne and Steve Williams, President.
More ...
Installed
New member Eric Packard was installed at the Coopers Ruritan Club January meeting. Pictured, left to right, are Eric Packard and Steve Williams, President. Eric is also the Coopers Ruritan Club Chaplain.
More ...
Nash County Animal Friends' Notebook


OPEN HOURS ~ The Nash Shelter is OPEN 1 to 4 p.m., Monday through Friday. This is nice, if you don't work a regular workweek or work at all. It is a handicap to people who work! The reason? No money for the extra person that it would require or the extra facility expenses it would entail. How can we change this? Well, we were told one time, that we could endow a position.

More ...
CAROL VIERELA, NASH COUNTY ANIMAL FRIENDS
Dickens volunteers over 12,000 hours as chaplain
Nash UNC Health Care recently posted its annual "Pastoral Care Chaplains with 500+ Total Hours of Service" listing in the front lobby of Nash General Hospital. As of December 31, 2018, Chaplain Mark Dickens remains at the top of the list with 12,367 hours volunteered in chaplaincy service to patients and families.
In the decade since the hospital began tracking chaplaincy service hours, Dickens's service time exceeds the combined hours accumulated by the chaplains with the second and third highest hours.
More ...
The secular world uses the Bible, too!


Have you ever heard of an idiom? Those of us who took a foreign language in high school or college have because in every language of the world, there seems to be a number of words and phrases that take on a different meaning than the words mean by themselves. For example, the word "cool" doesn't always refer to temperature.

More ...
MIKE RUFFIN
Luke's Word for the Week


Last week we looked at the simple, yet foundational, truth: God created. This week we are going to look a bit deeper into that, specifically the notion that God, who is utterly other than creation, creates humanity to be utterly other than all the rest of creation. To put it another way - humans are the crown of creation, meaning we are above the rest of the created order. To mix up humanity as just another part of creation, is to miss the scriptural truth that humans (you and me...your best friend, your greatest enemy, the folks who vote like you and the folks who don't vote like you) are all made in the image of God.

More ...
LUKE WHITEHEAD
RED OAK NEWS


Congratulations to Brent and Morgan Belk on the birth of their son, Bodee James born on February 10! Proud grandparents are Craig and Susan New.
Congratulations to Tristan Murray, son of Todd and Rebecca Murray, who was baptized at Red Oak Baptist Church on Sunday, February 17!
The Baptist Men enjoyed their monthly breakfast together on Sunday, February 17.

More ...
SUZY PEARCE
Intersections: God and Life


Recently I've been reflecting on how my "call" to pastoral ministry began. I believe it's important to remember from where we've come and value the markers along that journey.
In 1980 on a Saturday morning in September, having spent the night with a best friend, I awoke early that morning sensing that something had changed. Within the hour I would receive the phone call I never wanted to answer.

More ...
CARLYLE HALL
PEACHTREE COMMUNITY NEWS


The Peachtree Baptist Church Congregation and friends met last Sunday during a rainy day. God is getting us ready for the dry day to come.
The Sanctuary flower arrangement Sunday was presented to glorify God by Brenda and James Shepherd in honor of their wedding anniversary on February 28th.
Sunday School: Jerry Hobgood welcomed the Sunday school gathering.

More ...
FRAN BUNN
4-H Club pics, 1
The Lucky Spurs 4-H Club was named the Club of the Year for Nash County 4-H. Pictured (L-R) is club leader Julia Williams with members Bryleigh Colbert, Ally Causey and Elizabeth Hanson and club leader Wanda Bunn.
More ...
4-H Club pics, 2
The White Oak Clovers received the Citizenship Award. Pictured (L-R) is: Colin Leggett, Carter Leggett and Club Leader Sue Leggett.
More ...
4-H'ERS OF THE YEAR
Julia Willamson (at left) was named the 4-H'er of the year for 14 and up and Taryn Reams was named the 4-H'er of the Year for 9-13-year-olds last Monday night at the annual 4-H Award's Banquet.
More ...
COOKING
Payton Wiggs and Marlee Proctor (L-R) work together to create a dish during a cooking challenge on Monday. Payton and Marlee, along with Zoie Blackwell, were part of the team Nashville Girls who won first place in the competition.
More ...
Too many books is sign of healthy mind


Normally, finding out I have a problem -- honestly, my wife has it, too -- would be a moment for concern.
But this problem is the one of having too many books.
We have a lot of books in our house, and very many of them have not been read. It turns out the Japanese have a word for this -- tsundoku, according to a recent article in The New York Times. Tsundoku means "a stack of books that have not been read."

More ...
Mike Brantley - 1 opinion posted
Don't overlook the strong leadership we have right in our own backyard


Nashville currently has several open vacancies they are working hard to fill, one of which is a chief of police.
The chief's position is certainly an important one. Nashville's police department has, in the last few years, come to be known as a strong community policing department, thanks to former Chief Tom Bashore and those directly under him.

More ...
Amanda Clark - 1 opinion posted
Thank you Nashville Fire and Nash County EMS


Dear editor: On February 6th, we were in need of medical assistance for my husband. When I called 911, the dispatcher was very calming. He helped me on the phone until help arrived.
I discovered when a call goes out, people come from everywhere. We had a neighbor we've never met that came from his house.

More ...
LETTER:
Backward Glances


This photo of Nashville High School's Class of 1947 was submitted by Mrs. Anise Poland Rose.

More ...
A PICTORIAL LOOK INTO THE PAST

INSIDE FACTOR. Northern Nash's Sapphyre Foster (right) goes up for a basket during last Friday's girls basketball contest at rival Wilson Hunt.

ON TO THE SEMIS


WILSON - Despite leading by seven points heading into the final period of play last Friday night, Grover Battle's Northern Nash Lady Knights were unable to pull out the win this past week in girls basketball action at Wilson Hunt.
The Lady Knights fell to the Wilson Hunt Lady Warriors, completing Hunt's 18-3 regular season and 9-1 Big East campaign, which was good enough for the Lady Warriors to earn the Regular Season Big East Championship, and the one-seed in this week's Big East Girls Basketball Conference Tournament.

More ...
CHANCE PUCKETT, Correspondent

NN'S DARQUEZ FLOWERS

JUST PERFECT


WILSON -- Coming into last Friday night's away contest against Wilson Hunt, Northern Nash's boys basketball team, as well as the student body and community fan base, knew that it was no ordinary conference game.
A win in Friday's game would mean a perfect 10-0 Big East record, for the third season in a row, as well as 22 consecutive wins on the 2018-2019 season.

More ...
CHANCE PUCKETT, Correspondent
NCWC falls at Methodist


FAYETTEVILLE -- The North Carolina Wesleyan College men's basketball team fell in its final road game of the regular season last Saturday afternoon going down 83-73 in Fayetteville to conference rival Methodist University.
Methodist led 40-35 at the break shooting 48 percent while NC Wesleyan actually shot better at 54 percent.

More ...
Staff Reports

CONCENTRATE. Southern's Sam Gaure nails a free throw against Franklinton.

END OF SEASON


ROCKY MOUNT -- Southern Nash made significant strides on the girls basketball court this season -- even though the results might not show up in the Big East Conference standings.
Clutch outside shooting was one of the main reasons the Ladybirds were able to pick up four victories in 2018-19, but that intangible was not available during Monday's opening-round loss to Franklinton in Big East Conference Tournament action.

More ...
GEOFF NEVILLE, Graphic Sportswriter
NASH CO. REC RESULTS


NASH COUNTY -- Listed are updated Nash County Parks and Recreation Department Youth Basketball Scores:

More ...
Staff Reports

BLOCKING THE PATH. Nash Central High School's Bianca Ricks (left) plays strong defense for the Lady Bulldogs during last year's girls soccer contest at Bunn HS in Franklin County.

A Soccer Future


ROCKY MOUNT -- Bianca Ricks was not going to let not one but two serious knee injuries keep her from fulfilling her dream of becoming a college soccer player.
That aspiration became a reality last week for Nash Central High School's Ricks as the signed a letter-of-intent to continue her soccer career at Catawba College, a Division II school located just north of Charlotte.

More ...
GEOFF NEVILLE, Graphic Sportswriter
Red Oak releases diamond sked


RED OAK -- Red Oak Middle School will begin its softball/baseball schedule on March 11 with a road matchup at Edwards Middle in Rocky Mont.
Red Oak's complete ledger is as follows, with home events listed in CAPS:

More ...
Staff Reports
NC State opens in strong fashion


RALEIGH -- Headlined by three home runs, including the first career homer and grand slam from junior Lawson McArthur, No. 21 North Carolina State University baseball team powered past Bucknell, 12-8, Sunday afternoon to complete the series sweep on the NCSU campus.
The Wolfpack scored seven runs in the seventh inning, which are the most in an inning since March 3, 2018 against Campbell.

More ...
Staff Reports
COUNTY FUTSAL UPDATE


NASH COUNTY -- Here are updated scores from the Nash County Parks and Recreation Department's Youth Futsal League:

More ...
Staff Reports
CRANK-ING THINGS UP
Northern Nash's Davontae 'Crank' Wiggins soars for a layup for the Knights during last Friday night's road conference victory against rival Wilson Hunt High School.
More ...
FINDING A WAY
Southern Nash's Tristian Foster looks for an opening during Monday's tourney game versus Franklinton.
More ...
HOLD ON TIGH
Southern Nash's Jalisa Williams (with ball) tries to grab a loose ball during Monday's contest against Franklinton in the first round of the Big East Conference Tournament.
More ...
ONE AGAINST THREE
Northern Nash's Jadaysia Hedgepeth drives through a trio of Wilson Hunt defenders during last Friday night's Big East Conference girls hoops showdown at the Hunt Gym.
More ...
SENCERE SLIDES FOR TWO
Northern Nash's Sencere Battle drives between a pair of Wilson Hunt defenders for a clutch basket during last Friday night's Big East Conference meeting.
More ...
SHOW OF SUPPORT
Members of the Big East Conference Champion Northern Nash High School cheerleading squad cheer on the Knights during last Friday's basketball action at Wilson Hunt.
More ...