Subscribe/Access
Advertisements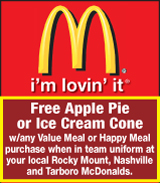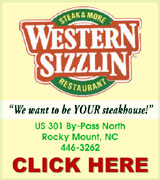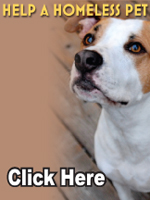 Sections
Member Options
Back
SBI investigates deputy involved shooting


The State Bureau of Investigation has been called in to investigate an officer-involved shooting that killed a Bailey man early Saturday morning.
Nash County Sheriff Keith Stone said deputies were called to Maudis Road around 5:30 a.m. on Saturday, February 9 in reference to a sexual assault that had occurred earlier.
"At that time law enforcement went to Maudis Road, the same area Mr. (Johnny)Ramirez lives in," Stone said in a press conference.

More ...
AMANDA CLARK, GRAPHIC STAFF WRITER
Manager debunks new jail need


Nash County Manager Zee Lamb is disputing reports that a new county jail is needed.
Lamb told Nash County Commissioners during the February 4 meeting that an article that ran in a local newspaper had inaccurate information and he wanted to set the record straight.

More ...
AMANDA CLARK, GRAPHIC STAFF WRITER
Nashville man nabbed after chase
Spring Hope Police arrested a Nashville man last Tuesday night.
Officers Gwaltney and Bell attempted a vehicle stop around 8:30 p.m. on Tuesday, February 5 and the vehicle, driven by Ryan Boose, of 112 Circle Drive, Nashville, sped away.
More ...

VIGIL - A candlelight vigil was held Saturday night in front of the Nash County Courthouse commemorating the three-year anniversary of the HOPE Initiative of Nash County.

HOPE celebrates three years


The HOPE Initiative of Nash County celebrated its three-year-anniversary on Saturday evening on the steps of the Nash County Courthouse.
A candelight ceremony was held to honor the 462 participants who have come through the program since its inception and to also remember those who have lost their battle with substance abuse disorders.

More ...
AMANDA CLARK, GRAPHIC STAFF WRITER
NRMS seeks local control of calendar


The Nash-Rocky Mount Board of Education wants local control of its school calendar and last week, approved a resolution supporting local calendar flexibility.
The resolution will be sent to the General Assembly.
In 2004, the North Carolina General Assembly took over control of setting school calendars. The late August start date, which is state mandated, has high school students not finishing their first semester until mid to late January.

More ...
AMANDA CLARK, GRAPHIC STAFF WRITER
Students spread love around Nash County


Northern Nash art students are spreading love through art around Nash County.
Students in Shelley Maloney's art class at Northern Nash High School spent the weekend distributing over 100 miniature ceramic figurines in random spots in Nashville, Red Oak, Castalia and Rocky Mount.

More ...
AMANDA CLARK, GRAPHIC STAFF WRITER
Meals program welcomes new truck


Last Thursday was a special day for the Nash County Home Delivered Meals Program, as a much needed new delivery truck arrived.
The new truck replaces the old one, which was purchased in 2004 and was not in good shape.
"It was basically falling apart," Aging Services Supervisor Ashley Winstead said.

More ...
AMANDA CLARK, GRAPHIC STAFF WRITER
Red Oak approves firm for park grant


Mark Garner, Vice President of Rivers and Associates addressed Red Oak's commissioners Monday night. Rivers and Associates will be helping the town with its application for the Part F Grant to be used in the Park expansion project. If received, the $500,000 grant would be used to expand the current playground area at the park into an all-inclusive (special needs accessible) playground, and construct a sensory garden, and a covered pavilion for bands to perform.

More ...
JESSICA A. SMITH, GRAPHIC CORRESPONDENT
Frye joins NC Wesleyan College marketing team
Michael Frye recently assumed the position of Web & Graphic Designer for North Carolina Wesleyan College. In this role, he is responsible for maintaining the visual identity and brand of the College to ensure maximum engagement among prospective students, current students, parents, faculty and staff.
Frye is no stranger to Wesleyan, having been a key player behind the College's rebranding effort in 2015 when he was employed by local marketing agency, Carney & Co. During this time, he was responsible for Wesleyan's website redevelopment and strategic planning for the future of the College.
More ...
NRMS Early College Honor Rolls
Nash-Rocky Mount Schools has released its Honor Roll lists for the second semester of the 2018-2019 school year.
The following students at Nash-Rocky Mount Early College made the A or A/B Honor Roll.
More ...
Rocky Mount woman charged with disaster recovery fraud
A Rocky Mount woman was indicted on 15 counts of disaster fraud related to the Hurricane Matthew recovery effort.
Robert J Higdon, Jr., United States Attorney for the Eastern District of North Carolina, announced the indictment, charging Sheila Ruffin, 50, with 15 counts of disaster fraud related to Hurricane Matthew recovery efforts conducted by the Federal Emergency Management Agency (FEMA).
More ...
NASHVILLE POLICE REPORTS
INCIDENTS
An escape from custody or resist, obstruct, delay was reported on 2/4/19 at 903 S Brake Street
An obtaining money/property by false pretense was reported on 2/7/19 at Subway, 104 West Nashville Drive
An assault on a female, simple assault and trespassing was reported on 2/7/19 at Mucho Mexico, 912 Eastern Avenue
More ...
NASH COUNTY SHERIFF'S OFFICE REPORTS
An ID theft was reported on 2/4/19 at 10598 Panter Street
A trespassing on railroad right of way and injury to real property was reported on 2/4/19 at S Old Franklin Road and Old US 64
A misdemeanor larceny was reported on 2/4/19 at 3697 N Halifax Road
A larceny was reported on 2/5/19 at 4922 US 264A
More ...
What happens when we wrestle with God?


It was a close encounter of the God kind and one of the most unusual stories told in Scripture. To many, it raises more questions than it answers. But to me, it reveals a great deal about the character of God. And it helps to answer one of the most troubling spiritual questions I have about the Lord, which is why he sometimes seems to be sitting back and letting my life spin out of control.

More ...
MIKE RUFFIN
RED OAK NEWS


The Baptist Men will have their monthly breakfast together on Sunday, February 17 at 8:30 am.
The children and youth will have a Casserole Lunch on Sunday, February 17 in the Red Oak Baptist Church Family Life Center. Cost is $5 per person. Proceed benefit their summer missions camps.

More ...
SUZY PEARCE
Intersections: God and Life


A sermon I've never preached, but in hindsight I wish I had early on in my ministry as a Pastor is on the subject of biblical expectations of a pastor. One reason I say this is because for myself, I have a difficult time saying "no." If I say no to a person's request for assistance with a project, I feel like I have let that person down. I tend to think I can do everything, but in reality I cannot and by not focusing as I should I end up spreading myself to thin.

More ...
CARLYLE HALL
Brake named to Dean's List at FSU
Fayetteville State University supports academic achievement and recently honored undergraduate students whose performance merits special recognition.
Each semester, outstanding students are honored by inclusion on the Dean's List. To earn this distinction, students must successfully complete at least 12 semester hours during one semester (or two consecutive terms for Fort Bragg students), earn a GPA of 3.2 to 3.74, and have no incomplete grades.
More ...
Annual Celebrate Life Banquet is February 28
Your Choice Pregnancy Resource Center Board of Directors will welcome Mike Sharrow, President of C12, as the 2019 Celebrate Life Banquet keynote speaker.
Sharrow is CEO and President for the C12 group which is the nation's largest network of Christian CEO's, business owners, and executives.
The Celebrate Life Fundraising Banquet will be held Thursday, February 28th, at 7 p.m. at Englewood Baptist Church in Rocky Mount. Doors open at 6:30. For reservations, please call 446-2273 by Wednesday, February 20, 2019.
More ...
PEACHTREE COMMUNITY NEWS


The Peachtree Baptist Church Congregation and friends met last Sunday to celebrate the 210th anniversary of Peachtree Baptist Church. God is so good all the time.
The Sanctuary flower arrangement Sunday was presented to glorify God by Lynn Griffin in honor of her husband, David whose birthday was February 7th and in celebration and recognition of Peachtree Baptist's 210th Anniversary.

More ...
FRAN BUNN
Luke's Word for the Week


Let me go ahead and show my cards on this one. The sanctity of life matters. Regardless of the creed, ethnicity, race, age, religion of any person - the sanctity of life matters.
To be a follower of Jesus Christ is to be a devout citizen of His Kingdom where we pledge allegiance to His Lordship by living according to His Kingdom ethos through word and deed.

More ...
LUKE WHITEHEAD
Rocky Mount residents named to honor lists at Chown University
Chowan University has announced the President's and Dean's List honorees for Fall 2018.
To earn membership on the President's List, a student must earn a semester GPA of 3.8 or higher. Those who have attained a grade point average between 3.25 and 3.79 for the semester are awarded Dean's List honors. These distinctions, for full-time students, will become part of their official record.
More ...
Red Oak Middle School Honor Rolls
Nash-Rocky Mount Schools has released its Honor Roll lists for the second semester of the 2018-2019 school year.
The following students at Red Oak Middle School made the A or A/B Honor Roll.
More ...
Southern Nash High School Honor Rolls
Nash-Rocky Mount Schools has released its Honor Roll lists for the second semester of the 2018-2019 school year.
The following students at Southern Nash High School made the A or A/B Honor Roll.
More ...
Nash County Animal Friends' Notebook


Sadly very few cats and kittens come to the adoption floor at the Nash Shelter. Why? Because they are deemed feral and euthanized. It is true that the older the kitten, the less it is able to become a domestic cat. One that will sit on your lap and purr. One that would be tamed. However, if you can get one that is under two-three months, they adapt super easy! So often too, the older ones may actually be former domestic cats that have been put out and had to revert to the wild stage to survive!

More ...
CAROL VIERELA, NASH COUNTY ANIMAL FRIENDS
Remembering "Sister" Matthews


Two famous people died last week: Congressmen Walter Jones and baseball Hall of Famer Frank Robinson. Both were notable for their accomplishments and well-liked.
A little closer to home, we lost a known person: Annie Estelle Bass Matthews.
If that doesn't ring a bell, it's because most people called her Sister.

More ...
Mike Brantley
Freedom of speech doesn't have to be hostile


It's been a tough week for Nash County - from all directions.
A Bailey family and community are mourning the loss of a young man killed during a deputy-involved shooting early Saturday morning.
Speculations and assumptions quickly lit up social media from both sides. Some were accusing law enforcement of reacting unnecessarily and others making allegations as to what prompted the incident, one even indicating all the more need for borders as the suspect was Latino.

More ...
Jo Anne Cooper
Backward Glances


This photo originally appeared in The Nashville Graphic on May 31, 1977. The Peoples Bank of Rocky Mount team had advanced to the finals of the Northern Nash Booster Club's women's state qualifying softball tournament in Nashville before losing 8-1, finishing as runners-up in the tournament.

More ...
A PICTORIAL LOOK INTO THE PAST

SOUTHERN NASH'S LUKE COBLE (AT RIGHT)

Wrestlers Sparkle At Regionals


CLEVELAND -- As the sport continues to get more popular by the year, qualifying for the state wrestling championships keeps getting harder.
Only one mat standout from Northern Nash and Southern Nash made the grade during last Saturday's action at the annual Class 3-A East Regionals, which were held at the Cleveland High School Gymnasium in Johnston County.

More ...
GEOFF NEVILLE, Graphic Sportswriter

NORTHERN NASH HIGH SCHOOL'S HANNAH EVANS (WITH BALL)

TRENDING UPWARD


RED OAK -- With one game remaining in the regular season, both Northern Nash's varsity girls and boys basketball teams are looking forward to a hopeful playoff run.
The Knights will travel to Hunt this Friday, which will be the final regular season game of the 2019 campaign for both teams.

More ...
CHANCE PUCKETT, Correspondent

NORTHERN NASH RUNNING STAR JORDAN RICHARDSON

DISTANCE KING


RED OAK -- In a strange twist of fate, Jordan Richardson can thank a single coach for one potential career ending -- and another one starting.
As it turned out, those circumstances turned out to be profitable for Richardson during his days at Red Oak Middle School.
Richardson tried out for the boys hoops squads at ROMS in both his seventh and eighth-grade years, but was cut each time by Tigers' head coach Jeff Dodrill.

More ...
GEOFF NEVILLE, Graphic Sportswriter
Norris a champion for Dogs


ROCKY MOUNT -- To the casual observer, Lance Norris' success this season for the Nash Central High School Swim Team could be considered nothing short of amazing.
After all, how many freshmen, regardless of the sport, can be this dominant -- even on the state level?

More ...
GEOFF NEVILLE, Graphic Sportswriter

SN'S KRYSTAL TAYBRON

Birds topped vs. the Rams


FRANKLINTON -- Franklinton was missing two starters due to the state indoor track and field championships -- a fact that gave Southern Nash a bit of optimism heading into last Friday's meeting between the Big East Conference girls basketball rivals.
Southern also entered with somewhat of a successful pedigree against the high-powered Lady Rams, including an upset victory last year in Stanhope.

More ...
GEOFF NEVILLE, Graphic Sportswriter
NASH CO. REC RESULTS


NASH COUNTY -- Listed are updated results from the Nash County Parks and Recreation Department's Youth Basketball League:

More ...
Staff Reports
Bishops win three of four games


ROCKY MOUNT -- Leadoff second baseman Brad Pennington helped lead the North Carolina Wesleyan College baseball team to an opening-day doubleheader sweep of the Eastern Mennonite University Royals (Va.) last Saturday with his solo home run in game 1 and his 2 for 2 day in game 2.
NC Wesleyan won 5-1 in game 1 and 4-3 in game 2.

More ...
Staff Reports

ATKINSON ON THE MOVE. Red Oak Middle School's Jessiah Atkinson (with ball) takes the baseline during last Thursday's championship matchup with Parker Middle.

A Heartbreaker


RED OAK -- Few losses in school history have been a crushing for the Red Oak Middle boys basketball squad as last Thursday's heartbreaking setback against Parker in the championship game of the Tri-County Conference Tournament.
The Tigers seemed poised to hoist yet another league title -- their second in a row -- as they entered the matchup with an undefeated record.

More ...
GEOFF NEVILLE, Graphic Sportswriter
A Superb Week!


RALEIGH -- For the second consecutive game, sophomore Montre' Cash from Nash Central from set a career-high after scoring 39 points, but it wasn't enough as the Averett University men's basketball team's valiant comeback effort fell just short in a 91-89 loss to William Peace University on the road last Saturday.

More ...
Staff Reports
Change Of Plans


STANHOPE -- Actions have always spoken louder than words on the football field for quiet Southern Nash defensive lineman Lamont Williams.
That's a trend Williams hopes will continue at the next level as he signed a letter-of-intent last Wednesday to continue his gridiron career at Wingate University.
Wingate, a Division II school just East of Charlotte, competes in the South Atlantic Conference and reached the NCAA Playoffs during the 2018 campaign.

More ...
GEOFF NEVILLE, Graphic Sportswriter
Brown finalizes his future


RED OAK -- Despite only playing one season under Coach Andrew Farriss and at Northern Nash, TaRod Brown made quite the impact on the football field this past fall for the Knights.
As a result, Brown signed with Winston-Salem State last Wednesday, where he will continue his career on the football field as a Ram.

More ...
CHANCE PUCKETT, Correspondent
SN girls soccer to open Feb. 27


STANHOPE -- Southern Nash High School will begin its 2019 girls soccer season on Feb. 27 with a home match against the SouthWest Edgecombe Cougars.
This will be Robbie Kennedy's first season as the head coach for the Ladybirds.
Southern's complete ledger is as follows, with home events listed in CAPS:

More ...
Staff Reports
Rally Time For SN


FRANKLINTON -- With only one starter returning from last year's club, it was easy to wonder about the fortunes of the Southern Nash High School boys basketball team during the 2018-19 campaign.
SN head coach Robbie Kennedy knew that, in time, the Firebirds would be strong, thanks in part to an influx of quality younger performers.

More ...
GEOFF NEVILLE, Graphic Sportswriter
Big East track coach earns honor


FRANKLINTON -- Franklin County native and Franklinton High School Coach Clennie Wilkins has been delegated as the newest Board of Directors member for the North Carolina Track and Cross Country Coaches Association.
Wilkins will represent Region 1 of the State of North Carolina which includes the high schools in the Coastal Region of North Carolina.

More ...
Staff Reports
ALL ABOUT THE INTENSITY
Northern Nash's Jadaysia Hedgepeth (right) is fouled during last week's important Big East Conference girls basketball showdown against homestanding Wilson Fike.
More ...
FLEET FEET
Southern Nash's Krystal Tabron (right) makes a speedy move into the lane for the Ladybirds as part of last Friday night's conference road meeting at Franklinton High School.
More ...
GOING UP?
Red Oak Middle School's Malik HIll (with ball) tries to find room on his way to the basket during last Thursday's home boys basketball championship showdown against rival Parker.
More ...
STICKY DEFENSE FROM SENCERE
Northern Nash's Sencere Battle (21) defends the basketball for the Fighting Knights during last week's road decision against league foe Wilson Fike.
More ...

Rolwing
Steinert and Rolwing to perform at Cherry Hill
Pianist-organist Daniel Steinert and soprano Julia Rolwing will give a salute to the many special days of February at Cherry Hill on February 17, 2019. With Black History Month, Valentine's Day, and Presidents' Day occurring in the shortest month of the year, the musical duo will pay homage to African American composers, love songs of yesteryear, and music that embodies the spirit of America. A combination of voice, piano, and organ will present music of Strauss, Irving Berlin, Cole Porter, George Gershwin, Jerome Kern, Charles Wesley Ralph Simpson, and Adolphus Hailstork.
More ...