Subscribe/Access
Advertisements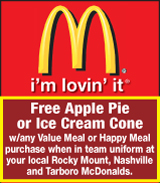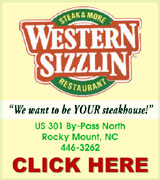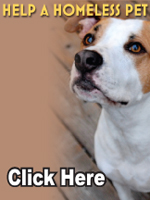 Sections
Member Options
Back
Police Chief to retire


The Town of Nashville will soon have one more vacancy, as Police Chief Tom Bashore announced his retirement this week.
Bashore has been with the town six years and in law enforcement over 21 years.
Bashore's last day will be December 31.

More ...
AMANDA CLARK, GRAPHIC STAFF WRITER
Nashville to update parks and rec plan


Nashville's Town Council gave the thumbs up for moving forward with updating a Master Plan for the Parks, Recreation and Cultural Resources Department.
The current Master Plan was competed over seven years ago and is outdated.
Marguerite Bishop, Parks, Recreation and Cultural Resources Director, said the department had begun the work needed to start the Master Plan writing process by conducting public surveys, polling different community groups, holding a public forum and even going door to door over the past year.

More ...
AMANDA CLARK, GRAPHIC STAFF WRITER
Citizen requests stop sign near school


A Nashville man wants the town to consider additional stop signs around Nashville Elementary School to help slow down traffic.
Jay Smith, who lives on Lucille Street, spoke before Nashville's Board last week and requested the board consider installing more stop signs around the school area.
Smith said traffic is heavy in the mornings but for those parents running late to school in the morning, speeding is a concern.

More ...
AMANDA CLARK, GRAPHIC STAFF WRITER

Red Oak Mayor Pro Temp Tony Bennett (right) was sworn in Monday night by Mayor Levell Langley as Red Oak's deptuy finance officer.

Red Oak appoints finance officers


The regular monthly meeting of the town board of Red Oak on Monday was very brief. Town Commissioner Tony Bennett opened the meeting with prayer. There was no old business and only two items of new business.
First, a finance officer and deputy fiance officer were appointed and sworn in. Town Clerk Tracy Shearin was sworn in as the finance officer.

More ...
JESSICA SMITH, GRAPHIC CORRESPONDENT
State shuts down charter school


The State Board of Education has revoked the charter for Global Achievers School.
The school, which initially opened this past fall in Spring Hope but soon after moved to Rocky Mount, will have to close its doors.
Global Achievers School received a five-year charter from the State Board of Education on July 1, 2018 and was approved to operate a school for grades K-7 with a focus on project-based learning.

More ...
AMANDA CLARK, GRAPHIC STAFF WRITER
Nash County now accepting applications for Citizen's Academy
Nash County is looking for participants for its annual Citizen's Academy.
The Spring 2019 session will begin on January 22, with graduation set in May.
The Nash County Citizen's Academy provides an in-depth look at the many functions of county government from the citizen's viewpoint.
More ...
NASH COUNTY SHERIFF'S OFFICE REPORTS
An assault with a deadly weapon and misdemeanor larceny was reported on 12/2/18 at Strickland and W Hornes Church Road
A simple assault and assault on a female was reported on 12/3/18 at 2650 Volunteer Road
A breaking and entering was reported on 12/4/18 at 10992 Rock Quarry Road
More ...
State to replace 77 bridges
North Carolina has been awarded $23 million in grant money to replace dozens of bridges in 17 of the state's most economically distressed counties, including Nash County.
The state received the U.S. Department of Transportation's BUILD grant, which will be used to help complete a project to replace 77 bridges in Alexander, Allegheny, Beaufort, Duplin, Edgecombe, Halifax, Hyde, Iredell, Nash, Northhampton, Pitt, Sampson, Surry, Wayne, Wilkes, Wilson and Yadkin counties.
More ...
Donation
Members of the Northern Nash Senior High School Class of 1973 recently presented a check in the amount of $1524.00 to Principal Brian Hopkins. The funds were donated by classmates attending their 45th reunion on October 6, 2018.
More ...
Nash County Animal Friends' Notebook


I wrote this back in 2011 and it is still true! "Animal Control did not and still do not serve the public by acting as an Adoption Facility. This is not the fault of the Animal Control officers and Shelter staff. It is the fault of the County's administrators from the Director of the Health Department to the Commissioners. They do not budget enough money to have a staff person open the Shelter during the times that working families could visit and adopt. The Shelter is undermanned, under-budgeted and more."

More ...
CAROL VIERELA, NASH COUNTY ANIMAL FRIENDS
Dixon named Scholar of local scholarship


Hannah Dixon has been named the 2018-19 Scholar of The Rocky Mount-Nash ECU Honors College Scholarship & Enrichment Fund.
Dixon was a member of the National Honor Society and valedictorian of her 2018 graduating class at Faith Christian School. She is entering her freshmen year at ECU and is planning to major in education/psychology.

More ...
Contributed
Lust is a deadly sin for the Christian


"Flee from sexual immorality. All other sins a man commits are outside his body, but he who sins sexually sins against his own body. Do you not know that your body is a temple of the Holy Spirit, who is in you, whom you have received from God? You are not your own; you were bought at a price. Therefore honor God with your body." (1 Corinthians 6:18-20)

More ...
MIKE RUFFIN
RED OAK NEWS


The youth and children of Red Oak Baptist Church did a great job with their play, "Here for the Gold", on Saturday, December 8! Following the play everyone enjoyed a barbecue dinner. Thanks to Kathy Wilson who directed the play and everyone who assisted including preparing the dinner.
Have gifts you want wrapped for Christmas? There will be a Gift Wrapping Fundraiser on Saturday, December 15 at 10:00 am - 1:00 pm in the fellowship hall in the main building of Red Oak Baptist Church.

More ...
SUZY PEARCE
Intersections: God and Life


"But if you love those who love you, what credit is that to you? For even sinners love those who love them. And if you do good to those who do good to you, what credit is that to you? For even sinners do the same. And if you lend to those from whom you hope to receive back, what credit is that to you? For even sinners lend to sinners to receive as much back.
Luke 6:32-34 NKJV

More ...
CARLYLE HALL
2018 Distinguished Staff Award
Dr. Dewey Clark (left) awarded Tammy Robinson (right), Director of Donor Relations & Stewardship at NC Wesleyan College, the 2018 Distinguished Staff Award on Monday, December 3rd at the annual staff Christmas celebration. Tammy has been at Wesleyan for seven years. The award honors staff members who have exhibited outstanding work performance, service and dedication to the College or community.
More ...
Luke's Word for the Week


If the greatest extent of the Christian faith was to get saved so you did not go to hell, then most of the New Testament would really not be needed. If salvation is all about confession of sin, then so much of Paul's rhetoric of living differently and being transformed by the renewal of our minds is utter ramblings in the great scheme of things. After all, if being a follower of the Way is all about the fire insurance then adopting a motto such as, "if it feels good do it!" seems suddenly appropriate.

More ...
LUKE WHITEHEAD
PEACHTREE COMMUNITY NEWS


The Peachtree Baptist Church Congregation didn't meet on Sunday. They stayed at home and enjoyed the beautiful snow The Lord gave us.
All activities were cancelled by most community churches.
Bible Verse of the Month:

More ...
FRAN BUNN
Governor appoints local to council
Governor Roy Cooper recently announced 34 new appointments to state boards and commissions.
Gov. Cooper appointed Timothy H. Ozment, of Rocky Mount, to the North Carolina Internship Council as a representative from a college or university with less than 5,000 students.
More ...
Nash County Blood Drives for December 2018 and January 2019
Thursday, December 13 from 12 until 6 p.m. at Englewood Presbyterian Church, 100 South Englewood Drive, Rocky Mount
Friday, December 14 from 11 a.m. until 4:30 p.m. at Englewood Presbyterian Church, 100 South Englewood Drive, Rocky Mount
Friday, December 14 from 2 until 7 p.m. at the Spring Hope Fire Department, 118 W Railroad Street, Spring Hope
More ...
Santa Storytime, pics 1


Skyla Miner is all smiles while getting her photo taken at one of several Christmas themed props on Saturday.

More ...
Graphic photos by Amanda Clark
Santa Storytime, pics 2
Aiden Price tells Santa what he wants for Christmas while holding a book given to him at the library and parks, recreation and cultural resources annual Santa Storytime event on Saturay.
More ...
What's in a name? A lot of anger, shame?


My students sometimes laugh at me because I put a lot of effort into properly pronouncing their names.
A name is one of the few things a person can own and there is a saying that the sweetest sound to a man's ears is the utterance of his name.
I don't know about that, but names are important. Some are famous, some are infamous, some are unique, some seem to have not have been given a second thought. Some parents should be charged with mental abuse for what they saddle a child with for the rest of his/her life.

More ...
Mike Brantley
Don't let scammers rob you of your money or good cheer


The holiday season can bring out the best of people's generosity of spirit. Travel, time spent with people we love, and efforts to reach out to help our neighbors in need all enrich our enjoyment. But it's also a busy time for scammers, who ramp up their efforts to steal your money or your personal or financial information. This holiday season, protect yourself and your finances from holiday scams by taking these precautions.

More ...
GUEST EDITORIAL: Attorney General Josh Stein
Nothing like a little snow to hype up the holiday!


I love snow days because it allows me to be stuck inside for hours and hours at a time with my three wild and crazy kids.....said no mom ever!
I feel like a horrible, horrible mom but I admit I was quite happy to see that white stuff melt away so my kids could get back to school!
I mean, this time of year already contains something in the air that makes kids a bit hyper, just add some snow to the mix and you've got the makings of something crazy!

More ...
Amanda Clark
Backward Glances


This photo originally published in The Graphic on December 16, 1971. Girls Scouts and Santa visited the county home presenting the patients with songs and gifts.

More ...
A PICTORIAL LOOK INTO THE PAST

NASH CENTRAL'S CANA SHROCK

FOUR OVERTIMES!


STANHOPE -- Certainly, it's safe to say that, following two wild games over a seven-day span, that the Nash Central and Southern Nash girls basketball squads are pretty evenly-matched.
During the first meeting two weeks ago at Central, the Ladybirds pulled off an improbable last-second victory to set up a much-anticipated rematch last Friday -- this time at the SNHS Gymnasium.

More ...
GEOFF NEVILLE, Graphic Sportswriter

NORTHERN NASH\'S WHITLEY BRANTLEY

Swim Sked Continues


ROCKY MOUNT -- Wilson Hunt's boys and Rocky Mount's girls continued to hold serve atop the Big East Conference swim standings during the league's latest pool event last Wednesday at the Harrison Family YMCA Complex.
Rocky Mount led the way in the girls team race with 142 points, while Nash Central (96) edged Wilson Hunt (94) and Wilson Fike (91) for the third spot.

More ...
GEOFF NEVILLE, Graphic Sportswriter

SAILING AWAY. Nash Central's Avante Simmons helped the Bulldogs get off to a quick start during last Friday's road loss to Southern Nash.

BIG COMEBACK


STANHOPE -- After winning in rather convincing fashion one week earlier at Nash Central, maybe a bit of complacency had crept into Southern Nash's basketball players before last Friday's rematch at the SNHS Gymnasium.
But the second time around would prove to be much more challenging as a fired-up Central squad roared ahead of the Firebirds early, only to see Southern Nash rally in the second half to secure a 52-46 triumph in Nash County non-conference rivalry hoops action.

More ...
GEOFF NEVILLE, Graphic Sportswriter
Bulldogs to play in tourney


CLAYTON -- Nash Central High School will make its annual appearance over the holidays at the John Jacobs Christmas Basketball Classic at Cleveland High School in Johnston County.
Action at the tournament will feature eight boys and eight girls teams beginning on Dec. 27 and ending on Dec. 29 at the CHS Gymnasium on Polenta Road in the Cleveland Community.

More ...
GEOFF NEVILLE, Graphic Sportswriter
NNHS sharp early in year


RED OAK -- After a disappointing loss to Pinecrest in their season-opener, followed by a home-opener win against D.H. Conley, the Northern Nash Knights turned their focus to county rival Nash Central, who came into last Tuesday's contest with a 0-2 record.

More ...
CHANCE PUCKETT, Correspondent
STATE FOOTBALL BRACKETS


CHAPEL HILL -- Listed are the brackets for the Class 3-A State Football Championships, which will wrap up this weekend:

More ...
Staff Reports
Wesleyan picks up road triumph


BEREA, KY. -- Senior guard Chris Braswell's six 3-pointers and 30 total points helped the North Carolina Wesleyan College Battling Bishop men's basketball team outlast host Berea College 92-83 in their conference opener on the road last Saturday afternoon in the Bluegrass State.
NC Wesleyan was led on the day by 69 points from three players: Braswell, junior center A.J. Frye, and sophomore guard Damon McDowell while Wesleyan's starting five totaled 84 of the team's 92 points on the day.

More ...
Staff Reports
Lady Bishops stopped on the road


CONWAY, S.C. -- The North Carolina Wesleyan College women's basketball team was defeated 126-65 on the road in its exhibition game at Div. I Coastal Carolina University last Saturday afternoon.
The non-conference game, which does not count against NCWC's record, was a tough loss for the Bishops as they struggled to shoot to the ball falling behind 33-13 in the first quarter and 70-32 at halftime.

More ...
Staff Reports
STATE FOOTBALL SCHEDULE


CHAPEL HILL -- Here is this weekend's lineup for the North Carolina High School Athletic Association State Football Championships:

More ...
Staff Reports
BLOCKED PATH
Southern Nash's Shontell Nicholson (with ball) tries to drive against Nash Central's Cana Shrock during last Friday night's girls basketball showdown at the SNHS Gymnasium.
More ...
TOUGH TO THE BUCKET
Southern Nash's Symia McClaston (right) won't be denied on this drive during the Ladybirds' four-overtime loss to rival Nash Central last Friday night in girls hoops action on the SN campus.
More ...