Subscribe/Access
Advertisements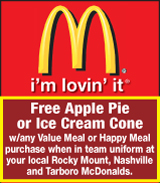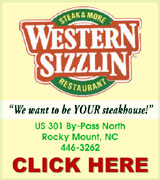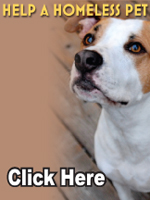 Sections
Member Options
Back
Sheriff warns of law enforcement impersonator


The Nash County Sheriff's Office is investigating a report of a motorist being pulled over by someone posing as a law enforcement officer.

On Tuesday, October 23, the sheriff's office received a repot of a motorist being pulled over and their vehicle searched by a law enforcement impersonator at Old Bailey Highway and Rose Loop Road, Nashville. The motorist was also assaulted.

The victims described the impersonator as a while male with a close cut haircut operating a white vehicle, possibly a Crown Victoria or a Dodge Charger.

The Nash County Sheriff's Office encouraged motorists to always call 9-1-1 if unsure about an officer pulling you over.

"If an unmarked vehicle gets behind your vehicle, activates a blue light, and if you are unsure if it is actually a law enforcement vehicle, we recommend you turn on your four-way flashers and pull into a public parking lot that is well illuminated or where there are other people," a press release stated. "Another recommendation is to dial 9-1-1 in order to confirm that a law enforcement officer is attempting to pull over your vehicle."

The investigation is still ongoing by the detectives of the Nash County Sheriff's Office. Any information related to this incident or if you've been stopped by possible law enforcement impersonator, please call the Nash County Sheriff's Office at (252) 459- 4121.

More ...
Staff Reports
Staff cuts top talks at joint meeting


Nash County Commissioners met with the Nash-Rocky Mount Board of Education last week to discuss several issues but the discussion centered around the school system's proposed reduction in force plan.
Superintendent Dr. Shelton Jefferies presented the plan to the Board of Education earlier this month. The plan would cut a total of 13 positions from the technology department as well as media specialists, guidance counselors and social workers.

More ...
AMANDA CLARK, GRAPHIC STAFF WRITER
ELECTION 2018: Locals vie for Board of Education seats


Election day is nearing and the Nash-Rocky Mount Board of Education will see several new faces following elections.
Several seats are up for grabs on the Board of Education and three incumbents have chosen not to seek re-election.
One of the seats is the seat currently held by Brenda Brown, who represents District 4 in the Nashville area.

More ...
AMANDA CLARK, GRAPHIC STAFF WRITER
County condemns property for easement


Nash County Commissioners are moving forward with condemning a piece of property so they can move forward with building a public water system in Red Oak.
Commissioners approved a resolution last Monday following a closed session authorizing condemnation of property along Old Carriage Road.
The property is needed for a water line easement and part of it is owned by heirs to the Lucinda Ricks estate.

More ...
AMANDA CLARK, GRAPHIC STAFF WRITER

PLANTING - Fifth grader Deonte Wiggins finishes up planting flowers at Nashville Elementary School on Monday.

Partnership aids students with rain garden project


Fifth graders at Nashville Elementary School played a part in installing a rain garden at the school on Monday.
The rain garden will help with soil erosion around the school's campus, which has been a major issue during heavy rains.
The garden was made possible thanks to a partnership between the school system, Town of Nashville Parks, Recreation and Cultural Resources Department, Nash County Cooperative Extension and the Nash County Master Gardeners.

More ...
AMANDA CLARK, GRAPHIC STAFF WRITER
BREAST CANCER AWARENESS


Joyce Batts is proud to say she is cancer free.
Batts was diagnosed in 2012, just before her 62nd birthday with breast cancer. However, because of a family history of breast cancer, Batts had regular mammograms and the cancer was caught early.

More ...
AMANDA CLARK, GRAPHIC STAFF WRITER
Local woman celebrates 100th


"I made it" Cora Matta whispered last Wednesday morning as she got out of bed.
Matta had made it to her 100th birthday.
Matta, who now lives in the Aventon community of Nashville, was born in Little Washington on October 17, 2018.

More ...
AMANDA CLARK, GRAPHIC STAFF WRITER
Nominations open for Governor's Volunteer Service Award
Nominations are now being accepted for the 2019 Governor's Volunteer Service Award.
The awards program, created by the Office of the Governor in 1979, recognizes North Carolina's most dedicated volunteers. Through the years, the award has been bestowed on thousands of North Carolinians who have shown concern and compassion for their neighbors by volunteering in their local community.
More ...
HISTORY LESSON
Southern Nash Middle School 8th Grade Social Studies teachers Mr. Charles Vester, Mr. Markevius Silver and Mr. Matt Bissette recently invited Ken Wilson of the Halifax Resolves Chapter, NC Sons of the American Revolution to speak to their classes about the significance of the dates on the North Carolina flag. The presentation, entitled "From Mecklenburg to Halifax," covered the period in North Carolina history from the inception of the Mecklenburg Declaration of Independence to the Battle of Moore's Creek Bridge ending in the adoption of the Halifax Resolves.
More ...
Class visited
Mr. Renny Taylor, AP and Honors History class teacher at Nash Central High School, invited Ken Wilson of the Halifax Resolves Chapter, NC Sons of the American Revolution to visit his class and talk about the Battle of Cowpens. Wilson was dressed as a member of the militia as he spoke to the students about the strategy of the Patriot commander and the British commander and the final results.
More ...
NASHVILLE POLICE REPORTS
INCIDENTS
A possession of a firearm by a convicted felon was reported on 10/14/18 at W US 64, near Red Oak Road
A communicating threats and assault by pointing a gun was reported on 10/14/18 at W Washington Street and S Barnes Street
More ...
NASH COUNTY SHERIFF'S OFFICE REPORTS
An assault with a deadly weapon, traffic offense and damage to property was reported on 10/14/18 on I-95
An attempted delivery of tobacco to an inmate was reported on 10/14/18 at 222 W Washington Street
A larceny of a firearm was reported on 10/14/18 at 10475 Burgess Road
More ...
SPRING HOPE CLASS OF 1959
Members of the Spring Hope High School Class of 1959 held their 59th reunion last Thursday at the home of John T. Puckett in Nashville. There were 42 in the graduating class. Those in attendance enjoyed a meal and fellowship.
More ...
Local Girl Scouts receive prestigious state award
Torrie Sanders of Rocky Mount, Sara Knight, Ryals Adams, Kiley Shearon, Jaeyona Clark, and Deonna Dickens of Nash County, have been awarded the Girl Scout Silver Award by Girl Scouts - North Carolina Coastal Pines.
The Girl Scout Silver Award is the second highest achievement in Girl Scouting.
More ...

Pictured left to right are: Frances Vogler, Kimberly Kyser, Clifton Barnes, Amanda Kyser, Kenneth Heath as Kay Kyser.
Marker honors Kay Kyser, King of Swing
A king of the swing era of big band music, Kay Kyser, was recently recognized with a N.C. Highway Historical Marker in his hometown.
James Kern "Kay" Kyser was born in Rocky Mount and went on to become perhaps the best-known bandleader in America during the 1930s and 40s.
Kyser was honored on October 5 with a state highway historical marker at the site of his boyhood home, where the First United Methodist Church annex in Rocky Mount now stands.
More ...
Wesleyan partners to host scholars to college camp
NC Wesleyan College recently partnered with the Emily Krzyzewski Center to host their Scholars to College camp - a pre-college retreat designed for rising college freshmen to help them better prepare for a smooth transition to college.
Students participated in workshops, experiential learning activities and team-building activities facilitated by both the Emily K Center and Wesleyan staff.
More ...

Janice Evans, Nash County Clerk to the Board, at left) sits with Jessie Wade, who attends Nashville's Boys and Girls Club, at the Steak and Burger Dinner last Thursday night.

Boys and Girls Clubs host annual community event


The Boys and Girls Clubs of the Tar River Region recently held its annual Steak and Burger event last Thursday night at Rose Hill.
The Steak & Burger Dinner is a fundraising event that provides the opportunity for Boys & Girls Club members to have dinner with corporate sponsors and community leaders.

More ...
AMANDA CLARK, GRAPHIC STAFF WRITER
Creekside Music Series, pics 1


National Blues Artist Pat "Mother Blues" Cohen was the featured artist Friday night at Nashville's Creekside Music Series.

More ...
GRAPHIC PHOTOS BY JO ANNE COOPER
Nash County Animal Friends' Notebook


Be a Good DOG Pet Parent!
Do you love your pet? Then help protect them from getting sick or dying from something that can be prevented! Keeping your pet healthy, having them live a normal life, is not inexpensive, but well worth it.

More ...
CAROL VIERELA, NASH COUNTY ANIMAL FRIENDS
God's Blueprint for Heaven


"So I will always remind you of these things, even though you know them and are firmly established in the truth you now have." (2 Peter 1:12) Did you know that there is a blueprint for heaven in the Bible? That's right! We serve such a wonderful, loving God that he not only provides directions about how to get to heaven, he also left a painstaking description of it so that we will recognize it when we arrive.

More ...
MIKE RUFFIN
BAPTISM
Pictured above, Lead Pastor Ralph Brown (far right) and Associate Pastor Luke Whitehead (far left) prepare to baptize Hassell on Sunday.
More ...
PEACHTREE COMMUNITY NEWS


The Peachtree Baptist Church Congregation gathered to worship the Lord on a beautiful Fall Sunday. The day was sunny, windy, and crisp. Just what The Lord ordered.
The Sanctuary flower arrangement was presented to glorify God, Fran and Bobby Bunn in honor of Fran's birthday and Mary Hazel Mink, their granddaughter's 20th birthday.

More ...
FRAN BUNN
Luke's Word for the Week


God reigns without rival. Again, read that...let it sink into your bones, let your heart marinate in this fact - God reigns without rival. God has no rival; he has no equal.
The father of lies, the tempter, the stealer, killer, and destroyer is most certainly real; however, he is no rival to the Lord. Nor is he a friend to the Lord. Satan, as cunning as he is, is not a formidable foe to the Lord. God reigns without rival. His kingdom will not end. His purpose will advance.

More ...
LUKE WHITEHEAD
RED OAK NEWS


Sunday was another great day of worship at Red Oak United Methodist Church! The church celebrated 200 years of ministry in the community on October 21 as members and guests came together to reflect on that time. There was great music and pictures from the years were on display for all to enjoy and following the service led by the pastor, Rev. David Joyner, everyone enjoyed lunch together on the grounds catered by Parker's Barbecue.

More ...
SUZY PEARCE
What's up with Halloween these days?


The other day, I heard an adult say he didn't like Halloween, and another quickly joined in to say she had never liked it. Pretty soon, the conversation expanded into a "thing."
It seems like I've been a spectator to more conversations about Halloween and the horror genre more times this year than in the recent past.
I had a conversation with some college students about it the other day, when they asked how I felt about the holiday.

More ...
Mike Brantley
Don't vote blindly, do your research


Dear Editor:
There have been numerous opinions written about President Trump's lying over the last few months. Little has been said about the current lie fest, called a political campaign, that is in progress.

More ...
LETTER:
Join us in Nashville for prayer walks


Dear Editor:
Ever heard of "prayer walking" or "claiming" your neighborhood, town, city or state by corporate prayer walking "for God's Kingdom to come; His will to be done?" Well, there are small pockets of Christians all over the world that do this at regular appointed times; for their neighborhoods, their school systems, their local churches, and local, regional and state governments.

More ...
LETTER:
Backward Glances


This photo was originally published August 29, 1968. Ice cold lemonade was served to farmers at warehouses in Rocky Mount on opening day of the Eastern Belt markets. Pictured, Diane Dixon (left) and Mary Elizabeth Bradley serve Junior Vaughan of the Vaughan's Chapel Community. Refreshments were sponsored by the Rocky Mount Jaycees.

More ...
A PICTORIAL LOOK INTO THE PAST

ON THE MOVE. Northern Nash's Davontae Wiggins carries the ball for a gain during last Friday night's home setback versus league foe Franklinton.

NN Suffers Disappointing Loss


RED OAK -- After having a one-week hiatus due to Hurricane Michael pushing their game against Southern Nash to November 9, the Northern Nash Knights looked to reset last Friday against a surging Franklinton team in a Big East Conference football showdown at Death Valley on the NNHS campus.
But because of a slow start and an ugly defensive performance from NNHS, the Red Rams were able to get the best of the Knights.

More ...
CHANCE PUCKETT, Correspondent

BONK. Nash Central High School's Noah Tharrington executes a header during last Thursday's home soccer match against the North Johnston Panthers.

A DEFENSIVE DUEL


ROCKY MOUNT -- Nash Central's fate in the Eastern Plains Conference boys soccer standings -- and beyond -- will be determined by the Bulldogs' work in the final week of the regular season.
That stretch began Tuesday with a Senior Night meeting at home against Wilson Beddingfield and will conclude next Monday on the road against North Pitt.

More ...
GEOFF NEVILLE, Graphic Sportswriter

CARLOS IN THE CLUTCH. Southern Nash's Carlos Garcia (left) makes a strong move toward the net during Monday's match vs. Northern Nash.

STAYING PATIENT


STANHOPE -- Patience would have to be Southern Nash's greatest virtue during Monday's contest against Northern Nash in the opening round of the Big East Conference Boys Soccer Tournament.
Southern had already defeated NN in the regular season en route to a third-place overall league finish.

More ...
GEOFF NEVILLE, Graphic Sportswriter

BOYS CHAMPION JORDAN RICHARDSON

Northern racks up XC titles


RED OAK -- The current and future state of area distance running collided last Wednesday at the Big East Conference Cross Country Championships.
The boys individual champion was no surprise as No. 1 seed and long-time senior standout Jordan Richardson from Northern Nash pretty much raced against himself en route to an easy victory at the Red Oak Middle School Course.

More ...
GEOFF NEVILLE, Graphic Sportswriter
Bishops win home game


BREVARD -- The North Carolina Wesleyan College football team held off conference foe Brevard College 29-21 on the road last Saturday by making a goal-line stand as the clock ticked to zeros to knock off the Tornadoes.

More ...
Staff Reports
COUNTY SOCCER REPORT


NASH COUNTY -- Listed are update Nash County Recreation & Senior Services Youth League Soccer Scores:

More ...
Staff Reports

(L to R) COACH MICAH ZARSE AND BRAYLEN BROWN

Kids Back In Action


NASHVILLE -- This past weekend was the second-to-last one of regular season soccer games at Glover Park for the Town of Nashville Youth League.
The 3-year-olds continued to show improvement this week.
Paradise Lawn Care played Nashville Graphic to start off the day.

More ...
Staff Reports
Garcia earns rank promotion


FRANKLIN COUNTY -- Caleb Garcia of the Justice Community was recently promoted in rank in Kenny Buffaloe's Kyokushin Karate Class in Roanoke Rapids and his dojo/gym in Hollister.
This rank is recognized and endorsed by the International Kyokushin Karate Organization in Tokyo, Japan.

More ...
Staff Reports
Rocky Mount Rec offers programs


ROCKY MOUNT -- Rocky Mount Parks & Recreation has kicked off its winter youth sports registration with the offering of three programs.
Those interested in basketball, futsal and cheerleading can currently sign up for the events.
"Participating in youth sports is a fantastic way for children to explore and develop sports skills as well as other important lifelong skills," Athletics Supervisor Alex Langley said.

More ...
Staff Reports
ALL EYES ON THE BALL
(L to R) Northern Nash's Tyler Garner and Southern Nash's Adrian Rangel attempt to gain possession during Monday's contest in the opening round of the Big East Boys Soccer Tournament.
More ...
TOUGH TO TACKLE
Franklinton's Kendall Harris (left) speeds upfield while being pursued by Northern Nash's Michael Taylor during last Friday night's high school football game at Death Valley.
More ...

Nash County's Got Talent Top Three were Zach Wynne (third), Odalis Paulino (second) and Kennedy Miller (first).

Nash County's Got Talent


Nine contestants competed in the 13th annual Nash County's Got Talent this past weekend.
Judges said the competition was close and encouraged contestants to keep performing.
"You're performances were amazing," said Jim Lee, one of three judges for the competition.

More ...
AMANDA CLARK, GRAPHIC STAFF WRITER