Subscribe/Access
Advertisements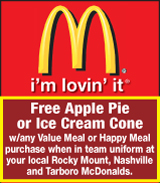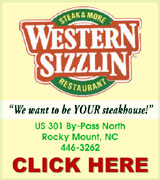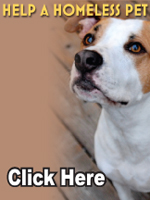 Sections
Member Options
Back
Town okays offer for new manager


The Town of Nashville is in the process of hiring its next manager.
Council members voted on Monday following a closed session to extend an offer to a candidate. Council members would not disclose the candidate but voted 3-1 to extend an offer. Councilwoman Louise Hinton voted against extending the offer.

More ...
AMANDA CLARK, GRAPHIC STAFF WRITER
NRMS receives grant funds for new school


The Nash-Rocky Mount School System received news this week that it had been selected to receive a $10 million grant to fund a new elementary school.
North Carolina Superintendent Mark Johnson announced on Monday that the school system was one of 13 districts selected to receive a total of $141 million in grant funds from the Needs-Based Public School Capital Fund.

More ...
AMANDA CLARK, GRAPHIC STAFF WRITER

Pictured is Rachel Joyner, Nash County Clerk of Superior Court in 1968, the year she was sworn in as Clerk of Court. (Graphic file photo)

Nash Clerk of Court retires after 66 years


People from across the state celebrated the legacy of Nash County Clerk of Court Rachel Joyner on Sunday at a special retirement celebration.
Hundreds attended the event, which was held at Nash Community College. Joyner made sure each attendant received a hug and a photo during the event.
Joyner will retire in December after serving Nash County's Clerk of Court Office for 66 years.

More ...
AMANDA CLARK, GRAPHIC STAFF WRITER
Red Oak's Lucy McKeel 5K event is Saturday


Lucy McKeel loved children and she loved her community so it's only fitting that a 5K that supports both be named in her honor.
What was formally known as the Fruit of the Spirit 5K will enter its fifth year as the Lucy McKeel 5K for Kids.
The race will be held on Saturday, October 13 beginning at 8 a.m.

More ...
AMANDA CLARK, GRAPHIC STAFF WRITER
PUMPKIN FESTIVAL 2018
Spring Hope's Chamber of Commerce celebrated its 47th Pumpkin Festival Saturday offering a parade, music, food, crafts and activities for kids. Pictured, Avery Baker, 2018 Little Miss Pumpkin Queen, waves while riding in the Pumpkin Festival Parade Saturday.
More ...
Nash awards contract for Miracle Park


Construction on Nash County's newest park will soon begin, after Nash County Commissioners awarded the contract for construction.
The contract was awarded to PLT Construction Company, Inc. in the amount of $1,377.935.90 with a $10,000 contingency.
Andrew Stocks, of Stocks Engineering, presented the contract to commissioners last Monday at the board's regular meeting.

More ...
AMANDA CLARK, GRAPHIC STAFF WRITER
Nashville okays Christmas decoration plan


New Christmas decorations were approved last week by Nashville's Town Council.
Christmas decorations have been a hot topic in Nashville for a year now, after the town purchased decorations last year using funds from a new tax on its Municipal Service District (MSD), which is primarily in the downtown area.

More ...
AMANDA CLARK, GRAPHIC STAFF WRITER
Handicapped parking approved for downtown


Nashville's Town Council approved adding two additional handicapped parking spaces in front on the courthouse side of Washington Street.
Nash County Commissioners brought the request to Mayor Donald Street at the ribbon cutting for the new courthouse facility and Street presented it to council members last month. After discussion, council members agreed to add two spots, one in front of the new courthouse building and one in front of the old courthouse.

More ...
AMANDA CLARK, GRAPHIC STAFF WRITER
Emissions test to cease Dec. 1st in Nash County
Nash Couny is among the 26 counties in North Carolina that will no longer require emissions testing beginning December 1.
The Environmental Protection Agency on September 24 approved a reduction in North Carolina counties required to perform yearly vehicle emissions tests.
Beginning on December 1, 26 additional counties will no longer be required to conduct emissions tests.
More ...

MCNEIL
Three face drug charges, misdemeanor child abuse
The Nash County Sheriff's Office arrested three individuals last week after a search warrant revealed cocaine in the home.
The Patrol Division of the Sheriff's Office executed the search warrant on October 4 at 109 Brown Drive, Rocky Mount. The search warrant was obtained as a result of an ongoing investigation into the sale of illegal narcotics.
More ...
NASHVILLE POLICE REPORTS
INCIDENTS
A damage to property (vandalism) was reported on 10/1/18 at Donald Hilhorst Land Surveying 403 S Barnes Street
A larceny (shoplifting) and larceny by removal of anti-theft device was reported on 10/3/18 at Wal-Mart, 1205 Eastern Avenue
More ...
NASH COUNTY SHERIFF'S OFFICE REPORTS
A simple assault and injury to personal property was reported on 9/30/18 at 7187 Adolph Road
A missing person was reported on 9/30/18 at 2476 Bryantown Road
A larceny of a firearm was reported on 9/30/18 at 8606 Norris Avenue
More ...
Dortches Baptist celebrates 125 years


One hundred and twenty five years of memories were displayed in the fellowship hall at Dortches Baptist Church on September 23.
The church celebrated its 125th anniversary with a special service featuring Johnson Gupton, one of the church's pastors from the 50s.
A lunch followed the special service.

More ...
AMANDA CLARK, GRAPHIC STAFF WRITER
Edgecombe-Martin Electric donates bucket truck to NCC
The Electric Line Construction Technology program at Nash Community College recently received a bucket truck donated by Edgecombe-Martin County Electric Membership Corporation (EMC). With the addition, students will gain the necessary skills to effectively operate a bucket truck prior to entering the workforce.
"Nash Community College's Electric Line Construction Technology curriculum is known throughout the state for preparing students for real-world careers in rural and utility settings.
More ...
Castalia Town Clerk to retire


Castalia Commissioners were informed last Tuesday that Town Clerk Angie Elliot will be retiring in November. She has served the town of Castalia for over 30 years.
Also during the meeting, First Rev. Victor Fenner of Castalia Missionary Baptist Church gave Castalia Commissioners an update on the Family Fun Day which was held in August. The event was a huge success.

More ...
JESSICA A. SMITH GRAPHIC, CORRESPONDENT
Oct. 7-13 is Fire Prevention Week
October 7 through 13, 2018 is recognized as National Fire Prevention Week across the United States. This year's theme is "Look, Listen, Learn. Be aware. Fire can happen anywhere." This year's theme works to educate people about the three ways they can reduce the likelihood of having a fire and how to escape safely if they have one.
More ...
Daddy-Daughter Hair Class
Nash Community College (NCC) hosted a Daddy-Daughter Hair Class at the Harold D. Cooley Lirbary in Nashville on September 29th. Pictured, NCC Instructor Phyllis Hawkins demonstrates some basic hair tips. Her volunteer is Julia Barth. Joey Tran is pictured with his daughter, Zoey Tran.
More ...
SURVIVORS
October is Breast Cancer Awareness Month. L&L Food Stores in Nashville celebrated two of its managers recently who are cancer survivors. Pictured above is Tameka Adams, a three-year survivor.
More ...
Tysons name NCC Vet Tech Exam Room
The Nash Community College Foundation announces the naming of an examination room in the new Veterinary Medical Technology facility by Danny and Jane Tyson of Spring Hope.
The Tysons are longtime friends of Nash Community College having established the Danny and Jane Tyson Scholarship Endowment in July 2002 to reflect their commitment to helping Southern Nash graduates seeking university transfer.
More ...
Dunn, White unite in marriage
Beth Nicole Dunn and Robert Douglas White, Jr. were united in marriage on June 23, 2018 at 5:00 p.m. at Magnolia Manor Plantation Bed and Breakfast. The outdoor ceremony was officiated by Pastor Nicole Hamilton.
The bride is the daughter of Leigh and Robert Earl Dunn of Spring Hope.
The groom is the son Anne and Doug White, Sr. of High Point, N.C.
More ...
Grant deadline is October 15
AgCarolina Farm Credit is accepting grant applications through October 15 for programs benefitting farmers and rural residents in its thirty-four county service area in eastern North Carolina. Grants are available up to $5,000 per organization for programs in one of four focus areas: Education, Environment, Technology, or the Quality of Rural Life.
More ...
Practical Nursing (PN) graduates
Edgecombe Community College's Practical Nursing (PN) graduates who completed the program in August 2018 scored 100% on the National Council Licensure Examination for Practical Nurses (NCLEX-PN). ECC's PN graduates have achieved a 100% pass rate since the program began in 2003. The NCLEX-PN is required for practice as a licensed practical nurse.
More ...
Career in a Year Open House is Oct. 23
Nash Community College, in partnership with Nash-Rocky Mount Public Schools, will host a "Career in a Year" Open House Tuesday, October 23, 2018 from 5:30 to 7:30 PM on the college campus. The event will highlight programs of study offered through the college's Continuing Education department that can be completed within one year.
More ...
Nash County Animal Friends' Notebook


FREE pets = DEAD pets!!
There are a lot of people needing to rehome their pets for various reasons, including financial, moving, jobs, health and too many reasons to list. Perhaps they cannot give them the quality of care due to financial problems as they have their families to feed first! Until we walk in their shoes.... however, a lot of free pets end up in the wrong hands.

More ...
CAROL VIERELA, NASH COUNTY ANIMAL FRIENDS
Fear of death not unusual for most Christians


As a child, I was terrified of death. I lost my mother when I was seven years old. So death was not just a figment of my imagination. I saw its sting and I understood how it could tear a family apart.
I still fear death, largely because I continue to view it through the eyes of that seven-year old that lost his mother.

More ...
MIKE RUFFIN
Intersections: God and Life


Hello readers. I've taken a couple weeks off from submitting an my "Intersections" article but I'm back. Let me begin by thanking you for reading and for your kind comments as you meet me at different places.
This week, I'd like to talk with you about revival. By the time you read this article we will have concluded "revival services" at the church I pastor.

More ...
CARLYLE HALL
Luke's Word for the Week


Just as God is utterly other than creation, so God is utterly against evil. We see this played out in the most powerful way when God splits the Red Sea, allows the Hebrews to cross, and drowns Pharaoh's army. This event is nothing short of God's defining stance of being utterly opposed to evil in whatever form it may present itself.

More ...
LUKE WHITEHEAD
PEACHTREE COMMUNITY NEWS


It was a beautiful day at Peachtree Baptist Church Sunday as the Peachtree faithful gathered to worship.
The Sanctuary flower arrangement was presented to glorify God by Mrs. Ann Browder in loving memory of her husband, Mr. Bobby Browder, Sr.
Jerry Hobgood, assistant Sunday School Director, welcomed the Sunday school gathering.

More ...
FRAN BUNN
RED OAK NEWS


Several men from Red Oak Baptist Church traveled with the pastor, Chris Fowler, to Morehead City on October 4-6. The 9 men stayed in Morehead and worked in Beaufort. They tore out some things in houses that had damage from Hurricane Florence and also cleaned up yards that had trees down. The group had a great time helping these people, some of which were elderly, and received blessings as well from them.

More ...
SUZY PEARCE
FARM SERVICE AGENCY NEWS


On September 24, 2018, President Trump declared a major disaster in the State of North Carolina based on losses caused by Hurricane Florence that occurred September 7, 2018 and continuing. As a result of this major disaster, 9 North Carolina counties were declared eligible for Federal disaster assistance, including Farm Service Agency (FSA) emergency (EM) loans for eligible family farmers.

More ...
SHARON TAYLOR, NASH COUNTY FSA EXECUTIVE DIRECTOR
State Fair, the extra most bestest season


It's hot, it's humid, there is a pumpkin spice something-or-other everywhere I look.
We are a third of the way into my favorite month, and I feel I've been shortchanged.
But that's all about to change.

More ...
Mike Brantley
Ms. Joyner's legacy is one for the books!


Know your roots.
Know your passion.
Know who you are in your heart and in your soul. If you know where you came from- you'll find your future.
It's always easier to do something you believe in.

More ...
Jo Anne Cooper
Pray for mid-term elections


Dear Editor: To the Body of Christ,
There is a Reformation Prayer Network on you-tube hosted by Dr. Cindy Jacobs, founder of Generals International, that is calling for all Christians to pray for our mid-term elections and to vote for the Biblical values under attack by Satan, who as a roaring lion, seeks whom he may destroy.

More ...
LETTER:
Backward Glances


This photo was found in The Nashville Graphic's Setember 1968 archives. The Nashville Flames were preparing for the new football season.

More ...
A PICTORIAL LOOK INTO THE PAST

NORTHERN NASH'S KANASIA ARRINGTON COMES UP WITH A BLOCK

Northern Hosts VB Senior Night


RED OAK -- There was plenty to celebrate -- at least during pre-match ceremonies -- last Thursday for the Northern Nash Lady Knights as they honored six volleyball seniors at the NNHS Gymnasium.
But the festive nature of the occasion stopped once the match started as the Lady Knights proved to be no match for Big East Conference leader and defending champion Franklinton.

More ...
GEOFF NEVILLE, Graphic Sportswriter

NORTHERN NASH'S MEREDITH VAUGHAN

A BRIGHT FUTURE


RED OAK -- Northern Nash's Girls Tennis Senior Day was noteworthy more for who wasn't being saluted during the Lady Knights' Big East Conference match against Franklinton last Wednesday at the NNHS Courts.
Only one upperclass player was honored -- Ayshia Palmer, who came away with a straight-sets decision at the No. 4 Singles spot.

More ...
GEOFF NEVILLE, Graphic Sportswriter

ROCKY MOUNT'S JAQUAN LYNCH

RMHS RALLIES


FRANKLINTON -- Thanks to its overall program improvement and surging confidence level, Franklinton had a good feeling about the prospect of bettering last season's 34-point loss to Big East Conference rival Rocky Mount.
And for one half, the Red Rams lived up to that promise -- only to see the touted Gryphons pull away in the second half of action during last Friday's meeting at the FHS Football Field.

More ...
GEOFF NEVILLE, Graphic Sportswriter
Baranik hired by Bishops


ROCKY MOUNT, -- Troy Baranik has assumed the role of Sports Information Director at North Carolina Wesleyan College.
Baranik oversees all aspects of media relations concerning NCWC Athletics.
Baranik earned his bachelor's degree in Sports and Recreation Studies from St. Andrews University. He has been the Sports Information Director at his alma mater for the past six years. He worked with 20 sports teams during his time there, writing over 2,000 articles for St. Andrews athletics.

More ...
Staff Reports
Knights drop heartbreaker


WILSON -- Heading into Andrew Farriss' first Big East Conference game as the head football coach at Northern Nash, the Knights sat at 3-2, and had a fresh feel after a bye week.
Despite a great start during last Friday's league opener at Wilson Hunt, Northern was not able to overcome a late collapse, resulting in a 36-35 loss to the Warriors.

More ...
CHANCE PUCKETT, Correspondent
COUNTY SOCCER REPORT


NASH COUNTY -- Here are updated results from the Nash County Parks and Recreation Department's Fall Youth Soccer League:

More ...
Staff Reports
Wesleyan shuts out Greensboro


GREENSBORO -- The North Carolina Wesleyan College football team cruised to a shutout win over conference foe Greensboro College on the road last Saturday afternoon, winning by a convincing 38-0 margin in Guilford County.
NCWC got off to an exciting start with standout senior wide receiver Trey Lancaster catching a 70-yard pass from junior quarterback Donielle Totten less than one minute into the game.

More ...
Staff Reports

(L TO R) MAYAH BATTLE OF PARADISE SALON AND EMMA LANGLEY OF STOCKS ENGINEERING

Nashville has exciting day


NASHVILLE -- Games continued this past weekend at Glover Park for the Town of Nashville Youth Soccer League as teams are over half-way through the regular season now.
The day started out a little overcast but quickly warmed to a hot fall day making game play all the more challenging for all of the soccer players who have been requesting cooler weather.

More ...
Staff Reports
COME ON DOWN
Northern Nash's Lisa Dees prepares to return a forehand at No. 2 Singles during last Wednesday's Big East Conference girls tennis match against visiting Franklinton.
More ...
NET-WORK
Northern Nash's Kayla Richardson tries to reel in a ball at the net during last Thursday evening's home spike showdown against Franklinton.
More ...
OUT OF HARM'S WAY
Rocky Mount High School quarterback Jaquan Lynch escapes the Franklinton pass rush during last Friday night's Big East Conference football showdown on the FHS campus in Franklin County.
More ...
ROOM TO RUN
Rocky Mount's McKenly Hines (left) follows his blockers during last Friday's road victory at Franklinton.
More ...
SUPER SIX
Kaileigh Lee secured a victory at No. 6 Singles last Wednesday for Northern Nash against Franklinton.
More ...
UP AND OVER
Northern Nash's Lauren Evans (right) goes up for a kill during last Thursday evening's home match against Franklinton at the NNHS Gymnasium in Red Oak.
More ...