Subscribe/Access
Advertisements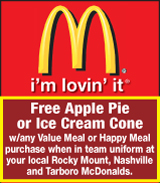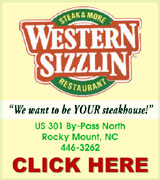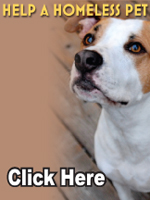 Sections
Member Options
Back

Pictured above, are bags of heroin seized during a traffic stop recently. The Nash County Sheriff's Office Tar River Regional Drug Task Force seized 14,150 bindles from five out-of-state residents, plus raw heroin, which was hidden in the dash.

Five nabbed for trafficking drugs


Five out-of-state heroin suppliers were arrested in Nash County early Sunday morning.
The Nash County Sheriff's Office Tar River Regional Drug Task Force received information that a male subject would be transporting a large amount of heroin into Nash County from New Jersey.

More ...
1 opinion posted
Taylor, Burns get Nashville Board vote


After reviewing write-in votes for Nashville's Town Council election, the Nash County Board of Elections declared Kate Burns as the top vote getter among write-ins, placing her in the second open seat on Nashville's Board.
Write-in candidates received 469 votes for Nashville's Town Council last Tuesday during Municipal Elections.

More ...
AMANDA CLARK, GRAPHIC STAFF WRITER
HONORING VETERANS
Yoselin Espinoza and Adrianna Gallentine (L-R) raise a flag for one of the five branches of service on Saturday during the annual Veterans Day ceremony, which was held at the Rocky Mount Veterans Memorial at Jack Laughery Park. Espinoza and Gallentine are part of Nash Central High School's Naval ROTC, which assists with the ceremony each year.
More ...

LTC James Mercer was one of the guest speakers at the annual Veterans Day ceremony on Saturday. Mercer is a Rocky Mount native.

Annual celebration pays homage to local veterans


Twin County residents came out to the Rocky Mount Veterans Memorial at Jack Laughery Park on Saturday to pay tribute to veterans as part of the annual Veterans Day celebration.
The event has been hosted by the Joint Veterans Committee of Nash and Edgecombe Counties for the past 10 years, since the memorial was established.
David O'Dea said the ceremony is held each year to let veterans know they are appreciated.

More ...
AMANDA CLARK, GRAPHIC STAFF WRITER
Couple face drug charges
The Nash County Sheriff's Office arrested two Rocky Mount residents after finding nearly six pounds of marijuana in their home on Sunday evening.
The Sheriff's Office received a complaint around 10:12 p.m. on Sunday, November 12 concerning drug activity at 605 Amos Street in Rocky Mount. Deputies went to the address to follow-up on the complaint and were able to detect a strong odor of marijuana coming from the residence.
More ...
Nash hires economic developer


Nash County Commissioners were introduced to the county's newest employee at their regular meeting on November 6.
Susan Ball Phelps was hired as the Retail Economic Developer for Nash County.
Commissioners decided during a budget retreat to include the position to help with recruiting retail businesses to the area. The county began advertising for the position in April.

More ...
AMANDA CLARK, GRAPHIC STAFF WRITER
Piggly Wiggly to open in December


Nashville Town Manager Hank Raper confirmed last Wednesday that Piggly Wiggly plans to move into the former Just Save space.
Raper told council members at the board's regular meeting that the grocery store hopes to open next month.
"Piggly Wiggly plans on moving to the Just Save building," Raper said.

More ...
AMANDA CLARK, GRAPHIC STAFF WRITER

Ginell Rogers was the guest speaker at Saturday's banquet.

Annual event celebrates local communities


Six Nash County communities joined together on Saturday to celebrate their accomplishments over the past year.
The communities, all part of the Community and Rural Development Council of Nash County, work hard each year to establish programs and set goals that will enhance the lives of the communities they serve.

More ...
AMANDA CLARK, GRAPHIC STAFF WRITER
Cooking fire destroys Spring Hope family's home


A cooking fire destroyed a Spring Hope family's home last Wednesday night.
Nash County 9-1-1 received a call just after 5 p.m. on November 8 about a home at 211 N. Pine Street.
"When Engine 61, or Spring Hope Engine 61, arrived on scene, they advised there was heavy fire or smoked conditions," said Nash County Fire Marshal John Frazier.

More ...
AMANDA CLARK, GRAPHIC STAFF WRITER
TELECOMMUNICATORS RECOGNIZED
Nash County 9-1-1 Communications recognized seven employees with a Certificate of Achievement for completing required training during a special ceremony on September 25. These professionally trained and dedicated individuals are the "first" first responders and the "heroes" behind the scenes.
More ...
Nashville Board agrees to leave traffic pattern at NES as is


After studying traffic concerns at Nashville Elementary School, the Town of Nashville's Planning Department recommended no changes be made.
Planning Director Brian Hassell brought concerns to the town council at the board's October meeting. Hassell said there had been some concerns expressed about the traffic on Virginia Avenue when school lets out each afternoon.

More ...
AMANDA CLARK, GRAPHIC STAFF WRITER
NASHVILLE POLICE REPORTS
INCIDENTS
A larceny and damage to property (vandalism) was reported on 11/5/17 at East Coast Equipment, 2612 Eastern Avenue
A driving while license revoked was reported on 11/6/17 at East Old Spring Hope Road and Highway 58
More ...
NASH COUNTY SHERIFF'S OFFICE REPORTS
A damage to personal property was reported on 11/5/17 at 2788 N NC 58
A possession of marijuana was reported on 11/5/17 at E Old Spring Hope Road and Tanbark Drive
A larceny of gasoline was reported on 11/6/17 at 10762 Liles Road
More ...
Spring Hope to intervene bidding war


The C.C. Spaulding Alumni Association is calling for the Town of Spring Hope to intervene and interrupt the bidding process of the Spaulding School property.
Bernard Howard, president of the C.C. Spaulding Alumni Association, Inc. in Spring Hope, explained to commissioners and those in attendance at the monthly meeting that the Nash-Rocky Mount Board of Education has placed the Spaulding Family Resource Center property up for sale as surplus and has been taking bids since 2016.

More ...
KENDRA JONES GRAPHIC, CORRESPONDENT

The Knight's Ambassadors also visited Red Oak's meeting on Monday night, expressing gratitude for the town's support.

Scouts, Knight's Ambassadors visit Red Oak Board


At its regular monthly meeting on Monday, the town board of Red Oak had several visitors including representatives from the local Girl Scout troop, Northern Nash Knight's Ambassador Program, Red Oak United Methodist Church and the military.
After the minutes of the last month's meeting were accepted, the board opened a public hearing on the rezoning of the RZ Stover property.

More ...
JESSICA A. SMITH, GRAPHIC CORRESPONDENT
Rocky Mount Police Chief announces retirement


Rocky Mount Police Chief James Moore has announced his retirement in a letter to City Manager Rochelle Small-Toney.
Moore started with the Rocky Mount Police Department Jan. 2, 2012. His retirement from the city will be effective Jan. 1, 2018.
"I appreciate Chief Moore's service to the citizens of Rocky Mount, the reduction in the crime rate, and his contributions to the leadership and development of the police department staff," said Small-Toney.

More ...
1 opinion posted
Rocky Mount names Murrell manager for new event center
Marcus Murrell has been appointed general manager for the Rocky Mount Event Center, a Sports Facilities Management, LLC managed facility.
Murrell brings over 15 years of experience in the event industry to Rocky Mount, with his most recent duties as an operations director for the Columbia Metropolitan Convention Center in Columbia, S.C. and the James L. Knight Center in Miami, Fla.
More ...
Benvenue Elementary dedicates Buddy Bench
On Tuesday, September 26, 2017, Benvenue Elementary School (BES) dedicated a new Buddy Bench on the school's playground in honor of student ZaNia Hines and Asthma Awareness.
Hines was a third grade student at BES last school year when she unexpectedly passed away. A Buddy Bench is a place for students to sit when they are having trouble finding someone to play with during recess.
More ...
Christmas stockings
The Nash County 4H Sew What Club recently made Christmas stockings for soldiers abroad. Members wrote thank you notes and added soap, shampoo, candy, toothpaste and other items in their finished stockings. The local VFW will finish filling the stockings and ship them to the soldiers.
More ...

TOP THREE -- Laneesha Tillery (3rd place), Leah Henkel (2nd place), and Connie Smith Ezzell (1st place)

Nash County's Got Talent


Despite being a bit under the weather, Connie Smith Ezzell impressed the judges Thursday and Friday nights and was named the winner of the 12th annual Nash County's Got Talent competition.
Ezzell was sponsored by her husband, Steven, for the competition. The couple have been married 25 years and have 2 children.

More ...
AMANDA CLARK, GRAPHIC STAFF WRITER
PEACHTREE COMMUNITY NEWS


Peachtree folks gathered for worship at the church on a frosty autumn Sunday morning. Special music was a solo by Marta Whitehouse who sang a newly released song, "Jesus Laughing". It was lovely.
Beverly Wilson's sermon for 'All of God's Children 'was titled "The Chocolate Sauce Lesson". She poured some chocolate syrup onto the psalm of her hand.

More ...
BARBARA HARDISON
Luke's Word for the Week


Not being heard while speaking can be a frustrating aspect of life, can't it? Whether we are a teacher trying to desperately corral our children into proper behavior or a parent who constantly raises his or her voice to control their children - it's frustrating. We all want to be heard. We all want to be noticed. We all want to know that we matter; that someone is listening to us.

More ...
LUKE WHITEHEAD
RED OAK NEWS


Several ladies from Red Oak Baptist Church attended the Baptist Women's World Day of Prayer on Monday, November 6. Women from the area joined together at the North Roanoke Baptist Association Center in Dortches for a time of prayer for women around the world and their concerns. Cathleen Melvin of Sunset Avenue Baptist Church shared the Bible study that supported the theme, "Arise and Shine".

More ...
SUZY PEARCE
Intersections: God and Life


Have you ever tried to "fix" something? It's in cooler weather that I like to fix a vegetable soup. In my hometown in Person County North Carolina, I loved to feast on homemade brunswick stew. I have always thought that Mill Creek Baptist Church in Roxboro "fixed" the best brunswick stew every October in conjunction with their Fall Festival. I can almost taste it now.

More ...
CARLYLE HALL
A night at the movies was a trip back in time


Friday night, I did something I hadn't done in almost two years.
I went to the movies.
On a whim, we decided to take the boys to see "Murder on the Orient Express" in Rocky Mount. I have to admit I was as excited as they were, maybe more.

More ...
Mike Brantley
So thankful for our veterans!


I covered the annual Veterans Day event in Rocky Mount on Saturday morning.
When I pulled up to the Rocky Mount Veterans Memorial at Jack Laughery Park, I sat staring at the park because the only ones that were there were the veterans, and the Nash Central High School ROTC members, who were a part of the ceremony.

More ...
Amanda Clark
Backward Glances


Ms. Joyce Finn submitted this 1956 photo which was taken in Sharpsburg. Dick Matthews was the Scoutmaster. Ms. Finn is seeking names of the members pictured. If you know any of the boys pictured, please call 252-977-3719.

More ...
A PICTORIAL LOOK INTO THE PAST

TRULY A GOOD KNIGHT. Northern Nash High School's Evan Sanford was an honorable mention pick on the All-Big East Conference Boys Soccer Team for the 2017 campaign.

Big Soccer Year For The Birds


NASH COUNTY -- Southern Nash ended Wilson Hunt's two-year undefeated run of supremacy this fall en route to winning the Big East Conference boys soccer regular season championship.
Southern, coached by Carlos Barron, used a final-week flurry to edge the Warriors and Wilson Fike by one-half game in the parity-filled Big East standings.

More ...
GEOFF NEVILLE, Graphic Sportswriter

NORTHERN NASH SPIKER JENNA MCKENNEY

SUPREME SPIKERS


NASH COUNTY -- Franklinton made an instant impact this fall as a newcomer in the Big East Conference volleyball standings.
The Lady Rams went undefeated in league action and also swept the postseason tournament after moving to the Class 3-A Big East after a long stint in the Class 2-A Northern Carolina Conference.

More ...
GEOFF NEVILLE, Graphic Sportswriter
Repeat JV Champions


STANHOPE -- Another year, another championship for the Southern Nash High School junior varsity boys soccer squad.
The Junior Firebirds, with Carlos Barron and Kyle Perkins serving as coaches, went 4-0-2 in league action to clinch its third consecutive regular season title in the always-competitive Big East Conference.

More ...
Staff Reports
TENNIS TITANS


NASH COUNTY -- Grayson Tanner's ascent toward the Big East Conference Singles Championship was one of numerous storylines during league's 2017 fall tennis season.
Tanner, a senior at Northern Nash, capped off her career by taking the league tournament crown last month at the Barton College Courts in Wilson.

More ...
GEOFF NEVILLE, Graphic Sportswriter

SOUTHERN NASH'S ZONOVAN KNIGHT

Southern sails to a conquest


STANHOPE -- It was over almost before it even started.
Southern Nash's victory over Fayetteville Westover in last Friday's first round of the Class 3-A State Football Playoffs might have lacked drama, but it wasn't short on offensive fireworks -- at least from the homestanding Firebirds.

More ...
Staff Reports
Central wins playoff game


ROCKY MOUNT -- Coming into last Friday night, Nash Central High School hadn't won a football playoff game since its 2011 win over Gray's Creek, and Head Coach Chris Lee hadn't won one since 2014, when he was still at Louisburg.
That quickly changed when the Bulldogs dismantled the T.W. Andrews Red Raiders by a lopsided score of 41-7 in opening-round action of the Class 2-AA State Playoffs at The Dawg Pound on the NCHS campus.

More ...
GEOFF NEVILLE, Graphic Sportswriter
STATE FOOTBALL PLAYOFF RESULTS


NASH COUNTY -- Listed are the opening-round results and second-pairings for the North Carolina High School Athletic Association's Class 2-AA (Nash Central) and Class 3-A (Southern Nash) State Football Playoffs:

More ...
Staff Reports
Knight takes state award


CHAPEL HILL-- Natalie Tyner from Wilmington Laney High School and Zonovan Knight from Southern Nash High School have been named recipients of the North Carolina High School Athletic Association's Performance of the Week Awards.
Each week, two athletes in North Carolina High School Athletic Association competition are selected for this award from nominations received from media and school administrators.

More ...
Staff Reports
Wesleyan drops regular season football finale


FAYETTEVILLE -- Freshman Brandon Thompson rushed for two touchdowns and threw for another, but it would not be enough in North Carolina Wesleyan College's regular season football finale at Methodist as the Bishops fell by a 38-35 margin.
The Monarchs' Landon Cheviron booted home a 30-yard field goal as time expired to secure the MU victory.

More ...
Staff Reports
GW's Hill off to sensational start


BOILING SPRINGS -- Former Northern Nash High School standout Alexus Hill has gotten off to a strong start during the 2017-18 women's college basketball campaign at Division I Gardner-Webb University.
Hill, a senior guard, has been effective in the scoring column as the Bulldogs are currently 2-1 during the early portion of the season.

More ...
Staff Reports

ROWLING
Soprano and pianist to perform at Cherry Hill
Award-winning soprano Julia Rolwing will perform with pianist/organist Daniel Steinert at Cherry Hill on November 19th. The concert will begin at 3:00 and will feature songs by Liszt, Poulenc, and Gershwin as well as compositions by J.S. Bach and Robert Schumman.
Dr. Rolwing has been praised for her lyricism and dramatic presentations.
More ...