Subscribe/Access
Advertisements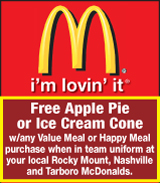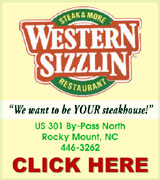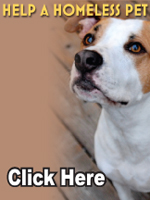 Sections
Member Options
Back
Early voting ends Saturday


Just a few days remain for early voting in the 2017 Municipal Elections and so far, turnout has been low, said Board of Elections Director John Kearney.
Kearney said as of Tuesday around noon, around 238 had participated in early voting.
"I expected a little higher numbers with the write-in campaigns in Nashville," Kearney said. "In towns where just the incumbents are running, I expect turnout to be very low. Turnout will be higher in locations with contested races."

More ...
AMANDA CLARK, GRAPHIC STAFF WRITER
Southern Nash teacher faces sex crime charges
A former teacher and coach at Southern Nash High School was arrested on Monday and charged with having sexual relations with a student at the school.
Raleigh Police arrested Joshua Thomas Sessoms, 24, on Monday, October 30 and charged him with statutory rape of a child under 15, statutory sex offense of a child under 15 and indecent liberties with a student.
More ...
HALLOWEEN IN NASHVILLE
Nashville held numerous fall festivities recently including the traditional Halloween Costume Parade in downtown Nashville. Pictured, Elliott Mills smiles for the camera while visiting merchants in downtown Tuesday morning during the costume parade.
More ...
Charter school to open in Southern Nash County


A new charter school has plans to open in Southern Nash County next school year.
The Global Achievers School received approval earlier this year to open in August, said Quiletta Dunston, Chair of the Board for the school.
"August 2018, We've gotten the go to open," Dunston said

More ...
AMANDA CLARK, GRAPHIC STAFF WRITER

Agnes Moore (center) stands holding the Order of the Long Leaf Pine. Pictured with Moore are her daughter, Melissa St. Clair, and son, Jim Moore.

Agnes Moore receives prestigious state award


The Red Oak community joined together on Sunday to celebrate the life and leadership of Agnes B. Moore.
The Red Oak Historic Preservation Society hosted a 91st birthday for Moore at the Red Oak Community Building on Sunday afternoon.
Barbara Tyre, a member of the Town of Red Oak's Board of Commissioners, presented Moore with a Proclamation recognizing her for her many years of service to the Town of Red Oak, Nash County and the State of North Carolina.

More ...
AMANDA CLARK, GRAPHIC STAFF WRITER
Nashville to host annual Bark For Life Saturday
The fourth annual Bark for Life is set for this Saturday, November 4 at Stoney Creek Environmental Park in Nashville.
The event is slated to begin at 9 a.m. with a welcoming and opening prayer, followed by the blessing of the dogs.
The survivor walk will begin at 9:30 a.m.
More ...
County agrees on name for park


Nash County Commissioners have agreed on a name for the new park in the Coopers community.
Commissioners voted unanimously on October 16 to name the park the Nash County Miracle Park at Coopers.
Recreation Director Thomas Gillespie brought the item before commissioners, adding that there were still questions concerning the name of the park.

More ...
AMANDA CLARK, GRAPHIC STAFF WRITER
Bailey Elemetary 5K Color Run is Saturday


Parents at Bailey Elementary School are hoping a 5K run will help fund the first phase of a playground at the school.
Dean Edwards is heading up a 5K Color Run for the Kids this Saturday, November 4 at Southern Nash High School.
Edwards, who has two children at the school, said the school is in need of a new playground so he decided to help raise the necessary funds to build a new playground.

More ...
AMANDA CLARK, GRAPHIC STAFF WRITER
Applications now open for young Innovative Farmer of the Year
AgCarolina Farm Credit announces applications are being accepted for the 2018 Innovative Farmer of the Year Award given by The Tobacco Farm Life Museum.
Eligible nominees must be between the ages of 18 and 40. Nominees are to either be in school for agriculture or have worked in the agriculture industry for less than ten years.
More ...
NASHVILLE POLICE REPORTS
INCIDENTS
A larceny was reported on 10/22/17 at 325 Meadow Park Drive
A damage to property (vandalism) and breaking and entering a residential was reported on 10/22/17 at 210 N Lumber Street
More ...

Christine Horne (right) was winner of the 2017-2018 Delta Dear of the Year Award during the 53rd National Convention of the Grand Chapter of Delta Sigma Theta Sorority, Inc.
Local women noted at Delta Sigma Theta Sorority convention
Recently, the Grand Chapter of Delta Sigma Theta Sorority, Inc. held its 53rd National Convention at Las Vegas, Nevada. The delegation from the Rocky Mount Chapter thought this to be one of its best. Highlighting this event was the Chapter's winnings.
Representing the South Atlantic Region, one of the five regions that make up Grand Chapter, and the Rocky Mount Chapter, were Christine D. Horne and Tia Lucas.
More ...
NCC to host Cosmetology Day Nov. 18
The Nash Community College Cosmetology Program invites the community to Cosmetology Market Day on Saturday, November 18 in the College's Science & Technology Building parking lot.
From 10 a.m. until 5 p.m., community members will enjoy a day of fun featuring crafts, food, hair care demonstrations, jewelry displays, and student competitions.
More ...
Scout Troop 76
Nashville Scout Troop 76, along with some scout leaders, went on an educational trip to stay aboard the Aircraft Carrier the USS Yorktown at Patriots Point in Charleston South Carolina from September 29 through October 1. Scout leaders said the members had great time and found it interesting to see first hand how the sailors lived on board in 1943.
More ...
Recycling event slated for November 11th at Golden East
On Saturday, Nov. 11, 2017, in conjunction with thousands of events across the country, Keep America Beautiful of Nash and Edgecombe counties will host a recycling event for America Recycles Day. The local celebration will be from 10 a.m. to 1 p.m. at the Golden East Crossing Mall in the JCPenney parking lot near Dunham's Sports.
More ...
Nashville Halloween 2017 snap-shots, 1


Reagan Pierce as Lightning McQueen walks through Downtown Nashville trick-or-treating on Tuesday morning with fellow students from the Nashville United Methodist Weekday School.

More ...
GRAPHIC PHOTOS BY AMANDA CLARK
Local Democrats host "Tribute to Charles Johnson"
Local Democrats celebrated the birth of one of their own with a special celebration.
A Tribute to Charles Johnson was hosted on October 14 at the Impact Center in Rocky Mount.
The event was held to recognize and celebrate Johnson's 96th birthday.
Johnson was born on October 12, 1921 in Smithfield to Luther and Mamie Johnson.
More ...
DEA establishes enforcement team to combat heroin epidemic
The Drug Enforcement Administration recently announced the establishment of six new enforcement teams focused on combatting the flow of heroin and illicit fentanyl.
"At a time when overdose deaths are at catastrophic levels, the DEA's top priority is addressing the opioid epidemic and pursuing the criminal organizations that distribute their poison to our neighborhoods," said DEA Acting Administrator Robert W. Patterson.
More ...
NCC breaks ground on two new buildings
Nash Community College broke ground on two new buildings - the Advanced Manufacturing and Cosmetology buildings- at a ceremony held Thursday, October 12, 2017. The facilities are slated to open​ in the summer of 2018.
"Good projects take all kinds of leadership to spur people to action. This project, like many of the programs at NCC, has many partners. County leadership worked with the College, and with administrative approval, got the ball rolling.
More ...
Nominations now accepted for Governor's Service Award for Nash/Edgecombe Counties
Nominations are now being accepted for the 2018 Governor's Volunteer Service Award for Nash and Edgecombe counties.
The awards program, created by the Office of the Governor in 1979, recognizes North Carolina's most dedicated volunteers. Through the years, the award has been bestowed on thousands of North Carolinians who have shown concern and compassion for their neighbors by volunteering in their local community.
More ...
Nash County Blood Drives November 2017
Monday, November 6 from 2:30 until 7 p.m. at Lakeside Baptist Church, 1501 Sunset Avenue, Rocky Mount
Friday, November 10 from 3 until 7 p.m. at West Edgecombe Baptist Church, 13721 NC 43 N, Rocky Mount
Thursday, November 16 from 9 a.m. until 1:30 p.m. at PNC Bank, 134 N Church Street, Rocky Mount
More ...
Mount Pleasant Methodist celebrates 200 years
Mount Pleasant Methodist Church celebrated its 200th anniversary recently with a homecoming celebration.
Around 180 attended the special service, which was led by the church's current pastor, Rev. Carlos Castano. The message was presented by one of the church's former pastor's Rev. Charles Robl, who was with Mt. Pleasant from 1980 to 1985.
More ...
Reflections: God and Life


What motivates our daily living? What drives the world in which we live? What influences our elected government officials? What fuels our marriages? We might even inquire, "What directs the local churches that scatter our landscape?
"Remember the Titans" is one of my favorite movies.

More ...
CARLYLE HALL
RED OAK NEWS


Jordan James, Taylor McIntyre, and Carson McIntyre sang "Old Church Choir" during the morning worship service at Red Oak Baptist Church Sunday, October 29. They were accompanied by Nate James and Chris May. They all did a wonderful job! Taylor and Carson are the daughters of Brian and Beth McIntyre.
It was great to see lots of pirates, ninjas, teenage mutant ninja turtles, princesses, super heroes, sports characters, and more at Red Oak Baptist Church on Sunday, October 29!

More ...
SUZY PEARCE
Luke's Word for the Week


As we barrel into November I'd like to pin point something that I believe has been lost in the tradition of the Church. This is the tradition of All Hallows Eve, All Saints Day, and All Souls Day which is traditionally celebrated October 31st - November 2nd. Now I realize this already passed, yet I believe it's such an important day that it merits us recognizing and taking some time to focus on this holy day in the church calendar.

More ...
LUKE WHITEHEAD
PEACHTREE COMMUNITY NEWS


Peachtree folks gathered at the church for worship on a crisp autumn morning. Sanctuary flowers were given by Susan and Lawrence Edwards in memory of Susan's son, Thomas Moorefield, whose birthday was today, Visiting with them for church was Susan's daughter, Amy, and her young son, Lincoln.
The Adult choir sang "He's as Close as the Mention of His Name", under the direction of the pastor. For the offertory Jane May played a beautiful arrangement of "We'll Walk Together."

More ...
BARBARA HARDISON
High tech doesn't always mean efficient or wise


The time came when I needed to upgrade to a younger model.
She'd be true and reliable, but she was starting to show signs of age. It happens -- everything is fine, and then one day, your head is turned, and it's all over.
That's right -- I recently purchased a new computer.
I loved my old Mac laptop. She truly wasn't old, but in computer years, she was about 35 years old.

More ...
Mike Brantley
Nashville and Chamber offered safe, fun events for Halloween


If you blinked, you probably missed October.
But don't worry, if you are a parent, a teacher, or anyone that deals with kids, you'll remember that the last day of October wasn't that long ago as your kids are still bouncing off the walls from all the candy they consumed on Halloween!
Personally, I can't tell much of a difference because my boys are always bouncing off the walls!

More ...
Amanda Clark
Red Oak Area Historic Preservation Society to hold fundraiser Saturday


Dear Editor, One and one half years ago a group of people who had grown up in the Red Oak Area began a journey which led to the formation of the Red Oak Area Historic Preservation Society (ROAHPS), an IRS 501 c 3 organization. This area consists of Dortches, Salem, Aventon, Ward's Store, Hilliardston, North Nashville, Castalia, Griffins, and Red Oak.

More ...
Letters:
Girl Scouts is a great leadership experience for our youth


Dear Editor, The Power of a G.I.R.L. (Go-getter, Innovator, Risk-taker, Leader) ™: Harnessing the Unique Strengths of Girls Everywhere
If I could name only one thing that girls learn when they're involved with Girl Scouts, it's that they become capable of tackling pretty much anything. From building robotic hands to creating libraries, Girl Scouts have done amazing things for more than 100 years.

More ...
Letters:
Backward Glances


1981-82 SOUTHERN NASH FIREBIRDS -- This photo originally published November 24, 1981. Pictured, front row, left to right, are: Terry Battle, Jeff Lucas, Crawford Few, Gary Dunston and Bradley Lee. Second row: Coach Pete House, Jimmy Pulley, David Spivey, Lenwood Andrews, Michael Vaughan, Frankie Toney, Terry Best, Ricky Battle and Coach Stan Lewter.

More ...
A PICTORIAL LOOK INTO THE PAST - 1 opinion posted

Northern Nash's Justin Marshall and Rocky Mount's Maleik Small run side by side during the Class 3-A East Regional Cross Country Championships in Red Oak.

FURIOUS FINISH


RED OAK - Red Oak Middle School's cross country course has played witness to several dashes of heroics through the years -- but has never experienced a finish like the one last Saturday in the boys race of the Class 3-A East Regional Championships.
Especially with so much at stake.

More ...
GEOFF NEVILLE, Graphic Sportswriter

FOOTRACE. Southern Nash's David Vazquez (right) tries to win a race to the ball last Thursday against Wilson Fike.

SN's Overtime Thriller


STANHOPE -- There was a method to Southern Nash boys soccer coach Carlos Barron's interpreted madness when he scheduled an early starting time for last Thursday's meeting with Wilson Fike in the championship matchup of the Big East Conference Tournament.
Barron's Firebirds, as the regular season league champion, earned the right to host the finale -- and dictate a starting time.

More ...
GEOFF NEVILLE, Graphic Sportswriter

NASH CENTRAL MIDDLE'S CARSON KING

SUPERB SEASON


PINETOPS -- Success has been a constant for the Nash Central Middle School volleyball team in recent seasons -- and this fall's squad would continue that tradition.
The Lady Trojans would go 9-3 overall and would make the Tri-County Conference Playoffs thanks to a No. 2 seed out of the Northern Division.
Central, however, was topped Monday in three sets in the playoff semifinals by homestanding South Edgecombe.

More ...
GEOFF NEVILLE, Graphic Sportswriter
Golfers compete at states


JACKSON SPRINGS -- A pair of Nash County golfers took part in last week's North Carolina High School Athletic Association Class 3-A Girls Golf State Championships.
The 36-hole event was held at Foxfire Resort in the Sandhills portion of the state.

More ...
Staff Reports
Birds roll to another win


ROCKY MOUNT -- Southern Nash is now one victory away from wrapping up another outright Big East Conference football championship.
The Firebirds, who won the league title last fall, continued this season's conference quest with a 35-7 road decision last Friday against defending state runner-up Rocky Mount.

More ...
Staff Reports

NORTHERN NASH'S CAITLYN COOKE

Northern fourth in regionals


RED OAK -- After dominating regular season competition in the Big East Conference, the Northern Nash Lady Knights encountered their toughest challenge of the campaign last Saturday at the annual Class 3-A Cross Country Championships.
Northern Nash served as the host school at the meet, which was held over the 3.1-mile course that NN utilizes at Red Oak Middle School.

More ...
GEOFF NEVILLE, Graphic Sportswriter
COUNTY LINE RACE RESULTS


ELM CITY -- Listed are results from the I-95 Late Model Challenge Final Points Night on October 14 at County Line Raceway in Elm City:

More ...
Staff Reports
East Carolina releases baseball sked


GREENVILLE -- Thirty-one home games at Lewis Field inside Clark-LeClair Stadium, including the 15th-Annual Keith LeClair Classic, highlight the 2018 ECU baseball schedule announced Tuesday.
The 2018 state features 17 games against seven teams that earned a bid to the 2017 NCAA Regionals, 31 against squads with 30-plus wins (19 with 35-plus, 13 with 40 or more wins) and 15 that finished ranked or received votes in the final national polls.

More ...
Staff Reports
Bishops drop wild game versus Brevard


ROCKY MOUNT -- On Senior Day at Rocky Mount Athletic Stadium, Brevard College was able to overcome North Carolina Wesleyan College in an offensive football shootout, 58-42.
NCWC freshman quarterback Brandon Thompson and Brevard QB O'Shay Carter led their respective teams up and down the field all day, throwing five touchdowns apiece and combining for over 800 passing yards in the contest.

More ...
Staff Reports
MAGNIFICENT SEVEN
Southern Nash's Carlos Garcia (left) clears the ball out of harm's way for the Firebirds during last Thursday's Big East Conference Tournament Championship Match.
More ...
STRATEGY SESSION
Legendary Northern Nash High School cross country coach Jeff Dodrill holds a pre-event meeting with his runners before last Saturday's Class 3-A East Regional Championships, which were held on NN's home course at Red Oak Middle School.
More ...