Subscribe/Access
Advertisements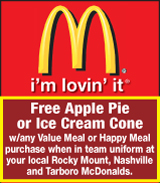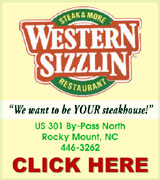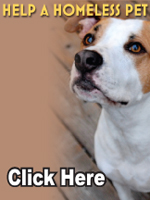 Sections
Member Options
Back
Corn field is A-MAZING!


A Nashville family has started the county's first Corn Maze just outside the Nashville city limits.
M&H Edwards Farm Corn Maze and Pumpkin Patch opened up this past weekend and will stay open each weekend through November 4.
Having a corn maze has been a dream of Mike Edwards for a while, said his wife, Hope.

More ...
AMANDA CLARK, GRAPHIC STAFF WRITER
Clerk of Court receives NC Long Leaf Pine Award


Nash County Clerk of Court Rachel Joyner was honored last month at the North Carolina Conference of Clerks of Superior Court.
Joyner was surprised with the Order of the Long Leaf Pine Award, one of the highest recognitions a North Carolinian can receive.
The award was presented by the Honorable Andrew Whitley, Wilson County Clerk of Superior Court on September 21 on behalf of North Carolina Governor Roy Cooper.

More ...
AMANDA CLARK, GRAPHIC STAFF WRITER - 1 opinion posted
Nashville looks at school traffic


Nashville's Planning Department, along with the Police Department, are studying ways to further alleviate traffic around Nashville Elementary School in the afternoons.
The issue was brought before Town Council on Tuesday night during the board's regular meeting.

More ...
AMANDA CLARK, GRAPHIC STAFF WRITER
46th Pumpkin Festival is Saturday


Organizers of the Spring Hope Pumpkin Festival have changed things up a bit for the 46th annual event.
This year's event will go back to the one-day format festival goers enjoyed many years ago.
Saturday, October 7 will be a day packed full of Pumpkin Festival fun, said Chris Wheaton, Chairman of the festival.

More ...
AMANDA CLARK, GRAPHIC STAFF WRITER
School Board resists state takeover of Williford Elementary


The superintendent of the newly created Innovative School District (ISD) visited the Nash-Rocky Mount Board of Education on Monday night to further discuss what it would mean if Williford Elementary School were on the final list to be included in the new district.
Dr. Eric Hall heard from school board members about the impact pulling Williford into the ISD would have on students, teachers and the community.

More ...
AMANDA CLARK, GRAPHIC STAFF WRITER
Nash okays solar farm despite opposition


Nash County Commissioners approved a solar farm in the Bailey area, despite objections from numerous neighbors.
A quasi-judicial public hearing on the solar farm lasted five hours.
Pamela Sabattus requested the solar farm on 35 acres of land she inherited from her father on Mount Pleasant Road.

More ...
AMANDA CLARK, GRAPHIC STAFF WRITER
Bridge closed for safety reasons
The N.C. Department of Transportation has closed a bridge in Nash County for safety reasons and will replace it next year.
The department closed the bridge over Little Sapony Creek on Old Bailey Highway, a few miles south of Nashville, on Monday after inspectors identified a structural problem to one of the sections of the bridge that helps support beams and girders.
More ...
THE GREAT PUMPKIN
Danny Vester, of Spring Hope, will be displaying his latest pumpkin, a 1,237 pounder, at this Saturday's Spring Hope Pumpkin Festival. Vester recently won second place at the Yadkin Valley Pumpkin Festival in Elkin with his pumpkin. Vester will show his pumpkin at the Spring Hope Pumpkin Festival and then plans to take it to the North Carolina State Fair, which will begin next Thursday, October 12.
More ...
Robbery suspect caught
The man wanted for robbing Bass Brothers in Momeyer last month was arrested this weekend after committing another robbery in Zebulon.
Bryan Keith Mullen was arrested in Franklin County over the weekend for a robbery he committed in Zebulon.
Through investigation, it was determined that Mullen was also responsible for the robbery at Bass Brothers in Momeyer on Friday, September 15.
More ...
NASHVILLE POLICE REPORTS
INCIDENTS
An obtaining money/property by false pretense was reported on 9/25/17 at Wal-Mart, 1205 Eastern Avenue
An embezzlement was reported on 9/25/17 at L&L, 1001 E. Washington Street
More ...
NASH COUNTY SHERIFF'S OFFICE REPORTS
A breaking, entering and larceny, damage to personal property and larceny was reported on 9/25/17 at 7418 NC 4
A felony larceny was reported on 9/25/17 at 9971 E NC 97
A sell or deliver marijuana was reported on 9/25/17 on I-95 northbound at the 132 mile marker
More ...
Spring Hope mulls water/sewer rate increase


Spring Hope may need to change its water and sewer rates to maintain a sustainable system.
Project Manager Engineer of Envirolink Cecil Rhodes and Kevin Varnell of Stocks Engineering presented the water and sewer rate study, which commissioners can use to make future decisions regarding water and sewer rates.

More ...
KENDRA JONES, GRAPHIC CORRESPONDENT
Missions Color Run is Saturday


Downtown Nashville will be a colorful place on Saturday morning, as the second annual Missions Color Run is set to take place.
The color run is sponsored by Church on the Rise.
Children's Pastor Larissa Cockrell said already, over 80 runners had signed up for the 5K race.

More ...
AMANDA CLARK, GRAPHIC STAFF WRITER
Castalia looks at non-compliant property options during meeting


The regular monthly meeting of the town board of Castalia was called to order at 6:00 pm Tuesday and adjourned at 6:20 pm. The first order of business was to approve the minutes from the August meeting since the board could not meet in September due to the lack of a quorum.
The majority of the meeting was spent discussing the Freeman property on Church Street.

More ...
JESSICA A. SMITH, GRAPHIC CORRESPONDENT
COMMUNITY SERVICE
Girl Scout troop 3249 helped sell and prepare food for Red Oak United Methodist Church at the Nash County Band Showcase on Saturday September 23, 2017. Pictured, left to right, are: Adrianna Seals-Drayton, Tianna Seals-Drayton, Elizabeth Sloane, Destiny Silver, Diana Waller Perez, Samantha Serrano and Kiersten Cridlin.
More ...
NCC welcomes new member to Board of Trustees
At the Nash Community College board meeting held Monday, September 18, 2017, James Martin of Rocky Mount was sworn in by Superior Court Judge Quentin Sumner, as a new member of the College Board of Trustees. Martin was appointed by North Carolina Governor Roy Cooper to fill the seat of Danny Tyson whose term expired. Tyson began serving as a Board member in 2001.
More ...
Summerlin, Kornegay wed
Erin Joyce Summerlin and William Ennis Kornegay, Jr. were married on Saturday, September 9, 2017 in Topsail Beach, NC at a private beachfront ceremony with family.
Pastor Benjamin Lee Tugwell of Greenville, NC performed the ceremony. Ben is a dear friend of the new couple and the pastor of their church, Integrity.
More ...
Nash County Blood Drives
Thursday, October 5 from 3 until 7 p.m. at Momeyer Baptist Church, 4967 Momeyer Way, Nashville
Monday, October 9 from 3 until 7 p.m. at Sandy Cross United Methodist Church, 3725 Sandy Cross Road, Nashville
Tuesday, October 10 from 2:30 until 7 p.m. at Englewood Baptist Church, 1350 Winstead Avenue, Rocky Mount
More ...
NPD wears pink badges in support of breast cancer awareness month


Nashville's Police Department is raising breast cancer awareness by wearing pink badges during the month of October.
The idea came from Sergeant Wayne Boykin, who asked Chief Thomas Bashore if wearing the pink badges was something officers could do to support breast cancer awareness.

More ...
AMANDA CLARK, GRAPHIC STAFF WRITER
FALL FESTIVAL
James Richardson, Jr., a pre-kindergartner at Cedar Grove, and Shazyiah Webb had their faces painted at the Cedar Grove Fall Festival.
More ...
West Mount Ruritans to host plate sale
The West Mount Ruritan Club will host its annual Barbecue Chicken plate sale on Friday, October 13 from 11 a.m. until 2 p.m.
Plates are $8 each.
Proceeds will benefit community projects including clubhouse maintenance.
More ...
RED OAK NEWS


Red Oak Baptist Church called Rev. Chris Fowler as Pastor on Sunday, September 24! He and his wife, Tammy, will be coming to the community in upcoming weeks.
Dorothy, Audrey, and Suzy Pearce enjoyed time visiting with relatives on Saturday, September 30 at the annual Patterson Family Reunion.

More ...
SUZY PEARCE
Luke's Word for the Week


I'd like to pose a question to us concerning our lives and the way we grow as disciples of Jesus Christ. This question is for all people within all denominations who confess Jesus Christ as Lord and Savior. The question is, "Why are we not hearing constant testimonies of healings on a daily basis in our churches?" Now for those reading this and grasping for air because I mentioned the word, "healing" please catch your breath and dive into the Scriptures with me, let's go to Mark 1:21-28.

More ...
LUKE WHITEHEAD
PEACHTREE COMMUNITY NEWS


On a beautiful October Sunday morning Peachtree folks gathered for worship. Sanctuary flowers were given in memory of Bobby Browder, by his widow, Ann Browder. Special music was by Marta Whitehouse who sang "Great is Thou Faithfulness", having the audience to join her on the choruses.
Pastor Whitehouse's sermon was titled "How Are We to Respond and Live Wisely?" The scripture passage, 1 Peter: 16-17 was read by Doug Hayes.

More ...
BARBARA HARDISON
CASTALIA BAPTIST CHURCH


This Sunday morning, October 8th, 2017, Castalia Baptist Church will officially celebrate 125 years of Christian ministry. Our service will begin at 10 a.m. with a concert featuring HeartSong, from Shannon, North Carolina. Following the concert, our worship service will feature the CBC Praise Team, the Sanctuary Choir, and a homecoming sermon delivered by Dr. Milton Hollifield, Jr., Executive Director - Treasurer of the Baptist State Convention of North Carolina.

More ...
CARLYLE HALL
NCC Small Business Center helps couple start business
Setting an example for his two sons was the motivation Aldrick Williams carried with him every day to work as a probation officer. Making things right in the world was his natural instinct; however, the demands of the job gave Aldrick pause. His wife Dorothy, a second grade teacher, expressed concern for her husband's safety and expressed how much the family needed more of his time.
More ...
Oh, the places you will go! - to find offense


By now, many of you will have heard about the latest transgression committed by the First Lady, Melania Trump.
In keeping with tradition, the First Lady sent a box of books of her choosing to ten selected school libraries across the country. Trump chose to send out books by Theodore Geisel, better known as Dr. Seuss.

More ...
Mike Brantley
Ms. Joyner is well deserving of prestigious award


In this week's Graphic, there's an article on Ms. Rachel Joyner being the recipient of the Order of the Long Leaf Pine Award.
The Order of the Long Leaf Pine Award is a pretty special award and you have to be a pretty special person to get it.
Ms. Joyner definitely qualifies as a special person.

More ...
Amanda Clark
Protests are not appropriate at NFL football games


Dear Editor - There is a time and place for everything! A football game is not the place to protest anything other than football.
To try and bring attention to something other than the sports event that the fans have come to be entertained by is out of place.

More ...
Letters
Backward Glances


THIRTEEN-YEAR-OLD STARS -- This photo was originally published in The Graphic on July 16, 1981. The Nash County 13-year-old Junior Babe Ruth League All-Star team was pictured (front row, left to right): Brent Small, Tony Hendricks, Bryan Marlowe, Timothy Strickland, Patrick Joyner and Carlton Small. Back row: Mike Boykin, Tony Nichols, Ryan Tanner, Jeff Morgan, Steven Burgess, Jeffrey Epps and Coach Paul Draper.

More ...
A PICTORIAL LOOK INTO THE PAST
More Nashville soccer heroics


NASHVILLE -- Last Saturday was a busy day at Glover Park.
The Hornets had a home football game and the park was a buzz with soccer games.
In the 3-year old division, Country Creations played Willow Interiors in what ended in a very close score.

More ...
Staff Reports
FANTASTIC AT FOUR
Northern Nash No. 4 Singles player Sarah Nelms sends a shot back over the net during the Lady Knights' conference tennis meeting last Thursday afternoon at Franklinton.
More ...
IT'S A GOAL!
Ariana Patrick (right) scores a goal for Church Street Grill during last weekend's matchup against Highway Diner in Town of Nashville Youth Soccer League action at Glover Park.
More ...
ON THE MARK
Northern Nash's Nisaja Thomas returns a forehand for the Lady Knights during last Thursday's road team victory against Big East Conference girls tennis opponent Franklinton.
More ...
PLAYING KEEPAWAY
Southern Nash's Elliot Resendiz (left) tries to control the ball last Thursday against rival Bunn.
More ...