Subscribe/Access
Advertisements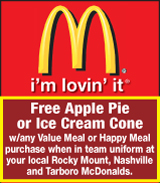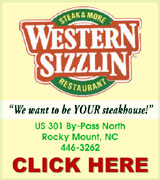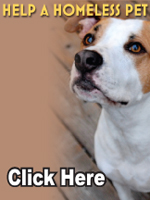 Sections
Member Options
Back
NRMS noted as low performing district


Preliminary data released by the State Board of Education have the Nash-Rocky Mount School System once again on the list of low-performing districts.
This is the third year the school system has been on the list.
Low-performing schools are identified annually as those that receive a School Performance Grade of D or F and do not exceed growth. Low-performing districts are districts where the majority of schools received a School Performance Grade and have been identified as low performing.

More ...
AMANDA CLARK, GRAPHIC STAFF WRITER
Local woman launches Autism support group


A retired educator has started an autism support group to provide resources and support to Nash County residents.
Barbara Batts recently started up the Nash County Chapter for the Autism Society of North Carolina.
The goal of the Autism Society of North Carolina is to improve the lives of individuals with autism, support their families, and educate communities.

More ...
AMANDA CLARK, GRAPHIC STAFF WRITER
Nashville Hometown Heroes 5K is Saturday


If you haven't made plans to participate in Nashville Elementary School's Hometown Heroes 5K race, don't worry, there's still time.
Registration will be accepted on Saturday morning, September 16 until 7 a.m., just before the race.
The second annual Hometown Heroes Race will kick off at 7:30 a.m. on Saturday morning. The 5K course will start behind Nashville Elementary School, on E. Green Street near the baseball field.

More ...
AMANDA CLARK, GRAPHIC STAFF WRITER
HELPING OTHERS
HARVEY RELIEF - Students in the National Honor Society at Northern Nash High School decided they wanted to play a role in collecting items for victims of Hurricane Harvey. On Friday, students from the Honor Society, along with Skills USA, the Knight's Ambassadors, Red Oak Middle School, Hubbard Elementary and Red Oak Elementary Schools brought several carloads of supplies to the Nashville Church of God, which was a drop-off point for the Eastern NC Men and Women of Action, who planned to pick up the donations this past Saturday and take them to parts of Texas. Pictured above, Lauren Israel unloads a case of water.
More ...
School system receives Internet access grant


High Schools in the Nash-Rocky Mount School District were selected to participate in a program that will provide internet access to low-income students.
The school system was recently awarded 680 personal internet hotspot devices as part of the Sprint 1Million Project.
The 1Million Project is an attempt to bridge the digital divide and help close the "homework gap" for 1 million low-income high school students who are lacking home internet access.

More ...
AMANDA CLARK, GRAPHIC STAFF WRITER
Nash County Cooperative Extension welcomes new Livestock Agent


Nash County Cooperative Extension recently welcomed a new Livestock Agent to serve Nash and Edgecombe Counties.
Kelsey Lichtenwalner started in the shared position on September 1.
Lichtenwalner comes from Warren County, where she served as an Agriculture Extension Agent for the past three years.

More ...
AMANDA CLARK, GRAPHIC STAFF WRITER
Red Oak UMC to host opioid crisis forum


At its regular monthly meeting on Monday, the town board of Red Oak voted on several structural improvements and community events.
This fall Red Oak United Methodist Church will host a forum on the opioid crisis affecting our county. Brian Mims of WRAL will moderate, and several of those on the front lines in fighting the epidemic will speak. Presenters will include the Nash County EMS, Sheriff's Office, Nashville Police Chief (HOPE initiative), and others.

More ...
JESSICA A. SMITH, GRAPHIC CORRESPONDENT
Hurricane Harvey relief
Northern Nash High School students stand with members of Nashville Church of God and supplies that were collected to deliver to Hurricane Harvey victims in Texas. The church collected donations for the Eastern NC Men and Women of Action, who planned to deliver the items this week. Sherrill Bateman, a member of the Church of God, said if more than enough supplies were collected, it was likely that supplies would also be given to victims of Hurricane Irma.
More ...
US Air Force member commits suicide in Nash County
A member of the United States Air Force committed suicide in Nash County on Friday night.
A be-on-the-lookout was sent from the Ontario County Sheriff's Office in New York, where the Veteran's Crisis Center is located, regarding a suicidal service member that was thought to be traveling through Nash County.
More ...
NASHVILLE POLICE REPORTS
INCIDENTS
An assault on a female, kidnapping and damage to property (vandalism) were reported on 9/5/17 at Laser Wash, 101 W Washington Street
A breaking and entering a residential was reported on 9/5/17 at 200 Village Court
A larceny and obtaining money/property by false pretense was reported on 9/6/17 at Wal-Mart, 1205 Eastern Avenue
More ...
NASH COUNTY SHERIFF'S OFFICE REPORTS
A breaking and entering a motor vehicle and damage to property was reported on 9/3/17 on Harris Road
A breaking, entering and larceny was reported on 9/3/17 at 8498 W Tarboro Road
A felony larceny was reported on 9/3/17 at 2881 N NC Highway 581
More ...
Recognized
Chris Pridgen, Senior Storm Drainage Maintenance supervisor for the City of Rocky Mount, was recently recognized for placing third in the very first American Public Works Association NC vs. SC Backhoe Rodeo. Pictured are (l-r) Chris Pridgen and Mayor David Combs.
More ...
Spaulding Alumni asks for bidding war to end


The Spaulding Alumni Association has requested that the Nash-Rocky Mount Board of Education end the bidding war over the former Spaulding Middle School site.
Lydia Davis, who handles public relations for the Spaulding Alumni Association, spoke to the Board of Education last Thursday evening at the board's regular meeting, which was moved to Thursday from Monday due to the Labor Day holiday.

More ...
AMANDA CLARK, GRAPHIC STAFF WRITER
Silver earns Advance Law Enforcement Certificate
First Sergeant Jimmie C. Silver, of the North Carolina Highway Patrol, was recently awarded his Advance Law Enforcement Certificate by the NC Criminal Justice Education and Standard Commission and Highway Patrol Colonel Glenn McNeil.
Silver serves as the District Supervisor for Nash and Edgecombe Counties.
More ...
Taylor is finalist for national award
Nash Central High School (NCHS) teacher Renny Taylor received yet another honor last Wednesday, September 6, as he was notified that he is a finalist for a national award.
Taylor, the 2017 North Carolina History Teacher of the Year, has been named as one of 10 finalists for the 2017 National History Teacher of the Year Award.
More ...
Scholarship created for local students
Alumni and friends of East Carolina University in Rocky Mount and Nash County, in partnership with the ECU Honors College, have announced through current donations and pledges an initial $100,000 endowment in establishing a local scholarship.
"The Rocky Mount - Nash Honors College Scholarship and Enrichment Fund," is a merit based award that can be used for any field of study.
More ...
Peacemakers to host annual Hope Banquet fundraiser
Peacemakers of Rocky Mount will host its annual Hope Banquet fundraiser Thursday, October 5 at 7: p.m. at Englewood Baptist Church in Rocky Mount.
"This will be an incredible evening as we come together to celebrate the great things God is doing in South Rocky Mount through Peacemakers and look forward to promising plans for the future," Executive Director Jesse Lewis said. "We are particularly excited to hear from this year's keynote speaker, Dr. Robert Lupton."
More ...
RED OAK NEWS


Several ladies from Red Oak traveled to Oak Park Tea Room on Saturday, September 2. Everyone enjoyed the tea, food, and fun time together. Ladies included Lisa and Analeigh Carp, Karen Girona, Vicki Griffin, Marion Faulkner, Audrey and Suzy Pearce, and Maureen Williams.
Congratulations to Caleb and Cameron May who were baptized Sunday, September 10, at Red Oak Baptist Church!

More ...
SUZY PEARCE
Luke's Word for the Week


Autumn like greetings my dear neighbor! It's so good to be sitting down and writing once again for the glory of the Lord and for our encouragement as we grow in holiness. I first want to say thanks to our wonderful hometown newspaper, The Nashville Graphic and their understanding my need to take a writing sabbatical and for also holding a spot for me to continue my writings. I hope we realize what a blessing it is to have The Graphic in our "Original" town.

More ...
LUKE WHITEHEAD
CASTALIA BAPTIST CHURCH


The Baptist church in the village of Castalia, Nash County, North Carolina, was organized in 1892 by Reverend George Mark Duke. Upon admission into the fellowship of Tar River Baptist Association, October 6, 1892, the church reportedly had 25 members. Among those charter members whose names have been preserved were Mr. and Mrs. Sidney J. Bartholomew, Mr. and Mrs. Merritt Batchelor, Mr. and Mrs. Joseph Coppedge, Mr. and Mrs. D.S. Rice, and Mr. and Mrs. Joseph Wheless. J.B. Bartholomew was the first church clerk; W.O. Dunn, the first Superintendent of Sunday School.

More ...
CARLYLE HALL
PEACHTREE COMMUNITY NEWS


Peachtree folks gathered for worship on a chilly September morning. Sanctuary flowers were given by Doug and Cheryl Hayes in memory of Betty, Steve and Linda. The service was designated as a '9/11 Patriots Day Service'. The Adult Choir sang "Prayer for America" under the direction of the pastor. The offertory by Jane May was "Jesus, Center of My Joy."

More ...
BARBARA HARDISON
Twin County Hall of Fame inductees are announced
Twin County Community Pride, Inc. is pleased to announce the 2017 Inductees to the Twin County Hall of Fame. This year's class of nine includes a band leader, two business men / community leaders, a pioneering business woman, a community activist, an educator, a historian, an inventor, and a mayor / community builder. Extensive community service is a trait they shared.
More ...
Coopers School retiree
Coopers School retirees met at Ribeye's in Nashville for their yearly gathering in August. There were 21 former staff members present.
More ...
Local photographer selected to receive membership from PPA
Angela Blankenship of AB Photography in Nashville has been named to receive an Elite membership from Professional Photographers of America (PPA).
Blankenship is one of few to earn the Elite membership. "We are encouraging photographers to be more and grow sustainable businesses," said Kristen Hartman, director of member value and experience for PPA. "Blankenship continues to raise the bar in our industry and has certainly earned her place among the elite."
More ...
APPRECIATION LUNCHEON
An Everlasting Memory Monument Company in Rocky Mount hosted an appreciation luncheon on August 28 for fire, rescue and EMS employees. Over 80 attended. Michelle Viverette-Strickland, owner of An Everlasting Monument, served lunch to those who came. Strickland, along with her husband, Carl are from the Sandy Cross area and said they felt blessed and honored to be able to host a luncheon each year for those who serve. Pictured above is Strickland (far right) with Rocky Mount Firefighter D.K. Best (far left).
More ...
NCC receives Platinum Partnership Award
Nash Community College ​has been awarded the Platinum Partnership Award by Correction Enterprises for providing complimentary space and outstanding cooperation for an on-campus optical center.
Correction Enterprises has operated an optical production facility manned by inmates at Nash Correctional Institution since 1998.
More ...
NHC Foundation awards local grant funding
The Nash Health Care Foundation Board of Directors approved the allocation of grant funding to ten community organizations. Total amount awarded by the Foundation this year is $295,920.
The Foundation requires that recipient organizations and programs promote community health within Nash Health Care Systems' service area, and more specifically, to fund health and medical programs that will help support uninsured and/or underinsured individuals.
More ...

Employees of the Nashville State Employees Credit Union Whitney Lynch and Catie Hartman (L-R) helped with the chicken plate sale in June.
Locals give over $7,500 to SECU Family House
A chicken plate sale brought in over $7,500 in donations, which were presented to the SECU Family House in Chapel Hill.
The sale was held in June at Castalia's Fire Department in memory of Teresa Dianne Braswell, who passed away last September.
Braswell's family stayed off and on at the SECU Family House while Braswell was in the hospital in Chapel Hill.
More ...
I am not sure what Darwin would think now


Most of us had to learn a little something about evolution in school.
It upset folks who believe in evolution, and those who believed in creation, and left the rest of us who felt like it didn't have to be an either/or conversation.
For example, it doesn't take a scientist to know that as a species, we are quite a bit larger than we used to be, yet still somewhat wild. If you doubt this, you've maybe never made a run to Wal-Mart after midnight.

More ...
Mike Brantley
Students shouldn't be judged on standardized test scores alone


The State Board of Education recently released its state report cards and if you are able to understand the report at all, then good for you!
From what I can gather, Nash-Rocky Mount Schools didn't do so well in its latest round of scores. A few schools did see letter grade improvements, a few saw letter grade drops and the rest remained the same as the last go around.
I suppose we should be concerned about the scores.

More ...
Amanda Clark - 2 opinions posted
Early alcohol sales approval disappoints citizen


Dear Editor:
Like so many of my fellow Nash County residents, I have lived in Nashville more than 60 years, and have always been proud to call this small town my home.
As I write this letter, I have to say that right now I am not so proud - of myself and several of our town council members.

More ...
LETTERS
Backward Glances


4-H WINNERS --This photo originally published in The Graphic on July 2, 1981. Shown above are winners in the North Central District Activity Day 4-H competition held in Durham. Pictured, left to right, are: Lisa Sykes, small animal demonstration; Kenneth Sykes, pork cookery: Nancy Fisher, livestock production.

More ...
A PICTORIAL LOOK INTO THE PAST

SENDING IN THE PLAY. Southern Nash coach Scott Collie relays the next play to quarterback Jake Cooper during last Saturday's game against Nashville.

Southern Stops Hornets' Varsity


NASHVILLE -- Last Saturday's regular season opener featured a changing of the long-time guard for the Nashville Hornets' youth football program.
Hornets' director and coach Jim Glover has retired, and Phillip Waller, a former assistant, is now the head coach for the Nashville varsity.
Coming off a winless season, Nashville is still in a bit of a rebuilding mode -- a fact that was evident during its opening showdown against a veteran Southern Nash contingent.

More ...
GEOFF NEVILLE, Graphic Sportswriter

NN's MACKENZIE PROCTOR

THE NEXT KNIGHT


RED OAK -- Superior distance runners come and go at Northern Nash, but team success has remained a constant.
That's because veteran NN head coach Jeff Dodrill has consistently been able to invoke a 'next' attitude within his program, especially on the boys level.
Whenever a talent runner or two graduates, there always seem to be younger performers ready and able to move into important scoring positions.

More ...
GEOFF NEVILLE, Graphic Sportswriter

SOUTHERN NASH'S AVEREE HARRIS

A RUNAWAY WIN


NASHVILLE -- A long-time rival awaited the Nashville Hornets last Saturday as they opened their regular season junior varsity football action at home against the Southern Nash Firebirds.
Southern Nash moved ahead early and never relented on its way to registering a 28-0 decision over the Hornets in Eastern North Carolina Football League action.

More ...
GEOFF NEVILLE, Graphic Sportswriter
SN spike club tops Spartans


SMITHFIELD -- Southern Nash came up with a huge road volleyball victory last Wednesday as the Ladybirds registered a sweep at Smithfield-Selma in non-conference spike action.
Scores were 25-17, 25-11 and 25-20 in favor of the Ladybirds.

More ...
Staff Reports
Birds ready for Cougars


STANHOPE -- Aside from conference matchups, this might be the most-anticipated regular season home game for the Southern Nash Firebirds in years.
That's because, this Friday, Southern Nash will host defending Class 4-AA state champion Wake Forest for a non-league duel at Firebird Stadium.
A massive crowd is expected for the event, which will feature a pair of undefeated teams to date. Kickoff is slated for 7 p.m.

More ...
Staff Reports
Bulldogs Edge NNHS


ROCKY MOUNT -- Last year, Nash Central broke the hearts of Northern Nash in Death Valley on football homecoming night with a close win.
This year, the result wouldn't be much different.
For the first time as non-conference opponents, the Knights and Bulldogs took part in a heated brawl that resulted in a 33-30 Nash Central win last Friday at The Dawg Pound on the NCHS campus.

More ...
CHANCE PUCKETT, Graphic Correspondent
Mudcats wrap up campaign


ZEBULON -- The homestanding Carolina Mudcats closed out the 2017 season with a seven-game winning streak after defeating the Pelicans 3-1 in last Monday's Class A Carolina League baseball season finale at Five County Stadium.
Max McDowell hit a solo home run and both Monte Harrison and Weston Wilson had run scoring hits in the sweep-clinching victory for the Mudcats in Zebulon.

More ...
Staff Reports

Charish Faith Fields (right) dribbles the ball for the LCFCU Team.

Nashville opens soccer season


NASHVILLE -- The Town of Nashville's fall soccer program kicked off on this past Saturday at Glover Park.
Sixteen Nashville soccer teams took to the fields to begin their regular season play.
In three-year old soccer play, Webby's Shaved Ice faced off against Century Creations.

More ...
Staff Reports
ALONE IN FIRST
Northern Nash's Jordan Richardson finishes off his first-place performance in the boys race at last Saturday's Knights Invitational Cross Country Championships at the Red Oak Middle Course.
More ...
CLUTCH GRAB
Southern Nash's Logan Saunders (right) hauls in a two-point conversion pass for the Firebirds during last Saturday afternoon's road vicory over the Nashville Hornets in Eastern North Carolina Football League action at Glover Park in Nashville.
More ...
KEEPING A SAFE DISTANCE
Southern Nash's Jordan Vick tries to slide past a Nashville defender during last Saturday's Eastern North Carolina Football League game at Glover Park.
More ...
LEADER OF THE PACK
Northern Nash's Joseph Dees surges ahead of this group of runners during last Saturday's action at the Knights Invitational Cross Country Championships.
More ...
Town to host movie night on Saturday
The Town of Nashville Parks, Recreation and Cultural Resources will host a movie night on Saturday, September 16.
This month's movie is "Moana." There will also be a luau along with the movie.
The event will begin at 6:30 p.m. with free crafts and games. Afterwards, the movie will begin when the sun goes down.
More ...
Dunn Center for the Performing Arts
Franco D'Ambrosio will kick off the 2017-2018 season for the Dunn Center for the Performing Arts at NC Wesleyan College with a performance on Friday, September 15 at 7:30 p.m. D'Ambrosio is returning to the Dunn Center for his third gig and will share the stage with NCWC student Holly Long. Together, they will sing a selection from The Phantom of the Opera. For information, or tickets, call the Dunn Center Box Office at 252-985-5197 or visit www.dunncenter.com.
More ...
Raffi Besalyan to perform at Cherry Hill
The Cherry Hill Concert Series welcomes pianist Raffi Besalyan on Sunday, September 17th at 3:00 PM. Dr. Besalyan received a standing ovation for his 2016 performance at the Inez plantation venue, and the Board of Directors is pleased to host the Steinway artist for an encore concert. A native of Armenia, Besalyan began his music studies at the Tchaikovsky Special Music School for Gifted Children.
More ...