Subscribe/Access
Advertisements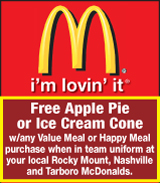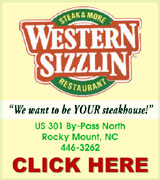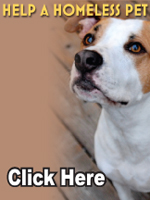 Sections
Member Options
Back
Town okays Sunday morning alcohol sales


Nashville grocery and convenience stores can now sell alcohol on Sunday mornings.
Nashville's Town Council voted 2-1 to approve an ordinance that will allow the sale of alcohol beverages before noon on Sundays at licensed premises. Councilwoman Louise Hinton voted against the request.

More ...
AMANDA CLARK, GRAPHIC STAFF WRITER
Man charged with murder
The body of a missing Rocky Mount woman was recently discovered in Momeyer near US Highway 64 Alternate and North Old Franklin Road.
Glorika Cherta Townsend was reported missing last Thursday.
Following up on information received, Rocky Mount Police found Townsend's vehicle abandoned in the parking lot of 1701 Sunset Avenue and on Monday, Townsend's body was discovered.
More ...

Mary Lewis got into the 70s spirit at last week's Volunteer Appreciation Social, which was hosted by the Nash County Senior Center. Lewis won the female costume contest for her creative costume.

Senior Center honors volunteers


The Nash County Senior Center celebrated their "groovy" volunteers during the center's annual Volunteer Appreciation Social last Wednesday afternoon.
This year's theme focused on the 70s. Michele McKnight, Aging Services Director, told volunteers the annual celebration is one of her favorite times of the year and she looks forward to coming up with creative ways to recognize the many volunteers who give of their time.

More ...
AMANDA CLARK, GRAPHIC STAFF WRITER
Cooley Library launches new programs


The Harold D. Cooley Library in Nashville is offering a myriad of programs for youth, teenagers and adults during the month of September.
Library Director Emily Enderle said library staff had collaborated to come up with more programs at the library to attract patrons of all ages.
Enderle said more programs have been developed for teenagers in hopes to bring them to the library.

More ...
AMANDA CLARK, GRAPHIC STAFF WRITER
Local groups collect for hurricane victims


Local organizations are pitching in to help those affected by Hurricane Harvey.
The Town of Nashville has partnered with the North Carolina Baptist Men to collect donations for victims of the hurricane. Donations are being collected at town hall in Nashville during normal business hours.

More ...
AMANDA CLARK, GRAPHIC STAFF WRITER

April Felton, 42, mother of Brandi Rashaw, is pictured with her granddaughter, Braylee. (Contributed photo)
Accidents claim four over holiday
Accidents over the Labor Day weekend claimed the life of four Nash County residents.
On Friday morning, September 1, an accident claimed the life of three family members.
According to the North Carolina State Highway Patrol, Brandi Rashaw, 22, of Nashville, was driving a 2005 Nissan Sentra that became disabled in the left lane of east bound traffic around 10:46 a.m. The emergency flashers were on, according to reports from the Highway Patrol.
More ...
Local girl initiates "Little Free Library"


A 10-year-old Nashville resident came before Nashville's Town Council on Tuesday night requesting permission to start a program that provides books at no cost to the community.
Emma Cahoon requested that council members allow her to start a "Little Free Library" program in the Town of Nashville.

More ...
AMANDA CLARK, GRAPHIC STAFF WRITER
Barn fire
Nashville's Fire Department responded to a tobacco barn fire on Friday, September 1 on Taylor's Store Road just before 7 p.m. Castalia and Red Oak Fire Stations assisted Nashville with putting out the fire, which is believed to have been caused by lightning.
More ...
NCC's Mohrbutter speaks at AVID Summer Institute
Nash Community College once again​ is​ sharing best practices in instruction ​throughout the nation.
Dr. Trent Mohrbutter, the College's Vice President for Instruction and Chief Academic Officer, was among the special guests invited to speak at the​ ​Advancement Via Individual Determination​ (AVID​)​ Summer Institute held​ in San Antonio, TX. Summer Institute is AVID's annual professional learning event.
More ...
Nashville teen changed with striking pedestrian
A Nashville teen was charged with striking a pedestrian on the way to school on August 29.
According to the North Carolina Highway Patrol, Shanna Garris, 18, of Nashville, was on her way to school in a 2013 Hyundai when she crossed the center line, striking a mailbox and a pedestrian who was waiting at the school bus stop with his grandchildren. After striking the pedestrian, who was identified as Keith Moore, 59, Garris struck a drain culvert and overturned.
More ...
Nashville man charged with robbing bank in Halifax County
A Nashville man was arrested on Friday and charged with robbing a bank in Halifax.
According to the Halifax County Sheriff's Office, the BB&T in Halifax was robbed around 12:56 p.m. on Friday, September 1.
Deputies responded and after a short time, Jarrett Tywaun Davis, 30, of Nashville, was arrested and charged with armed robbery.
More ...
NASHVILLE POLICE REPORTS
INCIDENTS
A larceny by bypass of an anti-theft device and larceny was reported on 8/28/17 at Wal-Mart, 1205 Eastern Avenue
An involuntary commitment was reported on 8/28/17 on Park Avenue
More ...
NASH COUNTY SHERIFF'S OFFICE REPORTS
A driving while intoxicated was reported on 8/27/17 at N Halifax Road and Joe Ellen Road
A larceny of a firearm was reported on 8/27/17 at 2523 N Browntown Road
A damage to vehicle was reported on 8/27/17 on US 64 Eastbound at the 450 mile marker
More ...
Speaker
Kelvin Yarrell, Director of the City of Rocky Mount Parks & Recreation Department was the keynote speaker at Pay It Forward Civitans August meeting at Ribeye's in Nashville. Mr. Yarrell spoke about "Creating Community through People, Parks and Programs and specifically the City Lake Beautification Project, Pictured with Mr. Yarrell is Sherry Strickland, PIF Civitan Director.
More ...
Recognized
Nashville's Town Council recognized Sgt. Steve Glover, at right, on Tuesday night during their regular council meeeting for achieving his Advance Law Enforcement Certification. Pictured congratulating Glover is Sgt. George Bottoms, at left.
More ...
Rocky Mount Fire Chief Taylor retires
Battalion Chief Dewand Taylor retired from the Rocky Mount Fire Department on August 18th. He joined the City of Rocky Mount Fire Department in January 1994. Taylor was last assigned to the Operations Division where he oversaw the daily activities in Battalion Two. He provided emergency service leadership at the command level for the purpose of mitigating emergency incidents.
More ...
Locals ask county to oppose pipeline


Nash County Commissioners were asked to not support the Atlantic Coast Pipeline during the board's regular meeting on Tuesday morning.
Three people spoke out against the pipeline, saying the pipeline would not benefit the county.
Jane Flowers Finch said her mother's Nash County property would be affected by the pipeline.

More ...
AMANDA CLARK, GRAPHIC STAFF WRITER
Nash County keeps close watch on Irma


Nash County officials are keeping a close watch on Hurricane Irma, which is making its way towards the United States.
Nash County Emergency Services Director Brian Brantley told Nash County Commissioners on Tuesday at the board's regular meeting that his staff were closely monitoring Irma and making preparations.

More ...
AMANDA CLARK, GRAPHIC STAFF WRITER
Young women to be presented at 91st annual NC Debutante Ball
The 91st annual North Carolina Debutante Ball will be held in Raleigh on September 7th, 8th and 9th with the formal presentation of young ladies from across the state serving as the highlight of the weekend festivities.
The Terpsichorean Club, comprised of young gentlemen from the Raleigh area, was formed in the 1920s to sponsor an annual statewide Debutante Ball to present many of North Carolina's prominent young ladies and to honor their families.
More ...
ENGAGED
Jason and Sharon Worrell of Bailey announce the engagement of their daughter, Rebecca Nicole Worrell, to Robert Hoyt Hinton, of Momeyer. He is the son of Greg and Sheila Hinton of Momeyer. Grandparents of the bride are Rebecca Langley Phillps and the late Alvin Ray Phillips of Wilson and Johnnie and Jean Worrell of Sims.
More ...
Rocky Mount Fire Chief earns second designation of CFO
Rocky Mount Fire Chief Mike Varnell earned his second redesignation of Chief Fire Officer (CFO) from the Commission on Professional Credentialing (CPC) within the Center for Public Safety Excellence (CPSE) on July 29, 2017.
According to the CPC, Varnell demonstrated through his "education, leadership and management skills" that he possessed "the requisite knowledge, skills and abilities required for the fire and emergency services profession."
More ...
Scholarship established at NCC in honor of Thomas Cliett
Nash Community College is proud to announce the establishment of the Thomas Cliett Family Culinary Scholarship. The endowed scholarship was established by Anne D. Cliett in memory of her husband, Thomas Cliett, to assist students in pursuit of an Associate Degree in Culinary Arts.
"We are so pleased that Mrs. Cliett has chosen to honor the memory of her husband in this way.
More ...
Awarded
The Nash Community College Foundation was recently awarded $17,000 by Rotary Club of Rocky Mount from proceeds raised at Tackle the Tar. Tackle the Tar, the only local event of its kind, was held in May 2017. The 5k obstacle course race and family fun day raised money for scholarships for students attending college in the Twin Counties.
More ...
Word for the week


"What is the source of quarrels and conflicts among you?" (James 4:1). There are many answers. The Bible gives the best one.James 4:1continues, "Isnot the source your pleasures that wage war in your members?"
In Vietnam, I recall a soldier murdering one of his own comrades. He lost a poker game. As the Bible says, "You lust and do not have; so you commit murder" (James 4:2).

More ...
DENNIS PRUTOW
PEACHTREE COMMUNITY NEWS


On a cool but sunny Sunday morning, Peachtree folks gathered for worship at the church. Sanctuary flowers were given by Bob and Fran Bunn in honor of their granddaughter, Linea, who is observing her 16th birthday.
The Adult choir sang "I'm Standing on the Solid Rock", under the direction of the pastor. For the offertory Jane May played a beautiful arrangement of "Jesus, Jesus! There's Just Something about That Name".

More ...
BARBARA HARDISON
Children's Museum to switch exhibits
The Children's Museum and Science Center at the Imperial Centre for the Arts and Sciences, will be changing exhibits during the month of September. "Roots of Wisdom," the current exhibit, closed on Sunday, September 3 at 5 p.m. The new exhibit, "Ocean Bound!", will flow in Tuesday, Sept. 26 at 10 a.m. for all to see.
"Ocean Bound!" encourages visitors to act as scientists on a journey through watersheds to see how everyone's actions on land affect the oceans.
More ...
Proceeds from cookie money help fund camping trip for Girl Scouts
In addition to providing girls with entrepreneurial and leadership skills, the Girl Scout Cookie program allows Girl Scout Troops to fund awesome troops adventures filled with memories and learning experiences to last a lifetime. Girl Scout Troop #611 of Nashville worked extra hard during the Cookie Program to meet their goal and use their cookie proceeds to fund a camping trip to the Pisgah National Forest and the Biltmore Estate.
More ...
Walk of Remembrance set for September 24
The "Walk of Remembrance for Steps Never Taken" is a local celebration of life that was established to honor all children lost to miscarriage, stillbirth, or newborn death. The 5th annual walk will be held on Sunday, September 24 at 3 p.m. and will begin at the pond behind the Bryant T. Aldridge Rehabilitation Center on the Nash Health Care campus, 2460 Curtis Ellis Drive, in Rocky Mount.
More ...
Senior Center honors, pics 1


Marcus McKnight played the role of Ike Turner during the grand finale of entertainment at last week's Volunteer Appreciation Social.

More ...
Graphic photos by Amanda Clark
Senior Center honors, pics 2
Nash County Senior Center Aging Services Director Michele McKnight, along with her "Nashettes," performs for volunteers during the annual Volunteer Appreciation Social last Wednesday at the center. This year's event featured a 70's theme, with McKnight performing several songs from the 70s including a Tina Turner number.
More ...
Senior Center honors, pics 3
Thomas Fallat, center, was named the Mount Pleasant Volunteer of the Year. Pictured with Fallat is Activities Specialist Holly Edwards, at left, and Aging Services Director Michele McKnight, at right.
More ...
Fake news of gas shortgage makes it real news


I got a text just a couple of days after the horror show of Hurricane Harvey hit.
"You better get gas, they say the hurricane damage is going to create a shortage."
I was a quarter tank away from refueling at the time and noticed that the price had crept up to the $2.20-plus range at several stations on my way into Rocky Mount that morning.

More ...
Mike Brantley
Nash County Senior center is something we can all be proud of


There are so many organizations that need a hand and all of them are thankful for the volunteers they are able to get, especially in this day and time. But one organization really goes above and beyond in thanking its volunteers in a unique way; the Nash County Senior Center.
Each year, the center hosts a special award's ceremony to single out a few volunteers that go above and beyond.

More ...
Amanda Clark
Backward Glances


LADY COBRAS -- This photo originally published in The Graphic on February 28, 1974. Thirteen players made up the girls' basketball team at Southern Nash Junior High School.

More ...
A PICTORIAL LOOK INTO THE PAST

LOOKING TO MAKE A PLAY. Nash Central's Adam Abdelhabi (left) tries to find an open teammate during last Wednesday's contest at Southern Nash.

SKEIN SNAPPED


STANHOPE -- Southern Nash's boys soccer season began in fine fashion with an impressive victory over Bunn, but the next three matches -- against tough competition -- saw the Firebirds go 0-2-1.
Because of that, there was a sense of urgency for the Firebirds when they hosted former league rival Nash Central for a contest last Wednesday afternoon on the SNHS campus.

More ...
GEOFF NEVILLE, Graphic Sportswriter
LBJ Donates To Parks & Rec Soccer


NASHVILLE -- LBJ Chevrolet is partnering with Nash County Parks and Recreation to provide new equipment, instructional clinics and a monetary contribution for the county's soccer program.
LBJ Chevrolet has joined forces with the National Chevrolet Youth Soccer program to provide new equipment, invitations to free instructional clinics and an opportunity for community members to earn donations for their league via a Test Drive Fundraiser.

More ...
Staff Reports

SOUTHERN NASH'S KENDRICK BELL

Southern rolls past Wildcats


STANHOPE -- Southern Nash and Bunn have competed in their share of backyard rivalry thrillers on the gridiron through the years.
This game, however, won't be remembered as one of them.
The undefeated powerhouse Firebirds had no problem with visiting Bunn last Thursday, rolling to a 55-7 non-conference decision at Firebird Stadium on the SNHS campus.

More ...
Staff Reports
Collie a Southern medalist


AYDEN -- Southern Nash sophomore Elisabeth Collie was the medalist during last Thursday's girls high school golf match at Ayden Country Club in Pitt County.
Collie fashioned a 50 to claim top honors at the nine-hole event.
Southern Nash also received 67s from Rayna Bailey and Sara Small, along with a 70 from Taylor Hall.

More ...
Staff Reports
Mudcats win over Pelicans


ZEBULON -- Jordan Yamamoto turned in another gem for the Carolina Mudcats while striking out seven over seven scoreless frames in a 1-0 victory versus the Myrtle Beach Pelicans in front of 4,814 at Five County Stadium on Sunday night in Class A Carolina League baseball action.
Monte Harrison drove in the only run of the game and Nate Griep earned his league-leading 30th save as the Mudcats won their sixth straight game.

More ...
Staff Reports

THREE GENERATIONS OF FISHERMEN. Adam Richardson (right) poses with his father, Gene (left) along with Adam's children, Blake (middle) and Bentley (far right).

Fishing Family


LAKE GASTON -- The father and son duo of Adam (son) and Gene (father) Richardson took the top spot at Lake Gaston in the final regular season event of 2017 for the Collins Inc. -- Bass For Cash Series in August.
With a home-lake advantage, the duo managed to tip the scales with a five-fish limit weighing in at 16.07 pounds to take the win.

More ...
Staff Reports
Wesleyan drops gridiron opener


ALLIANCE, OHIO -- The top-ranked Purple Raiders of the University of Mount Union were too much for visiting North Carolina Wesleyan College last Saturday, cruising to a 58-0 victory in the Raiders' regular season football opener.
UMU used a pair of special-teams touchdowns and a pick-6 to pull away from the Bishops, who fought poor field position for most of the afternoon.

More ...
Staff Reports
A TREMENDOUS TEAM
Southern Nash High School head football coach Brian Foster (left) is happy to have former players Josh Sessoms (center) and Zack Foster (right) serving on his staff this season. The talented Firebirds are off to a 3-0 start after topping Bunn last Friday at Firebird Stadium on the SNHS campus in Stanhope.
More ...
BIG SHOT
Southern Nash's Tristan Rocco (left) blasts a shot toward the net during last Wednesday afternoon's non-conference, home boys soccer triumph against the Nash Central Bulldogs.
More ...
DOWN BUT NOT OUT
Southern Nash's Justin Vazquez (left) tries to dribble past Nash Central defender Joshua Shearin during last Wednesday afternoon's boys soccer match in Stanhope.
More ...
TRIPLE THREAT
McKinley Lyons scored three touchdowns for the Nash Central Bulldogs during last Thursday night's road football triumph against the Smithfield-Selma Spartans.
More ...