Subscribe/Access
Advertisements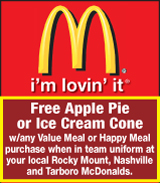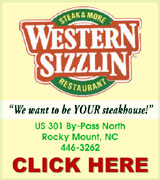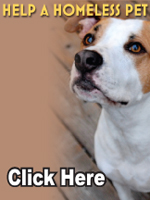 Sections
Member Options
Back
Public hearing held for brunch bill


Only one Nashville resident came forward during Wednesday's public hearing to offer her opinion on a proposed "Brunch Bill" that would allow the sale of alcohol before noon on Sundays.

Claudia Wallace, of Sanibel Drive, questiond how much revenue the town though they would bring in by allowing the sale of alcohol for two additional hours on Sunday.

More ...
Amanda Clark, Graphic Staff Writer
Recovery Rally set for September


Last year, The Anchor Holds sponsored a rally centered around addiction awareness.
This year, the rally will focus on recovery.
The Second Annual Recovery Rally will be held on Saturday, September 23 from 2 to until 5 p.m. at Glover Park in Nashville.
Heather Moore, who started The Anchor Holds support group, said since last year's event, a lot has happened.

More ...
AMANDA CLARK, GRAPHIC STAFF WRITER
NPD searches for robbery suspect


Nashville Police are searching for the person responsible for robbing Murphy's gas station last Monday evening.
According to Police Chief Tom Bashore, a masked man entered the gas station at 1151 Eastern Avenue just before 10 p.m. on Monday, August 21.
The suspect walked up on foot, pulled out a gun and demanded money, Bashore said. The cashier, who was the only one in the store at the time, gave the suspect an undisclosed amount of money and the suspect left.

More ...
AMANDA CLARK, GRAPHIC STAFF WRITER

LUNCH ROOM VISIT -- Kindergartners Hali Autry and Nickolas White (L-R) check out the lunchroom at Nashville Elementary School during a tour of the campus on Monday.
BACK TO SCHOOL
Though some private schools are already in session, thousands of youth returned to Nash-Rocky Mount Schools on Monday.
Dr. Shelton Jefferies, Superintendent for the school system, said so far, things were off to a good start.
"Opening day symbolizes the promise and potential of an exciting new academic year," Shelton said.
More ...
Two die in apparent murder suicide
A domestic dispute led to a husband shooting his wife and then turning the gun on himself in Whitakers last Thursday night.
The Nash County Sheriff's Office and North Carolina Highway Patrol responded to a domestic violence shooting in the 1400 block of Shearin round around 7:16 p.m. on Thursday, August 24.
More ...
Bailey woman dies in fire


A 94-year-old woman was found deceased in her Bailey home on Monday morning following a fire.
The Bailey Fire Department was dispatched to 7754 Winters Road at 4:05 a.m.
A neighbor called 9-1-1 and said a neighbor's house was on fire.

More ...
AMANDA CLARK, GRAPHIC STAFF WRITER
Hefty reward offered in murder case


Governor Roy Cooper has authorized a reward of up to $20,000 for information leading to the arrest and conviction of the person or persons responsible for the murders of James and Janice Harris and James and Peggy Jo Whitley.
The two couples were shot multiple times in what the Halifax County Sheriff's Office is calling a home invasion.

More ...
AMANDA CLARK, GRAPHIC STAFF WRITER

Itimous Thaddeus Valentine founded The Valentine Law Firm in 1917. (Contributed photo)
Local law firm celebrates centennial
A Nashville law firm is celebrating its centennial anniversary this month.
The Valentine Law Firm, one of the oldest law firms in Eastern North Carolina, was founded in 1917 by Itimous Thaddeus Valentine, known to his friends and clients as "I.T. Valentine."
Valentine practiced law in Nashville except during his military service in the United States Army, when he served in World War I and World War II.
More ...

Ethanuel "Slick" Williams, Nashville Mayor Donald Street, and Tonja Whitaker pose for a photo after the ribbon cutting.

Barber celebrates business anniversary


Slick Cutz celebrated a year of being in business last week with a ribbon cutting, which was hosted by Nashville's Chamber of Commerce.
Slick Cutz is a barber shop that opened up in August 2016 by Ethanuel "Slick" Williams.
Williams, of Spring Hope, has been a licensed master barber for over 15 years and has been cutting hair in Nashville for around six years.

More ...
Amanda Clark, Graphic Staff Writer
NASHVILLE POLICE REPORTS
INCIDENTS
A robbery of a business was reported on 8/21/17 at Murphy Express, 1185 Eastern Avenue
A larceny of a firearm was reported on 8/21/17 at 609 Briarwood Court
A larceny (shoplifting) was reported on 8/22/17 at Wal-Mart, 1205 Eastern Avenue
More ...
NASH COUNTY SHERIFF'S OFFICE REPORTS
A larceny from a person was reported on 8/20/17 at 12536 Sanford Street
An all other larceny was reported on 8/20/17 at 6101 Main Street
A misdemeanor larceny was reported on 8/20/17 at 7363 Bucks Road
More ...
Nash County Sheriff seeks 9-1-1 prank call suspect
The Nash County Sheriff's Office is continuing to search for the person who made a prank call to 9-1-1 last Wednesday night, claiming a person had been shot and hostages were being held in a Nash County home.
The call came in around 8 p.m. last Wednesday night of a person shot in the chest at a home on Overlook Drive in Elm City, in a subdivision off of Highway 97.
More ...
NPD Sgt. Glover earns Advance Law Enforcement Certification


Nashville Police Sergeant Steve Glover was recently awarded his Advance Law Enforcement Certification from the Criminal Justice Education and Training Standards Commission.
The certification is the highest one that can be obtained in law enforcement, said Nashville Police Chief Thomas Bashore.
"I am proud of the work Sergeant Glover puts in day in and day out," Bashore said.

More ...
AMANDA CLARK, GRAPHIC STAFF WRITER
Pugh graduates U.S. Air Force basic training
U.S. Air Force Airman 1st Class Rachael D. Pugh graduated from basic military training at Joint Base San Antonio-Lackland, San Antonio, Texas.
The airman completed an intensive, eight-week program that included training in military discipline and studies, Air Force core values, physical fitness, and basic warfare principles and skills.
More ...
Governor appoints James T. Martin of Rocky Mount to State Board of Community Colleges
Governor Roy Cooper recently announced 40 additional appointments to the State Board of Community Colleges and the North Carolina Community College Board of Trustees.
"North Carolina's exceptional community college system prepares North Carolinians for the workforce and supports local economies," Gov. Cooper said. "I welcome this group of talented, experienced professionals to these boards."
More ...
Back to school, pics 2
Nashville Elementary School Principal Quinton Mangano (at right) greets kindergarten students in the office of the school as they tour the school on the first day.
More ...
Nash receives grants for water system, park


Nash County is celebrating the awarding of two grants that will allow important projects to move forward.
The county recently received notification they were the recipients of a $3 million grant, which will go towards the Northern Nash Water Sewer System project. The project is a $9.7 million project.

More ...
AMANDA CLARK, GRAPHIC STAFF WRITER
Certificate
Helen Wells Sharpe (at left) received a certificate for her daughter, Carolyn Sharpe Haywood. The certificate honors her ancestor, Kinchen Edwards, Company G, 16th Regiment, North Carolina Infantry, CSA. Margie Parker Brantley (at right), President of Bethel Heroes Chapter 636, UDC, presented the certificate.
More ...
Nashville's Music Series
Jimmy and Gerri Plater dance to the Bantum Rooster band on Friday night at Stoney Creek Environmental Park. Bantum Rooster played as part of the Town of Nashville's Music Series. The Plater's son is a part of the band and the couple said they try to attend as many shows as possible. They added that Nashville's event was impressive and they hoped to be back next year.
More ...
Third phase of positive image campaign launched
The Positive Image Action Group, formed in 2013 from the Twin Counties Visioning Process, launched recently the third phase of its regional image campaign. The goal is to showcase the wide variety of communities and attractions in Edgecombe and Nash Counties that will generate interest from residents of the neighboring Triangle and Greenville metropolitans, as well as visitors to the area.
More ...
PEACHTREE COMMUNITY NEWS


Peachtree folks gathered for worship on a beautiful Sunday morning. Sanctuary flowers were given by Dianne and Ricky Tucker, in memory of Dianne's mother, Jean Williams.
The 2017 North Carolina State Missions Offering is now being emphasized, with the goal for Peachtree being $500.00 and the State Goal $2,100,000.00.

More ...
BARBARA HARDISON
RED OAK NEWS


Promotion Sunday was August 27 at Red Oak Baptist Church. Kindergartners moving up to first grade were recognized. Rising first graders were Hannah Cole and Eleanor Connor. Each child received a Bible given by the church. First and second graders were recognized with awards for learning the books of the Bible.

More ...
SUZY PEARCE
Word for the week


Worry, anxiety, tension, call it what you will, it's all the same. It's nervousness over the future, about paying the bills and putting food on the table, about getting accepted for that job or getting promoted. It's being touchy about your abilities to measure up. Worry, worry, worry.
What's the outcome of all our worrying? "Anxiety in the heart of a man weighs it down" (Proverbs 12:25).

More ...
DENNIS PRUTOW
Rackley offers "A Layman's View"


Anticipating the return of Luke next week, this will be the last entry of "A Layman's View." Thanks again to the publisher, staff and patrons of The Nashville Graphic for your indulgence. It has been my pleasure to bring forth what I hope have been some points to ponder, provoking motivation to read and study scripture.
In answering last week's closing questions, I believe this: a reasonable person would assume that if Jesus thought it important to speak more on hell and judgement than on heaven, then so should professing Christians.

More ...
TED RACKLEY, SPECIAL TO THE GRAPHIC
Local inducted into National Honor Society
The National Honor Society of High School Scholars (NSHSS) recently announced student Myrakle Shante Ramirez, of Rocky Mount, has been selected to become a member of the esteemed organization. The Society recognizes top scholars who demonstrated outstanding leadership, scholarship and community commitment. The announcement was made by NSHSS Founder and Chairman Claes Nobel, senior member of the family that established the Nobel Prizes.
More ...
Stephanie Fisher named VP at ECC
Stephanie B. Fisher, a CPA with more than twenty years of experience in accounting and finance, has been named vice president of administrative services/chief financial officer at Edgecombe Community College.
Fisher comes to ECC from Stanly Community College, where she served as vice president of administrative services/CFO for nearly two years.
More ...
Strickland completes certification
The Institute for Divorce Financial Analysts™ (IDFA™) recently announced that Shanna Bottoms Strickland of Taylor Financial Strategies in Rocky Mount recently completed a specialized educational program in professional divorce analysis and has earned the Certified Divorce Financial Analyst™ (CDFA™) designation.
Strickland is trained to provide financial information and assistance to people going through a divorce.
More ...
Spaulding alumni to speak at reunion
Four Spaulding High School graduates from the class of 1967 will serve as the guest speakers for their 50th class reunion at the CC Spaulding Alumni Association's annual banquet on Saturday, September 2.
This year's theme is "Circle of Life."
The presentation by the four graduates will cover the four phases of the last 50 years of the class of 1967.
More ...
Houston flooding brings back awful memories


It is hard to watch the images on the news, and listen to the stories on the news about the flooding in Houston, and other areas in Texas, and now, in parts of Louisiana.
For any local folks who predate this century, Hurricane Harvey isn't a national story about a faraway place. Many of us are feeling the pain on a personal level.
Not that I need a reminder, but a copy of "Flooded" sits on the bookshelf in my office.

More ...
Mike Brantley
Pets are a gift from God


If you look at the word God and put it backwards, you get dog.
I don't think that's a coincidence. Dogs are obviously a gift from God.
If you read this column regularly, you know I have two dogs, Abby and Sheba. They are American Pit Bull Terriers and they are Allen and my babies.
We got those two girls in November 2005, a little over a year after we were married.

More ...
Amanda Clark
Backward Glances


This photo was originally published in The Graphic on March 12, 1974. Jim Clack (center), professional football player for the Pittsburg Steelers and former Rocky Mount athletic star, talks with his high school coach Dudley Whitley (left). Whitley introduced Clack, who was the guest speaker at the Sportsman Club awards banquet. Sportsman Club President Ed Jolley is pictured right listening as the player and coach discuss old times.

More ...
A PICTORIAL LOOK INTO THE PAST

REVERSAL OF FORTUNE. Nash Central's Byron Hawkins (with ball) tries to reverse field last Friday night against the Southern Nash Firebirds.

NO PROBLEM FOR SN


STANHOPE -- Certainly, Southern Nash was considered to be the favorite last Friday when the Firebirds hosted rival Nash Central in what is now a non-conference football matchup at Firebird Stadium.
But there was also the thought process that Central, which has made considerable strides within its program over the past two years, could be competitive with the talented Firebirds.

More ...
Staff Reports

BACK IN STANHOPE. Former Southern Nash coaching legend John Matthews returned to campus last Thursday as the head coach at D.H. Conley.

Matthews' Magic Return


STANHOPE -- Before last Thursday, it had been five years since John Matthews had coached a boys soccer varsity match on the Southern Nash High School campus.
Back in 2012, Matthews, in what would be his final season at SNHS, guided the Firebirds to an Elite Eight matchup at home against eventual state champion.
Southern Nash dropped that outing to conclude a historic campaign that featured Big East Conference regular season and tournament championships.

More ...
GEOFF NEVILLE, Graphic Sportswriter

RACE FOR THE BALL. Southern Nash's Eric Mendoza tries to gain possession last Thursday at home against soccer opponent D.H. Conley.

THE CLOSE CALL


STANHOPE -- The early portion of Southern Nash High School's boys soccer season has featured a string of near-misses against difficult competition.
After opening with a victory against backyard rival Bunn, the Firebirds have not been able to notch a triumph since then under Coach Carlos Barron.
But during that stretch, the Firebirds have played a trio of acclaimed opponents -- Corinth Holders, DH Conley and West Johnston.

More ...
GEOFF NEVILLE, Graphic Sportswriter
Southern takes 4th at event


SELMA -- The Southern Nash Ladybirds took fourth place overall during an eight-team, nine-hole girls golf match last Thursday at the Cardinal Country Club in Johnston County.
North Johnston was the overall team winner with 143 strokes -- edging runner-up Wayne Christian's 144 strokes.
C.B. Aycock was third at 166, followed by Southern Nash (185), Community Christian (203) and Rosewood (210).

More ...
Staff Reports
Mudcats fall vs. Pelicans


MYRTLE BEACH, S.C. -- Marcos Diplan pitched into the seventh with six strikeouts, Monte Harrison drove in a run and scored once while going 3-for-5 and Lucas Erceg went 2-for-4 with a double, a run and a RBI, but the Carolina Mudcats finished one game shy of a sweep after losing 6-5 in extras in the final game of a three-game series in Myrtle Beach in a Class A Carolina League baseball showdown.

More ...
Staff Reports
EASTERN NC FOOTBALL SKED


NASH COUNTY -- The Eastern North Carolina Football League will kick off its annual schedule on Sept. 9 -- and will feature a bit of team reshuffling this time around.
Long-time member SouthWest Edgecombe will not be in the league, and that will leave the ENCFL with nine representatives.
Because of the odd number, all teams will have a bye week in 2017.

More ...
Staff Reports
Nash Community to host golf tournament


ROCKY MOUNT -- The Nash Community College 28th Annual Student Scholarship Golf Classic will be held on October 6 at Benvenue Country Club in Rocky Mount.
There are two tee times available -- 8 a.m. and 1 p.m.
Teams who play during the morning tee time will receive $100 off registration.
Team slots will be reserved on a first paid basis as registration forms and payments are received.

More ...
Staff Reports
NCHSAA state finals to be televised


CHAPEL HILL -- The North Carolina High School Athletic Association and Sinclair Broadcast Group have reached an agreement that will bring the NCHSAA's annual State Championship Games in Football and Basketball to television across the state and beyond.

More ...
Staff Reports
BATTED AWAY
Nash Central High School wide receiver Jay Smith (left) has this reception attempt batted away during last Friday's contest at rival Southern Nash.
More ...
ESCAPING THE PASS RUSH
Rocky Mount quarterback Jaquan Lynch (left) tries to evade a D.H. Conley defender during last Friday night's non-conference football game, which was held on the RM campus. The visiting Vikings topped the Gryphons by a 60-43 margin.
More ...
HERE YA GO
Southern Nash High School's Zonovan Knight hands the ball to an official after scoring a touchdown during last Friday night's home football triumph against the Nash Central Bulldogs.
More ...
TWENTY-TWO TURNS THE CORNER
Southern Nash's Kelvin Whitaker gains yardage for the Firebirds during last Friday night's convincing home football victory against Nash Central.
More ...
WAITING FOR THE FALL
Southern Nash's Justin Vasquez (left) prepares for the ball to land during last Thursday's home soccer match versus D.H. Conley.
More ...