Subscribe/Access
Advertisements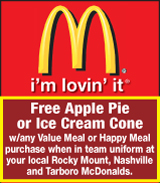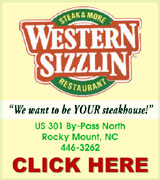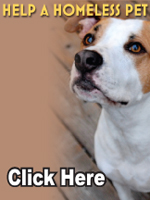 Sections
Member Options
Back
Nash rejects landfill expansion bids


Nash County Commissioners rejected all bids received for the landfill expansion project after bids came in double what was budgeted for the project.
Health and Human Services Director Bill Hill reported to commissioners that three bids were received for the county's landfill expansion project. The county had budgeted $400,000 for the project, Hill said, with $346,000 of that earmarked for construction.
"We received three bids," Hill said. "They were way over our estimates, over the engineer's estimates and over our expectations quite frankly."

More ...
AMANDA CLARK, GRAPHIC STAFF WRITER
Local woman charged with embezzlement
A Nashville woman was charged with embezzling over $2,000 from the Parent Teacher Organization at Coopers Elementary School.
The Nash County Sheriff's Office recently charged Ashley Bone Wallace, 35, of Benton Road, Nashville, with one count of forgery of instrument and one count of embezzlement. Both charges are felonies.
More ...

Joe Hester speaks against the pipeline during Tuesday night's meeting.

Pipeline opponents voice huge concerns over project


Over 20 speakers voiced their opposition to the proposed Atlantic Coast Pipeline on Tuesday night during the first of three listening sessions.
The first session was held at Nash Community College. A second session was held on Wednesday, August 16 in Northampton County and the third will be held on Thursday, August 17 in Lumberton.

More ...
AMANDA CLARK, GRAPHIC STAFF WRITER
Local man faces indecent liberties charges
A Nashville man is facing three charges of indecent liberties with a child.
The Nash County Sheriff's Office arrested Joaquin Perez Trejo, 21, of EP Taylor Store Road, and charged him with three counts of indecent liberties with a child.
According to warrants, the male victim was under the age of 16.
More ...

Pictured above is the inside of the trailer, which features kennels that can easily be washed out.

Nash County gets animal shelter trailers


Nash County pets will now have a safe place to go during emergencies, thanks to a Homeland Security Grant.
Nash County sponsored the grant for Domestic Preparedness Region 4 for $170,000. The grant allowed Nash County officials to purchase a total of seven trailers, referred to as Companion Animal Shelter Trailers (CAST).

More ...
AMANDA CLARK, GRAPHIC STAFF WRITER
Whitakers man charged with sex offenses
A Whitakers man was charged with three counts of indecent liberties with a child and one count of first degree force sex offense.
James Bennette Smith, 49, of NC Highway 48, Whitakers, was arrested by the Nash County Sheriff's Office after investigations revealed he had inappropriate relations with a juvenile girl.
More ...
Marching band welcomes new leader


Nash Central High School marching band members welcomed a new band director recently during the school's annual band camp.
Ryan Minster replaces longtime band director Leo Nieves, who served 14 years as the school's band director.
Minster comes to Nash Central High School from Perquimans County High School, where he served as band director for three years.

More ...
AMANDA CLARK, GRAPHIC STAFF WRITER
Pipeline opponents hold paddling event on Tar River
Over 60 people joined the Sierra Club, Sound Rivers and 350 Triangle for a trip down the Tar River on Saturday, August 5, paddling past the survey marks for the proposed Atlantic Coast Pipeline to highlight how bad they feel the project could be for North Carolina's waterways and wetlands.
A project of Duke Energy and Dominion Energy, the Atlantic Coast Pipeline would carry fracked gas from West Virginia through Virginia and North Carolina. In North Carolina alone, the pipeline would cross over 560 waterways.
More ...
Providence, Cornerstone Banks announce merger agreement
Providence Bank and CB Financial Corporation, parent company of Cornerstone Bank, recently announced the signing of a definitive strategic merger agreement.
In the transaction, CB will merge into PB Financial Corporation, Providence's to-be-formed holding company and Cornerstone will merge into Providence, creating a community banking company with approximately $400 million in assets, $311 million in loans, and $332 million in deposits based on publicly reported financial information as of June 30, 2017.
More ...
Local organizations offer help to Nash Central Middle


School has not even started yet and already, local organizations are working to meet the needs of students.
Missions of Faith, along with the Pay it Forward Civitan Club, recently took items to Nash Central Middle School that were collected for students.
Evangelist Laura Pippin, who serves as the President of Missions of Faith, said the stop was one of many to come.

More ...
AMANDA CLARK, GRAPHIC STAFF WRITER
Former Eastpointe CEO gets prison sentence
The former Chief Financial Officer of Eastpointe Human Services was sentenced to 42 months in federal prison for embezzlement.
William Robert Canupp, 58, of Richlands, was sentenced by Senior United States District Judge Malcolm J. Howard on August 9 in federal court to 42 minutes in prison and three years of supervised release and restitution in the amount of $731,180 for conspiracy to commit federal program fraud, wire fraud and tax fraud. Canupp pled guilty to the charges on March 17, 2017.
More ...
NASHVILLE POLICE REPORTS
INCIDENTS
An obtaining money/property by false pretense was reported on 8/10/17 at Wal-Mart, 1205 Eastern Avenue
A fraud - credit card/automated teller was reported on 8/7/17 at 1201 Eastern Avenue
A larceny by employee (embezzlement) was reported on 8/10/17 at Wal-Mart, 1205 Eastern Avenue
More ...
NASH COUNTY SHERIFF'S OFFICE REPORTS
A deceased person was reported on I-95 Northbound
A violation of a domestic violence order and kidnapping was reported on 8/6/17 at 10321 Lancaster Store Road
A cardiac arrest was reported on 8/6/17 at 11976 Ward Road
A fraud was reported on 8/6/17 at 5495 Lancaster Store Road
More ...
Superintendent moves forward with Early College plans


The design process for the future home of the Nash-Rocky Mount Early College High School will soon be underway though the finished project is still probably over a year away.
Shannon Davis, Director of Maintenance for the school system, provided an update to the Nash-Rocky Mount Board of Education last Monday night at the board's regular meeting.

More ...
Amanda Clark, Graphic Staff Writer
Recognized
The Nash-Rocky Mount Board of Education recognized Renny Taylor, the 2016-2017 Nash Central High School Teacher of the Year and the 2016-2017 Nash-Rocky Mount Public Schools (NRMPS) district Teacher of the Year for receiving another honor. Taylor was recently named the 2017 North Carolina History Teacher of the Year by the Gilder Lehrman Institute of American History. Taylor will find out next month if he is selected as The National History Teacher of the Year, and that award will be presented by Pulitzer Prize-winning historian Eric Foner during a ceremony in New York City on November 8, 2017.
More ...
Perry named member of National Society of High School Scholars
The National Society of High School Scholars (NSHSS) recently announced that Heather A. Perry, of Bailey, was selected to become a member of the esteemed organization.
The Society recognizes top scholars who have demonstrated outstanding leadership, scholarship and community commitment. The announcement was made by NSHSS Founder and Chairman Claes Nobel, senior member of the family that established the Nobel Prizes.
More ...
Pace, Shelton unite in marriage
Among many friends and family, on a beautiful June 4, 2017 Sunday morning, LeeAnn Marie Pace and John Cooper Shelton exchanged wedding vows.
The ceremony took place on the lawn and grounds of the "Griffin-Pace House," home of the bride's grand parents, George and Kathryn Pace in Nashville.
The reception was enjoyed under a tent, shaded by magnolia and pecan trees.
More ...
Toastmasters welcomes new officers
An induction ceremony of new officers for July 1st 2017 through June 30th 2018 was held recently for The Rocky Mount Toastmasters Club #8957 during their regular meeting at Braswell Memorial Library, in Rocky Mount. Area Director Ryan Samia and new Club Coach Monica Curtis officiated the event.
Officers include: President-Elect Jason Idol, Vice-President of Education-Elect Jason Schwartz, Vice-President of Membership-Elect James Bryd, Vice-President of Public Relations-Elect Mary B.Hinton, Treasurer-Elect Latisha Scott and Secretary-Elect Anne M. Williams
More ...
Army National Guard deactivates Rocky Mount headquarters
As part of a nationwide U.S. Army and National Guard force reduction/reorganization plan, the North Carolina Army National Guard deactivated the 1132nd Military Police Company, at its headquarters in Rocky Mount, on Sunday, August 6, 2017.
The deactivation of the 1132nd has been planned for over a year. Approximately 150 soldiers are assigned to the unit.
More ...
Nash County Animal Friends' Notebook


STOLEN, LOST or ...
We have a Facebook page for Lost & Found PETS of Nash & Edgecombe Counties, NC (including Rocky Mount) in addition to Nash County Animal Friends of NC. So often, someone will say their pet was stolen. Maybe not, but it does happen, especially with little dogs. They say "I only let it out to pee and it didn't come back." In other words, they assumed it would be safe.

More ...
CAROL VIERELA, NASH COUNTY ANIMAL FRIENDS
Word for the week


We all have questions about suffering. It might be disease, illness, or injury. It might be unkind words or getting passed over for that promotion. It might be a fire, earthquake, or hurricane. We can rarely change our circumstances. We need perspective on life. Many people turn to the paranormal for answers. Others look into deep space. Programs like the "X- Files" and movies like "Independence Day" are big hits.

More ...
DENNIS PRUTOW
RED OAK NEWS


Everyone's invited to come to Ennis Park on Sunday, August 20 for the Back to School Bash sponsored by Red Oak Baptist Church! There will be games, music, activities, food, and school supplies giveaway.
There is Bible study for adults, youth, and children each Wednesday night at Red Oak Baptist Church! The children's missions groups including Mission Friends, Girls in Action, and Royal Ambassadors, will kick off the new year on Wednesday, September 6.

More ...
SUZY PEARCE
Rackley offers "A Layman's View"


The absence of "Luke's Word" in week three finds this layman in a state of humble gratitude towards the publisher of our Nashville Graphic for her graciousness and patience in allowing, in that absense, a point of view which comes from one not formally educated in theology. Thanks!
Knowing God's word is being spoken through this printed medium and is reaching beyond a walled environment is pleasing in itself. But to envision someone possible being moved by it into action on His behalf is satisfying beyond my words. Please look to what Jesus said in Luke 15:7 and 10.

More ...
TED RACKLEY, SPECIAL TO THE GRAPHIC
2017 BPW State Convention
Nashville's Business and Professional Women (BPW), along with the Rocky Mount BPW Club, hosted the 2017 NC BPW Conference in June. Nashville's Club received first place for the Marlene Plyer Membership award for the largest increase in membership.
More ...
BPW State Convention
The Nash County 4-H Cooking Club prepared meals for the 2017 BPW State Convention, which was held in Rocky Mount and hosted by Nashville and Rocky Mount's BPW Clubs. Pictured (L-R) is Nashville BPW President Barbara High Tyre and Cooking Club members Bella Hernandez and Taryn Reams. The club is lead by Frank Hernandez.
More ...
Meredith College Professor to speak on women in NC politics
"Women make up over 54 percent of registered voters in North Carolina but hold less than 25 percent of all appointed and elected offices."
This finding is included in the "2015 Report of The Status of Women in N.C. Politics."
Dr. David McLennan, professor of political science at Meredith College in Raleigh, has updated his original report.
More ...
National Thank You Day
On May 16th, Red Oak Girl Scout Troop 3249 celebrated National Thank You Day (which was May 19th) by putting together a gift bag full of snacks, hand sanitizer, and chap stick and presented it to local EMS. They also made "A Fireman's Survivor kit" of goodies that was presented to the local Volunteer Fire Department. Pictured above are Troop members Kodie Mizell, Samantha Serrano and Elizabeth Sloane. Not pictured is Destiny Silver.
More ...
Nash County Blood Drives August 2017
Thursday, August 17 from 11 a.m. until 3 p.m. at Church of Jesus Christ Latter Day Saints, 3224 Woodlawn Avenue, Rocky Mount
Thursday, August 24 from 3 until 7 p.m. at West Mount Volunteer Fire Department, 7955 West Mount Drive, Rocky Mount
Friday, August 25 from 9 a.m. until 1 p.m. at Wesleyan College, 3400 N Wesleyan Boulevard, Rocky Mount
More ...
KAB presents awards to community groups
Keep America Beautiful (KAB) of Nash and Edgecombe counties hosted an awards ceremony recognizing various community groups for their outstanding efforts in meeting the organization's mission-keeping the Twin Counties cleaner, greener and more livable.
Pictured (Above): KAB Coordinator Cornelia McGhee (far left) is pictured with the Northern Nash High School Environmental Club Advisor Rachel Owens and members along with James Alston, KAB Advisory Board Chairman (far right).The NNHS Environmental Club was recognized as a KAB Volunteer of the Year.
More ...
NCC DETENTION OFFICER GRADS
Students from Nash County, Vance County, Franklin County and Johnston County's Sheriff's Offices recently completed Detention Officer training at Nash Community College. The certification includes 181 hours of training designed to teach qualified participants to function as officers in detention facilities. The course is governed by the North Carolina Sheriffs' and North Carolina Criminal Justice Education and Training Standards Commissions.
More ...
NCC AMBASSADORS
Nash Community College has announced its 2017-2018 Student Ambassadors. The Ambassadors represent the College throughout the academic year at on-campus and community events. The following students have been selected as 2017-2018 NCC Student Ambassadors because of their high academic achievement and service to their community.
More ...
Governor appoints locals to boards
Governor Roy Cooper today announced 25 more appointments and elections to North Carolina commissions and boards.
"I appreciate that North Carolinians from a variety of walks of life have agreed to help our state by serving on these boards and commissions," Gov. Cooper said.
Cooper appointed Charles W. Penny, of Rocky Mount, to the State Property Tax Commission.
More ...
Local named to Dean's List at WCC
Wayne Community College has honored 80 students for outstanding academic achievement in the spring 2017 semester.
The college recognizes the students listed below as having earned a place on its President's or Dean's lists.
Local students named to the Dean's List include Quincy Williams, of Nashville.
More ...
Toastmasters host open house
The Rocky Mount Toastmasters Club #8957 recently held an Open House Event at Braswell Memorial Library in Rocky Mount.
The purpose of the event was to invite new membership for the organization.
The Rocky Mount Toastmasters Club have been in the area since December of 1998 with 20 members signing a charter to start the club. The Rocky Mount club is a part of the Toastmasters International Organization.
More ...
Charlottesville violence brings back images of past


The violence in Charlottesville, Virginia, brought back some vivid and frightening images for me. Specifically, the Greensboro Massacre in the fall of 1979 flashed to mind.
I was 10 years old and remember being scared when Communists, Nazis and the Ku Klux Klan clashed, and five people ended up dead. My naïve, young self just couldn't imagine how people could hate other people so much, based solely on how they were born.

More ...
Mike Brantley
Hate and violence needs to be replaced with prayer


I'll be honest, I don't have a lot to say in this week's space.
I'm at a loss for words.
The events unfolding in our country have me experiencing so many emotions.
I'm sad. I'm angry. I'm ashamed. I'm hurt. But most of all, I'm scared.

More ...
Amanda Clark
Remind your elected officials that Community Health Centers provide a safety net


August 14th through the 18th is National Community Health center Week, when we celebrate our good fortune in having a healthcare safety-net right in our own community; Harvest Family Health Center and CFHC Dental Center.
At this time of year, I like to reflect on the changes I have seen as a member of the Board of Directors of Carolina Family Health Centers, lnc. (CFHC) and the important work of Community Health Centers across our State and across America.

More ...
LETTER
Backward Glances


MOVIE OF NASHVILLE -- This photo originally published in The Graphic on August 1, 1974. Milo Holt of Siler City is pictured setting up a projector to show a movie that was made in Nashville in September of 1939.

More ...
A PICTORIAL LOOK INTO THE PAST

Carisha Leonard excelled in jumping and running events during her successful tenure as a member of the Nash Central High School track and field squad.

NCHS Star Signs With Broncos


ROCKY MOUNT -- Rare are the track and field athletes with the versatility that Carisha Leonard possesses.
Leonard starred in the unique combination of middle-distance and jumping events during her storied career as a member of the Nash Central High School girls track and field program.
Those intangibles meant that several collegiate coaches were destined to inquire about obtaining Leonard's services on the next level.

More ...
GEOFF NEVILLE, Graphic Sportswriter

SECONDARY TO THE CAUSE. Southern Nash's defensive secondary was tested by Lee County's passing offense as part of last Saturdays's HighschoolOT Football Jamboree at Cardinal Gibbons School in Raleigh.

SOLID START FOR SN


RALEIGH -- If the rest of the season turns out like Southern Nash's first drive at the HSOT Football Jamboree, the Firebirds could be destined for some great things in 2017.
But even after the early success, SN coach Brian Foster saw that the Firebirds still have some things to work on ahead of Friday's regular season opener on the road at Green Hope.

More ...
GEOFF NEVILLE, Graphic Sportswriter
CLOSING STAGES


ROCKY MOUNT -- Variety proved to be a positive spice of life for Nash Central High School's football team during last week's jamboree action.
Over the course of three days, the Bulldogs tangled with seven different opponents -- all with somewhat distinctive styles -- to prepare for this Friday's regular season opener at home against North Edgecombe.
Last Wednesday at the Louisburg Jamboree, Nash Central tangled with host Louisburg, along with Northern Vance and Southern Vance.

More ...
GEOFF NEVILLE, Graphic Sportswriter
Southern picks up a triumph


STANHOPE -- Southern Nash High School's boys soccer team, coached by Carlos Barron, opened its 2017 schedule with a home victory Monday afternoon against backyard rival Bunn.
The Firebirds secured two first-half penalty kicks from Ezekiel Mendoza and went on to deliver a 5-0 decision over the Wildcats.
Justin Vazquez, Robinson Ochoa and freshman Elliot Resendiz also found the back of the net for Barron's squad.

More ...
Staff Reports
Mudcats fall vs. Pelicans


MYRTLE BEACH, S.C. -- The Carolina Mudcats lost an early 1-0 lead after giving up four runs and four hits in the second while falling 4-2 to the homestanding Myrtle Beach Pelicans in the rubber game of a three series at TicketReturn.Com Field in Myrtle Beach on Sunday night in a Class A Carolina League baseball event.
The Pelicans (61-58, 18-31) scored all four of their runs in the second and never gave the lead back while winning the series two games to one.

More ...
Staff Reports
NCWC selects new assistant coach


ROCKY MOUNT -- The North Carolina Wesleyan College men's soccer program and head coach Frankie Taal have announced Zack MacDougall as assistant coach for the Battling Bishops.
MacDougall joins NCWC after a successful five-year coaching stint with his alma mater, Randolph College.
MacDougall enjoyed a solid collegiate career with the Wildcats, where he was a member of the Randolph's inaugural program.

More ...
Staff Reports
Down East Viking Classic slated


ROCKY MOUNT -- Elizabeth City State University's annual Down East Viking Classic contest will be held Sept. 16 at Bishops Stadium at the Rocky Mount Sports Complex.
The Vikings will tangle with Fayetteville State University as part of a weekend-long schedule of events.
Kickoff is scheduled for 4 p.m. Tickets are $20 in advance or $25 the day of the game.

More ...
Staff Reports
DUELING FIVES
(L to R) Lee County's Jucobie Minter and Southern Nash's Dae'One Wilkins go up for a pass during last Saturday's HSOT Football Jamboree at Cardinal Gibbons in Raleigh.
More ...
MCKINLEY'S MASTERY
Nash Central's McKinley Lyons enjoyed an outstanding overall performance for the Bulldogs during last Wednesday's acion at the Louisburg High School Football Jamboree in Franklin County. Lyons and the Bulldogs will open their regular season schedule on Friday at home against North Edgecombe.
More ...
SACK MASTER
Southern Nash's Lamont Williams (left) comes up with a quarterback sack for the Firebirds during last Saturday's meeting with Lee County at the HSOT Football Jamboree at Cardinal Gibbons.
More ...