Subscribe/Access
Advertisements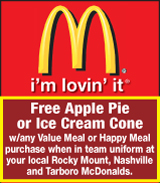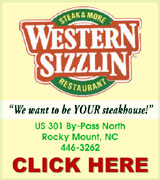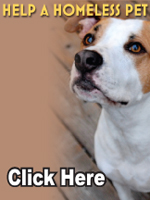 Sections
Member Options
Back

Pearl Finch, who will be 90 this year, speaks during a public hearing against the Atlantic Coast Pipeline.

Meeting draws two sides to pipeline


Opponents of the Atlantic Coast Pipeline donned signs and red attire last Thursday night to express their disapproval of the project to officials with the N.C. Division of Water Quality.
Two regional public hearings were held recently to gather feedback before deciding whether a water quality certification permit will be issued for the pipeline project. One hearing was at Nash Community College in Brown Auditorium last Thursday. Prior to that, a hearing was held in Fayetteville.

More ...
AMANDA CLARK, GRAPHIC STAFF WRITER
Authorities search for possible downed plane
Local authorities investigating a reported plane crash on Tuesday night were unable to located any aircraft after searching for several hours.
Nash County 9-1-1 received a call of a possible plane crash in the area of Highway 231 N at Buck Deans Road in Middlesex around 6:30 p.m. on Tuesday, July 25.
The call reportedly came from an air traffic controller from Washington, D.C. saying they had received a call from a pilot that had picked up a distressed signal from another plane in the GPS coordinates of Highway 231.
More ...

Eddie Gray chats with Nashville Police Chief Thomas Bashore about his journey across America. (Graphic photo by Jo Anne Cooper)

Gray walks across USA to support veterans


In 2008, Eddie Gray began walking.
His mission was simple; to bring awareness to veterans and the issues they face.
Along the way, Gray has met with numerous public officials and veterans.
This week, he met with officials in Nashville.

More ...
AMANDA CLARK, GRAPHIC STAFF WRITER
Middlesex man charged with fatal crash


A Middlesex man was charged with felony death by motor vehicle after investigators allege his careless and reckless driving caused a three-car wreck that killed a Warrenton woman.
Barbara Jean O'Brien, 34, died as a result of injuries sustained in the head-on collision.
Witnesses said they learned the wife and mother of two was on the way to pick up one of her children from daycare.

More ...
CAREY JOHNSON, Special to The Graphic
Filing extended for elections


The Nash County Board of Elections has authorized a one-week extension on filing for seats in three municipalities after no one filed.
Filing ended at noon on July 21. However, Nash County Board of Elections Director John Kearney said there were seats in Bailey, Castalia and Momeyer that no one filed for.
In Momeyer, there were two town commissioner seats up for grabs but only Martha Lucas, who currently serves on the board, filed for one of the seats.

More ...
AMANDA CLARK, GRAPHIC STAFF WRITER
Nashville moves Night Out to October


Nashville's Police Department will continue National Night Out but has moved the fifth annual event to October.
Typically, the nationwide event is held on the first Tuesday in August. However, Nashville Police Chief Tom Bashore said the department decided to move it due to the heat.

More ...
AMANDA CLARK, GRAPHIC STAFF WRITER

Officials break ground for the Town of Nashville's Sewer Outfall Project.

Nashville breaks ground for sewer outfall project


Nashville officials broke ground on one of the town's largest infrastructure projects to date.
The ground breaking was held on Friday morning for the Stoney Creek Sewer Outfall project.
The $2.5 million project consists of 7,100 linear feet of 30 inch sewer lines that will connect to the existing sewer lines that eventually flows to the Tar River Regional Treatment Plant, which is operated by the City of Rocky Mount.

More ...
AMANDA CLARK, GRAPHIC STAFF WRITER
Spaulding Alumni is latest top bidder in bidding war


In the ninth round of bidding, the Spaulding Alumni Association is once again the top bidder for the former Spaulding Middle School site.
The Alumni Association placed a bid of $80,100, which will be good through August 2.
In this round of bidding, only one other group, SND, LLC out of Rocky Mount, placed a bid. Their bid was at $78,000.

More ...
AMANDA CLARK, GRAPHIC STAFF WRITER
Pedestrian struck by car outside of Sharpsburg
A pedestrian reportedly died from injuries after being struck while walking south on US 301 just outside of Sharpsburg last week.
Eric D. Smith, 31, of Rocky Mount, died at the scene of the accident on July 15th at approximately 4:41 a.m.
Smith was walking in the travel lane with dark color clothing. The vehicle, a 2017 Nissan Versa, was also traveling south on US 301.
More ...
Drug trafficker receives 12 year prison sentence
The Nash County Sheriff's Office and Rocky Mount Police Department assisted in investigating a drug trafficker who was sentenced to 12 years in prison last week.
United States District Judge Terrence W. Boyle sentenced Albert Abdalia, 45, of Durham, and Brian Keith Gonzales, 38, of San Antonio, TX, to 144 months in prison for conspiracy to distribute five kilograms or more of cocaine.
Abdalia and Gonzales pled guilty to the charge on December 30, 2016 and January 4, 2017, respectively.
More ...
NASHVILLE POLICE REPORTS
INCIDENTS
A larceny and aid and abet a larceny was reported on 7/18/17 at Wal-Mart, 1205 Eastern Avenue
A larceny (shoplifting) was reported on 7/21/17 at 1205 Eastpointe Avenue
A larceny (shoplifting) was reported on 7/21/17 at Wal-Mart, 1205 Eastern Avenue
More ...
NASH COUNTY SHERIFF'S OFFICE REPORTS
An arson and injury to real property was reported on 7/16/17 at 11620 Selma Road
A breaking, entering and larceny was reported on 7/16/17 at 7979 Edwards Road
A domestic violence was reported on 7/16/17 at 2460 Curtis Ellis Drive
A traffic stop was reported on 7/17/17 at Highway 231 and Hopkins Road
More ...
ENGAGED
Mr. and Mrs. E. Ray Summerlin, Jr., of Dunn, are pleased to announce the engagement of their daughter, Erin Joyce Summerlin, of Raleigh, to William Ennis Kornegay, Jr., of Greenville. He is the son of Mr. and Mrs. Roger Eugene Harris and Mr. William Ennis Kornegay, Sr., all of Rocky Mount. A September 9, 2017 wedding is planned at Topsail Island.
More ...
ENGAGED
Zack Hayes and Diane and Greg Hodges, of Rocky Mount, are pleased to annouce the engagement of their daughter, Allison Rebecca Hayes, of Raleigh, to Brandon Thomas DeLong, of Raleigh. He is the son of Thomas and Barbara DeLong, of New Bern. A May 5, 2018 wedding is planned at All Saints Chapel in Raleigh.
More ...
Counselor Institute
Edgecombe and Nash middle school and high school counselors, CTE coordinators, and career coaches attended a Counselor Institute at Edgecombe Community College June 21 and 22. Participants took part in ECC program demonstrations and learned about admissions and financial aid at the college. Schools represented were Phillips, Red Oak, South Edgecombe, and West Edgecombe middle schools; Edgecombe Early College, Nash Central, North Edgecombe, Northern Nash, Rocky Mount, SouthWest Edgecombe, and Tarboro high schools; Martin Millennium Academy; North East Carolina Prep School and Tar River Academy.
More ...
DANCE CAMP
Shiloh Bulluck, Samuel Bulluck and Kyleigh Silver (L-R) rehearse a routine during dance camp last week at Nash Arts.
More ...

Jacob Bunch looks for macroinvertebrates in Stoney Creek at Stoney Creek Environmental Park during a camp. (Contributed photo)
Nashville hosts Environmental Camp
The Town of Nashville Parks, Recreation, and Cultural Resources Department held its Environmental Summer Day Camp June 26, 27 and 28.
The camp was held from 8:30 a.m. to 4 p.m. for children ages 5 to 9.
The camp is part of the Parks, Recreation and Cultural Resources' new offerings, which included two full day camps this summer.
More ...
Taylor named NC History Teacher by Gilder-Lehrman Institute
In 2016, Nash Central High School's Renny Taylor was named the Sons of the American Revolution History Teacher of the Year.
Earlier this year, Taylor was named the 2016-2017 Nash-Rocky Mount School's Teacher of the Year.
Recently, Taylor added another Teacher of the Year recognition to his resume, as he was named the 2017 North Carolina History Teacher of the Year by the Gilder-Lehrman Institute.
More ...
Retirement celebration
The Town of Red Oak hosted a retirement celebration for Town Clerk Carolyn Briggs on Sunday, July 9. Briggs served as the town clerk for 26 years before retiring. Pictured (L-R) is Briggs with Tracy Shearin, who was recently promoted from Deputy Town Clerk to Town Clerk for Red Oak.
More ...

Kitty Powell, Garrett Lee and Martha Lucas (Secretary).
Area students receive Kitty Powell Scholarships
The Board of Directors of the Kitty Powell Scholarship Fund recently presented $6,000 in scholarships to members of the local bowling community.
The Kitty Powell Scholarship Fund was established in 1989 to provide education assistance to members of the Rocky Mount bowling community. The scholarship is named for Kitty Powell, who was the long-time General Manager of the Bowling Center in Rocky Mount and who has given so much to the sport of bowling.
More ...
BOOK DONATION
Taryn Reams, a rising fourth grader at Nashville Elementary School, recently collected 1,000 books for the school for the NC Reads initiative. Reams has been contributing to the initiative since she was in kindergarten. The program used to be called Give 5 Read 5 and is a program that helps to ensure children in elementary school have books to read at home. Reams visits yard sales and gets donations of books throughout the year. She said she hopes to continue donating books to Nashville Elementary even when she is in middle school.
More ...
Nash County Animal Friends' Notebook


COMMON SENSE....The other day I was delivering a puppy to a rescue transporter when we saw a dog in a car. I was talking to the 911 operator when the owner came rushing out of the restaurant. They claimed the AC was on and the car running. Sure was quiet!

More ...
CAROL VIERELA, NASH COUNTY ANIMAL FRIENDS
Luke's Word for the Week


Grace and Peace to you my dear neighbor, I pray this note finds you well as you live this day being a child of God. A few years ago I heard a Pastor speaking on the importance of writing and how it impacted him for the good of his ministry. It helped him communicate and proved to be an effective tool in the way the Lord used him in His ministry.

More ...
LUKE WHITEHEAD
PEACHTREE COMMUNITY NEWS


On a sultry July morning, Peachtree folks gathered at the church for worship. Sanctuary flowers were given by Doug and Cheryl Hayes in memory of Annie and Melvin Hayes.
The offertory was a beautiful arrangement of "Great is Thy Faithfulness," whistled by David Griffin and accompanied by Jane May at the piano. The choir special was "He Touched me" under the direction of the pastor, with the solo part by Jerry Hobgood.

More ...
BARBARA HARDISON
RED OAK NEWS


Everyone had a great week as "Galactic Starveyors" at Red Oak Baptist Church during Vacation Bible School July 16-21! Average attendance for the week was over 60 children and many adult and youth leaders and workers. The children ages 3 years through 5th grade enjoyed Bible study, missions, crafts, music and recreation. Each night the children were treated to supper prior to VBS. Commencement was held on Friday, July 21 followed by a hot dog supper.

More ...
SUZY PEARCE
Word for the week


When it comes to changing people, all sorts of methods are used. For the most part, for most people, lack of education and poor environment are the main culprits in fostering undesirable character. How do we affect change? To change people for the better we exclaim, "Educate them! Change their surroundings!"
Will changing a person's environment really change how that person thinks or feels? Can a new home and a new set of clothes really change someone on the inside?

More ...
DENNIS PRUTOW
J.W. Parker announces honor rolls
Nash-Rocky Mount Schools has released its Honor Roll lists for the fourth semester of the 2016-2017 school year.
The following students at JW Parker Middle School made the A or A/B Honor Roll.
More ...
FARM SERVICE AGENCY NEWS


The U.S. Department of Agriculture (USDA) Farm Service Agency (FSA) Acting Executive Director for North Carolina, Lorraine Dillard recently reminded farmers and ranchers that they have until Aug. 1, 2017 to nominate eligible candidates to serve on local FSA county committees.
County committees are made up of farmers and ranchers elected by other producers in their communities to guide the delivery of farm programs at the local level. Committee members play a critical role in the day-to-day operations of FSA.

More ...
Sharon Taylor, Nash County Fsa Executive Director
HAZEL VALENTINE SCHOLARSHIP WINNERS
Mahala Henke and Shammond Holden 2017 Hazel Valentine BPW Scholarship recipients, were guests of the July meeting of the Nashville BPW on Monday, July 17. Henke plans to enroll at North Carolina State University. Holden plans to enroll at the University of North Carolina at Greensboro.The program for the meeting was "The Past - The Present - The Future."
More ...

MITCHELL
Local woman presents grandson's debut book to Braswell Library
David Stephen Mitchell, the grandson of Katherine and the late Richard Lucas, of Nashville, has made appearances in many cities during 2016 and 2017 discussing his debut novel, "We Hold These Truths." Some of these cities include Chicago, Illinois; Philadelphia, Pennsylvania; New York, New York; Atlanta, Georgia; Raleigh, Durham and Chapel Hill in North Carolina. Also, in Washington, D.C., the book clubs, NBC and cable television stations were some of his major stops.
Recently, the Washington Life Magazine, D.C.'s premiere lifestyle monthly magazine, listed "We Hold These Truths" among its "Summer Selects."
More ...
Nash County Blood Drives July 2017
Thursday, July 27 from 3 until 7 p.m. at Spring Hope Vol. Fire Department, 415 W Nash Street, Spring Hope
Thursday, July 27 from 2-6 p.m. at First Presbyterian Church, 153 N. Church Street, Rocky Mount.
Monday, July 31 from 8:45 until 11:30 a.m. at State Employees Credit Union, 2550 Benvenue Road, Rocky Mount
More ...
NCC names new Small Business Center Director
Nash Community College has named Theresa Peaden ​as ​Small Business Center ​D​irector upon the retirement of former Director Fred Brooks.
Peaden, of Wilson,​ held the position of Small Business Center ​Director at Wake Technical Community College since August 2014. In her tenure there, the Center was responsible for creating and retaining more than 300 jobs, and assisting nearly​ ​100 new business start-ups.
More ...
NRMS Early College announces honor rolls
Nash-Rocky Mount Schools has released its Honor Roll lists for the fourth semester of the 2016-2017 school year. The following students at Nash-Rocky Mount Early College High School made the A or A/B Honor Roll.
More ...
Messing with my air conditioner means war


So, I got this email from the power company, and maybe you did, too. The subject line read that the company wanted to save me money. I've gotten several of these lately offering "tips" that might help lower my bill.
The tips including things that certainly would never occur to the common person, with one basic theme: use less electricity and your bill will go down.
However, this email was even bolder, and I suppose I'd seen this offer before enclosed in my monthly bill.

More ...
Mike Brantley
It's a shame no one steps up to the plate


People are complainers. I think that's just human nature.
One thing people definitely seem to like complaining about is politics and let's be honest, there's lots to complain about there!
But, my complaint about the complaining is that people whine and complain about certain things going on and how there needs to be new representation but when it comes time to make that change, no one wants to step up.

More ...
Amanda Clark
What are the real reasons behind lack of candidates?


The question keeps being brought up as to why is there not enough local candidates so that there are challengers for those currently in office? The answer can be short or long depending on your point of view. The answer is really a bit of a mixed bag of problems.
The first problem with the local elections is that the election is held on a non-election year. We hold elections every two years for state and federal offices

More ...
LETTER TO THE EDITOR
Backward Glances


This photo was originally published in The Graphic on July 30, 1974. Nashville Mayor Rex Paramore is pictured presenting the runner-up trophy to several members of the Sixteen team. The Sixteen girls softball team beat the Brooklyn Caps team in the semi-finals but were shut out in the finals by Peoples Bank.

More ...
A PICTORIAL LOOK INTO THE PAST

ATKINS ON THE MOVE. Nash Rec's Phoebe Atkins surges toward the finish line for the Sharks during last Thursday's home swim meet against the Roanoke Valley Rockfish at the NRST Pool in Nashville.

DRAMATIC TWIST


NASHVILLE -- Nash Rec added an interesting final plot twist to the 2017 Nash-Halifax Swim League regular season -- and provided even more drama for the upcoming
N-HSL Championships.
Nash Rec saw its long-time league dynasty come to a close last year at the N-SHL Finals as Roanoke Valley picked up the crown.

More ...
GEOFF NEVILLE, Graphic Sportswriter

BIRCHWOOD'S MAGAN SAULS

Ready For The Finals


NASHVILLE -- The final week of the Nash-Halifax Swim League regular season schedule is all about getting prepared for the upcoming N-HSL Championships.
Both Westridge and host Birchwood felt like they made progress in that respect during last Thursday's finale at the BCC Pool.
Westridge finished off a regular season sweep of the homstanding Barracudas with a 407-191 team decision.
Both squads will be in action this Saturday at the N-HSL Championships at the Harrison Family YMCA in Rocky Mount.

More ...
GEOFF NEVILLE, Graphic Sportswriter
A RIVER CRUISE


LOUISBURG -- Last week, youth golfers from around the area gathered at Louisburg's The River Golf Course for the fourth tournament of the 2017 Eastern North Carolina Junior Golf League summer season.
The league is divided into four age groups in the Boys Division and two in the Girls Division.
Golfers from Birchwood Country Club, Wedgewood Country Club, The River Golf Course and Willow Springs Country Club took part in the event.

More ...
CHANCE PUCKETT, Correspondent
Southern practices finalized


STANHOPE -- Southern Nash High School will conduct its first day of fall sports practices and tryouts on the following dates:
• Football -- July 31 from 8:30-11 a.m.
• Cheerleading -- July 31 from 8:30-11 a.m.
• Cross Country -- July 31 from 8:30-10 a.m.

More ...
Staff Reports
Mudcats fall against BC


BUIES CREEK -- Astros' starter Cionel Perez struck out five and allowed just one run over seven innings quality innings while leading Buies Creek to a sweep clinching 7-1 victory over the Carolina Mudcats at Jim Perry Stadium on Sunday afternoon in a Class A Carolina League baseball contest.
The Mudcats (48-50, 12-18) lost four straight in the series against the second half leading Astros (58-42, 21-9) and have now lost five straight overall.
The five-game losing streak matches Carolina's losing streak of the season.

More ...
Staff Reports
NASH COUNTY HOOPS RESULTS


NASH COUNTY -- Listed are recent results from the Nash County Parks and Recreation Department's Summer Basketball League:

More ...
Staff Reports
COUNTY LINE RACE RESULTS


ELM CITY -- Listed are last Saturday night's results from action in the FUEL Late Model Series Special at County Line Raceway:

More ...
Staff Reports