Subscribe/Access
Advertisements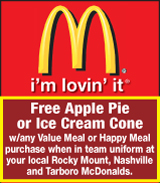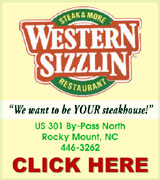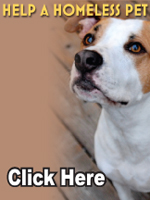 Sections
Member Options
Back

Pictured above, members of the local Marine Corps League and JVC carry a flag to raise in honor of Henry H. Black.

JVC holds flag raising ceremony for marines


The Joint Veterans Committee (JVC) of Nash and Edgecombe Counties honored two marines on Saturday during their monthly flag raising ceremony.
A United States flag, which flew over The Veterans Memorial at Jack Laughery Park in Rocky Mount, was taken down and presented to the family of William S. Murray, MSGT. U.S.M.C., Ret. The flag flew over the park for the past month in honor of Murray's service.
His family, which includes daughter Vicky Bissette, of Elm City, said they were pleased to be able to honor Murray.

More ...
AMANDA CLARK, GRAPHIC STAFF WRITER

Nashville Graphic staff members Amanda Clark, Deborah Tucker, Cindy Hale and Chris Felder prepare to hang the 2017 Business of the Year Award in the newspaper office.

Chamber honors community leaders


Nashville's Chamber of Commerce hosted their annual meeting on Tuesday night and presented awards for Beyond the Call of Duty and Business of the Year.
Jo-Anna Skorupski was presented the Beyond the Call of Duty Award while The Nashville Graphic was presented the Chamber's Business of the Year Award.
Chamber Board Member Cliff Joyner presented both awards.
"Beyond the call of duty recognizes and focuses on those that may deal with the Chamber in their job or position but that person goes beyond what they have to do," Joyner said when presenting the award. "The 2017 recipient does just that."

More ...
AMANDA CLARK, GRAPHIC STAFF WRITER
BUSINESS OF THE YEAR
BUSINESS OF THE YEAR - The Nashville Graphic received the Nashville Chamber of Commerce 2017 Business of the Year Award Tuesday night during the chamber's annual meeting.
More ...
Nashville man faces murder charges
A Nashville man has been charged with first degree murder in connection with a shooting in Rocky Mount last week.
Barwon Farmer, 19, was arrested and charged with shooting 16-year-old Javius Delshaun Murphy on July 12.
According to a press release, the Rocky Mount Police Department responded to a shooting at 601 Colby Court around 4:30 p.m. When officers arrived, they found Murphy, who had been shot. Murphy died at Nash General Hospital as a result of his injuries.
More ...
Governor vetoes public notices bill
North Carolina Governor Roy Cooper has vetoed House Bill 205.
The bill was titled, "An Act to Amend Provisions of the Workers' Compensation Act Relating to Prisoners and to the Rebuttable Presumption Regarding Newsprint Employees; To Modernize Publication of Legal Advertisements and Notices; To Allow Guilford County and Any Municipality in Guilford County to Use Electronic Means to Provide Public Notice in Lieu of Publication; And to Allow Guilford County to Opt to Post Legal Advertisements and Notices on the County Web Site for a Fee with Monies Collected to Be Used for Local Supplements for Teacher Salary and Other County Needs."
More ...
Filing continues for local seats


The mayor's seat is up for grabs in Middlesex and will now be a contested race, as Becky Strickland has filed for the seat.
Strickland, who is a regular at board meetings and during public comments, filed on Tuesday for the mayor's seat, which is currently held by LuHarvey Lewis. Lewis has already filed for reelection to the seat.

More ...
AMANDA CLARK, GRAPHIC STAFF WRITER
Nash County approves rezoning in Stanhope area


Nash County Commissioners approved a rezoning request in Southern Nash County at their regular meeting on July 10.
The request, made by Rebecca W. Coleman, was to rezone a 10.5 acre portion of a tract located at the northeast corner of an intersection of W NC Highway 97 and Southern Nash High Road from A-1 Agricultural to RC-Rural Commercial. The property is located immediately adjacent to the Stanhope Community Volunteer Fire Department at 4416 W NC Highway 97.

More ...
AMANDA CLARK, GRAPHIC STAFF WRITER

Garrett Shearin, owner of The Painted Teacher Boutique, sits in chairs that once were a part of the previous store, Strick's Clothing, that was in Downtown Nashville for many years. Shearin opened her boutique on May 13.

Nashville Chamber welcomes The Painted Teacher


Garrett Shearin knew she had found the perfect spot to open her business, The Painted Teacher, the moment she walked in the doors at 205 W. Washington Street.
The building was the former home of Strick's Clothing and still maintained its rustic charm.
On May 13, the Saturday of Nashville's Blooming Festival, Shearin opened up her boutique.

More ...
AMANDA CLARK, GRAPHIC STAFF WRITER
Groundbreaking set Friday for Stoney Creek Sewer Outfall
The Town of Nashville will host a ground breaking ceremony on Friday morning for the Stoney Creek Sewer Outfall.
The ceremony is scheduled to take place at 10:30 a.m. at the Elm Street Lift Station, located at 225 West Vale Street, Nashville.
Along with the town, the ground breaking is also being hosted by the Golden Leaf Foundation, NC Commerce, Carolina Gateway Partnership, Stocks Engineering, Hartigan Management, Turn Key Contractors and Carolina Innovative Food Ingredients.
More ...
Pinetops man receives sentence for selling heroin
A Pinteops man was sentenced last week to 262 months months in prison for selling heroin.
Quincy Andre Jones, 38, was sentenced in federal court last Wednesday, July 12 by Senior U.S. District Court Judge Malcolm J. Howard. Jones was sentenced to 262 months in prison followed by five years of supervised release.
More ...
NASHVILLE POLICE REPORTS
INCIDENTS
A larceny by an employee was reported on 7/10/17 at Wal-Mart, 1205 Eastern Avenue
An unlisted felony charge was reported on 7/9/17 at L&L Food Stores
A possession of heroin was reported on 7/11/7 at E Old Spring Hope Road and Oak Level Road
More ...
NASH COUNTY SHERIFF'S OFFICE REPORTS
A misdemeanor possession of a schedule VI controlled substance was reported on 7/9//17 at Bloomery and Christian Road
An assault on a female and assault by strangulation was reported on 7/9/17 at NC 48 and Lonesome Pine Road
A possession of a firearm by a felon and possession of marijuana was reported on 7/9/17 at 11420 N US 301
A simple assault was reported on 7/9/17 at 1576 N NC 581
More ...
PRESIDENT HANDS OVER GAVEL
The Nashville Chamber of Commerce recognized Dylan Bunch (left) during the annual meeting for his service as president of the board for the last three years. Michael Coleman (right) will serve at the chamber's president for the upcoming year.
More ...
Scholarships presented
Nashville Chamber of Commerce President Dylan Bunch (left) and incoming Vice-President Mary Grace Daughtridge (right) presents a $500 scholarship to Anna Scott Wingfield during the chamber's annual meeting.
More ...
ENGAGED
Roger and Wanda Cary of Nashville announce the engagement of their daughter, Molly Cary, of Nashville, to Kory Lawler, also of Nashville. He is the son of Kris and Julie Lawler of Rocky Mount. The wedding is planned for September 16, 2017 at 5 p.m. at the Islander Hotel & Resort in Emerald Isle, N.C.
More ...
Speech Therapist hired
The rehab department of Autumn Care of Nash recently hired a new Speech Therapist, Emily Nelson MS, CCC-SLP and her very special assistant, Darwin. Though Darwin comes to work every day, he doesn't collect a paycheck. He volunteers his services as a lab/golden certified therapy dog. Emily has 19 years experience in the field of speech therapy but states that Darwin only has three years experience in his specialized field of sitting, shaking hands, and loving on people of all ages. The residents have become attached to Darwin very quickly and look forward to his visits every day.
More ...
Chowan University announces 2017 grads
A packed house at the Helms Center saw 217 graduates walk across the Chowan University Commencement stage on May 6, 2017. One associate degree, 209 bachelor degrees and seven master degrees were awarded.
Chowan University Class of 2017 North Carolina Graduates included the following local students:
More ...
Reptiles and Amphibeans
Carolyn Brooks, Outreach Educator for the NC Museum of Naturan Sciences, shows a snake skin to youth on Friday during a Reptiles and Amphibeans program at Nashville's Cooley Library.
More ...
Nash County Animal Friends' Notebook


BURNOUT....
It happens. Somedays you just want to walk away from your job. If you are getting paid, you kick yourself in the behind and go back to work after the weekend or you get sick and rest for a few days or you take a vacation or you get another job. What do you do if it is something that you don't get paid for, that you volunteer for? Well, most can take a leave of absence and come back when you have caught up with the rest of your life or your rest.

More ...
CAROL VIERELA, NASH COUNTY ANIMAL FRIENDS
Galatia AME Church welcomes new pastor


One of the oldest churches in Nash County is celebrating its second female pastor.
Rev. LaTanua Pickett was assigned in May to Galatia African Methodist Episcopal (AME) Church. This is Pickett's first assignment since accepting her calling to become a minister.
Pickett is from Maple Hill and said she fought her calling for a while.

More ...
AMANDA CLARK, GRAPHIC STAFF WRITER
Luke's Word for the Week


July Greetings my fellow neighbor! I pray this note finds you well as you enjoy the peace that comes from knowing Jesus and the assurance of the Spirit that comes from Him living inside of you.
I'd like to start our time together with a question for you and here it is, "Is it time for you to take a nap?" Now if you are a child reading this you are probably thinking, "Nope! I don't like naps!" But for the rest of us, I'm sure we would agree, we love a good nap!

More ...
LUKE WHITEHEAD
RED OAK NEWS


Congratulations to Jim and Ruby Shearin who are celebrating their 50th wedding anniversary! Dorothy, Audrey, and Suzy Pearce attended the celebration given by their children on Saturday, July 15 at Faith Baptist Church in Rocky Mount. A meal was provided along with cake for dessert. Jim Shearin is the son of the late James and Annie Lee Shearin of Red Oak.

More ...
SUZY PEARCE
PEACHTREE COMMUNITY NEWS


On a beautiful summer morning Peachtree folks gathered at the church for worship. Sanctuary flowers were grown and arranged by Melba Hobgood.
Special music was a meaningful arrangement of "In the garden," sung by Marta Whitehouse. She prefaced this by remarks of how meaningful it is to her to work among her flowers. Jane May played an inspiring arrangement of "How Great Thou Art" for the offertory.

More ...
BARBARA HARDISON
UDC honors veteran at ceremony
Stonewall Manor was the setting on May 10, 2017 for the United Daughters of the Confederacy Military Service Awards Bestowal Ceremony.
The Bethel Heroes 636 Chapter bestowed an Armed Forces Expeditionary Medal on Major General James A. Coggin, United States Army, Retired, for his service to our country in Panama during Operation Just Cause. Also awarded to Major General Coggin was the National Defense Medal, for his service during the Global War on Terror.
More ...
Nash County Blood Drives July 2017
Thursday, July 20 from 12 until 4 p.m. at Nash Community College, Building D, 522 N Old Carriage Road, Rocky Mount
Monday, July 24 from 3 until 7 p.m. at Momeyer Baptist Church, 4967 Momeyer Way, Nashville
Monday, July 24 from 3 until 6 p.m. at Petsmart, 1462 Jeffries Road, Rocky Mount
Monday, July 24 from 2 until 6 p.m. at the Rocky Mount Area Association of Realtors, 3120 A Zebulon Road, Rocky Mount
More ...
Hot enough for you - or should we ask?


If you really need to know, yes, it is hot enough for me.
I have never really understood why some people ask everyone they know that question. But I do know that if I had a dime for every time I'd been asked it, well, I'd have a lot of dimes.
"Is it hot enough for you?" seems out of place really.

More ...
Mike Brantley
Proud to be a part of Nashville and The Nashville Graphic


Small, successful communities like Nashville are hard to come by these days.
For a small community to be a success, it must have dedicated people. Those people must be at all levels; in the town hall, on the board, in the businesses and in the community.
They say it takes a village to raise a child. True. But, it also takes a village to make a community thrive.

More ...
Amanda Clark
Honored to be honored by Nashville Chamber


The Nashville Graphic staff and I were deeply humbled to be honored with the Nashville Chamber of Commerce 2017 Business of the Year Award Tuesday night.
It seems like just yesterday I sat in the chamber's first reorganization meeting back in 1990 and had just come on board here at The Graphic as well.
Nashville, and the chamber, have come a long way since then. We have seen community leaders come and go. We've watched historical landmarks torn down and new buildings erected for new businesses and expanded government.

More ...
Jo Anne Cooper
Backward Glances


FOUNTAIN VISITS NASH -- This photo originally published in The Graphic on August 29, 1974. Congressman L.H. Fountain stopped in Nashville during a tour of the county. Pictured left to right are: Nash County Superior Clerk of Court Rachel Joyner, Henry Fisher, John Ed Davenport who was a State Representative at the time, Rep. Fountain, Frank Adams, Alda Jones and Margaret Braswell Doughtie.

More ...
A PICTORIAL LOOK INTO THE PAST

BIRCHWOOD COUNTRY CLUB'S HYLAN WHEELER

BCC Continues Swim Campaign


ROANOKE RAPIDS -- A tough task faced the Birchwood Barracudas when they traveled last Thursday to tangle with defending Nash-Halifax Swim League champion Roanoke Rapids.
The Barracudas fought hard but the homestanding Rockfish were able to secure a 593-119 victory to remain undefeated this summer in the N-HSL.
Birchwood will return home today to wrap up its regular season schedule with a matchup against Westridge at the BCC Pool in Nashville.

More ...
Staff Reports

LEAP OF FAITH. Nash Rec Swim Team's Phoebe Vester jumps into the pool to begin her pup squad race last Thursday evening against Westridge.

ANOTHER VICTORY


NASHVILLE -- Another week, another impressive victory for the Nash Rec Sharks.
Host Nash Rec improved to 4-1 overall this summer with a 442-280 decision over Westridge last Thursday in a key Nash-Halifax Swim League showdown at the NRST Pool.
Nash Rec's regular season finale will be today at home as defending league champion Roanoke Valley comes to town for a much-anticipated matchup.

More ...
Staff Reports

NASH CENTRAL QB TRAVIS GRIFFIN

PASSING PLAN


ROCKY MOUNT -- Travis Griffin has upped his game in the off-season. Now, it's time for the Nash Central High School receiving corps to follow suit.
Griffin, Central's acclaimed senior quarterback, has worked hard in the off-season on his skills -- a to-do list that has included several trips to regional high-level camps.

More ...
GEOFF NEVILLE, Graphic Sportswriter

ON A ROLL (OUT). Southern Nash quarterback Lorenzo Sessoms looks for an open receiver during last Tuesday morning's 7-on-7 action at Nash Central HS.

Southern seeking answers


ROCKY MOUNT -- There aren't many questions within the Southern Nash football program, especially coming off a perfect regular season back in 2016.
Southern has spent the majority of the summer trying to find answers to some of those queries, and one of them came with the naming of Lorenzo Sessoms as the club's starting quarterback.

More ...
GEOFF NEVILLE, Graphic Sportswriter
Mudcats fall versus Salem


SALEM, VA. -- Salem's Josh Ockimey had a go-ahead RBI double in the seventh and hit a walk-off home run in the 12th while leading the Red Sox to a 5-4 series opening victory against the Carolina Mudcats on Sunday afternoon at Haley Toyota Field in a Class A Carolina League baseball contest.
The Mudcats (47-45, 11-13) rallied back with a two-out run in the ninth to tie Sunday's series opener, but fell short in the end as Stephen Nogosek pitched through three shutout frames in extras while leading the Red Sox (55-38, 15-9) to the series opening diamond victory.

More ...
Staff Reports
Perfection Achieved


NASH COUNTY -- Advanced statistics have become all the rage in baseball, especially on the professional level.
But only one set of numbers mattered for the Nash County All-Stars during the recent 13-15 Babe Ruth East Division State Championship at historic Guy Smith Stadium in Greenville.
The All-Stars, under the direction of Nash Central High School head coach Willie Langley, piled up an impressive 58 runs as part of their five-game tourney stretch.

More ...
GEOFF NEVILLE, Graphic Sportswriter
Central's soccer to open Aug. 23


ROCKY MOUNT -- Nash Central High School will kick off its 2017 boys soccer schedule on Aug. 22 with a road outing against backyard rival Northern Nash.
This will be Nash Central's first season in the Eastern Plains Conference. The Bulldogs' initial EPC match will be September 21 at Farmville Central.
NC's complete ledger is as follows, with home events listed in CAPS:

More ...
Staff Reports
COUNTY LINE RACE RESULTS


ELM CITY -- Listed are last Saturday's results from the Open Wheel Modified Special night of action at County Line Raceway:

More ...
Staff Reports
East Carolina teams earn conference honors


PROVIDENCE, R.I. -- For the second-straight year, both the East Carolina baseball (3.27 GPA) and women's golf programs (3.84 GPA) have been honored with the American Athletic Conference Team Academic Excellence Award according to an announcement by Commissioner Mike Aresco last Tuesday.
The Team Academic Excellence Award is given to the team in each conference-sponsored sport with the highest grade point average for the 2016-17 academic year.

More ...
Staff Reports
COLLISION COURSE
Two Nash Central High School receives collide while going for the ball during last Tuesday's 7-on-7 passing action at The Dawg Pound.
More ...