Subscribe/Access
Advertisements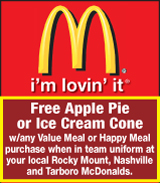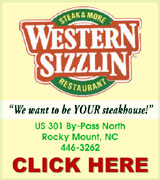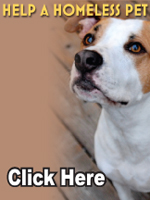 Sections
Member Options
Back
Nash Health Care CEO announces retirement


Nash Health Care System's President and Chief Executive Officer Larry Chewning recently announced his retirement from the hospital system but other sources say Chewning was actually asked to leave the hospital system.
Sources, which have been confirmed by The Nashville Graphic, say Chewning was asked to leave the hospital system but given the option to retire.
Chewning reportedly announced his retirement to the Nash Health Care Board of Commissioners on Thursday, July 6.

More ...
AMANDA CLARK, GRAPHIC STAFF WRITER
Three nabbed for sex crimes


Three Nash County resident are facing serious charges after being arrested recently.
Chief Deputy Brandon Medina, of the Nash County Sheriff's Office, reported that Kevin Wells, 41, Amy Wells, 43, and Ricky Webb, 41, were arrested last week and charged with various sex crimes.
Medina would not elaborate except to say there was one victim involved.

More ...
AMANDA CLARK, GRAPHIC STAFF WRITER

BLOUNT

Local state trooper retires


Trooper Leslie Blount loved his job in law enforcement so much that he spent 37 years doing it. But all good things must come to an end and on July 1, Blount officially retired.
Family and friends celebrated his retirement with a dinner at the Coopers Fire Department on June 29.
Blount spent 22 years of his law enforcement career with the North Carolina Highway Patrol. His career started with the Sharpsburg Police Department in 1980.

More ...
AMANDA CLARK, GRAPHIC STAFF WRITER
LEMONADE STAND
ALL KINDS OF LEMONADE! - Joel Morgan, of Red Oak, operates his lemonade stand at the Rocky Mount Farmers Market each Saturday offering tasty and unique flavors including blueberry and watermelon. Joel says he is saving funds from his business to purchase a car when he turns 16. Pictured with Joel is his friend Millie Crumley, who helps him at the stand.
More ...
Filing begins for local seats


Just over a week remains to file for numerous seats in 11 municipalities throughout the county.
Filing started on July 7 and will need next Friday, July 21 at 12 noon.
"Registered voters who wish to run for office should appear at the Nash County Board of Elections Office during the filing period, complete the necessary paperwork, and pay the filing fee," John Kearney, Director of Elections for the Nash County Board of Elections, said in a press release.

More ...
AMANDA CLARK, GRAPHIC STAFF WRITER

SHATZER

Shatzer takes role as Nash County Assistant Manager


Stacie Shatzer has been preparing for a more administrative position in local government for several years now so when Nash County asked her to fill the recently vacated Assistant County Manager position, she was thrilled.
She started in the new position on July 1.
Shatzer has been with Nash County for 17 years now.

More ...
AMANDA CLARK, GRAPHIC STAFF WRITER
Nashville debates policies


Nashville's Town Council approved a personnel policy at their June 28 meeting but left the policy open to be reviewed more by the board.
Mayor Donald Street said the policy has been in the works by Human Resources Director and Town Clerk Lou Bunch, with help from Town Manager Henry Raper.
"The personnel policy has been under review for about a year," Street said.
Councilwoman Louise Hinton questioned a few pieces of the 66-page document, wondering if the wording was too open-ended.

More ...
AMANDA CLARK, GRAPHIC STAFF WRITER
Bailey couple archive cemetery history


A Bailey couple have released a book that documents the names of those buried in the Bailey Cemetery.
Jim and Margaret Bailey recently published the "Town of Bailey Obituary Collection" after years of research.
The couple moved back to Bailey around a year and a half ago after retiring but work on the book began long before.
Margaret is originally from Bailey and the couple now live on her family's farm.

More ...
AMANDA CLARK, GRAPHIC STAFF WRITER
Nash County 4-H adds transportation


Nash County 4-H will have more opportunities for field trips and other events, as the organization now owns its very own 15-passenger van.
Sandy Hall, Nash County 4-H Extension Agent and Cooperative Extension Director, said having a van has been a goal of hers since she started 19 years ago.
"It's something we really, really need and it's been one of my goals since I started," Hall said.
Hall said funds for the van came from three different pots of money, including a private donation of $10,000.

More ...
AMANDA CLARK, GRAPHIC STAFF WRITER
Local man operates wresting venue in Nashville


For the past five years, Jeremy "Kyndel" Williams has been living his dream.
The Nashville man started his own wrestling promotion at the Nashville National Guard Armory in 2012. The first show was held on May 12, 2012.
"We've been holding shows ever since," Williams said.
Williams himself has been wrestling for the past 11 years and is often a part of the matches held each month.

More ...
AMANDA CLARK, GRAPHIC STAFF WRITER

Deputies escort the driver of a reportedly stolen vehicle. Oliver Alston fled leading deputies on a chase around the Highway 58 and Oak Level area. (Contributed photo)

Chase ends in wreck in Oak Level area


A Rocky Mount man led the Nash County Sheriff's Office on a chase around the county in a stolen vehicle on Friday morning before being stopped in the Oak Level community.
The Rocky Mount Police Department issued a BOLO (Be On the Look Out) for a stolen vehicle that was taken on Friday morning from Beal Street. The vehicle was last seen on US 64 in the westbound lane.

More ...
AMANDA CLARK, GRAPHIC STAFF WRITER
NASHVILLE POLICE REPORTS
INCIDENTS
A hit and run was reported on 6/18/17 at Waffle House, 314 W Washington Street
A larceny was reported on 6/18/17 at Walgreens, 703 W Washington Street
A trespassing was reported on 6/24/17 at Wal-Mart, 1205 Eastern Avenue
More ...
NASH COUNTY SHERIFF'S OFFICE REPORTS
A driving while intoxicated, driving while license revoked and failure to stop was reported on 7/2/17 at W Nashville Drive and Evans Drive
A breaking, entering and larceny was reported on 7/2/17 at 6893 S NC 581
A larceny of a motor vehicle was reported on 7/3/17 at 2715 Ricks Road
A larceny of a dog was reported on 7/3/17 at 4344 Bucks Road
More ...
Shearin takes oath as Red Oak's Town Clerk


At its regular monthly meeting on Tuesday, the Town Board of Red Oak unanimously voted to promote Tracy Shearin from Deputy Town Clerk to Town Clerk. The move comes as the position of Town Clerk was left vacant due the retirement of Carolyn Briggs. Briggs had served as the Town Clerk for Red Oak for 25 year. Sunday afternoon, a reception honoring her years of dedicated service was held in the community log cabin.
In other news, the board heard a brief update on Andrew Clements's Eagle Scout project. He plans to redo the "Welcome to Red Oak" signs on the edges of town.

More ...
ESSICA A. SMITH, GRAPHIC CORRESPONDENT
PROCLAMATION
Mary Sue Edwards, of Rocky Mount, recently celebrated her 90th birthday on Tuesday, July 4 with a group of friends at Bojangles in Rocky Mount. The ladies are part of a widowed ladies group out of Bethlehem Presbyterian Church that meets. Edwards was born on July 4, 1927 in Nash County. Rocky Mount City Councilman W.B. Bullock surprised Edwards with a proclamation from the City County, recognizing her on 90th birthday as a Distinguished Citizen.
More ...
NEW CITY MANAGER
Rochelle D Small-Toney was sworn in on Monday as the city of Rocky Mount's first female city manager. The ceremonial swearing in included a host of Small-Toney's family and friends. Small-Toney was sworn in by Congressman G.K. Butterfield and remarks were provided by Senator Angela Bryant. Small-Toney comes to the city of Rocky Mount with 34 years of local government experience.
More ...
Citizen reports water drainage woes at Spring Hope cemetery


Drain lines in Oakdale Cemetery and near the railroad tracks might be a cause of flooding issues when it rains heavily in Spring Hope.
Joyce Richardson, who lives next to the cemetery on East Branch Street, said run off from excessive rain at the end of June ended up flooding her yard.
"I've just been kind of dealing with it all of these years but the rain has been excessive this year and I'm tired of fighting it," Richardson remarked.
She said run off ended up in ditches in front of her home which overflowed into her yard and flooded it.

More ...
KENDRA JONES, GRAPHIC CORRESPONDENT
ENGAGED
Mr. and Mrs. James Leo Hinton, Jr., of Nashville, announced the engagement of their daughter, Sarah Caroline Hinton, of Richmond, Virginia, to Stephen Ferebee Bishop, Jr. also of Richmond, Virginia. He is the son of Mr. and Mrs. Stephen Ferebee Bishop of Beaufort, N.C. The wedding is planned for October 7, 2017 at Nashville Baptist Church.
More ...
4-H sewing camps
Nash County 4-H offered sewing camps this summer. Participants of the Advanced Sewing Camp display wrap dresses they made during the camp. Pictured left to right are Elaina Willis, Phoebe Young, Madison Hill and Liberty Henderson.
More ...
First cotton bloom
Nellie G. Vick, of Nashville, holds the first cotton bloom found on the Vick Farm this week, just outside of Nashville. Vick is from the Sandy Cross area. She brought the bloom to the Graphic office on July 10th. The Nashville Graphic has held a long-time tradition of offering a free one-year subscription for the first bloom of the season brought to the newspaper.
More ...
Flag Ceremony
The Marine Corp Color Guard and The American Legion performed a Flag Ceremony on July 4 at Black Cat Harley-Davidson in Rocky Mount at 12 p.m. Pictured is Jason Moore, Black Cat H-D owner and George Young, District Commander.
More ...
Nash County Animal Friends' Notebook


Does society value things less than they used to? Something broke, don't bother fixing, just get a new one! It is harder than you thought, to have a pet, adapting or working on issues? Then that term, throw away society may ring loudly.
Example that comes to mind is house training. How often do you walk the dog? Do you walk after feeding, first thing in the morning, after naps? Keep out long enough? Timing is everything. Some dogs don't signal, but most respond to praise when they go where they are supposed to.

More ...
CAROL VIERELA, NASH COUNTY ANIMAL FRIENDS
PEACHTREE COMMUNITY NEWS


Peachtree folks gathered at the church on a beautiful summer morning. Sanctuary flowers were given by Beverly Wilson in memory of her father, John Beverly Privette.
The Choir, under the leadership of Jerry Hobgood, presented to Jane May a floral arrangement, as well as a birthday card, signed by all of the Choir members. He expressed to her the appreciation of the choir, as well as the entire congregation, for her many years of service as church pianist.

More ...
BARBARA HARDISON
Luke's Word for the Week


One of the wonderful facets of the Bible is that it is very much alive. Through the inspiration of the Holy Spirit, he is always reminding us and teaching us what Jesus said and did. Just as God worked through inspired writers to write inspired words, he works in us - to inspire us, transform us, and continually show us the true image stamped on our souls.

More ...
LUKE WHITEHEAD
RED OAK NEWS


Everyone had a great time Sunday, July 2 at Red Oak Baptist Church as they celebrated Independence Day! There were plenty of hot dogs, hamburgers, side dishes, and desserts for everyone there and more! Following the meal and games participants were treated with fireworks. Thanks to all who helped with this event.

More ...
SUZY PEARCE
Word for the week


Jesus said to those of His day, "Come to me, all who are weary and heavy-laden, and I will give you rest" (Matthew 11:28). Christ freely offers Himself to people like you and me. He says, "Come, follow Me" (Mark 10:21). Jesus also commanded those following him to "make disciples" (Matthew 28:19) by calling others to follow him.

More ...
DENNIS PRUTOW
Cans kicked down the road are piling up


The news can be quite depressing these days, and unlike past generations, is almost impossible to avoid.
Sure, you can still turn the channel, but if you get on social media, there is the news. Go to get your oil changed? TVs are invariably set on news programs or talk shows, and it is the same at doctor's offices. Sports figures, entertainers, everyone has something to say about the news, and in particular, it seems, politics.
Reading good books is just about the only sanctuary, and one I highly recommend.

More ...
Mike Brantley
Local summer camps have been awesome!


Summer is in full gear at my house and my boys have more energy than I can handle.
I've done my best to keep them occupied this summer. My younger two boys, Devin and Brendin, are still too young to do the camps and stuff but I've made sure to enroll Corbin in as many camps as my pocketbook can handle.
So far, he's loved every minute of the camps he's done.

More ...
Amanda Clark
Get educated about opiate addiction before it's too late


Drug overdose is now the leading cause of accidental death in the United States. In 2014, it surpassed both car accidents and gun violence in number of deaths.
Those with loved ones who are using opiates or heroin need to be aware that opiates are the main contributors to this problem. With drug dealers across the United States mixing new and powerful synthetic drugs into street opiates such as heroin, the chance of accidental overdose has exponentially increased.

More ...
LETTERS
Elected officials should remember they serve us


We have just completed another celebration of the Declaration of Independence. Humming in the background of the celebration are individuals who would have us return to a government much like the one we declared our independence from in 1776.
The Declaration of Independence was signed declaring our independence from the repressive government of Great Britain.

More ...
LETTERS
Backward Glances


This photo originally published in The Graphic on August 29, 1974. The Planters National Bank softball team was preparing for the USSSA World Tournament games in Kinston.

More ...
A PICTORIAL LOOK INTO THE PAST

FRANKLIN'S FINEST. Birchwood's Franklin Davis makes a strong push toward the finish line during last Thursday evening's home swim meet against the Nash Rec Sharks at the BCC Pool in Nashville.

THE FINAL TURN


NASHVILLE -- The Nash-Halifax Swim League summer season is now four weeks old, which means the campaign has officially reached its homestretch.
With that in mind, clubs are busy doing their final tinkerings toward a top performance at the annual N-SHL Championships, which will be held July 29 at the Harrison Family YMCA.
That will be an important day for the Nash Rec Sharks, who saw their long-time dynasty come to a close last year when Roanoke Valley claimed the league crown.

More ...
GEOFF NEVILLE, Graphic Sportswriter

AREA UMPIRE GEOUFREY ANDERSON

A STATE HONOR


NASH COUNTY -- When Geoufrey Anderson refers to the honor as a once-in-a-lifetime opportunity, he isn't offering a bloated exaggeration.
Umpires in the North Carolina High School Athletic Association are allowed to work only one state baseball championship series during their respective careers.
And four local umps were all able to experience that chance back in May when Northern Guilford and Shelby Crest tangled for the Class 3-A crown at Five County Stadium in Zebulon.

More ...
GEOFF NEVILLE, Graphic Sportswriter
Mudcats will host All-Stars


ZEBULON -- The Carolina Mudcats, the Class-A Advanced Affiliate of the Milwaukee Brewers, and the Carolina League have announced that the 2018 Carolina League All-Star Classic will take place at Five County Stadium in Zebulon next season. "It is our honor to bring the Carolina League's future Major League stars to Zebulon for next year's All-Star Classic," said Mudcats' Vice President and General Manager Joe Kremer. "I'm excited to see this event come to Five County Stadium for all of our great fans here in Eastern North Carolina."

More ...
Staff Reports
Brice named tennis coach


ROCKY MOUNT -- The N.C. Wesleyan Department of Athletics has announced the promotion of Albie Brice to head coach of the Battling Bishop men's and women's tennis programs.
Brice has been serving as interim head coach and recently led the men's program to its ninth straight USA South title and NCAA appearance.

More ...
Staff Reports
YMCA set to host a 5-K event


ROCKY MOUNT -- The Harrison Family YMCA in Rocky Mount will conduct is first Color Run 5K and 1 Mile Fun Run Fundraiser on September 23 at North Carolina Wesleyan College in Rocky Mount.
The event will kick off at 7:30 a.m. with registration, color kit pick up, family games/activities, and fun with sponsor vendors.
The 1 Mile Fun Run will begin at 8:30 a.m. with the legendary Mascot Race, and the 5K starts at 9 a.m.

More ...
Staff Reports
Mudcats snap winless streak


WINSTON-SALEM -- Trey Supak pitched through a career high eight scoreless innings and Troy Stokes Jr. was 2-for-4 with a home run and three RBI as the Mudcats snapped a five game losing streak with an 8-0 shut out victory against the Dash in Winston-Salem on Sunday afternoon in a Class A Carolina League baseball contest.

More ...
Staff Reports
A BIG DAY AT THE DAWG POUND
WATCHING THE DRAMA UNFOLD. Nash Central High School head football coach Chris Lee (left) and his Bulldogs hosted a 7-on-7 event Tuesday at The Dawg Pound on the NCHS campus. Other featured teams were Southern Nash, Louisburg and Corinth Holders. For more on the event, see next week's Sports Section of The Nashville Graphic.
More ...
REC HOOPS SCORES


NASH COUNTY -- Listed are Nash County Recreation & Senior Services Summer Basketball Basketball Scores:

More ...
Staff Reports
DIVE RIGHT IN
Birchwood Country Club's Elizabeth Jackson dives into the pool to begin an event during last Thursday evening's home swim showdown against backyard foe Nash Rec.
More ...
FINISHING TOUCHES
Nash Rec's Marley Winstead races toward another effective finish for the Sharks during last Thursday's road swim meet against backyard rival Birchwood CC.
More ...
IN ACTION TODAY
Leah King and the Nash Rec Sharks will return home today for a Nash-Halifax Swim League contest against rival Westridge from Rocky Mount. Festivities will begin at 5 p.m. The Sharks will carry a 3-1 team record into the showdown.
More ...
Pandolfi returns to Cherry Hill
Thomas Pandolfi will return to Cherry Hill on July 16th, bringing his audience-pleasing style and virtuosity to a 3 PM performance. First performing at the Inez venue in 2008, Mr. Pandolfi's 2017 piano selections have been tailored to suit the eclectic musical tastes of the late Edwina Rooker, whose generous bequest to Cherry Hill has made the mid-summer concert possible. The first half of the program will feature the romantic "Warsaw Concerto," followed by selections by Chopin and Liszt.
More ...