Subscribe/Access
Advertisements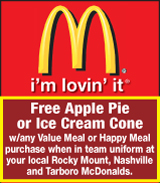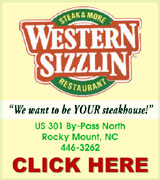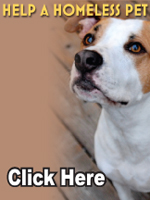 Sections
Member Options
Back
Nashville opts to hire library director


Nashville's Town Council has reconsidered a suggestion to not hire a full-time, certified library director.
At a budget work session last Wednesday, council members learned that the library would lose its accreditation if a certified library director were not at the library.
Former Library Director Cati Montgomery resigned from her position last month but sources say Mongtomery was forced to resign and given no explanation.

More ...
AMANDA CLARK, GRAPHIC STAFF WRITER
Seventeen nabbed for drugs
The Tar River Regional Drug Task Force arrested over a dozen individuals last Monday as a result of outstanding narcotics-related warrants.
The active warrants came as a result of the Task Force's investigative efforts after receiving multiple citizen complaints.
"We appreciate our citizens for stepping up by wanting the illegal drugs removed from their communities and those feeding our citizens with poison to be held accountable," said Chief Deputy Brandon Medina, of the Nash County Sheriff's Office.
More ...

Glenn Ricks walks a mile for a fallen service member on Saturday during the Run for the Fallen, which was held at Northern Nash High School.

Locals honor fallen service members


Two hundred thirty nine miles were ran, walked and biked on Saturday around the track at Northern Nash High School.
Each mile represented a North Carolina service member who has been killed since 2001.
This is the second year the NC Chapter of Honor and Remember has hosted the event in Nash County.

More ...
AMANDA CLARK, GRAPHIC STAFF WRITER
Nashville sewer fees to increase


Nashville residents will see an increase on their sewer bill, as town council agreed to increase rates by 4.5 percent.
Mayor Donald Street told council members during a budget retreat last Wednesday that the City of Rocky Mount would be increasing its rates by three percent. Street said the board would have to decide if they could keep their own fund solvent by just passing on the increase Rocky Mount passed to them.
Street said the town's enterprise fund was slowly melting away due to the increase costs of repairs and updates.

More ...
AMANDA CLARK, GRAPHIC STAFF WRITER
Gold Rock patrol leads to arrests
The Tar River Regional Drug Task Force arrested three Battleboro residents last Thursday at a Gold Rock hotel for various drug-related offenses.
According to the Nash County Sheriff's Office, members of the task force were on patrol in the Gold Rock area and were checking hotels for illegal and suspicious activity when they noticed a vehicle belonging to 28-year-old Sarah Beane, of 4678 Pine Street, Battleboro, parked at the Econo Lodge.
More ...
Nashville man killed in highway bike collision
An accident involving a dirt bike and a motorcycle claimed the life of a Nashville man on Sunday night.
According to reports from the North Carolina Highway Patrol, Travis Monte Sessoms, 34, of Nashville, was traveling west on a motorcycle on Hedgepeth Road and Charles Hodge, 22, of Raleigh, was traveling east on Hedgepeth Road driving a dirt bike when the accident occurred.
Reports said Hodge was operating the dirt bike on its rear wheel when he lost control and was ejected off the bike.
More ...
Nash Health Care reports $10 million operating loss


Nash Health Care officials met with Nash County Commissioners last Monday to provide information on how the hospital is doing.
CEO Larry Chewning went over patient statistics with the board as well as the hospital's finances, which he admitted weren't as positive as he hoped they'd be.
Chewning reported that in the first three quarters of this budget year, the hospital had experienced an operating loss of over $10 million. However, Chewning added that the hospital did have a non-operating income of just over $11 million, leaving a profit of $885,000.

More ...
AMANDA CLARK, GRAPHIC STAFF WRITER
Run for the Fallen, pics 1
Billy Weaver walks a mile for a NC fallen service member on Saturday during the annual Run for the Fallen. This is the second year the event has been hosted at Northern Nash High School. Weaver is a member of the NC Chapter of Honor and Remember, which sponsors the event.
More ...
NCSO detonates dynamite found in old tobacco barn
A Middlesex property owner discovered a box of dynamite in an old tobacco house on his property last week, causing NC 231 to be shut down for a few hours.
According to the Nash County Sheriff's Office, Everette Strickland, who owns property in the 6800 block of NC 231 South near Middlesex, contacted the Sheriff's Office after discovering a box of dynamite in an old tobacco pack house on his property last Thursday morning, May 18.
The property has been vacant since the 1980s, as Strickland now lives in Raleigh.
More ...
Louisburg man charged with indecent exposure
A Louisburg man has been charged with five counts of indecent exposure after flashing motorists on US 64.
According to the Nash County Sheriff's Office, phone calls were received on five different occassions between May 5 and May 13 in reference to a white male standing on the shoulder of US 64 Westbound at the 448 mile markers. Callers stated that the man was completely nude with the exception of a mask and would flash motorists as they drove by.
More ...
Assault rifle stolen from Nash County Deputy's car
An assault rifle was stolen out of a Nash County Sheriff's Office vehicle Saturday morning.
According to the Sheriff's Office, a deputy discovered that their county vehicle had been broken into in the early morning hours of Saturday, May 20.
A Colt AR-15 rifle, one rifle magazine and an evidence fingerprinting kit were taken from the vehicle.
More ...
NASHVILLE POLICE REPORTS
INCIDENTS
A larceny was reported on 5/16/17 at 115 Golfers Lane
A missing person was reported on 5/18/17 on Hurt Court
A possession of marijuana and possession of a controlled substance was reported on 5/19/17 at Cavalier Homes on Eastern Avenue
More ...
New officers
The League of Women Voters Twin Counties recently elected new officers. They are from left to right Barbara Campbell Davis, Director; Susan Carrington, Secretary; Bettie Kirkpatrick, President; Pat Adams, Director; Melanie Goff Bradley, Vice-President; and Linda Hardy, Treasurer.
More ...
Nashville Post Office hosts food drive
Nashville's Post Office recently collected food during its annual food drive and donated it to Faith Christian Ministries in Nashville. Carriers collected non-perishable food items from customers on Saturday, May 13. The event is sponsored by the National Letter Carriers Association.
More ...
RED OAK MIDDLE SCHOOL HONOR ROLLS
Nash-Rocky Mount Schools has released its Honor Roll lists for the third semester of the 2016-2017 school year.
The following students at Red Oak Middle School made the A or A/B Honor Roll.
More ...
WALK FOR AWARENESS, pics 1


Mercedes Brouard and Madeline Cutchin walk a lap around Glover Park in honor of Devin Clark during the CSF Unite@night walk on Saturday. The two were part of Team Megamind, which was formed in honor of Devin.

More ...
GRAPHIC PHOTOS BY JO ANNE COOPER
WALK FOR AWARENESS, pics 2
Jennifer, Hayden and Brandon Bunn walk for Devin Clark during the Unite@night walk on Saturday to raise awareness for Chiari Malformation, Syringomyelia and related disorders.
More ...
WALK FOR AWARENESS, pics 3
Devin Clark is pictured with Clara and Amy Danforth at the CSF Unite@night walk. The Danforth's came out to support Devin, who was diagnosed with Chiari Malformation and Syringomyelia in 2015.
More ...
Nash County Animal Friends' Notebook


POTTY DANGER....
So many people, let their dogs go out to potty by just opening the door and then later letting them back in. They always seem surprised when their dog isn't there. There are so many distractions that can lead your dog on an adventure and then they can become lost. Rabbits, for example. If your dog isn't fixed, spayed or neutered, they can go off looking for love in all the wrong places. Almost every single dog that ends up in the Shelter is unaltered.

More ...
CAROL VIERELA, NASH COUNTY ANIMAL FRIENDS
Luke's Word for the Week


Growing up I was always taught proper manners, "Yes Ma'am or No Sir" were staples in my eastern NC raising. I'd dare to say that for most people, somewhere along the line in their rearing, we've heard or been taught manners. One such manner I was taught was to never put my elbows on the table. It's always been engrained in my mind while at a dinner table. Whether a 5 start restaurant or at Zaxby's, I know not to put my elbows on the table. It's built within me.

More ...
LUKE WHITEHEAD
BEULAH COMMUNITY NEWS


Hello everyone! I haven't written the Beulah News for a while. Many friends have called during that time and said they missed reading it and wanted to know why I wasn't writing it anymore.
My husband was sick for a few years and became much worse this year. Last year in June, he was in the hospice program which continued until he passed away three weeks ago on April 26.

More ...
WILMA ENROUGHTY
PEACHTREE COMMUNITY NEWS


On a chilly spring morning, Peachtree folks gathered at the church for worship. Sanctuary flowers were given by Bart and William Wood in memory of their parents, James M. Wood and Patricia May Wood. The Adult Choir, under the direction of Pastor Whitehouse sang, "He Hideth my Soul".
Beverly Wilson's 'Time for Reflection for All of God's Children' was about how our words can be like an 'air current'. Kind words can be soft gentle, cooling breezes. Harsh words can be like tornados and hurricanes that chill our souls.

More ...
BARBARA HARDISON
RED OAK NEWS


Dorothy, Audrey, and Suzy Pearce enjoyed the annual Pearce/Tant Family Reunion on Saturday, May 20. Family gathered at Bunn Chapel Church of God of Prophecy for a lunch and time to visit with family. Relatives were there from Raeford, Henderson, Wake Forest, Raleigh, Clayton, Zebulon, Youngsville, Nashville, Bailey, and Red Oak. The weather was good and it was great seeing family again and meeting some family for the first time.

More ...
SUZY PEARCE
FARM MARKET SUMMARY May 15-May 19, 2017
North Carolina's egg prices were steady on small, higher on the balance when compared to last week. Supplies are moderate to meet a moderate demand. The North Carolina weighted average price quoted Thursday, May 18, 2017 for small lot sales of delivered, cartoned, grade "A" eggs was 87.90 for Extra Large, 79.98 for Large, 63.69 for Medium, and 52.00 for Small eggs.
No. 2 yellow shelled corn was steady to $.02 lower when compared to last week.
More ...
Please stop making me feel old!


Friends, Family, Readers, Enemies, Students, Strangers, et al:
Please stop making me feel old.
I have a daughter, who before she could get her foot completely inside the door Friday afternoon, yelled at me, "Daddy! I'm a senior now!"
This caused a tiny flicker in my soul, sort of like the one the dollar store light bulb does for about a week before it dies around its 30-day birthday.

More ...
Mike Brantley
Don't forget the true reason for Memorial Day


Memorial Day is just a few days away and for many, it means an extra long weekend of "fun in the sun."
And, there's nothing wrong with that.
But, please be sure to remember the true reason you get that extra day of "fun in the sun."
Memorial Day is a day of remembrance for those who have died serving our nation.

More ...
Amanda Clark
North Carolina's needs for recovery from Matthew have not been met


Hurricane Matthew swept over North Carolina seven months ago, bringing 1,000-year floods and an estimated $4.8 billion in damage to 50 counties -- half of the state.
In the wake of the storm, North Carolinians came together to support those who were affected. North Carolina secured millions in federal funding and FEMA assistance to help families move back into their old homes or find permanent housing.

More ...
Gov. Roy Cooper
Backward Glances


LADY CHAMPS -- This photo was originally published July 30, 1974. The Peoples Bank team won the regular season and tournament trophies in the Nashville League.

More ...
A PICTORIAL LOOK INTO THE PAST

Faith Christian School's Ben Lewis (left) slides across home plate to deliver an important run for the Patriots during last Saturday afternoon's championship baseball series game against Northside Christian Academy.

Patriots Pick Up State Crown


ROCKY MOUNT -- Coach Greg Clifton never would come out and admit it, but the motto for this Faith Christian School baseball team this season was 'State Championship or Bust.'
Consider it done.
FCS, with a veteran, senior-dominated group, came close back in 2016, only to lose to eventual champ Northside Christian in the semifinals of the North Carolina Independent Schools Athletic Association's Class 1/2-A State Playoffs.

More ...
GEOFF NEVILLE, Graphic Sportswriter

Nash Central senior standout Michaela Nelms (left) rolls to a victory in the Girls 400 at last Saturday's Class 3-A State Track and Field Championships, which were held in Greensboro.

A FITTING FAREWELL


GREENSBORO -- The greatest era in Nash Central High School girls track and field historyprovided its final chapter last Saturday.
And the Lady Bulldogs were determined to make sure it was a happy ending.
That scenario was realized in climactic fashion as Nash Central's all-senior 1600 Relay Team was a winner in the final event of the day at the North Carolina High School Athletic Association's Class 3-A State Track and Field Championships at Aggie Stadium in Greensboro.

More ...
GEOFF NEVILLE, Graphic Sportswriter
FAST LEARNERS


BUIES CREEK -- Whether it has been at Northern Nash, Nash Central or Leesville Road, it hasn't taken much time for Coach Brian Winham to successful transform a track and field or cross country program into a powerhouse.
So why should Winham's stint at Rocky Mount Academy be any different?
After retiring from the public school sector, Winham came to RMA last year to develop a new track and field program at the school, which is attended by both of his children.

More ...
GEOFF NEVILLE, Graphic Sportswriter

ON HIS WAY TO AVERETT. Nash Central HS senior Montre' Cash has signed a letter-of-intent to continue his basketball career at Averett University, which is located in Danville, Virginia.

Cash inks deal with Cougars


ROCKY MOUNT -- There are gym rats, and then there is Montre' Cash.
Most gym rats spend plenty of time in their facility of choice perfect their basketball skills in a non-competitive setting.
But Cash has been hanging out in a gym before he was even old enough to dribble a basketball.

More ...
GEOFF NEVILLE, Graphic Sportswriter
'Birds boast two signees


STANHOPE -- Southern Nash featured a stout defense on the gridiron last fall, so it's no surprise that Firebirds on that side of the ball have attracted the attention of college scouts.
Two of those performers finalized their plans Monday at the SNHS Media Center by inking deals to continue their football career at area schools.
Demetris Perry, a defensive end, signed a letter-of-intent to join the gridiron program at North Carolina Wesleyan College.

More ...
GEOFF NEVILLE, Graphic Sportswriter
COUNTY SOCCER UPDATE


NASH COUNTY -- Listed are updated Nash County Recreation & Senior Services Spring Youth Soccer League Scores:

More ...
Staff Reports
Mudcats win road showdown


WINSTON-SALEM -- Corbin Burnes struck out a career-high 10 batters over seven scoreless, Eric Hanhold worked through two scoreless in relief, Nate Griep earned the save and both Trent Clark and Max McDowell had RBI triples in the tenth as the Carolina Mudcats defeated the Dash 3-0 at BB&T Ballpark on Sunday afternoon in a Class A Carolina League baseball showdown.
The game was scoreless through the ninth before the Mudcats (23-20) rallied for three runs and four hits in the tenth and final inning.

More ...
Staff Reports
Pirates conclude regular season


STORRS, CONN. -- Kirk Morgan tossed a career-high eight shutout innings, while Nick Barber, Dusty Baker and Brady Lloyd each had RBI base hits helping East Carolina University to a 3-0 American Athletic Conference baseball victory over Connecticut last Saturday afternoon at J.O. Christian Field.
With the win, the Pirates closed out the regular season 29-27 and 7-17 in league play, while the Huskies fell to 31-23 and 14-10.

More ...
Staff Reports
Wolfpack drop home game to Clemson


RALEIGH -- After clinching the series with wins last Thursday and Friday, the North Carolina State University baseball team came up short in its search for the sweep as the 12th-ranked Clemson Tigers won Saturday's game, 15-6, at Doak Field at Dail Park on the NCSU campus.
The Wolfpack concluded its regular season slate with a 33-22 overall record, including a 16-14 mark in Atlantic Coast Conference (ACC) play. The Tigers are now 39-17 and 17-13 in league action.

More ...
Staff Reports

NASHVILLE GRAPHIC'S KAIDEN RICH

Nashville wraps up schedule


NASHVILLE -- This past Saturday was the final day of games for Town of Nashville youth baseball, softball and T-ball at Glover Park.
In baseball, Webby's Shaved Ice fell to Nationwide-Mary Ruffin 21-12 despite Bryson Rackley's effort to keep the game close with his 3 inside- the-park home runs -- on his 12th birthday no less.
Nationwide-Mary Ruffin awarded Dominique Jones MVP and the Most Improved Award was earned by Maurice Parker.

More ...
Staff Reports
Yankees a winner versus Phillies


ROCKY MOUNT -- Travis Gamache stroked his fifth home run in the past four games as he paced the Wesley Men Yankees to a 9-2 win over the Hester & Tucker Phillies in a Friday night make-up game at the RCMT Sports Complex in Rocky Mount youth baseball action.
Jeffrey Bradley and Will Braswell chipped in with a three-bagger apiece while Tevin Jones lined an RBI double to help pad the Yankee scorebook.

More ...
Staff Reports
NAMA HOSTS BELT TESTS
MOVING UP. Four students at Nashville Academy of Martial Arts recently earned their white and gold half belts during a recent belt testing session at the NAMA facility. Pictured above are students (l to r) Corbin Clark, Randy Vick and Judah Waller.
More ...
FINISHING TOUCHES
Nash Central High School's Teona Hill concludes her portion of a relay event during last Saturday's action at the Class 3-A State Track and Field Championships in Greensboro.
More ...
IN THERE
Faith Christian School senior Ben Lewis, who has signed with Louisburg College, slides safely into third base.
More ...
NORTH CAROLINA CENTRAL SIGNEE
Southern Nash's Tremane Williams will continue his football career at North Carolina Central University. Also pictured are (back, l to r) SNHS Assistant Principal Kimberly Rascoe and SNHS head football coach Brian Foster; (front) Cassandra Willilams (mother).
More ...
NORTH CAROLINA WESLEYAN SIGNEE
Southern Nash's Demetris Perry will continue his football career at North Carolina Wesleyan College. Also pictured are (back, l to r) SNHS Assistant Principal Kimberly Rascoe, SNHS head football coach Brian Foster and Tavarus Dye (brother); (front) Shelia Lucas (mother).
More ...
TITLE TIME FOR FCS
Members of the Faith Christian School baseball team pose with the first-place trophy after winning the NCISAA Class 2-A State Championship last Saturday afternoon in High Point.
More ...
Avant to headline annual Juneteenth
National R&B Recording Artist, Avant, will headline the city's Juneteenth Community Empowerment Festival. The festival is scheduled to take place Friday, June 2 through Sunday, June 4. Known for chart-topping hits like "Separated," "My First Love," "I Can Read Your Mind" and more, Avant began his career in 1998.
This year's Juneteenth will also feature the S.O.S. Band. S.O.S, which means Sounds for Success, made a successful debut in 1977. Chart topping hits for the group include "Take Your Time," "Just Be Good to Me" and "No One's Gonna Love You," among others.
More ...