Subscribe/Access
Advertisements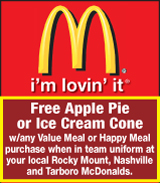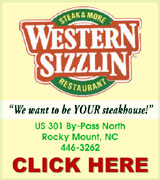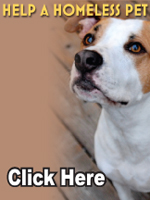 Sections
Member Options
Back
Braswell announces new leadership
A deep-rooted, family owned company in Nashville will celebrate its 75th anniversary next year with its fourth generation son at the helm.
Hundreds of employees of Braswell Foods gathered Monday morning in the Brown Auditorium at Nash Community College to witness the change in leadership as owner Scott Braswell officially named his son, Ronald "Trey" Braswell, III, president of the family-owned egg and feed producer headquartered in Nashville.
Scott Braswell has served as president of the company since 1991 and made the announcement at a company-wide meeting.
More ...
Castalia changes celebration date


The town board of Castalia almost did not have a meeting on​ ​Tuesday, but one commissioner's late arrival satisfied the need for a quorum.
During the meeting, the board voted to amend the budget, change t​he date of the Fourth of July events, and schedule other meetings.
​The board unanimously voted to amend the budget by adding $25,305 to the general fund. The money comes from FEMA funds, and will be used to repair damage to the park's walking trail and some of the town's drainage ditches caused by Hurricane Matthew.

More ...
JESSICA A. SMITH, GRAPHIC CORRESPONDENT
Legislation may protect school programs


Nash-Rocky Mount School's Superintendent Dr. Shelton Jefferies shared good news with board members on Monday about House Bill 13 and the flexibility it will give schools for the 2017-2018 school year.
House Bill 13 was put into place to protect music, art and physical education teachers after the state's budget last summer threatened to do away with the positions to fund smaller class sizes.

More ...
AMANDA CLARK, GRAPHIC STAFF WRITER

SURVIVORS -- Willie and Beth Green, both cancer survivors, walk in Survivor Lap during the 2017 Relay for Life.

Relay For Life shines on


The sun shined bright on the 23rd annual Nash County Relay for Life, a stark difference from the past two years.
Dale Joyner, one of three chairs for the event, said she was happy to see the sun shining on Friday at this year's event, especially since the event faced rain the past few years.
"We had a phenomenal crowd on Friday night," Joyner said. The weather held off."

More ...
AMANDA CLARK, GRAPHIC STAFF WRITER
Red Oak board okays county water funding


At its regular meeting on Monday, the town board of Red Oak voted to make park improvements and to help the County with funding for construction of its water system.
Mayor Pro Temp Levell Langley presented to the board quotes for bleachers and scoreboards for the baseball fields at the park. Currently, only one of the fields has bleachers and none of the fields have score boards. Spectators are forced to stand or to bring their own lawn chairs.

More ...
JESSICA A. SMITH, GRAPHIC CORRESPONDENT
Nashville Mayor halts land sale


Nashville Mayor Donald Street asked town council to disregard a resolution presented on Tuesday night, stating the resolution was written with errors.
Two resolutions were a part of the board's agenda on Tuesday night. Each resolution was authorizing the advertising of an offer to purchase property the town owns.
The vacant properties are located on N. Boddie Street near Vale Street intersection and at 108 W. Cedar Street and the adjoining vacant property along the northern property line. The Boddie Street property totals .1 acre while the other totals .3 acres.

More ...
AMANDA CLARK, GRAPHIC STAFF WRITER

CELEBRATING AGRICULTURE -- Michaela Vick, Vice-President of the Southern Nash FFA, speaks during the ribbon cutting ceremony Monday celebrating the completion of the new Animal Facility.

Southern Nash celebrates completion of ag facility


Southern Nash High School FFA members met on Monday afternoon to handle an important piece of business; welcoming the community to the school's new Animal Facility.
A ribbon cutting was held to celebrate the official opening of the new facility, with supporters, including school board members, commissioners and Senator Rick Horner attending.

More ...
AMANDA CLARK, GRAPHIC STAFF WRITER
Rocky Mount Fair ceases operation
This September will be bittersweet for Norman Chambliss, III.
Chambliss, who has operated the Rocky Mount Fair for the past 40 years, announced the fair will not operate in 2017.
Chambliss said he had made the decision to indefinitely suspend the operation of the annual event.
The Chambliss family has operated an agricultural fair in Rocky Mount for nearly 100 years. Chambliss has operated the fair 40 of those years.
More ...
NC one of eight states to participate in opioid addiction learning lab program
North Carolina is one of only eight states nationwide selected to participate in a learning lab to find better ways to fight opioid addiction among prison inmates, Governor Roy Cooper recently announced.
The National Governors Association selected North Carolina to participate in the effort along with Alaska, Indiana, Kansas, Minnesota, New Jersey, Virginia and Washington.
More ...
NASHVILLE POLICE REPORTS
INCIDENTS
A fraud was reported on 4/25/17 at Providence Bank
A larceny was reported on 4/25/17 at Dollar Country
A resist, obstruct, delay officer was reported on 4/26/17 at 800 E Washington Street
More ...
NASH COUNTY SHERIFF'S OFFICE REPORTS
A damage to personal property was reported on 4/23/17 at 4498 US 264A
A driving while intoxicated, no operator's license and following too closely was reported on 4/23/17 at US 301 and E NC 97
A disturbance was reported on 4/23/17 at 5117 Doerun Court
A bulk currency seizure was reported on 4/23/17 at Benvenue Road at Peele Road
More ...
SAR hosts grave dedication for soldier


American Revolution Patriot William Battle was honored on Saturday with a grave marker dedication by the Halifax Resolves Chapter of the Sons of the American Revolution (SAR)
Battle is buried in a family cemetery at a home on Cooper Road in Nash County.
Battle was born around 1758, most likely in Northampton County, the son of William and Mary Battle.

More ...
AMANDA CLARK, GRAPHIC STAFF WRITER
Citizen's Academy graduates recognized


Nash County Commissioners congratulated its 10th class of graduates from the annual Nash County Citizen's Academy.
There were 23 graduates recognized during the Board of Commissioner's regular meeting on Monday morning.

More ...
AMANDA CLARK, GRAPHIC STAFF WRITER
Nashville woman to host Walk for Chiari


A Nashville woman is hoping a walk will bring awareness to a rare disorder she was diagnosed with two years ago.
Chrishawna Perry will host her second Unite@night Walk for CSF on Saturday, May 20 at 6 p.m. at Glover Park.
CSF stands for the Chiari and Syringomyelia Foundation, a non-profit organization that was founded in 2007 with the goal of raising awareness and finding a cure for Chiari malformation (CM), syringomyelia (SM) and related disorders.

More ...
AMANDA CLARK, GRAPHIC STAFF WRITER

Clayton Glover wins the award for walking in the highest heel during the "Walk in Her Shoes" event benefiting My Sister's House.

My Sister's House hosts annual "Walk in Her Shoes"


Local men donned high heels on Saturday to spread an important message about sexual assault and the services My Sister's House offers to the community.
My Sister's House hosted its third annual "Walk in Her Shoes" at the walking track at the Rocky Mount Senior Center, with over a dozen walkers participating.
The event is part of a nationwide movement to get communities talking about sexual assault. The event asks men to literally walk in women's high-heeled shoes.
The event also serves a fundraiser for My Sister's House. Emily Lemus, Executive Director, said this year's event raised around $5,000.

More ...
AMANDA CLARK, GRAPHIC STAFF WRITER
Relay for Life pics, 1


Youth take to the track to participate in the Nash County Relay for Life Kid's Walk on Friday night. Over 140 youth were registered for the event this year, which was sponsored by Chik-fil-A.

More ...
Graphic photos by Amanda Clark
Relay for Life pics, 3
David the Magician (at left) entertained youth prior to the Kid's Walk at Nash County Relay for Life on Friday. Pictured with Davis is nine-year-old Griffin Sauls, who participated in one of the magic tricks.
More ...
Military News
Master-at-Arms 2nd Class Brian Bone, from Rocky Mount, and attached to the U.S. 7th Fleet flagship USS Blue Ridge (LCC 19), participates in a dress white inspection on the ship's barge. Blue Ridge is in an extensive maintenance period in order to modernize the ship to continue to serve as a robust communications platform in the U.S. 7th Fleet area of operations.
More ...
Nash County Animal Friends' Notebook


FUN in the SUN? According to the Humane Society of the United States, 100,000 dogs die each year in accidents involving riding in truck beds. Many of them are from falling out of pickups, sometimes when having to slam on the brakes to avoid an accident!
I have personally seen two dogs fall out of traveling pickups. Also saw one dog hang himself with his lead when he jumped out while his owner was inside a store.

More ...
CAROL VIERELA, NASH COUNTY ANIMAL FRIENDS
PEACHTREE COMMUNITY NEWS


On a beautiful spring morning Peachtree folks gathered for worship. Sanctuary flowers were arranged and given by Beverly Wilson in honor of her mother, Barbara Hardison. The Adult choir sang "Sinner Saved by Grace" under the direction of Pastor Whitehouse. For the offertory Jane May played a beautiful arrangement of "His Eye is on the Sparrow".
Pastor Whitehouse's sermon was titled "Wait for Whatever God Chooses to Do". It was based on scripture found in I Samuel 21-22.

More ...
BARBARA HARDISON
Luke's Word for the Week


May greetings, fellow neighbor, I pray this article greets you with the warmth and power that comes from the Holy Spirit. I pray that you also are being steeped in the Word of God and moving in the Spirit of God while we grow in sanctification as we love God and love our neighbor.
As frustrating as they can be, instruction manuals can be quite helpful. Anytime I have to put together a piece of furniture, I reluctantly whip out the manual after a few failed attempts at putting the item together.

More ...
LUKE WHITEHEAD
Recognized
Halifax Resolves Chapter NC SAR was recently recognized for its contributions to the SAR at the NC SAR Annual meeting in Greenville. The chapter received streamers for Flag Certificates awarded, 95 percent or higher membership retention, first place Electronic Scrapbook, Honorable Mention Hardcopy Scrapbook, first place Small Chapter Americanism and the Thomas N. "Nat" Clark Outstanding Small Chapter streamer recognizing the best overall small chapter in North Carolina.
More ...
RED OAK NEWS


What a great weekend for the 21st Annual Mother/Daughter Overnight Camp at Camp Mundo Vista! The missions camp is sponsored by the North Roanoke Baptist Association WMU and was held on April 28-29. The camp theme was "Everyday Princess'. Over 120 "princesses"; including leaders, moms, and girls from 3 associations and 9 staff members; participated in the camp which emphasized that God wants everyone to have faith in Him and as His children, daughters of the King, we can represent our Father in every thing we do and say and be a real princess everyday.

More ...
SUZY PEARCE
New members
Mu Chapter of Delta Kappa Gamma Society International welcomed three new members. Pictured (L-R) is: Janet Pridgen, AIG Facilitator at Nashville Elementary School and graduate of Barton College; Leslie Taylor, Media Coordinator at Nashville Elementary School and graduate of NC Wesleyan College; Kathy Stewart, Professional Tutor at Edgecombe Community College, with a B.S. Degree in Criminal Justice from NC Central University. These three women were selected for their outstanding contributions to education.
More ...
Nash County Blood Drives May 2017
Saturday, May 6 from 9:30 a.m. until 2:30 p.m. at Capital Ford Lincoln, 2012 Stone Rose Drive, Rocky Mount
Tuesday, May 9 from 3 until 7 p.m. at Stony Hill FWB Church, 9649 Stony Hill Church Road, Middlesex
Saturday, May 13 from 10 a.m. until 2 p.m. at Light of Peace Missionary Baptist Church, 510 S. Glendale Avenue, Rocky Mount
More ...
Local named to Chancellor's List
Rakieya Skinner was recognized on March 30, 2017 at the Chancellor's List of Students Program of Recognition held at the J.W. Seabrook Auditorium at Fayetteville State University.
Rakieya, a resident of Nashville, was named to the Fall 2016 Chancellor's List by earning a GPA of 3.75 or higher and completing at least 12 semester hours during one semester, two consecutive terms for Fort Bragg students, and had no incomplete grades.
More ...
No direct path from little league to big leagues


She marched -- no, stomped -- across the area behind the goal, cellphone in one hand, other hand on the hip. She ignored the wide painted stripe on the field, the one that is supposed to be a "do not cross" barrier for spectators, and started screaming.
Finally, a player on the field turned his head, the target of the ire. The kid was clearly annoyed. When he turned back around to resume play, the screeching continued.

More ...
Mike Brantley
First 4-H Livestock Show experience was great


It's hard to believe it's May and the Blooming Festival is just a week away.
And, at the end of the month, I'll have a six-year-old!
April was a crazy month. Devin and Corbin started t-ball and Corbin also participated in his first ever 4-H Livestock Show.
It was an experience for sure.

More ...
Amanda Clark
NRMS School Board applauds teachers


Teacher Appreciation Week is Monday, May 8th through Friday, May 12th. The Nash-Rocky Mount Board of Education would like to applaud and thank all of the teachers in our community. Teachers are the cornerstone of a thriving community. They have the ability to impact lives in a way that no other profession does - through education. Education provides the foundation for children, who undoubtedly are this community's future.

More ...
LETTERS:
Backward Glances


SAFE AT FIRST -- This photo was originally published in The Graphic on June 22, 1967. Pictured, Johnny Jenkins (left) of Esso is safe at first base as a throwing error kept Charles Chappel from making the put-out. Esso won the game 10-7.

More ...
A PICTORIAL LOOK INTO THE PAST

AND THE WINNER IS. Landen Roupp earned the mound victory for Faith Christian School last Friday against rival Rocky Mount Academy.

Faith Wins County Showdown


ROCKY MOUNT -- With arguably its most talented baseball team ever, the Faith Christian Patriots have set their sites on statewide supremacy this spring.
But first, the Patriots needed to take care of some business much closer to home.
Last Friday, FCS finished off a season sweep of backyard rival Rocky Mount Academy by securing a 2-0 victory over the Eagles in a showdown of schools located just two miles apart along Winstead Avenue.

More ...
GEOFF NEVILLE, Graphic Sportswriter

REACHING NEW HEIGHTS. A Nash Central vaulter clears this height in the boys pole vault competition at last Wednesday's Big East Conference Track and Field Meet at The Dawg Pound on the NCHS campus.

DAY TO REMEMBER


ROCKY MOUNT -- Montre' Cash picked a subject close to his hear for his Senior Project at Nash Central High School.
Cash, a multi-sport star at NCHS, has devoted his project to amyotrophic laterals sclerosis (ALS), which is commonly known as Lou Gehrig's Disease.
Cash's grandmother has the disease, which is currently incurable.

More ...
GEOFF NEVILLE, Graphic Sportswriter
MILESTONE WIN


RALEIGH -- North Carolina State University baseball head coach Elliott Avent recorded his 1,000th career win against North Carolina Central last Tuesday evening as the Wolfpack hit a season-high four home runs en route to a 13-0 win at Doak Field at Dail Park on the NCSU campus.
Now in his 28th season as a head coach and 21st at NC State, Avent reaches the milestone to become one of five active coaches in the Atlantic Coast Conference (ACC) and one of 15 active coaches among NCAA Division I to accomplish the feat.

More ...
Staff Reports
Southern slides by Northern


WILSON -- The Big East Conference finished up its 2017 Boys Tennis Tournament last Thursday at the Barton College Cours.
Rocky Mount's Tyler Brice was the singles champion as he defeated teammate Langley Salter in the finals by a 6-0, 6-0 margin.
In the doubles finale, Rocky Mount's tandem of George Shannon and Landon Norwood got past Southern Nash's Seth Whitley-Austin Bissette 6-2, 6-3.
Nash Central's Cameron Johnson made the singles semifinals before falling to Salter 6-4, 6-4 in a tight match.

More ...
Staff Reports

ADD ANOTHER RUN TO THE SCOREBOARD. Corbin Clark scores a run for ACME Clears as Coach Bo Brown looks on during last Saturday's youth action.

Stars shine at Glover


NASHVILLE -- Play continued last Saturday at Glover Park in the Town of Nashville Recreation Department's Spring Youth Sports Leagues.
In softball, George's BBQ Sauce won 10-1 with help from veteran players like Jada Wiggins, Brianna Frazier and Hannah Carpenter.
Emma Batchelor and Anna Kate Floyd got their first hits of the year in the win.
In baseball, the back-and-forth battle that has been experienced all season continued.

More ...
Staff Reports
COUNTY SOCCER SCORES


NASH COUNTY: Here are updated Nash County Recreation & Senior Services Youth Soccer League Results:

More ...
Staff Reports
NASH CO. SPORTS UPDATE


NASH COUNTY -- Here are updated Nash County Recreation & Senior Services Youth Baseball and Softball Results:

More ...
Staff Reports
Mudcats' rally comes up short


ZEBULON -- Isan Diaz extended his hitting streak to 11 straight games with a three-run home run in the sixth and Corey Ray blasted a three-run double in the eighth, but the Carolina Mudcats fell one run shy in their comeback bid while losing 8-7 to the Astros on Monday night at Five County Stadium in a Class A Carolina League baseball event.
Carolina (10-14) trailed 5-0 in the sixth before Diaz blasted his three-run shot to right off reliever Justin Ferrell.

More ...
Staff Reports
East Carolina wins baseball series


GREENVILLE -- Jake Agnos struck out 10 batters in a career-high 7.1 innings, while Eric Tyler and Wes Phillips each drove in a pair of runs, helping East Carolina University to a 5-3 American Athletic Conference baseball series clinching win over Tulane Sunday afternoon at Lewis Field inside Clark-LeClair Stadium.
With the win, the Pirates improve to 24-21 overall and 4-11 in league play, while the Green Wave falls to 22-23 and 9-6. The win also marks the second-straight series win for ECU.

More ...
Staff Reports
BIG CUT
Logan Hassell of the George's BBQ Sauce team takes a mighty swing during last Saturday's Town of Nashville Recreation Department's Machine-Pitch softball game.
More ...
BIG DAY FOR MONTRE
Nash Central High School's Montre' Cash raised money for ALS as part of Wednesday's track and field meet -- and also set a PR in the pole vault competition.
More ...
RUNNING STARS
(L to R) Northern Nash's Halie Huffman and Nash Central's Caresha Leonard compete in the girls 3200 Relay event during last Wednesday's Big East Conference meet at The Dawg Pound on the campus of Nash Central High School.
More ...
SIDE BY SIDE
Southern Nash's Savannah Rocco (right) gains some distance during a running event as part of last Wednesday's track and field meet.
More ...
UP AND OVER
A Nash Central vaulter clears the bar at this height during last Wednesday's Big East Conference Track and Field Meet at The Dawg Pound on the NCHS campus.
More ...