Subscribe/Access
Advertisements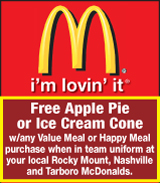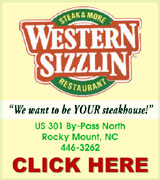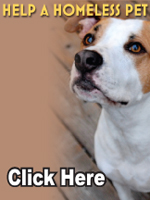 Sections
Member Options
Back
Morgan remembered as a "champion"


Former Nash County Commissioner Billy Morgan was remembered on Sunday as a man who loved Nash County and always put his constituents first.
His motto was "Nash County People First, Foremost, Always and on every occassion."
Morgan passed away unexpectedly last Wednesday at his Southern Nash County home. He was 84 years old.
Morgan was appointed to the Nash County Board of Commissioners on February 2, 1987.

More ...
AMANDA CLARK, GRAPHIC STAFF WRITER

Alex Braswell
Two nabbed for vehicle breaking and enterings
The Nash County Sheriff's Office has arrested two men in connection with numerous breaking and entering of motor vehicles in Nash County.
The Sheriff's Office has seen a significant increase in motor vehicle breaking and enterings this month. Since January 1, there have been at least 25 vehicle break-ins reported, according to the Sheriff's Office.
On January 4 and 5, the Sheriff's Office responded to multiple vehicle break-ins in the areas of Bend of the River Road, NC Highway 58, Joyner Road, Bone Cut Off Road and Volunteer Road.
More ...

CELEBRATION -- Voices With Purpose perform during the annual Martin Luther King, Jr. Banquet in Nashville on Sunday.

Locals celebrate King's legacy


The Nashville Willing Workers Club hosted its annual Martin Luther King, Jr. Banquet Sunday at the O.D Moore Alumni Building to honor the civil rights leader.
The club was established in 1973 with a goal of aiding to improve the lives of the Nash County community.
About 200 people attended Sunday's celebration as stated by Brenda Neal, Secretary and Treasurer of The Nashville Willing Workers Club.
According to the club's president, Carolyn Williams, a committee selects a theme each year for the banquet.

More ...
KENDRA JONES, GRAPHIC CORRESPONDENT
Family Justice Center grant approved


My Sister's House has received $1.43 million in grant funding that will allow the organization to offer a variety of services under one roof.
The organization was notified of the Family Justice Center Grant funding in October, said Acting Director and Director of Operations Samantha Andelin. However, actually receiving the funding has been a slower process. But, Andelin said the funding has now been received and the Family Justice Center is already up and running.

More ...
AMANDA CLARK, GRAPHIC STAFF WRITER
Dancing with the ARTS is February 24th


Practice is underway for the fourth annual Dancing with the Arts event, which is set for Friday, February 24 at 7 p.m. at Nash Arts.
This year's celebrity couples include Nashville's Police Chief Tom Bashore and his daughter, Melanie, Nashville Fire Battalion Chief Jason Edwards and his wife, Ashley and former Nash County Sheriff Dick Jenkins and his daughter-in-law Kelly. Other couples dancing include Trevor and Tiffany Delano, Mark and Lisa Carpenter and Casey and Brittany Pierce.

More ...
AMANDA CLARK, GRAPHIC STAFF WRITER
Nash County changes meeting schedule


Nash County Commissioners altered their meeting schedule last week during their regular meeting, which was held last Wednesday due to the snow.
Chairman Robbie Davis made the suggested changes during his reports at the end of the meeting.
Davis suggested the board change their monthly meeting from 10 a.m. on the first Monday of the month to 9 a.m.
Davis said he had heard comments that 10 a.m. meetings mess up people's whole days. By meeting an hour earlier, the meeting could be done faster.

More ...
Amanda Clark, Graphic Staff Writer
Sparky the Fire Dog visits
Third graders at Coopers Elementary School received a special visit from Sparky the Fire Dog during Fire Prevention Week. The visit was a part of an annual award's presentation, where Coopers Fire Fighters present plaques to winners of its Great Escape contest. Each year, during Fire Prevention Week, fire fighters visit the school and speak with students about fire safety. The week also coincides with the student's social studies lesson, where they learn map skills and are able to use what they learn to draw their own fire escape plans. Two winners are selected, one from inside the fire district and one from outside. Pictured in the above photo is Mark Coley receiving his award along with his great-grandmother (left) Dorothy Collie and his mother, Jodie Collie.
More ...
NASHVILLE POLICE REPORTS
INCIDENTS
A reckless driving to endanger and flee to elude arrest by motor vehicle was reported on 1/3/17 at 1201 Eastern Avenue
A possession of marijuana was reported on 1/5/17 at 1001 Eastern Avenue
An involuntary commitment was reported on 1/7/17 on Laurel Spring Drive
More ...
Caseys travel Core Sound to produce documentary
The authors of Sound People, a book based on interviews with natives of Down East Carteret County, are documenting the cultural heritage of Carteret County communities that border Core Sound. The interviews reveal that centuries-old traditions and lifestyles that have passed from generation to generation are now struggling to survive. This quest to record what may be only a memory in the not too distant future was the impetus for residents from 3 counties, Craven, Pamlico, and Carteret, to create a new non-profit, the North Carolina Coastal Heritage Association.
More ...
Swift Creek Elementary Honor Rolls
Nash-Rocky Mount Schools has released its Honor Roll lists for the first semester of the 2016-2017 school year.
The following students at Swift Creek Elementary School made the A or A/B Honor Roll.
More ...
Nash County Blood Drives January 2017
Thursday, January 19 from 10:45 a.m. until 1:30 p.m. at Lowe's, 700 N. Wesleyan Boulevard
Thursday, January 19 from 4 until 7 p.m. at Key Fitness, 145 Nashville Commons Drive, Nashville.
Saturday, January 21 from 9 a.m. until 3 p.m. at Union Hill Missionary Baptist Church, Nashville
Monday, January 23 from 2:30 until 6:30 p.m. at First Baptist, 200 South Church Street, Rocky Mount
More ...
Luke's Word for the Week


Chances are that during our lifetime we are going to experience times of drought. Actually chances are not just high - they are guaranteed. I should first probably note that I am not speaking about a drought of rain, but a drought of a spiritual kind. You know the type of drought where we don't feel the presence of God. The type of drought where our souls run dry and we seek relief. Where we once moved boldly in the Spirit, we now feel like we are cowardly drudging through life, contemplated the work of God.

More ...
LUKE WHITEHEAD
PEACHTREE COMMUNITY NEWS


As I reflect on the events of the past week, I am overwhelmed by the goodness shown by my neighbors and friends. The snow and ice made travel almost impossible on my country dirt road. One neighbor brought my mail and newspaper to my door several days. Another friend cleaned the ice from my steps. Another good neighbor repaired my mailbox, which had been knocked down by an out -of-control car that slipped on the ice on the highway. I appreciate the fact that the power company was able to keep the power on, as I was shut-in for six days.

More ...
BARBARA HARDISON
RED OAK NEWS


The registration period for the 21st Annual Mother/Daughter Overnight Camp begins today, January 19! Any girl in grades 1-12 and their mother or other adult female are invited to attend the camp sponsored by the North Roanoke Baptist Association WMU. The camp, "'Everyday Princess", will be held at Camp Mundo Vista in Sophia, NC near Asheboro on April 28-29. Campers will participate in Bible Study, crafts, recreation, and large group sessions.

More ...
SUZY PEARCE
Word for the week


"Dad, can you help me?" Here are simple words expressing implicit faith and wholehearted trust. "Sure, sweetheart." This answer is unquestionably proper. Jesus said, "Permit the children to come to Me; do not hinder them; for the kingdom of God belongs to such as these" (Mark 10:14).
God's kingdom is not one of earthly boasting, political spin, and public relations. It is not the domain of power hungry politicians, plant managers, and chief executive officers.

More ...
DENNIS PRUTOW
Nash County Animal Friends' Notebook


Help me understand. Just last week, a couple of little dogs came into the Shelter. The Shelter would have been glad to reunite the dogs with the owners. They weren't able to. What is it about not understanding that the Animal Control Shelter is a safe place for stray lost pets at least for a little while. When the pets come in, Animal Control checks for a microchip. If they are lucky enough to have a collar with an ID, it makes the reunion quick. Even a rabies tag can be tracked to the owner. However, most come in without anything to ID their owner.

More ...
Carol Vierela, NASH COUNTY ANIMAL FRIENDS
TOYS FOR TOTS
Faith Christian School filled 23 boxes with toys for children in need as part of their annual Toys for Tots drive. Students brought toys and in return, were given an admission ticket to a basketball. The school has become one of the largest single collection point in a five region area surrounding Nash County. This is the eighth year the school has participated in the Toys for Tots drive. This year, a majority of the toys went to flood victims from Hurricane Matthew, with a lot of the focus on victims in Edgecombe County. Pictured above, Garrett Williford drops his toy in the box.
More ...
Inauguration brings uncertainty and anxiety, as usual


On Friday, Donald Trump will be sworn in as President of the United States.
A year ago, I wrote in this space it would never happen, and simply could not envision it as a possibility. Even though I thought that once Barack Obama took Hillary Clinton down she was done for, it seemed inevitable she would be in the White House.
As we saw in this part of the world, a lot of folks sure are tore up about it. As a matter of fact, about 50 percent of America is devastated.

More ...
Mike Brantley
Mr. Morgan's service to Nash County is appreciated


I was sad to hear of Commissioner Billy Morgan's passing last week.
Mr. Morgan was a good man, a man who truly loved Nash County. His death will certainly be a loss to our county.
The past few months, as Mr. Morgan's time on the board was coming to an end, I caught myself grinning at his comments during meetings. I didn't grin because they were funny but because in the almost 11 years I've been at the Graphic, I've come to know just what he's going to say each and every time.

More ...
Amanda Clark
Remembering important legacies


Dear Editor:
Duty, Honor, Sacrifice. On January 19, and January 21, 2017 we will honor the birthdays of two great Southern men, Robert E. Lee and Thomas J. (Stonewall) Jackson. These two gentlemen brought character to the words, "duty, honor, and sacrifice." In our modern day and age these words are rarely spoken when we discuss the current supposed heroes or stars of our time.

More ...
LETTER TO THE EDITOR
Another opinion of the NFL players


Dear Editor:
Looking at the cursive review of how a top player in the NFL has seemed to perhaps lost some of his edge; I could not but feel this needed a slant from the defensive side. As a player and coach : I noted that QB's that are of the aircraft carrier types e.g. Jim Kelly, Ben Rotheliesberger - The things that commonly work are caused by the Panthers lack of offensive line skills.

More ...
LETTER TO THE EDITOR
Backward Glances


This photo was originally published in The Graphic on January 24, 1974. Southern Nash students captured top honors in the Parliamentary Procedure competition sponsored by the Future Farmers of America. From left to right are members of the winning team: Gary Joyner, Willie Joyner, Brice Poland, Henry Pipkin, Shelton Baker and Allen Rose.

More ...
A PICTORIAL LOOK INTO THE PAST
Richardson Returns To NNHS


RED OAK -- If anyone walked into the Northern Nash High School Gymnasium last Saturday and wondered what all the buzz was about, all that needed to happen was a simple finger point toward the scoreboard on the court side farthest away from the main entrance.
Pictured: (Above): A PIECE OF HISTORY. Northern Nash High School girls basketball coach Grover Battle (left) presents a piece of the old floor at the NNHS Gymnasium to former Lady Knight Marcia Richardson, who returned home last Saturday night for a special game. Richardson also received a proclamation from NNHS Principal Brian Hopkins (right).

More ...
GEOFF NEVILLE, Graphic Sportswriter

SMILEY FACE. Southern Nash's Chris 'Smiley' Lazarte (left) eyes a wrestler from Eastern Wayne during last Saturday's mat action at the Firebird Duals Tournament at the SNHS Gymnasium in Stanhope.

CHALLENGING FIELD


STANHOPE -- Southern Nash's annual Thomas Cowles Duals Wrestling Tournament always features an impressive field -- but this year might rank among the deepest group of squads ever on display at the SNHS Gymnasium.
Class 1-A powerhouse Rosewood made an appearance and finished as the team champion at the tournament, which features a dual format.
But there were plenty of other talented squads in attendance, including the likes of Wake County Class 4-A titans Millbrook, Leesville Road and Middle Creek, along with a touted Farmville Central contingent.

More ...
GEOFF NEVILLE, Graphic Sportswriter

THIS ONE IS OVER. Northern Nash High School's Jayvien Romney registers a pinfall during last Saturday's action at the annual Firebird Duals Wrestling Tournament.

THE NEXT LEVEL


STANHOPE -- Welcome to the land of the great unknown.
This year, the Big East Conference hasn't had any dual wrestling meets, so teams have just seen each other at the usual Saturday tournaments across the area.
So it's hard to gauge which teams are the strongest heading into Saturday's Big East Dual Team Championships.
Action will begin at 9 a.m. at the Wilson Hunt High School Gymnasium, with the top-two finishers earning spots in the Class 3-A State Dual Tournament.

More ...
GEOFF NEVILLE, Graphic Sportswriter

LISTEN UP. Nash Central's Taylor Dinota shouts instructions to her teammates during last Thursday afternoon's home game against Phillips Middle School.

N. Central foiled vs. Bulldogs


NASHVILLE -- With star Destiny Anstead unavailable due to an illness, Nash Central Middle School girls basketball coach Minnie White knew that scoring would be at a premium for her club during last Thursday's home matchup against the Phillips Bulldogs.
But not even White would have imagine this as the Trojans just four baskets as part of a tough 8-7 loss to Phillips in a key Tri-County Conference showdown at the NCMS Gymnasium.

More ...
GEOFF NEVILLE, Graphic Sportswriter

NCMS' Jayden Freeman

Central gets past Phillips


NASHVILLE -- Getting back into the swing of things following Christmas Break and the recent poor weather is now the main priority for the Tri-County Conference's boys basketball squads.
Nash Central Middle School will be looking for a strong finish to the 2016-17 campaign, and the Trojans took a huge step toward that goal by securing a 55-34 home triumph over the Phillips Bulldogs last Thursday afternoon at the NCMS Gymnasium.

More ...
GEOFF NEVILLE, Graphic Sportswriter
Winstead tabbed for Hall of Fame


LOUISBURG -- The advent of fast-pitch softball in the early-1990s changed the sporting landscape for area high school teams.
But little did Southern Nash's Brandy Winstead Frazier know how much the switch would impact the rest of her life.
After the North Carolina High School Athletic Association announced the move away from slow-pitch, Winstead was sent by then-SN coach Rosalie Bardin to a camp at Louisburg College to learn the nuances of fast-pitch.

More ...
GEOFF NEVILLE, Graphic Sportswriter

ALEXUS HILL

Hill Has Career Day


BOILING SPRINGS - Alexus Hill scored 21 of her career-high 27 points in the second half and overtime to lead Gardner-Webb University to an 84-82 win over first-place Liberty Sunday afternoon in Paul Porter Arena in women's basketball action.
Hill, who starred at Northern Nash High School, made a pair of short jumpers in overtime to twice give Gardner-Webb (7-8, 2-2 Big South Conference) the lead and assisted on a short jumper by Carley Plentovich to put the Runnin' Bulldogs up 81-77 with 49.8 seconds left.

More ...
Staff Reports
Wolfpack baseball team to host event


RALEIGH -- The North Carolina State University baseball team will a host a season kickoff event tabbed '#Pack9 Party' this Saturday from noon until 1:30 p.m. inside the Close-King Indoor Practice Facility in Raleigh.
The free event, which will be held in conjunction with the NC State versus Wake Forest men's basketball game at 2 p.m. at PNC Arena, will give fans a chance to interact with Wolfpack players and coaches.

More ...
Staff Reports
NASH COUNTY REC REPORT


NASH COUNTY -- Listed are updated futsal and basketball scores from the Nash County Parks and Recreation Department Winter Sports Leagues:

More ...
Staff Reports
NCWC resumes hoops schedules


DANVILLE, VA. -- North Carolina Wesleyan College wrapped up USA South Conference weekend women's hoops action on Sunday with a 75-62 win at Averett University.
Sunday's game saw the Cougars (10-5, 3-1 USA South) clinging to a 12-11 lead with 2:20 to go in the opening period. The Bishops responded with a 16-3 run that closed out the first quarter and extended midway the second to give them a double-digit advantage and eventual 41-31 lead at the break.

More ...
Staff Reports
BLOCKED PATH
Nash Central's Ashanti Anstead (with ball) tries to get past a Phillips Middle School player during last Thursday's Tri-County Conference contest at the NCMS Gymnasium.
More ...
ESCAPE PLAN
Northern Nash's Caleb Shirley (right) attempts to get out of a hold during a match against Farmville Central as part of last Saturday's Firebird Duals at Southern Nash High School in Stanhope.
More ...
GREAT KNIGHT
Gardner-Webb's Alexus Hill (right) will be remembered as one of the all-time greatest girls basketball standouts at Northern Nash High School.
More ...
PLANNING PHASE
Northern Nash High School's Bryce Miles (top) tries to come up with his next move during last Saturday's action at the Firebird Duals Wrestling Tournament in Stanhope.
More ...
QUICK TO THE BASKET
Northern Nash's Tyra Cutchin takes the baseline during last Saturday's home contest against Wakefield High School from Northern Virginia.
More ...
THE NEXT STEP
A Southern Nash wrestler (top) ponders his next move during last Saturday's tourney action.
More ...