Subscribe/Access
Advertisements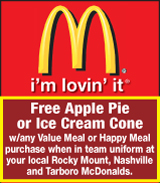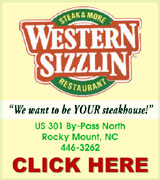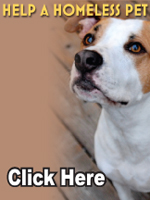 Sections
Member Options
Back

WILSON

Wilson, Edge to lead school board


The Nash-Rocky Mount Board of Education will be led by two of its female members, after the board unanimously voted in Wendy Wilson and Ann Edge to serve as the Chair and Vice-Chair last week.
The board elects its leadership each January during the first board meeting of the new year.
Wilson was voted in unanimously as the Chair of the board, following the swearing in of the six newly re-elected board members.

More ...
AMANDA CLARK, GRAPHIC STAFF WRITER
NPD opens safe sell place


Nash County residents wanting a safe place to sell their things can now visit Nashville's Police Department's "Internet Purchase Safety Zone."
The department recently installed cameras in front of the police station so people could have a safe place to purchase things from others online.
Nashville Police Chief Tom Bashore said with the increase of people selling items online at swap and shop sites, the town wanted to offer a safe place for transactions to take place.

More ...
AMANDA CLARK, GRAPHIC STAFF WRITER

Conner House prepares to sled down the hill.

Winter weather hits Nash


Nash County residents were treated to some snow, but mostly ice, this weekend as the first winter storm of 2017 hit the area on Friday night and all day Saturday.
Brian Brantley, Nash County Emergency Services Director, said the mix of rain then sleet then snow made for terrible conditions on the roadways. But overall, Brantley said Nash County residents seemed to stay off the road and out of accidents.
"The accidents were up quite a bit, but not as bad as it could have been," Brantley said. "I think people have done a good job of staying off the roads."

More ...
AMANDA CLARK, GRAPHIC STAFF WRITER

MCBURNEY

Cooperative Ext. Agent earns award


A Family and Consumer Sciences Agent with Nash County Cooperative Extension was recently awarded the Jean Woodley Ballance FCS Scholarship Award.
Jayne McBurney received the award at a state extension meeting in November. The award is given to agents who have outstanding leadership in family and consumer sciences.
Agents in the Northeast District are eligible to receive the Jean Woodley Ballance FCS Scholarship Award, which is named after Ballance, who was a Family and Consumer Sciences Extension Agent in Hyde County.

More ...
AMANDA CLARK, GRAPHIC STAFF WRITER
Alumni buys Spaulding Middle


The Spaulding Alumni Association in Spring Hope has offered to purchase the former Spaulding Middle School site for $10,000, Nash-Rocky Mount Public Schools Chief of Staff Brian Miller reported to the board last week.
The offer was made using the upset bid process, which is a 10-day upset bid. Attorney Rod Malone told board members that if the school system did not receive any other bids for the property, it would mean the immediate sale to the Spaulding Alumni Association.

More ...
AMANDA CLARK, GRAPHIC STAFF WRITER
Historical group aims to save Red Oak's teacherage


A newly formed organization is hoping to make its first mission saving the historic teacherage in Red Oak.
The Red Oak Area Historic Preservation Society was formed last year after discovering that the Town of Red Oak had made plans to demolish the Red Oak Teacherage, a historic building that was built in the 1900s. The building sits across the street from Red Oak Elementary School and was used as a dormitory for single instructors and students. Most recently, it was used as a four-unit housing complex.

More ...
AMANDA CLARK, GRAPHIC STAFF WRITER
Rocky Mount Christian Veterans Home offers shelter for homeless


Phil Rodgers was close to living on the streets when he was welcomed into the Christian Veterans Home.
The home has provided shelter and support for numerous veterans since opening last year in Rocky Mount.
The home was once a halfway house for women just out of prison but was offered to Christian Fellowship Home's Board of Directors as another resource for them. The home was donated by Church on the Rise.

More ...
AMANDA CLARK, GRAPHIC STAFF WRITER
Martin Luther King, Jr. Banquet is Sunday
The Nashville Willing Workers will host their annual Martin Luther King, Jr. Banquet on Sunday, January 15 at 4 p.m.
The banquet will be held at the O.D. Moore Alumni Building at 806 South Alston Street in Nashville.
The guest speakers for the event will be Apostle Collins Kornegay and Minister Quavion Richardson and Voices with Purpose will provide music.
More ...
Nash County Blood Drives
Thursday, January 12 from 2:30 until 7 p.m. at Red Oak Volunteer Fire Department, 7951 Red Oak Boulevard
Saturday, January 14 from 10 a.m. until 2 p.m. at Thorne's Chapel Baptist Church, 1624 Windsor Drive, Rocky Mount.
Wednesday, January 18 from 10:30 a.m. until 3:30 p.m. at Honeywell Corporation, 3475 Wesleyan Boulevard, Rocky mount.
Thursday, January 19 from 10:45 a.m. until 1:30 p.m. at Lowe's, 700 N. Wesleyan Boulevard
More ...
FEMA deadline extended
Due to the winter storm, the deadline to register for FEMA assistance as a result of Hurrican Matthew damage has been extended to January 23, 2017. To register, call 1-800-621-FEMA.
More ...
Sheriff warns residents of increased vehicle break-ins
The Nash County Sheriff's Office has reported an increase in vehicle break-ins recently and warning residents to take precautions.
According to the Sheriff's Office, the break-ins have been reported primarily in the Bend of the River Road, NC 58, Joyner Road, Bone Cut off Road and Volunteer Road areas.
These vehicle B&E's are out of the ordinary for any jurisdiction, especially for the Nash County Sheriff's Office," said Chief Deputy Brandon Medina.
More ...
SOUTHERN NASH HIGH SCHOOL HONOR ROLLS
Nash-Rocky Mount Schools has released its Honor Roll lists for the first semester of the 2016-2017 school year.
The following students at Southern Nash High School made the A or A/B Honor Roll.
More ...
ROCKY MOUNT HIGH SCHOOL HONOR ROLLS
Nash-Rocky Mount Schools has released its Honor Roll lists for the first semester of the 2015-2016 School Year.
The following students at Rocky Mount High School made the A or A/B Honor Roll.
More ...
Career & Technical Education open house is Feb. 28
Nash Community College (NCC) and Nash-Rocky Mount Public Schools (NRMPS) will host sixth through twelfth grade students and their parents at the E​ighth​ Annual Career & Technical Education Open House in the NCC Business and Industry Center on​ Tuesday, ​February 28th from ​5:30 to 7:​3​0 p.m., The event is free and everyone is welcome.
During the showcase, attendees will explore classes that can be taken in Nash-Rocky Mount Public Schools that align with classes and programs offered at Nash Community College.​
More ...
Nash County Animal Friends' Notebook


It is deadly cold for animals without proper care. We just want to point out that if you have a dog outside, you better make sure it gets fresh water on a regular basis and can reach it's dog house that is stuffed full of hay for warmth (blankets draw damp) or chips. If you can, please take inside, perhaps your shop or garage. If you don't make a special effort, like several we have heard about recently, that is considered neglect if not cruelty. If we hear of something bad happening to these dogs due to the cold, you will be sorry! Cats need extra Shelter too! Please, do the right thing!

More ...
Carol Vierela, NASH COUNTY ANIMAL FRIENDS
Luke's Word for the Week


On a daily basis most people are asked very individualistic questions. Some are mundane in nature such as, "Would you like fries and a drink with your order?" or "Would you like your receipt or just put it in the bag?" While others are more intense in nature such as, "How much of your salary would you like to put in savings?" or "Do you take this man to be your husband?" Truly, our world is built on individuals having to make decisions, for themselves, that affect their lives in incredible ways.

More ...
LUKE WHITEHEAD
RED OAK NEWS


Red Oak United Methodist Church thanks Fisher Pumpkin Farm for hosting their first ever Christmas Eve Barnyard service. Nearly 100 gathered in the dark and cold and rain to celebrate Eucharist and remember the birth of our Savior. It was a wonderful time spent together as they tried to pause and focus on the real reason for celebration this time of year.
On Christmas Day members gathered for a special Worship service at Red Oak United Methodist Church.

More ...
SUZY PEARCE
Month-by-month Soapbox 2017 predictions


It is mid-January and that can mean only one thing: in about four weeks, everyone who joined a gym in early January has about four more weeks of workouts before they quit.
It is also time for the Soapbox Predictions for 2017.
Feel free to clip this and save it, because all of these predictions are always right, as far as you can remember.

More ...
Mike Brantley
The ups and downs of the 2017 snowmageddon


The madness started last week, right when those weather people started using the "s" word.
I had told the boys the news about the possibility of snow once it had been mentioned several times. Of course, they were super excited and on Friday night, couldn't wait to go to bed so they could wake up to a yard full of that cold, white stuff. I had told the boys that they'd get awakened by a full rendition of "Do You Wanna Build a Snowman" on Saturday morning by their mother to celebrate the snow.

More ...
Amanda Clark
Backward Glances


VALENTINE'S DAY -- This photo originally published in The Graphic twenty-nine years ago on February 12, 1988. Travis Boulden presents a Valentine to Jessica Freeman.

More ...
A PICTORIAL LOOK INTO THE PAST

CASH IN THE CLUTCH. Nash Central's Montre' Cash (right) was outstanding for the Bulldogs during last Thursday night's Big East Conference road basketball victory against the Rocky Mount Gryphons.

WIN FOR THE AGES


ROCKY MOUNT - Given his status as one of Nash County's most acclaimed history teachers, it was appropriate that Nash Central boys basketball coach Renny Taylor knew some of the pertinent numbers involving his club's hoops rivalry with long-time area powerhouse Rocky Mount.
Coming into last Thursday's meeting between the Bulldogs and the host Gryphons, Taylor was aware of that fact that Nash Central hadn't won a game at the new RMHS Gymnasium since its construction five years ago.

More ...
GEOFF NEVILLE, Graphic Sportswriter

Nash Central coach Terri Cash

A FOUL FEELING


ROCKY MOUNT -- Despite how challenging the task might be, good coaches have a way of finding a silver lining during a tough loss -- and translating that find toward the future.
That's exactly what Nash Central High School girls basketball coach Terri Cash did following last Thursday's road setback against rival Rocky Mount in a much-anticipated Big East Conference showdown.

More ...
GEOFF NEVILLE, Graphic Sportswriter
Wilson's Hot Stove heats up


WILSON -- The Wilson Hot Stove League will host its 42nd annual banquet next Tuesday at the Wilson Recreation Park Comunity Center.
The banquet will begin at 6 p.m. A reception at the North Carolina Baseball Museum will start at 4 p.m.
Several past and current college and Major League stars will be in attendance.
Tickets are $25 per person. Tickets are available at Dick's Hot Dog Stand, Earl Boykin Sports and the North Carolina Baseball Museum, which is located at Fleming Stadium in Wilson.

More ...
Staff Reports
Fike, Hunt are swim winners


ROCKY MOUNT -- The Big East Conference's swim clubs returned to the pool last week after a prolonged absence for Christmas Break -- and featured the same first-place result for both the boys and girls.
Wilson Hunt was the boys team winner with 166.5 points, while Nash Central was solid in the runner-up position with 121 markers at the Harrison Family YMCA in Rocky Mount.

More ...
Staff Reports

ACHIEVING PERFECTION. Coach Brian Foster and his Southern Nash Firebirds went undefeated in regular season action for just the third time in the history of the Stanhope school.

Big East's Best


NASH COUNTY -- Southern Nash made a bit of history on the gridiron during the 2016 campaign as the Firebirds roared to an undefeated regular season record -- marking only the third time that accomplishment has been achieved during the five-decade life of the school.
So it was no surprise that the Firebirds, after rolling to the Big East Championship, featured a whopping 12 players on the all-conference team.
Leading the way for Southern Nash was Coach of the Year Brian Foster, along with Co-Defensive Player of the Year Dae'One Wilkins and Co-Offensive Player of the Year Kendrick Bell.

More ...
GEOFF NEVILLE, Graphic Sportswriter
Bishops topped at home


ROCKY MOUNT -- The North Carolina Wesleyan College Battling Bishop women's basketball managed to squeeze in its USA South Conference opener with Ferrum College last Friday afternoon, beating the impending weather but falling by a 63-51 score to the Panthers in Everett Gym on the NCWC campus.
Wesleyan's men, who were set for a pair of road contests this weekend, were forced to return to campus and reschedule their respective games at Ferrum and Averett.

More ...
Staff Reports
State honors athletes of the week


CHAPEL HILL -- Morgan Haith from Western Alamance High School and Devonte Pettaway from North Pitt High School have been named recipients of the NCHSAA Performance of the Week awards, powered by Time Warner Cable SportsChannel.
Each week two athletes in North Carolina High School Athletic Association competition are selected for this award from nominations received from media and school administrators.

More ...
Staff Reports
NN great returning to campus


RED OAK -- One of Northern Nash's all-time greatest athletes will be returning home this Saturday for a special visit.
Marcia Richardson, who holds several basketball all-time records at NNHS, will bring her Wakefield High School team from Arlington, Virginia, to Red Oak to tangle with Northern Nash.
Action will begin at 6:30 p.m. at the NNHS Gymnasium. Tickets are $5 per person, and doors will open at 5:30 p.m.

More ...
Staff Reports
A BASKET IN MIND
Nash Central's Maeandra Collins (with ball) makes a strong move toward the basket during her club's road showdown last Thursday night against rival Rocky Mount.
More ...
FANCY FLIGHT
Nash Central High School veteran point guard Montre' Cash (with ball) drives for a basket as part of his squad's road victory last Thursday against the Rocky Mount Gryphons.
More ...