Subscribe/Access
Advertisements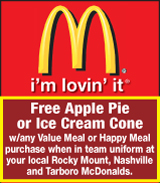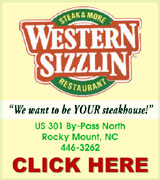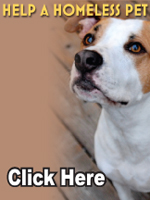 Sections
Member Options
Back
NFD turns 100 years old


Nashville's Fire Department was recognized by Nash County Commissioners on Monday morning and again by Nashville's Town Council on Tuesday night for their 100 years of service to the Town of Nashville.
The fire department will celebrate their 100th anniversary on December 17. As part of the celebration, the department has requested that the state, town and county adopt proclamations honoring their efforts and anniversary.

More ...
AMANDA CLARK, GRAPHIC STAFF WRITER
Cooper wins governor's race


North Carolina Governor Pat McCrory conceded the governor's race to Nashville native Roy Cooper on Monday.
Cooper will become the 75th Governor of the State of North Carolina. Currently, he serves as Attorney General, a post he has held since 2000.
In a video message, McCrory said it was "time to celebrate our democratic process and respect what I see to be the ultimate outcome of the closest North Carolina governor's race in modern history."

More ...
AMANDA CLARK, GRAPHIC STAFF WRITER
CHRISTMAS CELEBRATION
I LOVE YOU SANTA! -- Denise Conrad gives Santa Claus a hug Saturday during Nashville's Christmas Celebration held in downtown on Saturday. The event is sponsored by the Nashville Chamber of Commerce annually and includes a bicycle parade, Christmas Tree Lighting Ceremony, music and visits with Santa.
More ...
Bailey man charged with sexual abuse
A Bailey man has been charged with sexual offenses with a child.
The Nash County Sheriff's Office, along with the Nash County Department of Social Services, received a complaint on November 29 of child sexual abuse. The alleged abuse took place between May and November of 2015 and involved one juvenile.
More ...

Dan Cone, surrounded by his family, is sworn in as a Nash County Commissioner by Nash County Clerk of Superior Court Ms. Rachel Joyner.

Republicans take helm of county board


Nash County Commissioners became a republican majority board on Monday, as its newest member, Dan Cone, was sworn in.
Republican Commissioner Robbie Davis was also selected unanimously to lead the board of commissioners.
Cone was sworn in as well as incumbents Lisa Barnes and Lou Richardson in front of a room full of supporters. Family members of each were on hand to assist in the swearing in ceremony.

More ...
AMANDA CLARK, GRAPHIC STAFF WRITER
Dual language to start in four schools


A dual language immersion program will be implemented in four Nash-Rocky Mount Schools during the next school year.
The Board of Education approved the program during their June board meeting but further discussed the program at their regular board meeting on Monday night.
Board members unanimously approved moving forward with Global Schools training and implementation of the dual language immersion at four sites.

More ...
AMANDA CLARK, GRAPHIC STAFF WRITER
Nashville welcomes new officers
The Nashville Graphic is introducing three new officers of the Nashville Police Department this month as part of an "Officer Spotlight" series. This week's article features Officer Jordan Stone. Last week, Caleb Shockley was featured. One more officer will be featured next week to help Nashville residents get to know the officers who protect and serve their communities.
More ...
Rocky Mount man faces drug trafficking charges
A Rocky Mount man on probation was arrested recently following a vehicle stop by the Tar River Regional Drug Task Force.
The Task Force attempted to conduct the vehicle stop on November 21 on a burgundy Chevrolet Caprice operated by Domnick Garner. During the stop, Garner put his vehicle in reverse and hit the gas in an attempt to flee from law enforcement but was quickly apprehended by officers. While attempting to flee, Garner allegedly threw a bundle, or 10 bags, of heroin out the window. The heroin was located and seized.
More ...

Crystal Marie Pate
Two from Lucama nabbed for drugs near Castalia
The Tar River Regional Drug Task Force seized numerous narcotics during a recent traffic stop near Castalia.
The Task Force conducted a traffic stop on Red Bud Road, near Highway 58 in Castalia on a white Ford F-150 extended cab truck on Monday afternoon, around 5:15 p.m. The stop was initiated because the truck was showing a fictitious registration plate.
During the stop, a search of the occupants, Sean Jason Harstine, 30, and Crystal Marie Pate, 31, both of Lucama, and the vehicle was conducted.
More ...
NASHVILLE POLICE REPORTS
INCIDENTS
A driving while impaired was reported on 11/28/16 on E US 64, at the 460 mile marker
A larceny was reported on 11/29/16 at 608 Golfer's Lane
Two involuntary commitments were reported on 11/30/16
More ...
NASH COUNTY SHERIFF'S OFFICE REPORTS
An assault on a female was reported on 11/27/16 at 11058 Rock Quarry Road
A domestic was reported on 11/27/16 on Webbs Mill Road
A breaking and entering a motor vehicle and financial card theft was reported on 11/28/16 at 4139 Bend of the River Road
A misdemeanor possession of a schedule VI controlled substance was reported on 11/28/16 at Bevenue Road at South Browntown Road
More ...
NRMS Board settles with victim of 2012 assault


The Nash-Rocky Mount Board of Education have settled a lawsuit stemming from an incident that occurred in 2012 at Southern Nash High School.
The lawsuit, Barnes vs. Nash-Rocky Mount Board of Education, was settled for $30,000, Nash-Rocky Mount Board Chairman Reginald Silver announced on Monday night.
The final agreement was approved during a closed session on Monday night during the board's work session.

More ...
AMANDA CLARK, GRAPHIC STAFF WRITER
Chief Deputy graduates from Administrative Officer's Course
Chief Deputy Brandon Medina, of the Nash County Sheriff's Office, recently graduated from the 136th session of the Southern Police Institute's Administrative Officers Course in Louisville, Kentucky.
The course is a 12-week in-residence accredited college level educational program. The course curriculum is designed to develop informed, effective, ethically and technically competent law enforcement managers who are capable of assuming positions of leadership in their respective agencies.
More ...
STUDENTS STUDY HARLEY'S
Seventh graders at Red Oak Middle School recently had a chance to get a glimpse of a motorcycle they had been studying in Ms. Madeline Cutchin's classes. Students had been studying the engineer design process and studied the V-Rod Motorcycle from thought to creation. Students learned about where the bike is built in the United States as well as how its built using water pressure and how the designers went to Porsche to get help with creating the engine.
More ...
Bailey Elementary honor lists
Nash-Rocky Mount Schools has released its Honor Roll lists for the first semester of the 2015-2016 School Year.
The following students at Bailey Elementary School made the A or A/B Honor Roll.
More ...
Baskerville Elementary honor lists
Nash-Rocky Mount Schools has released its Honor Roll lists for the first semester of the 2015-2016 School Year.
The following students at Baskerville Elementary School made the A or A/B Honor Roll.
More ...
Nash County Animal Friends' Notebook


Did you know...
Treats are nice, but fattening for our pets too. Try fresh carrots and frozen green beans! That will also help their teeth. Actually pets can eat a variety of the same things we do, but not from our plates! For example, sweet potatoes are good for them, but plain or raw! A bit of broccoli and plain yogurt is good for them too.

More ...
Carol Vierela, NASH COUNTY ANIMAL FRIENDS
SCHOLARSHIP
Jim Boehm (at right) of Nashville's American Legion Post 110 presents a Colon Furr Nursing Scholarship to Cheryl Jean Yarrell (center). Yarrell's mother, Anne Birth is pictured at left. The American Legion Department of North Carolina provides five scholarships per year to students enrolled in nursing programs in North Carolina Colleges. Nashville's American Legion sponsored Yarrell, who was awarded one of the scholarships this year.
More ...
Nashville Boys and Girls Club SPOTLIGHT MEMBER
Adrianna Lynch is the spotlight member for the Nashville Area Boys & Girls Club. She has attended the club since she was four years old. While at the Boys & Girls Club she enjoys playing her flute for the other club members. Adrianna says that she really enjoys the diverse group of people she gets to hang with at the club. In school, a few of her favorite classes include band, math, social studies, and art. In the future she would like to attend East Carolina University and major in the medical field.
More ...
Luke's Word for the Week


I can imagine Zechariah's face froze, his tongue would not move, jaw dropped just a little bit, mouth open, mind racing, as he stared at the face of an angel - a messenger sent from God. The messenger was speaking and heaven was breaking in, for the world would never be the same from that moment on. I'm sure at first Zechariah's mind was flooded with a myriad of thoughts (am I in trouble, what have I done now?!).

More ...
LUKE WHITEHEAD
PEACHTREE COMMUNITY NEWS


On a chilly December Sunday morning Peachtree folks gathered at the church for worship. The sanctuary had been beautifully adorned for Christmas with poinsettias and a Chrismon tree. An additional sanctuary floral arrangement was given by Bob and Fran Bun in memory of Jeff Nelson, son of Bill and Dorothy Nelson.
The adult choir, under the direction of the pastor, sang "Change My Heart, Oh God."

More ...
BARBARA HARDISON
RED OAK NEWS


Luke Boone, son of Bert and Donna Boone and grandson of Al and Nell Boone, brought the morning message at Red Oak Baptist Church on Sunday, December 4.
Remember the Biscuit Sale fundraiser on Saturday, December 10 at Red Oak Baptist Church from 7:00 am - 11:00 am. Proceeds will benefit the youth and children's summer missions camps.

More ...
SUZY PEARCE
Word for the Week


Zaccheus was rich. He took a cut of the taxes he collected on behalf of Rome. As a chief tax collector, he was atop the pyramid. Local Jericho residents despised this little fellow.
When Jesus passed through town, Zaccheus scrambled up a sycamore tree to see Him. Jesus invited Himself to dinner. Many grumbled. No self-respecting religious leader would associate with a tax collector. Zaccheus was a sinner.

More ...
DENNIS PRUTOW
Alzheimers NC Walk
Red Oak United Methodist Church once again presented the Second annual Alzheimers NC Walk, this year held at Spring Arbor ALF in Rocky Mount due to the flooding of Sunset Park where it was held last year. Alz NC is different in its fundraising efforts from the Alzheimers Association because Alz NC keeps 100 percent of the funds raised in North Carolina to provide research, patient care and caregiver support for this disease. Each year Red Oak UMC holds a BBQ Chicken fundraiser to raise funds for this event.
More ...
Keep America Beautiful receives grant to combat cigarette litter
Keep America Beautiful (KAB), the national nonprofit that envisions a country where every community is a clean, green and beautiful place to live, has announced that KAB of Nash and Edgecombe counties will receive a 2016 Cigarette Litter Prevention Program Grant. The purpose of the grant is to combat cigarette litter in the city of Rocky Mount and throughout the two counties. Specifically, KAB of Nash & Edgecombe counties will target cigarette butt litter at Tar River Transit bus stops in Rocky Mount and downtown Tarboro through a concentrated and sustained effort.
More ...
Daughters of the American Revolution
Reverend Mark Mangum (at right) was the guest speaker at the November meeting of Micajah Pettaway Chapter of the Daughters of the American Revolution. Reverend Mangum spoke on the Mission of the United Community Ministries in Rocky Mount. With Rev. Mangum is Kay Freeland (at left), member of Micajah Pettaway Chapter.
More ...
As history passes, is it important to remember?


Most of the highly intelligent readers of this column recognize that the date on this newspaper is 75 years after the attack by the Japanese on Pearl Harbor, December 7, 1941.
Very many in our community knew well the veteran who served in World War II, which of course, helps to keep history fresh and real. We take for granted things that we connect to in our lifetime will continue to be remembered. I remember many men I had the great privilege to know and talk to about their war experience.

More ...
Mike Brantley
Commissioner Morgan served Nash County well


It's going to take some time to get used to not seeing Mr. Billy Morgan serving with the Nash County Board of Commissioners.
He's been here ever since I came to the Graphic and many years before that.
I don't know a lot about Mr. Morgan but one thing I quickly learned is that he always thought of Nash County citizens when it came time to make any decision on the Nash County Board of Commissioners.

More ...
Amanda Clark
Sheriff Stone offers holiday safety tips
"The holiday season is right around the corner and shoppers are crowding malls and discount stores to buy the latest gadgets and find the best deals," said Sheriff Stone of Nash County.
But what shoppers are neglecting is their safety. According to Sheriff Stone "This time of year attracts more shopping-related criminal activity because of the larger crowds and the extended store hours.
More ...
Backward Glances


This photo was found in the Garphic's December 26, 1968 archives. It looks to be a basketball game at Southern Nash High School which was founded in 1968.

More ...
A PICTORIAL LOOK INTO THE PAST

NOW HEAR THIS! Southern Nash point guard Aaliyah Newkirk (right) instructs her teammates during last week's road setback against Corinth Holders.

Pirates Get The Best Of Southern


WENDELL -- Fueled by momentum from their first program victory in two years to open the season, the Southern Nash Ladybirds hung tough with host Corinth Holders during last Tuesday's second outing of the campaign -- but couldn't get past the talented Pirates in a non-conference girls basketball showdown.
Instead, Corinth Holders pulled away in the middle portion of the contest and then held off a late Southern Nash threat to deliver a 42-23 triumph at the CHHS Gymnasium in Johnston County.

More ...
GEOFF NEVILLE, Graphic Sportswriter

DRAWING A CROWD. Red Oak Middle School's Emily Davis (right) goes up for a shot in the paint for the Lady Tigers during Monday afternoon's home victory against rival Edwards.

A TIGER TRADITION


RED OAK -- Red Oak Middle School has built a strong tradition in girls basketball -- a trend that will probably be continuing this season for the Lady Tigers in the always-competitive Tri-County Conference.
Red Oak, under the direction of veteran head coach Russell Rouse, opened its 2016-17 campaign in grand style on Monday with a convincing home victory against long-time rival Edwards Middle out of Rocky Mount.

More ...
GEOFF NEVILLE, Graphic Sportswriter
Fike, Hunt claim Big East swimming victories


ROCKY MOUNT -- Wilson Fike's girls and Wilson Hunt's boys were the team winners at last Wednesday's Big East Conference Swim Meet at the Harrison Family YMCA.
The Fike girls posted 146 points to take the event, with Rocky Mount in second place at 118 markers.
The much-improved Northern Nash Lady Knights were third at 95, followed by Hunt (75), Nash Central (71), Southern Nash (57), SouthWest Edgecombe (26), Tarboro (15) and Wilson Beddingfield (0).

More ...
Staff Reports

INSIDE JOB. Red Oak Middle School's Jordan Hughes scores in the paint during Monday's home hoops win against Edwards.

Red Oak rolls past Edwards


RED OAK -- With three talented starters returning, it was expected that the Red Oak Middle School Tigers would once be a force on the boys basketball hardwood this season.
Red Oak did nothing to dispel that notion Monday as the Tigers opened up their campaign with an energetic 53-33 decision over visiting Edwards in Tri-County Conference action Monday at the ROMS Gymnasium.

More ...
GEOFF NEVILLE, Graphic Sportswriter
NNHS hosts fall awards


RED OAK -- Northern Nash High School hosted its annual Fall Sports Award Ceremony on Monday evening on the NNHS campus.
Several Knights and Lady Knights were saluted for their successes during the fall athletics season.
Here is a complete list of the honorees, by sport:

More ...
Staff Reports
Football semis are scheduled


CHAPEL HILL -- The semifinals of the North Carolina High School Athletic Association State Football Playoffs will be held this Friday across the state.
Here is the complete schedule of games:

More ...
Staff Reports
Wesleyan effective at tourney


ROCKY MOUNT -- The North Carolina Wesleyan College Bishops hosted their annual Roger Taylor Invitational last Friday and Saturday, going 2-0 in the tourney behind the play of All-Classic selections Adrian Moore, Justin Tankelewicz, and Robert Wilson.
Last Friday's action kicked off with Greensboro College downing Shenandoah University by 100-74 score.
Joseph Gatling paced the Pride with a game-high 26 points, knocking down a program-record eight three-pointers on the night.

More ...
Staff Reports
County squads to play at Bunn


BUNN -- Bunn High School will host its annual Holiday Basketball Tournament from December 27-29 -- but with a twist this time around.
This year's event will be boys only and will feature eight teams, as opposed to four from the previous tourneys.
In addition to the host Wildcats, other entrants will be Wake Forest, Northern Nash, North Pitt, Durham School of Arts, Eastern Wayne, Wakefield and Southern Nash.

More ...
Staff Reports
Moore saluted again by conference


ROCKY MOUNT -- The USA South Conference has released its weekly basketball awards for December 5, and for the second time this season, North Carolina Wesleyan junior guard Adrian Moore has been named the league's Player of the Week.
The native of Plymouth averaged 19.0 points, 7.3 rebounds, 4.5 assists and 3.3 steals per game as the Bishops posted a 3-1 record last week.

More ...
Staff Reports
FANCY PASSING, PART TWO
Red Oak Middle School's Indiya Spooner (right) finds an open teammate during Monday afternoon's home girls basketball triumph against the Edwards Middle T-Birds. Red Oak, coached by Russell Rouse, will remain at home today for a meeting against Rocky Mount at the ROMS Gymnasium.
More ...
GAINING AN EDGE
Isaac Edge and the Rocky Mount Gryphons will be on the road this Friday to tangle with Havelock in the Eastern Regional Finals of the Class 3-A State Football Playoffs. Kickoff is slated for 7:30 p.m. RM is the defending state champion.
More ...
I'LL TAKE THAT
Red Oak Middle School's Donavon Simpson (right) tries to catch up with a loose ball as part of his club's home basketball triumph Monday against the Edwards T-Birds.
More ...
JESSY WITH A JUMPER
Southern Nash's Jessy Lucas connects on a long-range shot for the Ladybirds as part of last Tuesday night's road girls basketball meeting with the Corinth Holders Lady Pirates. Southern Nash is currently 2-2 early in the season.
More ...
"A Christmas Carol"
Nash Arts will host its final weekend of "A Christmas Carol" on December 9 and 10 at 7:30 p.m. and Sunday, Decmeber 11 at 2:30 p.m. Tickets are $13 for the general public and $11 for senior citizens and children 12 and under.
Pictured above, Kaleigha Roach who plays the Ghost of Christmas Present.
More ...