Subscribe/Access
Advertisements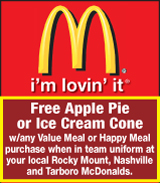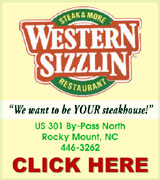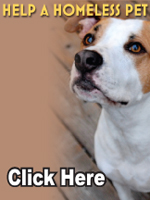 Sections
Member Options
Back
Christmas Celebration is Saturday!
Youth will be the main focus of Nashville's Christmas Celebration on Saturday.
The celebration will kick off around 4 p.m. on the steps of the Nash County Courthouse with festive music from the Nash Central High School Chorus and Red Oak Middle School Band.
Following the music, a children's parade will follow.
More ...
NRMS is warned to sustain funds


The Nash-Rocky Mount Board of Education was cautioned to work on preserving its fund balance in future budgets.
Dale Smith, of Anderson, Smith and Wike, PLLC, presented the audit report to the Board of Education during their November 7 work session. The report was for the year ending June 30, 2016.
Smith said overall, there were no significant internal control weaknesses found in the report.

More ...
AMANDA CLARK, GRAPHIC STAFF WRITER
Bailey Town Clerk retires from post


Things will be noticeably different for the Town of Bailey on December 1.
Long-time Clerk Becky Smith will officially be retired.
Smith's last day was on November 30.
Smith started part-time with the Town of Bailey in January 1991. In July 1994, Smith was hired on full-time when Betsy Boykin left to go work for the Town of Spring Hope.

More ...
AMANDA CLARK, GRAPHIC STAFF WRITER
101 AND COUNTING


Every Monday, Nan Strickland can be found at the Nash County Senior Center in Nashville playing BINGO with friends.
This past Monday, November 21, Strickland was surprised with a birthday celebration when she arrived.
And rightly so, as Strickland was celebrating her 101st birthday.
Friends from the Senior Center put together a surprise party for Strickland and had snacks as well as a cake.

More ...
AMANDA CLARK, GRAPHIC STAFF WRITER
Local officials look at capital projects


An update on capital projects was on the list of topics covered at a recent meeting between Nash County Commissioners and the Nash-Rocky Mount Board of Education.
The two boards meet twice a year as part of a signed agreement.
Shannon Davis, Director of Maintenance for Nash-Rocky Mount Schools, provided information on Nash Community College's Building C, which would eventually house the Nash-Rocky Mount Early College High School program.

More ...
AMANDA CLARK, GRAPHIC STAFF WRITER
Drum receives Long Leaf Pine Award


Sandra Drum, the former Public Information Officer for Nash-Rocky Mount Public Schools, was recently awarded the Order of the Long Leaf Pine by North Carolina Governor Pat McCrory.
The Order of the Long Leaf Pine was created in 1963 and is considered one of the most prestigious awards conferred by the Governor of North Carolina. It is presented to individuals who have a proven record of extraordinary service to the State of North Carolina and their communities.

More ...
AMANDA CLARK, GRAPHIC STAFF WRITER
Nashville welcomes new officers
The Nashville Graphic is introducing three new officers of the Nashville Police Department this month as part of an "Officer Spotlight" series. This week's article features Officer Caleb Shockley. Two more officers will be featured over the next two weeks to help Nashville residents get to know the officers who protect and serve their communities.
More ...

The Rocky Mount Area Home Builders Association presented a $900 for both school's clubs to use for various events.

Students build playhouse for holiday raffle


Two Nash-Rocky Mount high schools are raffling off a playhouse just in time for the holidays.
Students in trade and industrial classes at Nash Central High School built the playhouse. The efforts were sponsored by the Rocky Mount Home Builder's Association.
Matt Brown, Youth Apprenticeship Coordinator for Nash-Rocky Mount Schools, said this is the first year Nash Central High School has had a SkillsUSA Club.

More ...
AMANDA CLARK, GRAPHIC STAFF WRITER
Body found in Dortches area
Nash County Sheriff's Office officials discovered the body of a man on Monday morning who had died from an apparent suicide.
According to the Sheriff's Office, Captain Todd Wells and Captain Dennis Wooten were traveling down Highway 43 when they noticed a vehicle sitting in a path across from the Rocky Mount Memorial Gardens with the driver's door open.
Contact was made with the vehicle and Wooten and Wells found the body of a white male lying on the ground with a self-inflicted gunshot wound.
More ...
NASHVILLE POLICE REPORTS
INCIDENTS
An assault by strangulation was reported on 11/21/16 at 1847 S First Street
A possession of marijuana was reported on 11/21/16 at Zaxby's on W Washington Street
An involuntary commitment was reported on 11/23/16 on Nashville Commons Drive
More ...
NASH COUNTY SHERIFF'S OFFICE REPORTS
A first degree burglary, damage to personal property was reported on 11/20/16 at 612 Falls Road
A felony larceny was reported on 11/20/16 at 10552 Pace Road
An arson was reported on 11/20/16 at 6547 Little Creek
A traffic stop was reported on 11/21/16 on I95
More ...
SHOP SMALL SATURDAY
Lynne Walker and C.A. Gardner draw a winning ticket from their registration box at Faith Christian Ministries Saturday during the Shop Small event.
More ...
Local church adopts Cedar Grove
Ridgecrest Worship Center of Rocky Mount adopted Cedar Grove Elementary School for the 2016-2017 school year as a way to give back to the community. As one of their first projects since the adoption, the church recently gave every student at Cedar Grove Elementary School a brand new coat. Students were filled with excitement as they smiled and laughed while choosing their own fitted coat from the many available options.
More ...
County okays Eastpointe separation


Nash County Commissioners again voted to disengage with Eastpointe but this time, agreed to align with Trillium Health Resources.
A resolution was unanimously approved on November 22, following a closed session that occurred after a joint meeting with the Nash-Rocky Mount Board of Education.
Once the resolution is approved in Raleigh, Trillium would take over the management of Medicaid, state and county-funded specialty health benefits for Nash County residents.

More ...
AMANDA CLARK, GRAPHIC STAFF WRITER
Luke's Word for the Week


I once had a plan for my life. I was certain that the day Tom Suiter retired from what I thought was the best job in the world - being the Sports Anchor for WRAL-TV in Raleigh, I would take the spot. It was a good plan. I honed my skills by announcing football games at the local school I attended. In fact, I was already working on a tagline. Tom's was "let's go to the videotape" mine was...well, it wasn't very good, so I'll leave that alone. Yes, back in the day, I had a plan. It's what I was supposed to do right?

More ...
LUKE WHITEHEAD
RED OAK NEWS


Many from the community gathered on Sunday, November 20 for the annual Community Thanksgiving Celebration at Red Oak United Methodist Church. The church was filled and everyone enjoyed the music, fellowship, and the Thanksgiving message brought by Rev. Nate James of Red Oak Baptist Church. The offering that night went to help the Lynch family who lost their home in a fire. If you would like to make a donation for this family you may make checks payable to Red Oak UMC and mail them to Red Oak UMC, Attn. Lynch Family Fund, PO Box 66, Red Oak, NC 27868.

More ...
SUZY PEARCE
Local accepted into Leadership NC
Fifty-five civic and community leaders from across the state have been accepted to form the 2016- 2017 class for Leadership North Carolina, the state's premier leadership engagement program.
Each year, through a rigorous selection process, LNC chooses a class of established and emerging leaders from across the state to participate in its acclaimed program. Leadership North Carolina's Class XXIV is made up of top leaders from the government, business, nonprofit, and education sectors.
More ...
Lights of Love set for December 6
The weather outside might turn frightful, but thanks to "Lights of Love," Nash Health Care will be aglow through the holiday season. For the thirteenth year running, the Volunteer Auxiliary is creating a special display to honor and remember loved ones with four special trees in the Surgery Pavilion.
"The trees represent hope, love, remembrance, and honor" the Lights of Love Committee recently wrote in a letter to previous years' participants. It is "one of Nash Health Care Systems Auxiliary's most exciting and meaningful projects."
More ...
Nash County Animal Friends' Notebook


Life is Precious, ALL Life.... Shelter the homeless and care for them, is a moral duty of mankind. That includes those without a voice, the animals. Especially, companion animals that have been so domesticated by man that they cannot live on their own in today's world. You see them all the time, on the sides of the road, walking along, bony as can be. Although it is temporary, it gives them a chance to live, to have food and hopefully find love.

More ...
Carol Vierela, NASH COUNTY ANIMAL FRIENDS
Confessions of a bad movie-watching partner


"Think carefully about whether you want to stay in this class," the Intro to Communications professor told us. "Because I will ruin TV, and probably, movies, for you for the rest of your life."
Most everyone laughed. The professor, with whom I took many future classes, didn't ruin television or movies for me. However, he may have ruined them for everyone who has ever watched a movie with me.

More ...
Mike Brantley
Coats made a huge impact on Cedar Grove kids


Two to three weeks ago, I had to pick Corbin up from school early for a dentist appointment.
I got to his school and went through the signing out process and was waiting for him when he comes walking through the office doors, wearing a coat.
It was during one of the warmer weeks recently so Corbin didn't wear a coat to school that day.
I looked at Corbin and immediately reminded him that he didn't wear a coat to school that day.

More ...
Amanda Clark
Time will tell if Trump is the leader we need


Officially, Donald Trump's title is now President-Elect Trump.
Next year, on inauguration day, he can drop the "elect" as he will become President Trump when that occurs. Trump will become Chief Executive of the United States. The 45th President in our history. What kind of president will Trump be?

More ...
LETTERS
Backward Glances


A Coronation Ceremony marked the climax of the Miss Rocky Mount Pageant in 1968 as Betsy Jane Griffin was crowned Miss Rocky Mount of 1969 by Susan Beard (right), Miss Rocky Mount 1968. Standing are Deborah Powell (left) and first runner-up, and Barbara Ann Andrews, second runner-up. The pageant was sponsored by the Rocky Mount Jaycees and was held in the Rocky Mount Senior High School Auditorium. This photo originally published in The Graphic on December 19, 1968.

More ...
A PICTORIAL LOOK INTO THE PAST

THAT'S A WRAP. Nash Central High School veteran standout Joshua Brice (top) prepares to finish off a pinfall as part of a team match against Rosewood last Tuesday at the I-95 Duals Wrestling Tournament at Northern Nash.

Central Building Mat Program


RED OAK -- Shon Johnson is off to a late start this season in his role as the Nash Central High School wrestling coach.
That's not necessarily a bad thing, though, as it means Johnson and some of his performers have been busy helping the Bulldogs make the Class 3-A State Football Playoffs.
Johnson is also an assistant football coach at NCHS in addition to his mat duties. And his wrestling lineup will feature plenty of footballers once an effective transition is made between the sports.

More ...
GEOFF NEVILLE, Graphic Sportswriter

KNIGHT TIME. Southern Nash's Zonovan Knight (right) picks up yardage for the Firebirds during last Friday night's home loss to Rocky Mount in the second round of the Class 3-A State Football Playoffs.

A GREAT YEAR ENDS


STANHOPE -- The Rocky Mount High Gryphons ended the historic football season for the host Southern Nash Firebirds by knocking them out of the North Carolina High School Athletic Association Class 3-A State Playoffs with a 27-21 win last Friday night at Firebird Stadium.
Rocky Mount used a punishing ground attack that racked up 324 yards rushing. This, combined with a solid defensive effort, spelled the end for Firebirds, who closed at 12-1 overall.

More ...
DAVE BUCK, Correspondent

HOLD ON TIGHT. Northern Nash's William Thorne (right) takes part in a match as part of the I-95 Duals Wrestling Tournament.

NEW COACH AT NN


RED OAK -- There are some familiar faces this season within the Northern Nash High School wrestling program.
They just aren't in the same positions anymore.
In the past, Corey Mercer has been in charge of the successful program, and even helped the Knights win the Big East Conference Championship four years ago.
But Mercer, due to increased responsibilities with his full-time job, stepped down as Northern's head coach in the off-season.

More ...
GEOFF NEVILLE, Graphic Sportswriter
Gridiron sites are finalized


CHAPEL HILL -- The North Carolina High School Athletic Association has announced its game times and sites for the state football championship games.
Here is a complete gridiron schedule:
• Class 1-A -- Dec. 17 at 11:05 a.m. at Kenan Stadium, Chapel Hill
• Class 1-AA -- Dec. 16 at 7:35 p.m. at Kenan Stadium, Chapel Hill

More ...
Staff Reports
Adams stars for Bishops


FAYETTEVILLE -- The USA South Conference has released it postseason awards in the sport of football with 60 student-athletes garnering accolades.
Led by First Team selection Malik Adams at wide receiver, the North Carolina Wesleyan College Battling Bishops had eight players earn recognition.
Adams follows up last season's Offensive Player of the Year award with his third straight First Team honor.
The Selma native caught a league-leading 11 touchdowns this season and ranked first in receiving yards per game (97.9).

More ...
Staff Reports
NCWC continues hoops skeds


MARIETTA, OHIO -- Junior KeChae Parker scored 18 points on Sunday afternoon to help lead her North Carolina Wesleyan College Bishop women's basketball team to a 64-57 win over Penn State-Behrend in the 32nd Annual Jim Meagle Turkey Shoot, hosted by Marietta College.
Parker, who netted 13 points in Saturday's opening round loss to Bethany, was named to the All-Tournament team for her efforts.

More ...
Staff Reports
Hurricanes, Highfield cap off a perfect football season


LOUISBURG -- Louisburg College's football team ended its season with an undefeated mark.
The Hurricanes beat nine teams - the best record in 11 years of competing.
The young men who brought home the wins are rightfully proud of their accomplishments.
They were honored during Louisburg College's basketball game Nov. 21.

More ...
CANDY HATCHER GREGOR, Special To The Graphic
Standout Spikers


NASHVILLE -- Laura Thompson's quest isn't just about building a successful volleyball program at Nash Central Middle School.
Well beyond that, Thompson is also interested in making a difference in the philosophical attitude toward the sport in the area.
Nash County doesn't have much of a tradition in volleyball, but that will change soon if Thompson has anything to say about it.
For the past five years, Coach Thompson has been methodically turning the Nash Central program into a powerhouse -- a trend she hopes will continue as her players advance to the high school level.

More ...
GEOFF NEVILLE, Graphic Sportswriter
All-Big East squad announced


NASH COUNTY -- Wilson Hunt's Tiffany Rowe and Rocky Mount's Michelle Gainey have received the top honors this season in Big East Conference volleyball.
Rowe, who led Hunt to the regular season championship, was the pick for the Big East Coach of the Year.
Hunt went a perfect 10-0 in the conference to go with a 13-7 overall worksheet.
Gainey was tabbed as the Player of the Year after helping the Gryphons reach the Class 3-A State Playoffs.

More ...
GEOFF NEVILLE, Graphic Sportswriter
ONE WIN AWAY
Northern Nash's Dillon Joyner (left) came within a single victory at the regionals last year of qualifying for the Class 3-A State Championships in Greensboro.
More ...
OUT OF ARM'S WAY
Northern Nash's Jarvis Battle tries to escape a hold during last Tuesday's action at the annual I-95 Duals Wrestling Tournament at the NNHS Gymnasium in Red Oak.
More ...
PINNED YA, PINNED YA AGAIN
Northern Nash's Jordan Whitaker (top) delivers a pinfall during last Tuesday's mat action at the annual I-95 Duals Wrestling Tournament on the NNHS campus.
More ...
PITCH PLAN
Southern Nash High School quarterback Matthew Hampton tosses the ball to a running back during last Friday night's home playoff setback against Rocky Mount.
More ...
WANNA GET AWAY?
Southern Nash's Michael Zimmerman (with ball) tries to avoid a sack attempt during last Friday night's home football playoff loss versus Rocky Mount.
More ...