Subscribe/Access
Advertisements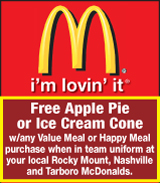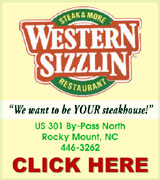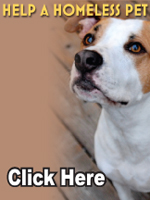 Sections
Member Options
Back
Cone wins County Commissioner seat


The Nash County Board of Commissioners will soon have a Republican-majority, as Dan Cone was elected to the District 3 County Commissioner seat.
Cone received 59.64 percent, or 3,697 votes, in Tuesday night's General Election. Cone's challenger, Democratic candidate Ed Bissette received 40.36 percent, or 2,502, of the votes.
Of the votes cast for the District 3 County Commissioner Race, a majority of them were cast during early voting.

More ...
AMANDA CLARK, GRAPHIC STAFF WRITER
Horner, Bryant win Senate seats


Nash County native Rick Horner, Republican, was elected to the NC State Senate District 11 seat on Tuesday, replacing Buck Newton, who instead chose to run to serve as the state's Attorney General.
Horner received 55,414 votes, or 61.18 percent. His opponent, Albert Pacer, Democrat, received 35,160 votes, or 38.82 percent.
In Nash County, voters also chose Horner, with Horner receiving 16,791 of Nash County's votes, or 68.63 percent.

More ...
AMANDA CLARK, GRAPHIC STAFF WRITER
Roy Cooper claims victory


Nash County native Roy Cooper is claiming victory in the North Carolina Governor race.
Cooper, a Democrat, announced late Tuesday night his victory over Republican Governor Pat McCrory.
"This has been a hard fought race but the people of North Carolina have spoken," Cooper told supporters on Tuesday night. "We have won this race for Governor of North Carolina."

More ...
AMANDA CLARK, GRAPHIC STAFF WRITER

FIRE DRILL - Zac Coleman participates in one of the drill challenges during the NFD Community Day.

NFD holds first annual Community Day


Nashville's Fire Department hosted its first Community Day on Saturday with over 600 people attending.
Fire Chief Randy Goodbrod said the event was a success and will hopefully turn into an annual one.
"From what I could see it was a very successful event," Goodbrod said. "I believe it was well attended, especially for the first one."
The idea to host a Community Day came from the department planning a celebration for its 100th year of public service.

More ...
AMANDA CLARK, GRAPHIC STAFF WRITER
Pipeline Awareness Walk is Nov. 19


Nash Stop the Pipeline is hosting a walk to bring awareness to the Atlantic Coast Pipeline.
The Pipeline Awareness Walk is scheduled for Saturday, November 19 and will begin at Red Oak's Ennis Park and conclude at the Nash County Courthouse.
The walk is a way to bring attention to the proposed Atlantic Coast Pipeline, said Marvin Winstead, Chair of the Nash Stop the Pipeline.

More ...
AMANDA CLARK, GRAPHIC STAFF WRITER
School make up days are Dec. 19-20


Students in the Nash-Rocky Mount School District will make up two of the five days missed due to Hurricane Matthew during Christmas break, board members decided on Monday.
Robin May, Assistant Superintendent of Curriculum and Instruction, told board members that students at the traditional schools had missed five student days because of Hurricane Matthew while teachers had three optional workdays.

More ...
AMANDA CLARK, GRAPHIC STAFF WRITER

KISSES -- The traditional "Kiss-A-Bull" booth was open during the third annual Bark for Life event Saturday. Pictured, Lilly gives out kisses to raise money for the American Cancer Society.

BARK FOR LIFE 2016


The third annual Bark for Life raised just under $10,000 for the American Cancer Society.
This year's event was held at the Rocky Mount Dog Park, the first time the event has been held there. Nashville's Stoney Creek Environmental Park hosted the event the past two years.
Susan Baker, one of the chairs of the event, said the move to the dog park was a good one.

More ...
AMANDA CLARK, GRAPHIC STAFF WRITER
Sheriff Stone lobbies for new radios


Nash County Sheriff Keith Stone is hoping Nash County Commissioners will support a plan to purchase new portable radios for the sheriff's department.
Stone presented a proposal to commissioners on Monday during the board's regular meeting, asking that the board consider allowing the purchase of additional portable and in-car radios during the fiscal year due to a recent discounted offer through Motorola.
During this year's budget process, Stone submitted a budget plan to replace all 157 portable and in-car radios over a five-year period, purchasing 20 each year until all radios were replaced. This year $67,200 was budgeted.

More ...
Amanda Clark, Graphic Staff Writer
Community Day pics, 1


BOUNCY HOUSE -- Adelynn Bishop, 1, of Nashville, is all smiles while trying out the bouncy houses at Community Day on Saturday.

More ...
Graphic photos by Amanda Clark
Community Day pics, 2
HAPPY GIRL -- Erieanna Thomas, 2, gives a hug to McGruff on Saturday at Nashville Fire Department's Community Day at Glover Park. The event also featured Sparky the Fire Dog, Batman and Cinderella as well as food, bouncy houses, demonstrations and other activities for youth to engage in.
More ...
Spring Hope seeks FEMA assistance


The Town of Spring Hope is currently in the process of requesting reimbursement assistance from FEMA, or Federal Emergency Management Agency, due to damages from Hurricane Matthew.
Town Manager Jae Kim said the town has been marginally affected by the storm which occurred in October.
"The damages the town received are very slight partial damage to awnings and awning structures here in Town Hall.

More ...
Kendra Jones, Graphic Correspondent
Red Oak supports Knights Ambassadors


The town board of Red Oak again had several visitors at its regular monthly meeting on Monday.
Greg Tharrington of Northern Nash High School and five members of the Knights Ambassadors program were present. At the August meeting, the board had voted to sponsor the program. About fifteen students were chosen to participate in the program that seeks to develop leadership skills and community investment. Participants are required to complete community service hours, and at the end of the program one or two students will be awarded a scholarship with the funds being provided by the town.

More ...
Jessica A. Smith, Graphic Correspondent
NASHVILLE POLICE REPORTS
INCIDENTS
A possession of stolen property was reported on 10/31/16 at E Washington Street and Church Street
A city ordinance violation was reported on 11/3/16 at 2257 Barnes Court
A larceny after a breaking and entering and breaking and entering a motor vehicle was reported on 11/3/16 at 1042 Sunnyfield Road
More ...
NASH COUNTY SHERIFF'S OFFICE REPORTS
A recovered stolen vehicle was reported on 10/30/16 at 3543 Bergeron Road
A breaking, entering and larceny was reported on 10/31/16 at 7121 Lancaster Store
A suspicious death was reported on 10/31/16 at 1219 Mosswood Drive
Littering was reported on 10/31/16 at 10089 Green Pond Loop Road
More ...
2016 ELECTION RESULTS
The following results are votes cast in Nashville and Nash County (Nashville numbers are election day only, totals were not available at press time)
More ...
Book signing event
Lester Langley is pictured with family, some who came from Virginia to attend his book signing event held last Thursday, November 3 at the Harold D. Cooley Library. Langley's book, "Lester's Life, Been There, Done That," is about the various parts of his life, growing up, his work with the railroad and his three marriages. Langley is quick to say his third wife, Katherine, is by far the best of his three marriages and is definitely the reason he has lived to be 99 years old.
More ...
BOOK FAIR
A Book Fair was held at Cedar Grove Elementary School recently. Students were given the opportunity to browse a store full of books, games and other items during the school day. Pictured above, Emma Sload and Chriszia Ford stand in front of a selection of posters that were available during the Book Fair.
More ...
Signing
Mike Brantley signs a copy of his book, "Memory Cards: Portraits From A Rural Journey," for Betsy Robertson of Nashville. Brantley's book brings all the senses to life on what it means to grow up in Eastern North Carolina. There is plenty to see, hear and smell, from the oppressive heat and pungent smell of row upon row of tobacco, to the mobile library that brought air conditioning and the aroma of paper, glue and binding each week of the summer.
More ...
Speaker
Shantel Johnson-Davis, AVP, Business Unit Services, CSX spoke to the Rocky Mount Kiwanis club about the $270 million plus planned intermodal project coming to Rocky Mount. With Johnson-Davis is E.L. Daughtridge (right), program chair for November.
More ...
Bethel Heroes
Margaret Wells Cobb, left, received supplemental certificates for her niece, Carolyn Sharpe Haywood, honoring two of her ancestors, who served the state of North Carolina, during the War Between the States. Presenting the certificates is Margie Parker Brantley, President of Bethel Heroes 636 Chapter of the UDC.
More ...
Nash County Animal Friends' Notebook


16. Sixteen dog kennels. When there are too many, they go out back to be euthanized. This last week, we lost 3 dogs due to the lack of time to find them someone before they needed the space for more intakes. We look around at other counties and see where they have newer buildings, more space and we wonder. Why is Nash County Animal Control not getting funds to expand or at least improve their facilities for the living homeless pets? Hidden away and unless you happen to be on that particular road, no directional signs either.

More ...
Carol Vierela, NASH COUNTY ANIMAL FRIENDS
RED OAK NEWS


The Baptist Children's Homes of North Carolina Thanksgiving Offering began on Sunday, November 6 at Red Oak Baptist Church! The church will be collecting pennies for the "Mile of Pennies". A mile of pennies will add up to $844.80. Other coins as well as dollars or checks will also be accepted.
Kathy Gould, missionary of 23 years to Ukraine, spoke to a group at Red Oak Baptist Church on Sunday, November 6. Everyone enjoyed hearing about her ministry. She also received items useful in her ministry with children, families, and refugees.

More ...
SUZY PEARCE
Luke's Word for the Week


On this Veteran's Day Eve, I first would like to say to all the Veterans in our beautiful country, "thank you and may God heal you, bless you, and keep you." What you have done for our country teaches us what honor, service, and sacrifice truly looks like, so again, "thank you and my God heal you, bless you, and keep you."
Anytime I hear about war I must admit my mind goes to one particular war. It's not the Revolutionary War nor Civil War.

More ...
LUKE WHITEHEAD
PEACHTREE COMMUNITY NEWS


On a beautiful autumn Sunday morning, Peachtree folks gathered for worship at the church. Pastor Whitehouse was not there to greet them, as he was at Wake Med awaiting emergency surgery, scheduled for Sunday afternoon. Leading the worship hour was Jerry Hobgood, Deacon Chairman. Lawrence Edwards, also a deacon, presented a film of one of Franklin Graham's rallies, which had been held in all 50 states. Graham's sermon was titled "Finding My Hope". The message was inspiring. He emphasized that God is a God of love and forgiveness.

More ...
BARBARA HARDISON
Debutantes to be presented at Pink and Green Cotillion
The members of Alpha Kappa Alpha Sorority, Incorporated, Chi Omega Chapter, will proudly present nine young ladies to society at their biennial Miss Pink and Green Cotillion.
The Cotillion will be held on Sunday, November 13 at 4 p.m. at Rocky Mount High School. The theme for this year is" An Elegant Evening of Pearl-Fection."
The Cotillion is the culminating event of the 2016 Debutante Season.
More ...
Wilder awarded PFSSM credential
Morris R. Wilder, a CPA financial planner located in the Taylor Financial Strategies' building in Rocky Mount, has been awarded the Personal Financial Specialist (PFSSM) credential by the American Institute of Certified Public Accountants, joining an elite group of professionals who have demonstrated advanced knowledge of tax, estate, retirement, investment and insurance planning.
The PFS credential, established in 1987 by the AICPA, is awarded only to CPAs with extensive training and experience in financial planning.
More ...
Nash County Blood Drives November 2016
Friday, November 25 from 1 until 5 p.m. at Golden East Crossing Mall, 1100 N Wesleyan Boulevard
Monday, November 28 from 9 a.m. until 3 p.m. at Edgecombe Community College, 225 Tarboro Street, Rocky Mount
Wednesday, November 30 from 10 a.m. until 3 p.m. at Nash Health Care Systems, 2460 Curtis Ellis Drive, Rocky Mount
More ...
A few things to consider on Veterans Day


There are events in all of our lives that we say we will never forget.
Often, these are hurricanes, or 9/11 or JFK's assassination. I remember Reagan getting shot on my birthday, getting my first base hit, covering my first event for the Graphic, and a chilly night in January in 1991.
I was in my apartment, just having finished some work in the early part of my last semester of college.

More ...
Mike Brantley
NFD Community Day was a great event


This is a pretty big year for Nashville's Fire Department.
This year, the department is celebrating 100 years of public service.
There were plans to have a big 'ole celebration to recognize those 100 years. But then the department decided to do what it has been doing for the past 100 years.
Serving the public.

More ...
Amanda Clark
This year's election season is finally behind us -- or has it just begun?


Since The Nashville Graphic is a local community newspaper -- we focus on reporting local election results. You'll find a tally on page 6-A today showing how Nashville and Nash County citizens voted in local, state and national elections.
Over the past several weeks, we've heard horrible stories of disrespect between the two parties -- even on a local level!
I believe we as a nation, and even somewhat as a community, lost track of how to respect each other's opinions and right to support candidates during this election.

More ...
Jo Anne Cooper
Backward Glances


GO KNIGHTS! -- This photo originally published in The Graphic on January 4, 1968. Don Reams, the Golden Knight of Northern Nash, cheers his team.

More ...
A PICTORIAL LOOK INTO THE PAST

FANTASTIC FIVE. Rocky Mount's Rajah McCowan (right) tries to avoid a tackle during the Gryphons' home triumph last Friday night versus Northern Nash.

Knights Edged Versus Gryphons


RED OAK -- With both teams trying to bounce back after tough losses, Rocky Mount and Northern Nash turned their attentions to one of the longest-running rivalry games in the state of North Carolina last Friday night in Big East Conference action.
Rocky Mount took a big step toward a quality league finish with a 14-7 decision in the latest renewal of the annual gridiron grudge match.
CoachJason Battle's Gryphons is now an impressive 8-2 overall, while the Knights are at .500 at 5-5.

More ...
CHANCE PUCKETT, Correspondent

ONE-ON-ONE. Nash Central Middle School's Shemar Henderson (right) tries to avoid a Forest Hills tackle attempt during Monday's Tri-County Conference Football Championship contest in Wilson.

THE TITLE CHASERS


WILSON -- Due to a backlog in scheduling from Hurricane Matthew -- and other factors -- Nash Central Middle School thought its regular season was over three weeks ago when the Trojans capped off an unbeaten campaign with a victory over rival Edwards.
It had initially been decided that a Tri-County Conference Football Championship would not be played.
That annual contest features the North Division champs (Nash Central this year) against the South Division winner (Forest Hills this time around).

More ...
GEOFF NEVILLE, Graphic Sportswriter
FAITH & FOOTBALL


ROCKY MOUNT -- Even though the program will be in its infancy next fall, familiarity won't be an issue with the Faith Christian School football team -- at least within the coaching staff.
The Patriots, who will field a gridiron program for the first time in 2017, will have a Northern Nash look as all of the coaches have either worked or attended NNHS in the past.

More ...
GEOFF NEVILLE, Graphic Sportswriter
Southern schedule finalized


STANHOPE -- Southern Nash High School will kick off its boys and girls basketball schedules on Nov. 22 with a home meeting against the Corinth Holders Pirates at the SNHS Gymnasium.
Southern's complete ledger is as follows, with home showdowns listed in CAPS:

More ...
Staff Reports
NCWC nabs home victory


ROCKY MOUNT -- North Carolina Wesleyan College's football team celebrated Senior Day with a 49-23 victory over LaGrange College last Saturday afternoon at home.
The Bishops outscored the Panthers 28-0 in the second half to pull away for the win.
The game looked to be a shootout at the start with both teams notching touchdowns on their respective opening drives of the matchup.

More ...
Staff Reports
Bishops' soccer squad defeated


MARYVILLE, TENN. -- The North Carolina Wesleyan College Battling Bishop men's soccer team saw its 2016 season come to a heartbreaking end with a 2-1 loss to host Maryville College in the USA South Conference Tournament Championship last Saturday evening on the Scots' campus in East Tennessee.
North Carolina Wesleyan finishes with a 14-6 overall record, highlighted by a share of the league's regular season championship.

More ...
Staff Reports
SN Takes The Crown


STANHOPE -- For the third consecutive year, the boys from Southern Nash Middle School came out on top in taking the Tri-County Conference's Northern Division soccer championship with a perfect season record of 10-0.
Team captain and 8th grader Eric Hernandez said the secret to their undefeated winning streak was teamwork.
"We scored by building each other up on the field, pushing the ball all the way up," Hernandez said.

More ...
Staff Reports
Solid Finish For NN


KERNERSVILLE -- Northern Nash capped off another strong distance campaign by taking part in the Class 3-A State Cross Country Championships at the Ivey Redmon Park in Guilford County.
Northern Nash's boys compiled a ninth-place team finish, thanks in part to an effective performance from senior veteran Daniel Belton.
Belton capped off his Fighting Knights' career by taking seventh place overall at the annual event with a sterling time of 16:18.98.

More ...
Staff Reports
CAPTAIN'S QUARTERS
Nash Central Middle School's captains for Monday's Tri-County Conference Football Championship Game at Forest Hills were (l to r) Deanthony Joyner, Nikobie Hill, Brandon Ricks and Joshon Foster. The Trojans lost the season-ending contest but still finished with a 6-1 overall record. Nash Central also claimed the Tri-County North Division and Nash County football championships this fall.
More ...
CATCH THE FEVER
Northern Nash's Demario Nicholson comes up with a reception for the Fighting Knights during last Friday's road setback against the Rocky Mount Gryphons.
More ...
COUNTY REC TOURNEY CHAMPS
The Doug Sauls Barbecue team recently won the Nash County Parks and Recreation Department's Fall Soccer Ages 13-15 League Tournament.
More ...
CUBS WIN! CUBS WIN!
The Cubs recently won the championship of the Rocky Mount Parks and Recreation Department's 2016 AA Fall League. The Cubs defeated the Giants (17-1) and the Marlins (9-8 in dramatic fashion) before topping the Marlins 9-8 in the title contest.
More ...
FORWARD THINKING
Northern Nash's Elijah Brockington falls forward for extra yardage while being tackled during the Knights' road contest last Friday night against rival Rocky Mount.
More ...
GREAT JOB BY THE GREEN MONSTERS
The Green Monsters won both the regular season and tournament championships in the Nash County Parks and Recreation Department's Coach-Pitch Fall Baseball League. the Green Monsters are shown after winning the tourney recently at Ennis Park, which is located in Red Oak.
More ...
STRICKLAND SHINES
Forest Hills Middle School's Joshua Strickland (22) had a big game for the Bucks during Monday's Tri-County Conference Football Championship game versus Nash Central.
More ...
THURSDAY NIGHT FOOTBALL
Decarlo Royster and the Northern Nash Knights will have their home gridiron finale today against undefeated Big East Conference rival Southern Nash. The contest will take place at Death Valley on the NN campus in Red Oak.
More ...

TOP THREE -- Brooklyn Combs (2nd place), Caroline Forrester (1st place) and Kennedy Miller (3rd place)

Nash County's Got Talent


For Caroline Forrester, the third time was a charm.
Forrester was named the first place winner on Friday night in Nash Art's annual Nash County's Got Talent.
Forrester has participated in the event two times before. In 2014, Forrester placed in the top 10 and last year, she placed in the top 12.
Forrester, who is 17 and a senior at Rocky Mount High School, has been singing since she was eight years old. But, she said she's been more serious about singing over the past five years and started taking voice lessons around three years ago with voice teacher Patsy Gilliland.

More ...
AMANDA CLARK, GRAPHIC STAFF WRITER