Subscribe/Access
Advertisements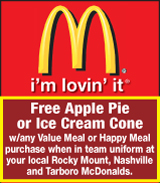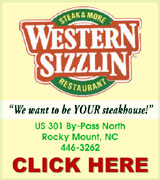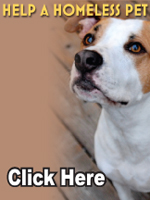 Sections
Member Options
Back
My Sister's House moves to Rocky Mount


My Sister's House has moved out of its Downtown Nashville location into a larger spot at Station Square in Downtown Rocky Mount.
Last year, My Sister's House announced they had purchased the original Almand's Drug Store in Downtown Rocky Mount and would move both its Nashville offices and resale store into the building. However, Executive Director Cynthia Kornegay said plans changed this year when the organization discovered it had received grant funding from the Family Justice Center that would allow them to do more for victims of domestic violence.

More ...
AMANDA CLARK, GRAPHIC STAFF WRITER

SPIDERMAN! -- Five-year-old Spencer Pollard shows off his muscles with Spiderman on Tuesday at National Night Out, which was held at Glover Park.

NATIONAL NIGHT OUT


Corporal Miles Costa spent over two hours on Tuesday night getting dunked into cold, dirty water.
But it was for a good cause.
The police department hosted its fourth annual National Night Out on Tuesday at Glover Park and despite a shower at the beginning of the event, Police Chief Tom Bashore said the event was a success.

More ...
AMANDA CLARK, GRAPHIC STAFF WRITER
School system beefs up background watch


Nash-Rocky Mount Schools is looking to add extra measures to the way it monitors its employees.
Brian Miller, Chief of Staff for Nash-Rocky Mount Public Schools, brought the item before the board on Monday during a work session. Miller said currently, the school system doesn't do regular monitoring on its employees after background checks are done upon hire. Miller said a new plan would do automated checks on employees each month.

More ...
AMANDA CLARK, GRAPHIC STAFF WRITER
Nashville seeks input


Nashville's Parks and Recreation Department has released a survey to get input from the community on how to better its facilities and programs.
The surveys were recently released and can be filled out online or in person, said Parks and Recreation Director Jim Glover.
Glover said the surveys are intended to gather information on how much the town's parks and programs are utilized but also to see what can be added in the future.

More ...
AMANDA CLARK, GRAPHIC STAFF WRITER
Spring Hope hires new police officer


The Spring Hope Police Department welcomed a brand new officer to its force, an officer who is closely connected to the mayor of the town.
Newly hired Officer Jake Gwaltney, nephew of Mayor Buddy Gwaltney, was formally introduced by Police Chief Anthony Puckett to the public and commissioners Monday night. Officer Gwaltney started his position on Monday, July 25th, according to Puckett.
"I lived in Spring Hope mostly all my life. I'm very happy to be accepted into the Spring Hope Police Department," Officer Gwaltney told everyone.

More ...
KENDRA JONES, GRAPHIC CORRESPONDENT

SUMMER CAMP -- Jada Battle talks to judges about her business, Straight Up You, which she put together with Ana Romero, during an Entrepreneurial Camp.

Teens attend entrepreneurial camp


Travis Silver and Ariyon Powell crafted a unique idea in school to sell smoothies. They learned how to make that idea a reality last week during the Fourth Annual Teen Entrepreneurial Summer Camp.
The camp is designed to introduce participants to entrepreneurship using fun and exciting activities. Teens analyze their community, identified unmet opportunities for providing products and services, complete research, and learn how to write business plans during the camp, which spanned over two weeks.

More ...
AMANDA CLARK, GRAPHIC STAFF WRITER
Former Nashville Police Chief passes away
Maurice Lee Cooper, 80, passed away Wednesday, August 3, 2016. He was born April 20, 1936 in Nash County to the late Astor and Lottie Perry Cooper. In addition to his parents he was preceded in death by, son, Dennis Cooper, two brothers, Benjamin and Rudolph Cooper, three sisters, Thelma, Magdalene and Miriam. He retired from Nash General Hospital as Manager of Security, after being a Police Officer in Wake Forest and Chief of Police in Nashville.
More ...
Park Avenue Community Watch to meet Aug. 11
The Park Avenue Community Watch will have a guest speaker at their regular meeting on Thursday, August 11.
Cornelia McGee-Anthony, Coordinator of Keep America Beautiful of Nash/Edgecombe Counties, will speak to the group at 6:30 in the Town Council Chambers, located in Nashville's Cooley Library.
More ...
Memorial service
A small memorial service was held last week to celebrate the life of Timothy Charles Barnes who died in 2010 while training at the North Carolina Justice Academy.
Barnes, of Rocky Mount, had served with the Nash County Sheriff's Office for 10 years before transferring to the North Carolina Division of Motor Vehicles License and Theft Bureau.
Barnes died as a result of a heat stroke after completing physical training at the academy. He was training to be an inspector with the DMV. He was 38 years old.
More ...
Red Oak to support local scholarships


At its regular monthly meeting Monday, the town board of Red Oak heard two presentations, tabled a discussion about park lights, and voted to support local scholarships for Northern Nash students.
First, the board heard another presentation by Brooks Bunting, Vice President of Southern Investment Services at Southern Bank. At last month's meeting Bunting had presented an investment proposal to the board.

More ...
JESSICA A. SMITH, GRAPHIC CORRESPONDENT
Task Force ignites Operation Dismantle
Members of the Tar River Regional Drug Task Force set out bright and early on Monday morning to apprehend numerous individuals with felony warrants as part of Operation Dismantle.
Operation Dismantle focused on the apprehension of individuals engaged in the illegal distribution and sales of heroin, cocaine and other controlled substances.
More ...
Nashville grants approval for temporary street closure


Nashville's Town Council approved the temporary closing of Ward Street next Saturday in order for the community to hold a Block Party.
Council members unanimously approved the request on Tuesday night during the board's regular meeting. A public hearing was held on the item last Thursday.
The request came from Linwood Battle, a resident of Ward Street. During the hearing, Battle said he wanted to get the community together before the summer ended. Battle said he anticipated at least 100 people would attend. The event will be held on Saturday, August 13.

More ...
AMANDA CLARK, GRAPHIC STAFF WRITER
Castalia joins state risk management agency


Mayor Ellene Leonard was not present at the regular town board meeting of Castalia on Tuesday, so Town Commissioner James Alston served as Mayor Pro Tem. There were just enough board members present to make a quorum.
First, the board adopted a resolution to become a member of the North Carolina Interlocal Risk Management Agency. This means that the town can get worker's compensation insurance through the agency at a better rate than a private insurance company (like Farm Bureau.) Farm Bureau had quoted $3,500 per year, whereas the Agency will cost $1,400 annually.

More ...
JESSICA A. SMITH, GRAPHIC CORRESPONDENT
NCC instructor receives teaching award
Nash Community College Criminal Justice Lead Instructor, Carmi Guyette, is the College's 2016 J. Edgar and Peggie T. Moore Excellence in Teaching Award recipient.
"It is an honor to be nominated for the award and to be named along with other inspirational instructors. I never considered myself as being the best nor could I even come close to all those dedicated instructors who are employed here," Guyette said.
More ...
NIGHT OUT, pics 3
Aaliyah Brown poses for a photo with Frozen Princess Elsa during Nashville's National Night Out event Tuesday afternoon.
More ...
NASHVILLE POLICE REPORTS
INCIDENTS
An involuntary commitment was reported on 7/26/16 on Hurt Court
A simple assault was reported on 7/27/16 on 912 Brake Street
An assault on a female was reported on 7/27/16 at Wal-Mart, 1205 Eastern Avenue
More ...
NASH COUNTY SHERIFF'S OFFICE REPORTS
A larceny was reported on 7/24/16 at 10934 Rock Quarry Road
A disorderly conduct was reported on 7/24/16 at 9438 Pine Street
A damage to property was reported on 7/25/16 at 1360 Brooke Lane
A financial card fraud was reported on 7/25/16 at 1530 8th Street Drive SE
More ...
Bunn, Ellis wed
Mary Louise Bunn and Sidney Earl Ellis, III were united in marriage on June 25, 2016 at 5 p.m. at Nashville Baptist Church. The ceremony was officiated by Rev. Kenneth R. Byrd.
The bride is the daughter of Mr. and Mrs. James Gregory Bunn, of Nashville.
The groom is the son of Mr. and Mrs. Sidney Earl Ellis, Jr., of Wilson.
More ...
ENGAGED
Mary Smith, of Warrenton, and Johnny Smith, of Franklinton, are pleased to announce the engagement of their daughter, Bianca Smith to Adrian Savage, son of Bonnie Lynch of Rocky Mount. The bride-to-be earned a B.S. degree in Criminal Justice with a concentration in Corrections from North Carolina Central University. She is employed with the North Carolina Department of Public Safety. The groom-to-be is a graduate of North Carolina A&T where he earned a B.S. degree in Business. He is employed at Cintas. The couple resides in Greensboro.
More ...
NRMPS students celebrate 2016 summer graduation
Nash-Rocky Mount Public Schools (NRMPS) celebrated a total of 18 students on Thursday, July 28, 2016 as they walked the stage and turned their tassels during the Summer Graduation Ceremony. Thursday's event, held in the gymnasium at Southern Nash High School, honored graduates from Nash Central, Northern Nash, Rocky Mount and Southern Nash high schools.
More ...
United Way Tar River Region seeks items for foster children
my BELONGings, in connection with United Way Tar River Region, is collecting new and gently used items in order to fill bags for foster children throughout Nash and Edgecombe Counties as well as children being served by My Sister's House.
About 400,000 children in the United States enter the foster system annually, and at any given time, there are roughly 150,000 children who are active in the system. Currently, Nash and Edgecombe Counties serve approximately 85 children in foster care.
More ...

Michael Davis (right) presents an American Flag to Royal David during the Elks Lodge Flag Day Celebration. Pictured at left is Royal David's wife, Liz David.
Elks Lodge honors local business man
To commemorate its annual Flag Day celebration held June 16, 2016, the Rocky Mount Elks Lodge #1038 presented Mr. Royal David with an American flag. Each year the Elks Lodge seeks to recognize an outstanding member of the community who has made significant contributions in leadership, citizenship, and service to the Twin County area. Mr. David is the owner and operator of Wheeler and Woodlief Funeral Home as well as Rocky Mount Memorial Park. He and his family have distinguished their work through their professional and caring attention to bereaved families. Mr. David also serves on the board of the Nash Community College Foundation.
More ...
Nash County Blood Drives
Thursday, August 4 from 2 until 6:45 p.m. at the Rocky Mount Shrine Club, 320 Airport Road, Rocky Mount
Saturday, August 6 from 8:30 a.m. until 12:30 p.m. at Sam's Club, 300 Tarrytown Center, Rocky Mount
Tuesday, August 9 from 2 until 7 p.m. at First United Methodist Church, 100 S. Church Street, Rocky Mount
Wednesday, August 10 from 1 until 6 p.m. at Golden East Crossing Mall, 1100 N Wesleyan Boulevard, Rocky Mount
More ...
Farm Market Summary July 25-July 29


North Carolina's egg prices were higher on small, lower on the balance when compared to last week. Supplies are moderate to heavy to meet a moderate demand. The North Carolina weighted average price quoted Thursday, Jul 28, 2016 for small lot sales of delivered, cartoned, grade "A" eggs was 76.71 for Extra Large, 72.84 for Large, 42.08 for Medium, and 34.00 for Small eggs.
No. 2 yellow shelled corn was mostly $.02 to $.21 lower when compared to last week.

More ...
Contributed by Federal - State Market News Service, Division Of Marketing - NCDA
PEACHTREE COMMUNITY NEWS


The highlight of this week's church events was the PBC Summer Discovery Camp. The children enjoyed all of the activities related to the theme, "Weird Events from the Bible." They learned about Elijah and of how he was taken to heaven in a chariot of fire. They also learned of the time that Paul and Silas were in prison and an earthquake came and freed them. The learning experiences were all age appropriate and meaningful. They were served snacks and lunch. They enjoyed water play, just before going home. The music was directed by Kristina and Josh Griffin.

More ...
BARBARA HARDISON
Luke's Word for the Week


A long time ago God created some land. The land was, and is, beautiful. The land is what we now call North Carolina, The Old North State. It's a special land, with special people; a land I'm thankful to call home. I'm quick to remind friends there is a reason North Carolina and New Creation (from Scripture) share the same initials, NC. I'm confident it's because the Land of the Long Leaf Pine is the closest land we have on this side of glory that resembles the new heavens and new earth, which God will usher in at the victorious reign of Christ.

More ...
LUKE WHITEHEAD
RED OAK NEWS


Merry Christmas in August! Several members of Women in Action at Red Oak Baptist Church and children in grades 1-5 had a wonderful time Wednesday, July 27 making ornaments and decorations for the Christmas in August tree at church. The tree is beautiful with ornaments listing items needed by North American missionary, David Parsons, who works in Winston-Salem. David works alongside churches in the Winston-Salem area by helping them begin new ministries to reach the unchurched children and youth in their community.

More ...
SUZY PEARCE
AVENTON COMMUNITY NEWS


It's kinda funny how a lot of us Aventon ladies think. On Tuesday night, Melanie Lucero dropped by Donna Milligan's home for a short visit. Sue Shearin and her friend Pat Buede from Lake Lure, Mary Ann Holland and JoJo Ricks were riding by and saw their cars, so they decided to stop and make sure nothing was wrong. Everything was fine, but a short visit by one turned into a longer visit with four more ladies. A fun time was had by all. Thank you Terri for letting us keep Donna from cooking your supper.

More ...
JOJO RICKS
District VIII meeting
The District VIII meeting of the Daughters of the American Revolution was recently held in Williamston. Members attending from the Micajah Pettaway Rocky Mount's Chapter are pictured from (L-R): Virginia Hayden, Helen Sharpe, Martha Strange and Frankie Powell. The chapter received five awards at the meeting, including one for 100 percent participation in honoring our heritage through meaningful community services. The chapter strives to honor veterans and to participate in giving back to the community with various projects throughout the year.
More ...
GRANT
Nash Health Care Foundation and Nash Pediatric Emergency Department in partnership with the North Carolina American Trauma Society, received a grant to provide five free lessons for 50 children of families least likely to afford swim safety or to enroll in swim lessons that will help them develop swimming and water safety skills. The classes would allow students to progress at their own pace and acquire skills to progress to the next level. The kids participating are from the Harrison Family Y, Conetoe Family Life Center and the Boys and Girls Club of Nash/Edgecombe Counties.
More ...
Why risk Zika when you can Olympic here?


The summer Olympics begin this week, or at least we assume they do. This wonderful tradition founded on politics, graft, bribes, definition, danger, and disease is like no other spectacle in the world.
I'm kidding, of course. This year, the only concern is A) whether participants and spectators get the traditional diseases that tend to occur when all the countries of the world gather in one place, or branch out into Zika; B) Whether the president of Brazil will get impeached, deposed or arrested during the games (read about her, her case sounds eerily familiar); or C) Whether drug testing will become its own Olympic sport.

More ...
Mike Brantley
We're celebrating Devin's Brain-aversary!


Tomorrow, Friday, August 5 will mark the one year anniversary since Devin's brain surgery. I've dubbed it his "brain-aversary."
It's hard to believe it's already been a year! And what a crazy year it has been.
I still remember August 5 pretty well. It's probably a day I will never forget. But, it's also a day I'm tremendously thankful for because it's a day that my little boy was "fixed."

More ...
Amanda Clark
Reader says facts clear up the horror stories


Will this be TV drama and anything entertaining in the fall ?
As the upcoming political bombardment of information works into TV and conversations, I am reminded of the story of the farmer who sent his son from the field to the house to get water. The team rested; he waited. The boy came back refreshed but brought no container. The farmer asked where was the water? The boy said " At the pump at the house where you sent me."

More ...
LETTER TO THE EDITOR
Backward Glances


This photo of downtown Nashville is from The Graphic's 1966 archives.

More ...
A PICTORIAL LOOK INTO THE PAST

HIGH-FLYING FIREBIRDS. (L to R) Southern Nash High School football players (l to r) Dae'One Wilkins and Alex Puente work on an agility drill as part of a practice session Monday morning on the SNHS campus in Stanhope.

Southern Nash Starts Things Up


STANHOPE -- While August 1 might be a major event for some high school football teams, it's simply another day on the calendar for the Southern Nash Firebirds.
That's because Southern does so much work in the off-season that Monday's opening of fall practice certainly didn't have much of a special feel to it.
Instead, it was business as usual for the Firebirds, who have a few questions that must be answered ahead of their opener on Aug. 19 at home against Pittsboro Northwood.

More ...
GEOFF NEVILLE, Graphic Sportswriter

MOVING DAY. Nash Rec's Ann Wood heads toward the finish line as part of last Saturday's action at the Nash-Halifax Swim League Championships.

GREAT STREAK ENDS


ROCKY MOUNT - Well, it had to end at some point.
Nash Rec has dominated the proceedings in the Nash-Halifax Swim League this century -- and boasts plenty of league tournament trophies from its long-time dynasty.
However, Nash Rec knew another crown would be a challenge this time around, mainly because the Sharks had edged Roanoke Valley in a pair of regular season contests by the narrowest of margins.

More ...
GEOFF NEVILLE, Graphic Sportswriter

SOUTHERN SOFTBALL SENSATION. Long-time Southern Nash High School girls basketball and boys golf coach Scott Collie will be on the diamond next spring as he will take over the Ladybirds' fast-pitch softball program in 2017.

A FAMILIAR FACE


STANHOPE -- A familiar face -- albeit maybe not in this capacity -- will be guiding the Southern Nash High School softball program in the spring.
Long-time SNHS coach Scott Collie, who served as an assistant for the Ladybirds last spring, will succeed Abi Earle and become only the fifth head coach in the storied history of the Southern Nash fast-pitch program.
"My daughter (Elisabeth) will be in the ninth grade and she plays,'' Collie said. "I felt like I would be involved with the team, anyway. The opportunity presented itself when Abi left, and I was already in place as an assistant.

More ...
GEOFF NEVILLE,Graphic Sportswriter
Northern schedule released


RED OAK -- Northern Nash High School's much-anticipated cross country season will begin Aug. 15 with an event at Swansboro.
Once again, the Knights and Lady Knights will host the Big East Championship (Oct. 19) and the Class 3-A East Regional Championship (Oct. 29) at the Red Oak Middle School Course.
Northern Nash, coached by Jeff Dodrill, will feature the following schedule:

More ...
Staff Reports
'Cats edged versus Nats


ZEBULON -- Potomac's Matthew Crownover struck out four and held the Carolina Mudcats to just one run over seven innings while leading the visiting Nationals to a 2-1 series finale win against Carolina at Five County Stadium on Sunday night in a Class A Carolina League baseball game.
Crownover (2-4, 4.79) gave up a run in the fourth, but pitched through the seventh and helped clinch a three games to one series victory for Potomac (58-46, 24-12) against the Mudcats (42-65, 13-24).

More ...
Staff Reports
East-West coaches announced


GREENSBORO -- Coaches have been selected for the 2017 North Carolina Coaches Association's East-West All-Star and North Carolina-South Carolina Basketball Classic Games.
The East-West events will be played next July in Greensboro, while the Carolinas Basketball Classic will be held in Myrtle Beach on a date to be determined.
Here is a complete list of the coaches:

More ...
Staff Reports
MORE SWIM HIGHLIGHTS, 1
POOL PARTY. Among the participants from last Saturday's Nash-Halifax Swim League Championships were (above) Berkeley Miller. The season-ending event was held at the Harrison Family YMCA, which is located in Rocky Mount. The Roanoke Valley Rockfish won the team title.
More ...
MORE SWIM HIGHLIGHTS, 2
POOL PARTY. Among the participants from last Saturday's Nash-Halifax Swim League Championships were (above) Colton Wiggs. The season-ending event was held at the Harrison Family YMCA, which is located in Rocky Mount. The Roanoke Valley Rockfish won the team title.
More ...
ALL-STAR SHOWCASE
The Nash County 13-14 Baseball All-Stars recently took second place in the Statewide Athletics Committee's State Tournament. Team members are (in no particular order) Coach Deri Land, Coach Austin Wright, Coach Ray Baker, Zach Baker, Daniel Batchelor, Hobart Brantley, john Land, Brandley Peace, Trayven Pearce, Dylan Alford, Xander Fuson, Zachary Holland, Christopher Pietryk, Austin Harper, Matt Wright, Logan Ricks, Matthew Horrigan and Trey Mizzell.
More ...

VICTORY COLLECTOR. Joe McCarthy has won over 600 matches during his career as the girls and boys soccercoach at Northern Nash High School in Red Oak.

The Top Honor


RED OAK -- Add another accomplishment to the long list that is Joe McCarthy's successful career as the head soccer coach at Northern Nash High School.
McCarthy, a Massachusetts native who has coached at NNHS for 26 years, has been selected to be the East head coach for next July's North Carolina Coaches Association's East-West All-Star Game in Guilford County.
McCarthy will be the third Knight to take part in the prestigious event. Tristan Marshall was a boys keeper in the 2015 game, while Rebekah Beal participated in this year's girls event.

More ...
GEOFF NEVILLE, Graphic Sportswriter
SUPERB SEASON
Abi Earle served as the head softball coach for the 2015 season at Southern Nash and led the Ladybirds to an appearance in the Class 3-A State Playoffs. Earle stepped down this summer and has moved out of the state after getting marrried. Scott Collie is SN's new skipper.
More ...
BEST IN THE BACKSTROKE
Birchwood Country Club's Roslyn Smith takes part in the backstroke event as part of last Thursday's annual Nash-Halifax Swim League Championships at the Harrison Family YMCA in Rocky Mount. BCC took third overall in the team standings.
More ...
HELPFUL HINTS
Southern Nash assistant coach Brian Batchelor (right) offers instruction during a recent practice.
More ...
Photography exhibit opens at Nash Arts Center
The William T. (Bill) Young photography exhibit is open at Nash Arts Center through August 31st. A reception will be held Friday August 5 from 5:30-7:30 p.m.
William T. (Bill) Young was born in Charleston, SC. After high school, and taking a course in Automotive Mechanics, he joined the United States Marine Corps. After Vietnam, he went to school and obtained a degree in mechanical engineering. He then joined the United States Navy, and served on Nuclear Submarines. After his discharge, Bill held several different jobs until he was hired by Carlisle Plastics which brought him to Rocky Mount.
More ...