Subscribe/Access
Advertisements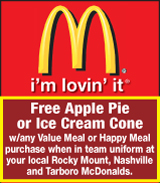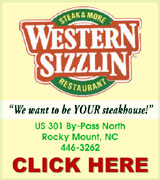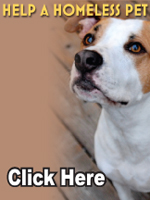 Sections
Member Options
Back
NRMPS announces appointments
The Nash-Rocky Mount Public Schools Board of Education approved six new administrative appointments at board meetings in May and June.
The new assignments will be for the 2016-2017 school year.
Brian Miller was appointed Chief of Staff for the school system. He will oversee Human Resources, Child Nutrition, Transportation and Maintenance. He will also serve as an extension of the superintendent and as a key strategic advisor and problem-solver.
More ...
Murder suspect caught
The Nash County Sheriff's Office has arrested the fifth suspect in a murder that happened on June 17 outside of Spring Hope.
Shandon Lamond Perry, 34, was charged with one felony count of accessory before the fact to felony and one felony count of conceal or failure to notify death of a person. He received a $50,000 secured bond. His first appearance date in Nash County District Court was Tuesday, June 28, 2016.
Perry's charges stem from the murder of Tony Maurice Braswell, Jr., 21, who was shot outside his home at 13360 W. Old Spring Hope Road in Spring Hope.
More ...

Joshua Wilson adds rice to a meal package on Saturday during the Stop Hunger Now event, which packaged over 50,000 meals to feed the hungry.

STOP HUNGER NOW


Local churches joined forces on Saturday to package over 50,000 meals as part of the third annual Stop Hunger Now event.
Red Oak United Methodist has hosted the event the past two years but partnered with Dortches Baptist Church and Bethlehem United Methodist Church this year. This year's event was held at Dortches Baptist Church and included just over 60 volunteers.
Stop Hunger Now is based out of Raleigh. Its mission is to end hunger by providing food and life-changing aide to the world's most vulnerable.

More ...
AMANDA CLARK, GRAPHIC STAFF WRITER

DANIELS

Daniels retires from NCC


Pat Daniels' career with Nash Community College (NCC) may have recently ended but Daniels' love of the college and what it stands for will always exist.
Daniels, of Nashville, recently wrapped up a 30-year career with the college. During that time, she spent 20 years as the Associate Vice President for Institutional Advancement and was also the Foundation Executive Director.
Daniels graduated from Western Carolina University, where she received a Bachelor of Science Degree in Business Administration and Management.

More ...
AMANDA CLARK, GRAPHIC STAFF WRITER
Castalia July 4th event is Monday
The Town of Castalia will celebrate America on Monday, July 4th with its annual July Fourth Celebration.
A car show will kick off the festivities in Castalia on Monday, July 4th.
The car and truck show will begin at 8 a.m. and run to 12 noon. The event will be held next to the Castalia Fire Department.
Castalia's annual July 4th celebration will also offer food and craft vendors, which start at 11 a.m.
More ...
NCHS Band boosters raise funds


School is out but the Nash Central High School Band Boosters are already preparing for the upcoming school year.
The organization is working on a fund-raising campaign and hopes to raise $50,000 to support the band program.
The band boosters is a parent organization that supports the Nash Central High School band program. The purpose of the organization is to promote and develop the music education program at the school for the students and to provide opportunities for music appreciation for the public through performances at competitions, parades and concerts.

More ...
AMANDA CLARK, GRAPHIC STAFF WRITER
Nashville Elementary to hold essay contest


Webster's Dictionary defines a hero as "a person who is admired for great or brave acts or fine qualities."
Nashville Elementary School wants to know who the heroes are in the Nashville community.
The school is hosting an essay contest, "Hometown Heroes" during the summer and plans to announce the winner at the Hometown Heroes 5K, one-mile and Kid's Fun Run.

More ...
AMANDA CLARK, GRAPHIC STAFF WRITER
CASTALIA'S JULY 4TH CELEBRATION • MONDAY, JULY 4TH
Castalia's July 4th Celebration Parade will kick off Monday, July 4th at 2 p.m. The parade line up will start at the L&L on N. NC Hwy 58 by 1 p.m. A special ceremony will be held prior to the parade from 12 noon until 1 pm at Small Town USA in Castalia honoring area veterans. Veterans are encouraged to arrive by 11:30 a.m.
The patriotic themed parade will offer many units, including Sudans, and will travel through the town on N. NC Hwy 58. If interested in participating, visit Castalia Town Hall.
More ...
Task Force operation nets 21 arrests


Twenty-one individuals from the Spring Hope area were arrested last week as part of Operation Spring Cleaning.
Operation Spring Cleaning is an initiative geared to address the recent drug-related crimes, specifically in and near Spring Hope.
"Spring Hope is a community, where over the past year, we've had a spike in gun related crimes and the use of drugs," Nash County Sheriff Keith Stone said on Thursday afternoon during a press conference.
Stone announced the 21 arrested during the press conference and said more arrests are expected.

More ...
AMANDA CLARK, GRAPHIC STAFF WRITER
Final suspect arrested for home repair fraud
The Nash County Sheriff's Office has arrested the final suspect in a home repair fraud that occurred just outside of Nashville.
The elderly woman was duped out of over $13,000, which she paid to have work done to her home on the 6000 block of NC 58 in Nashville.
Deputies with the Sheriff's Office arrested six suspects and charged them in the incident but were still searching for the seventh suspect, Johnny Ray Rogers, 32, of Rocky Mount.
More ...
NASH COUNTY SHERIFF'S OFFICE REPORTS
A possession of heroin and possession of drug paraphernalia was reported on 6/19/16 at E NC 97 and S Halifax Road
A posssession of marijuana and drug paraphernalia were reported on 6/19/16 at 10039 Sugar Hill Road
A simple assault and second degree trespassing was reported on 6/19/16 at 8469 Bray Road
A felony larceny was reported on 6/19/16 at 2204 N NC 58
More ...
NASHVILLE POLICE REPORTS
INCIDENTS
A fraud - credit card/ATM - was reported on 6/24/16 at 109 Barnes Street
A larceny after a breaking and entering and breaking and entering a residential was reported on 6/24/16 at 01 Embassy Drive
A possession of drug paraphernalia and possession of marijuana was reported on 6/26/16 at Old Wilson Road and Jackson Way
More ...
Nash County Animal Friends' Notebook


HOT DOG! If it is in Nash County, they have to have shade, not just a dog house, and they cannot be on a short chain! You can call and ask Animal Control to do a wellness check. Best to keep calling until you reach someone (not just a message), so that they can take a full report. You will need the exact address (or enough for them to pinpoint). It is anonymous. If in Nash, call 252-955-9855
From the Nash County, NC Animal Control Ordinance, Section 4-6. Adequate Feed, Water, Shelter, and Confinement

More ...
Carol Vierela, NASH COUNTY ANIMAL FRIENDS
Rocky Mount to host July Fourth festivities Sunday
The 45th annual City of Rocky Mount Independence Celebration will take place at the Rocky Mount Sports Complex Sunday, July 3 from 6 to 9:30 p.m., starting with music and concluding with a bang.
The event kicks off with local favorite Rhythm Express taking the stage at 6 p.m., followed by the singing of the National Anthem and an opportunity to honor our veterans and active military personnel. Rubberband closes out the stage portion of the event, with fireworks starting around 9:15 p.m.
More ...
MILITARY NEWS
U.S. Air Force Airman Frank E. Hampton graduated from basic military training at Joint Base San Antonio-Lackland, San Antonio, Texas.
The airman completed an intensive, eight-week program that included training in military discipline and studies, Air Force core values, physical fitness, and basic warfare principles and skills.
Airmen who complete basic training also earn four credits toward an associate in applied science degree through the Community College of the Air Force.
More ...
Nash County Blood Drives for July 2016
Wednesday, July 6 from 9 a.m. until 1:30 p.m. at the Nash County Senior Center, 102 N Alston Street, Nashville
Thursday, July 7 from 10:30 a.m. until 4:30 p.m. at the Environmental Services Building, 1221 Thorpe Road, Rocky Mount
Friday, July 8 from 2:30 until 7 p.m. at Petsmart, 1462 Jeffries Road, Rocky Mount
Monday, July 11 from 2:30 until 7 p.m. at Northside Community Church, 1660 Beaver Pond Drive, Rocky Mount
More ...
FARM SERVICE AGENCY NEWS


The nomination period for the Nash FSA county committee began on June 15, 2016. Nomination forms must be postmarked or received in the Nash County FSA Office by close of business on Aug. 1, 2016.
County Committees are unique to FSA and allow producers to have a voice on federal farm program implementation at the local level.
To be eligible to serve on the FSA county committee, a person must participate or cooperate in an agency administered program, be eligible to vote in a county committee election and reside in the Local Administrative Area (LAA) where they are nominated.

More ...
SHARON TAYLOR, NASH COUNTY FSA EXECUTIVE DIRECTOR
Luke's Word for the Week


As summer continues in full swing here in the Old North State, it's a great chance to take a breather and assess where you are in life and how your summer is going. Now, to assess your life sounds like a huge task as some of us might look at that task and balk immediately, mincing at the thought of doing some life assessment. A time of reflection can be beneficial for us as children of God in seeing how we are living as His children, in His world.
I've done some of this the past few weeks and found it to be incredibly helpful.

More ...
LUKE WHITEHEAD
PEACHTREE COMMUNITY NEWS


Peachtree folks gathered for worship at the church on a beautiful Sunday morning. The sanctuary flowers were grown and arranged by Barbara Privette-Hardison in memory of her husband, John Beverly Privette. The adult choir sang, "Take My Life, Lead Me Lord" under the direction of the pastor.
Beverly Wilson's sermon to the children was about people making excuses. She shared with them some ridiculous excuses that parents make for their children who are absent from school. Then she talked about excuses that people gave to Jesus when He called them to follow Him. He still calls us today to follow Him.

More ...
BARBARA HARDISON
RED OAK NEWS


Several youth and chaperones who attended Mfuge from Red Oak Baptist Church shared stories of their adventures doing missions projects in areas near Greenville, SC. Some did yard work and some helped in shelters and nursing homes while others participated in recreation and witnessed with children. Rev. Nate James, Associate Pastor/Minister of Youth and Children, emphasized the theme for the camp, "Unashamed." The youth really enjoyed the camp and were very thankful for the love and support from the church which allowed them this opportunity.

More ...
SUZY PEARCE
AVENTON COMMUNITY NEWS


Donna Milligan reports that "she recently got out the old garden sprayer and filled it with weed killer. The first pump revealed the wand had dry-rotted over the long winter months and weed killing would have to wait for a trip to the hardware store. Meanwhile she decided to just pour the expensive concoction the best she could onto the offending weeds in her driveway and call it a loss. Days later on a trip to town, she and Terry picked up a replacement wand kit. Time soon rolled around for the grass to be cut again and Donna was kind of excited to use her newly-repaired sprayer.

More ...
JOJO RICKS
True independence and the Founding Fathers


Admittedly, many folks in America may have thought Brexit was a new breakfast sandwich at one of the many fast food restaurants that advertise on TV.
That is until last week.
Brexit was a vote held in the United Kingdom (aka Britain) to determine if that country would remain in the European Union. All of the early polling indicated that the movement to "Leave" would be soundly defeated.

More ...
Mike Brantley
Counterpoint to recent Soap Box


Dear Editor: In reading a complicated comparison of things called -- "complicated" -- I could not find one single new or innovative thought. Just plenty of errors and misleading directives. Naming presidents who did not serve in time of war and claiming they used the term enemy? They had no issue identifying an enemy? Each of those named knew the difference between perceived, potential and real.

More ...
LETTER TO THE EDITOR
It's time we get real about drug addiction


Last week's Nashville Graphic caught the attention of many people because of so much crime on page one. I received emails and phone calls regarding the "bad" news. Most of you sincerely asked what has happened in Nash County and what can we do about it. A few asked why we focus on the bad news rather than using only good news on the front page. I won't apologize for the bad news for it's our job to keep you informed, good or bad.
I recently attended a seminar led by members of the Nash County Sheriff's Office and the Tar River Task Force.

More ...
Jo Anne Cooper
Backward Glances


CIVIL AIR PATROL-- This photo was found in The Graphic's July 14, 1966 miscellaneous archives. Apparently, members of the Civil Air Patrol were being recognized.

More ...
A PICTORIAL LOOK INTO THE PAST

BEST ALL-AROUND. Southern Nash High School's recipients as the Best All-Around Award for the 2015-16 school year went to (l to r) Luke Bailey and Sarah Daw. Both will attend North Carolina State University.

Southern Salutes Its Top Stars


STANHOPE -- One of the main objectives of any athletic director on the high school level is to oversee a well-rounded, successful sports program.
That's exactly what Robbie Kennedy has been able to achieve during his long tenure as the AD at Southern Nash -- and the heroics don't seem to be on the verge of stopping soon.
Southern Nash capped off another strong sports year recently with its Spring Awards Ceremony, which featured top Firebirds receiving plaques for their achievements.

More ...
GEOFF NEVILLE, Graphic Sportswriter

FREESTYLE FRENZY. Nash Rec's Sophia Atkins sprints toward the finish line in the freestyle portion of the IM event as part of last Thursday evening's road league swim meet against Westridge in Rocky Mount.

SHARKS SOAR AGAIN


ROCKY MOUNT -- So far, so good -- and in impressive fashion -- for the always-talented Nash Rec Swim Team.
The Sharks have been a long-standing dynasty in the Nash-Halifax Swim League and are looking to continue their success this summer.
Nash Rec is now 2-0 overall, with both wins coming convincingly, after last Thursday's team road decision at Westridge.
Nash Rec flashed its skill and depth for the second consecutive outing as part of a 467-194 triumph for Coach Wendy Wilson.

More ...
GEOFF NEVILLE, Graphic Sportswriter
STATE SUCCESS


NASH COUNTY -- For Greg Clifton, participating in the Powerade North Carolina State Games has become an annual tradition that has now reached its fifth consecutive year.
Clifton, the head baseball coach at Faith Christian School, served as an assistant this time around for the Region 1 Team, which claimed fourth place out of eight squads in the latest installment of the event in mid-June at the USA Baseball Complex in Wake County.

More ...
GEOFF NEVILLE, Graphic Sportswriter
Birchwood falls at RV


ROANOKE RAPIDS -- Birchwood hit the road for the first time this season last Thursday to tangle with Roanoke Valley in Nash-Halifax Swim League action.
Host Roanoke Valley was able to secure a 438-189 decision over the Barracudas at the Roanoke Rapids Aquatic Center.
Birchwood will return home today for a meeting against Westridge out of Rocky Mount.
The meet will begin at 5 p.m. at the BCC Pool in Nashville.

More ...
Staff Reports
Faith set to host campers


ROCKY MOUNT -- Faith Christian School will host a pair of Eastern North Carolina Basketball Skills Camps in July.
The ENC Basketball Skill Camp is scheduled for July 11-14 and is geared toward boys and girls in grades 2-9.
The camp will take place from 8:30 a.m.-12:30 p.m. each day and is directed by Nash Central High School boys hoops coach Renny Taylor.
Each camper will receive a T-shirt and basketball.

More ...
Staff Reports
Mudcats stopped by Pelicans


MYRTLE BEACH, S.C. - Ian Rice hit a go-ahead home run in the eighth and Jake Stinnett held Carolina to just one unearned run over eight innings as the Myrtle Becach Pelicans defeated the Mudcats 2-1 in the finale of a four game series on Sunday night in the Palmetto State.
Rice's home run in the eighth broke a 1-1 tie and was a two-out, solo shot off Carolina reliever Sean McLaughlin.
The homer was his first with the Pelicans (38-36, 2-2) and one of two hits allowed by McLaughlin (3-3, 1.35) over two innings pitched.

More ...
Staff Reports
MORE SWIM STANDOUTS, 2
SUPER SHARKS. Among last Thursday's stars for the Nash Rec Sharks were (above) Kara King. Nash Rec, which is currently 2-0 overall, will have its home opener today at 5 p.m. against the Roanoke Valley Swim Team in Nashville. (Graphic photos by Geoff Neville)
More ...
McCain, Count Shiloh claim award at event


ORKNEY SPRINGS, VA. -- The team of Nash County resident Deck McCain and Count Shiloh, a half-Arabian and half-Quarter Horse, earned the Best Condition Award in their competition of the annual Old Dominion 25-mile Endurance Ride on June 11 in the George Washington Forest, which is located in Virginia.
The Best Condition Award is the result of a veterinary evaluation of the horse's metabolic characteristics (mucus membranes, capillary refill, jugular refill, skin tenting, gut sounds, anal tone, muscle tone, back/withers soreness, galls from saddle equipment, bodily injuries appropriate walk and trot gaits, impulsion and attitude).

More ...
Staff Reports
COUNTY REC UPDATE


NASH COUNTY -- Here are updated Nash County Parks & Recreation Department Spring Youth Softball scores from its 2016 spring youth schedule:

More ...
Staff Reports
North Carolina Wesleyan brings back lacrosse


ROCKY MOUNT -- North Carolina Wesleyan College has officially approved the reinstatement of its women's lacrosse program, which will return to varsity competition during the 2017-2018 academic year.
With the addition of its 13th sport, the Department of Athletics has also announced the hiring of Bridget Walker as the Battling Bishops' head lacrosse coach.
Said Walker, "I would like to thank President Clark, Director of Athletics John Thompson, and the athletics staff for this opportunity and for the warm welcome I have received.

More ...
Staff Reports
COUNTY SOFTBALL STARS
NASH COUNTY PARKS AND REC TAR RIVER RIPPERS 7-9 SOFTBALL ALL-STAR TEAM. (In no particular order) Coach Jason Burden, Avery Antill, Kaitlyn Bass, Addison Brumfield, Kailey Burden, Maylee Garner, Emma Grabil, Tynleigh Hinton, Elizabeth Jackson, Gracyn King, Kaylie Love, Dana Webb, Payton Whitley, Jayla Williams and Kaylee Wright.
More ...
COUNTY SOFTBALL STARS, 2
NASH COUNTY PARKS AND REC 10-12 SOUTHERN STORM SOFTBALL ALL-STARS. (In no particular order) Coach Brian White, Jamie Carter, Maci Worrells, Lydia Wallace, Sarah Wallace, Grace Mims, Olivia Bowling, Reagan Weber, Jenna Weber, Leah Carr, Makayla Gibson, Lilly Boone and Briana White.
More ...
COUNTY SOFTBALL STARS, 3
GEM OF A SEASON. The Lady Gems were the Nash County Parks and Recreation Department's 13-14 Girls Softball League Champions for the spring youth campaign. Ron Wine served as the head coach for the talented squad. Pictured are (in no particular order) Head Coach Ron Wine, Destiny Cheesman, Maiya Davenport, Makayla James, Harley Lancaster, Ayla Miller, Haley Toler, Kristen Purvis, Alex Cole, Emma Webb, Allison Ngo, Kelsey Calhoun and Grayson Gibson.
More ...
Southern Nash to host hoops camp


STANHOPE -- The annual Southern Nash Ladybird Basketball Camp is scheduled for July 12-14 on the SNHS campus, which is located in Stanhope.
The event is open to girls in grades 4-8 and will be overseen by SNHS head coach Jordan Bass and his Ladybird players.
Cost is $30 per person, which includes a camp T-shirt if pre-registered for the event.
The pre-registration deadlinefor the camp is July 1.

More ...
Staff Reports
COUNTY BASEBALL HEROES
BULLDOGS. The Bulldogs were the co-champions in the Nash County Parks and Rec Department's Tar River 7-8 Coach-Pitch Baseball League. Pictured are, in no particular order, Coach John Gibson, Joseph Gibson, Ayden Phillips, Trey Kowack, Aaron Mowatt, Carson Holloman, Nicolas Groesser, Carter Griffin, Hunter Parker, Jayden Jones and C.J. Rosser.
More ...
SNHS ATHLETES OF THE YEAR
Southern Nash High School's Athletes of the Year for the 2015-16 school season were seniors (l to r) Caitlin Batchelor and Jaquay Mitchell.
More ...