Subscribe/Access
Advertisements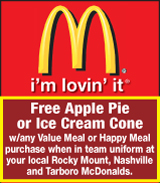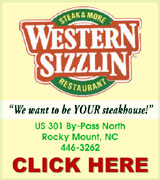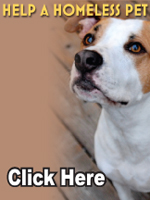 Sections
Member Options
Back
Nash board still split over county lines


Nash County Commissioner Mary Wells asked fellow commissioners on Monday to try again to talk with Edgecombe County Commissioners to prevent a split of the Nash-Rocky Mount School System.
Wells presented a motion to that effect but the motion failed 3-4. Wells, Chairman Fred Belfield and Lou Richardson voted in favor while Commissioners Billy Morgan, Wayne Outlaw, Robbie Davis and Lisa Barnes voted against the motion.

More ...
AMANDA CLARK, GRAPHIC STAFF WRITER
Suspects identified in Spring Hope shooting
Spring Hope Police are investigating a shooting that occurred last Thursday night at a home on West Nash Street.
Chief Anthony Puckett said a vehicle, which was occupied by several individuals, drove to a residence at 416 West Nash Street around 8:40 on May 12 and fired eight to 10 shots from the vehicle. Puckett said two victims, a 22-year-old and 27-year-old black male, were standing in the doorway of the residence when they were hit in the left ankle and right thigh.
More ...

Stephanie Grischow, Foster Care Supervisor for Nash County Department of Social Services, ties a blue ribbon around a tree in front of the Nash County Administration Building last Monday as part of National Foster Care Month.

Nash County seeks foster care parents


Foster parents change lives.
Be one.
The Nash County Department of Social Services' Foster Care Unit is hoping Nash County residents will take the message to heart not only this month, National Foster Care Month, but every month, as the agency is in desperate need of foster parents.

More ...
AMANDA CLARK, GRAPHIC STAFF WRITER
Police investigate robbery


Nashville Police are investigating a robbery at a Nashville L&L that happened over the weekend.
Nashville Police Chief Thomas Bashore said around midnight on Saturday, May 14, as the L&L at 920 Eastern Avenue was closing, a suspect came in the store with a rifle, demanded money and left.
"He didn't hurt anybody," Bashore said.

More ...
AMANDA CLARK, GRAPHIC STAFF WRITER
County projects no tax increase


Nash County Commissioners were presented a lean budget for the upcoming year on Monday that includes no tax or fee increases for citizens.
Nash County Manager Zee Lamb presented the $91 million budget to commissioners, adding that it was a .69 percent decrease over the current year's original budget and a 4.17 percent decrease from the current year's revised budget.
"The budget provides sufficient funds to continue current service levels and requires no increase in any general fund taxes or fees," Lamb said in his budget message to commissioners.

More ...
AMANDA CLARK, GRAPHIC STAFF WRITER
Memorial Day Service is May 29
Nashville's American Legion Post 110 will host its annual Memorial Day service on Sunday, May 29 at 6 p.m.
The service will be held at Forest Hill Cemetery in Nashville.
Memorial Day is a day of remembrance for those who have died while serving in the United States military. It is observed each year on the last Monday in May.
General John Boyd will be the guest speaker for Nashville's Memorial Day service.
More ...

MEREDITH DAVIS

Local woman plans mission trip to Cuba


Meredith Davis is hoping to use her music to help fund a mission trip to Cuba.
Davis will be going to Cuba at the end of June with Dusty Change Ministries, a nonprofit organization whose mission is to guide all people into a personal relationship with Jesus Christ.
Davis said she has always wanted to go on mission trips and has been on two others, including Cuba last year.

More ...
AMANDA CLARK, GRAPHIC STAFF WRITER
Bailey Police Chief charged with DWI
Bailey's Chief of Police was arrested on Monday night and charged with driving while intoxicated.
According to the North Carolina Highway Patrol, troopers responded to a single vehicle accident on Robertson Road around 7:20 p.m. on Monday, May 16. After investigating, troopers determined a 2007 Honda Civic, driven by John Arthur Ennis of Knightdale, was traveling west on Robertson Road when it ran off the right side of the road and overcorrected. The vehicle then overturned and came to rest upright.
More ...
Task Force arrests 15 for drug activity
The Tar River Task Force arrested 15 people last week as part of an ongoing investigation into illegal drug activity in the area.
The arrests took place between May 8 and May 13 in Nash and surrounding counties.
Among those arrested:
More ...

Carmaine Fields
Two Rocky Mount men nabbed for armed robbery
Two Rocky Mount men were arrested after an armed robbery at the West Mount Stop and Shop last week.
The Nash County Sheriff's Office and North Carolina Highway Patrol responded to the West Mount Stop and Shop on Tuesday, May 10 at 11:55 p.m. in reference to an armed robbery.
Deputies were on the scene in less than three minutes and were able to get information on the vehicle and suspects in the robbery.
More ...
Two local women charged with breaking into Bradberry's Store
Two local women were arrested and charged with breaking into a convenience store outside of Nashville.
Bradberry's Store was broken into around midnight on April 25. According to the Nash County Sheriff's Office, a large amount of cigarettes, malt beverages and a cash register were taken.
A video from the store revealed two young white females inside the store.
More ...
Five sentenced for cocaine trafficking conspiracy
Five men were sentenced last week for their involvement in a cocaine trafficking conspiracy.
Derrick Pittman, Guillermo Espinosa, Ramiro Calixtro and Alexis Calixtro-Casas pled guilty while Jorge Espinosa were convicted after a jury trial.
In August 2015, federal and local law enforement agenices utilized a confidential information to arrange a two-kilogram purchase of cocaine from Calixtro-Casas. Calixtro-Casas contacted his uncle, Ramiro Calixtro, a drug associate of Espinosa, to supply the two kilograms of cocaine for the transaction.
More ...
NASHVILLE POLICE REPORTS
INCIDENTS
A breaking and entering a residential was reported on 5/9/16 at 1117 Crescent Meadows Drive
A failure to heed blue lights and siren and driving while impaired was reported on 5/10/16 on NC 58 South
A damage to property (vandalism) and breaking and entering a residential was reported on 5/11/16 at 706 Bass Drive
More ...
NASH COUNTY SHERIFF'S OFFICE REPORTS
A discharged weapon was reported on 5/8/16 at 10014 Claude Lewis Road
A misdemeanor larceny was reported on 5/8/16 at 1415 S Old Franklin Road
An assault with a deadly weapon with intent to kill was reported on 5/8/16 at 6167 Lonesome Pine Road
A death was reported on 5/9/16 at 8170 Preacher Joyner Road
More ...

Nash Community College Computer-Integrated Machining program students placed first, fourth and fifth rank in Computer Numerical Control Categories in the SkillsUSA State Competition. L-R: Jacob Sandy, Bennett Satterwhite and Michaela Lamm.
NCC students earn awards at SkillsUSA state competition
Nash Community College Computer-Integrated Machining, Welding and Cosmetology students earned high placements in the SkillsUSA State Competition held the week of April 18, 2016. SkillsUSA is a national partnership of over 300,000 students and teachers involved with industry; working together to provide a skilled workforce in America. More than 1,700 career and technical education students participated in this year's SkillsUSA Competition, held in Greensboro. Competitions covered numerous trade areas, including construction, automotive, welding, drafting, public safety and cosmetology.
More ...
ENGAGED
Mr. and Mrs. Charles Douglas Johnson of Red Oak announce the engagement of their daughter, Carrie Greene Johnson, also of Red Oak, to Sean McCuen Baker of Raleigh. He is the son of Mr. and Mrs. David Charles Baker of Des Moines, Iowa. The wedding is planned for June 4, 2016 at 5 p.m. at the Lake O'The Woods in Inez, NC.
More ...
Freeman earns degree
Kathy Freeman, of Castalia, recently graduated from Ohio Christian University with a Master of Arts in Pastoral Care and Counseling.
Ohio Christian University, founded in 1948 is one of the fastest growing universities in the nation, and is committed to offering a complete education that develops students intellectually, professionally, and spiritually.
More ...

Danny Chappell and Elizabeth Cook Seagle, both from the Class of 1964.

Nashville High School Alumni meet


On May 14, 2016 approximately one hundred and sixty former students of Nashville High School gathered at Birchwood Country Club. They were joined by two former teachers and about fifty other guests. They came to help the Nashville High School Class of 1966 celebrate the 50th anniversary of their graduation. The Class of 1966 was the last class to graduate from NHS with sixty-six graduating seniors. Their graduation took place on June 6, 1966.
The group was greeted (and entertained) by Stanley Edwards, representing the class of '66.

More ...
CONTRIBUTED BY DIANNE FRIES PENNY
Nash recognizes Citizens Academy Grads


Nash County Commissioners recognized graduates of the eighth Nash County Citizen's Academy last Monday morning during their regular meeting.
Twenty-seven Nash County residents graduated from the program this year.
The Citizen's Academy, titled "Nash County Government Works" is held over 10 sessions, from January through April. Patsy McGhee, Grants and Intergovernmental Relations Administrator for Nash County, helps coordinate the event each year.

More ...
Amanda Clark, Graphic Staff Writer
Emergency signal added at Stoney Creek Fire
Motorists who travel along Country Club Road going by the Stoney Creek Fire and Rescue Station in Rocky Mount will see a new type of emergency signal at that location. An emergency hybrid beacon was installed by the station last Thursday, May 5. It was initially in flash mode to let drivers know it is in place, and will be put in normal operating mode this week.
The beacon light is used to warn and temporarily stop traffic on Country Club Road when emergency vehicles are leaving the fire and rescue station on calls.
More ...
RMA attends convention
Rocky Mount Academy Jr. Historians traveled to Raleigh recently for the state convention. It is tradition that each club wear a student designed t-shirt. RMA proudly wore t-shirts designed by Lottie Parker.
Results of the convention follows:
More ...
Rotarian of the Year
Kristen Brabble, recently won Rotarian of the Year Award for ara. Pictured with Kristen are Ron Day (left), President and CEO of First Carolina Bank, and her employer and Rotarian President, Richard Sykes. Kristen was the co-chair of the Tackle the Tar event which took placy May 14th at the Sports Complex.
More ...
Speaker
Marty Nealy, (center) Pfizer VP Operations and Rocky Mount Plant Manager and native of Momeyer, spoke to the Kiwanis club about the Rocky Mount Pfizer plant. Pictured with Nealy is E.L. Daughtridge, program chair for the month and Ben Moore, Kiwanis Club president.
More ...
PEACHTREE COMMUNITY NEWS


On a sunny but cool Sunday morning Peachtree folks gathered for worship at the church. Jane May played a beautiful arrangement of "He Touched me" for the offertory.
Beverly Wilson's sermon for the children was about 'Scissors'. She showed them many different kinds and sizes of scissors, even one pair in which the blades can be separated and taken apart. But to be used to cut anything, the blades have to be together.

More ...
BARBARA HARDISON
Luke's Word for the Week


Last weekend our family headed over to NC Wesleyan College to support some of our youth at a dance recital. It was held in the Dunn Center where Dance Arts of Rocky Mount put on an incredible display of talent featuring all their students from the year. The show featured little children all the way up to adults with an impressive clogging routine. We've been to many dance recitals in my time here in Nashville and I must say, this was one of the best I have seen.

More ...
LUKE WHITEHEAD
BEULAH COMMUNITY NEWS


I want to congratulate Mandy Short who graduated from Nash Community College on Friday night, May 13 with several degrees. She has really worked hard to accomplish this and everyone is proud of her, especially her parents, Linda and Billy Short. I know at this time there are graduations happening at colleges and high schools everywhere and probably many I know. If they would let me know I would really like to congratulate them in my news in the Graphic.

More ...
WILMA ENROUGHTY
RED OAK NEWS


Dorothy, Audrey, and Suzy Pearce had a great time at the Tant/Pearce Family Reunion on Saturday, May 14 at Bunn Chapel Church of God of Prophecy in Bunn! It was wonderful to see family, laugh, and share memories. Relatives came from Asheboro, Henderson, Raeford, Raleigh, Zebulon, Wake Forest, Bunn, Youngsville, Nashville, Red Oak, and Bailey.

More ...
SUZY PEARCE
Nash County's Citizen's Academy is well worth your time


Nash County Commissioners recently recognized graduates of an annual Citizen's Academy at a recent board meeting.
The academy has been hosted by Nash County for eight years now and has been a tremendous success.
I took one of the first academies, maybe the second annual one, and thoroughly enjoyed it. It's something that I think all Nash County residents could learn something at.

More ...
Amanda Clark
Why we must act when our souls cry out!


I recently read a story where a man received a prison sentence for being a Peeping Tom. Many people find it not a constraint, but a compelling urge to view/admire other people without consent, which is against the law in America. But wait a minute, I am a bit confused! Is my picture on your tablet or smart phone? Did I ask you, or did I just take your picture because I felt the urge to do so? How is this appropriate but being a Peeping Tom is a crime?
With the peeping Tom, touching nor sexual exploitation via technology is involved.

More ...
LETTERS TO THE EDITOR
Backward Glances


This photo of Nashville High School's 1966 graduating class was published in The Nashville Graphic in 1966. The class held its 50th Class Reunion last weekend which also included alumni from all classes attending Nashville High School.

More ...
A PICTORIAL LOOK INTO THE PAST

SIDE BY SIDE. Northern Nash's Mackenzie Proctor (right) runs beside a Cleveland performer during relay action at the Class 3-A East Regional Track and Field Championships.

ONE STOP TO GO


WILSON -- One final hurdle was destined to test Nash County athletes in their collective quest to reach the Class 3-A State Track and Field Championships.
In order to make it to the states, athletes needed a Top-Four finish at last Saturday's East Regionals, which were held at Wilson Fike High School.
Once again, Nash County will have a prolific presents at the state event, slated for this Friday beginning with field events at 9 a.m. at North Carolina A&T State University's Aggie Stadium in Greensboro.

More ...
GEOFF NEVILLE, Graphic Sportswriter

HERE IT COMES. Chad Nelms delivers a pitch for Northern Nash during last week's playoff game.

A STRONG START


RED OAK -- Progress can't always be measured in the form of a won-loss record.
Just look at the Northern Nash High School baseball program, which undertook a challenging non-league ledger this spring under first-year head coach Bard Collins.
Because of that, the Knights didn't necessarily boast the best overall record at 9-13.
But Northern Nash went 6-4 in the Big East Conference, which was good enough for a share of the league championship with two other schools.

More ...
GEOFF NEVILLE, Graphic Sportswriter

NEXT LEVEL. Rocky Mount High School's Natalya Cannie has signed a letter-of-intent to continue her career at Laurel University, which is located in High Point.

RM spiker signs with Laurel U.


ROCKY MOUNT -- Natalya Cannie has been a foundation for the resurgent Rocky Mount High School volleyball program the past two campaigns -- both on and off the court.
Cannie's talents as a hitter were evident as eh led the Lady Gryphons to the Class 3-A State Playoffs this past season -- along with a runner-up finish in the Big East Conference.

More ...
GEOFF NEVILLE, Graphic Sportswriter
Mudcats fall vs. Hillcats


ZEBULON -- Lynchburg's Yu-Cheng Chang broke a 4-4 tie in the seventh with a solo home run off reliever Carlos Salazar and the Hillcats eventually held on for a 5-4 win against the Carolina Mudcats on Sunday afternoon at Five County Stadium in Class A Carolina League diamond action.
Chang scored three runs and was 1-for-5 in Sunday's game for the Hillcats (24-12).
He reached on an error and scored a run in the first and reached via an error and scored a run again in the fifth.

More ...
Staff Reports
Northern will host campers


RED OAK: The annual Northern Nash High School Girls Basketball Camp will be held June 13-15 at the NNHS Gymnasium.
The event will run from 5:45-8 p.m. each day. All ages are welcome. Cost is $25 per person, which includes a T-shirt.
Pre-registration for the camp is requested, but participants can also show up on the first day.
NNHS head coach Grover Battle and his staff and players will serve as instructors for the camp.

More ...
Staff Reports
NCHS wins the SF Cup


NASH COUNTY -- Everything came down to spring sports competition during the first season of the State Farm Cup between backyard rivals Northern Nash and Nash Central.
The schools were tied at 9.5 points apiece heading into spring sports, but Northern Nash was the dominant program once the weather turned warmer.

More ...
GEOFF NEVILLE, Graphic Sportswriter
NASH BASEBALL RESULTS


NASH COUNTY -- Here are the latest Nash County Parks & Recreation Department's Youth Baseball and Softball League Scores:

More ...
Staff Reports
NC State stopped at Louisville


LOUISVILLE, KY. -- The No. 10-ranked North Carolina State University baseball squad fell 6-1 against No. 5 Louisville on Sunday in Atlantic Coast Conference baseball action at Jim Patterson Stadium in the Bluegrass State.
The Wolfpack (32-17, 13-12 ACC) slipped into a 2-0 deficit in the bottom first.
Louisville (42-10, 19-8) added four more in the second.

More ...
Staff Reports
BAR EXAM
Nash Central's Malcolm Wade clears this height as part of last Saturday's action as part of the Class 3-A East Regional Track and Field Championships at Wilson Fike High School.
More ...
FABULOUS FRESHMAN
Northern Nash's Sam Page (with baton) competes in a relay event last Saturday for Northern Nash at the Class 3-A East Regional Track and Field Championships in Wilson. Page is only a ninth-grader but has made an instant impact on the distance level for Northern Nash.
More ...
I'LL TAKE IT
Northern Nash's Stephen Whitehead (left) receives a handoff as part of relay action at last Saturday's Class 3-A East Regional Track and Field Championships at Wilson Fike High School.
More ...
IN THE CLEAR
Nash Central's Sarah Hicks soars over the pole vault during last Saturday's Class 3-A East Regional Track and Field Championships in Wilson.
More ...
LAY IT DOWN
Northern Nash's Silas Gonzalez executes a bunt during last week's contest against Corinth Holders High School in the Class 3-A State Baseball Playoffs in Red Oak.
More ...
"Annie the Musical"
Nash Central High School will present "Annie the Musical" on Thursday, May 19 through Saturday, May 21 at 7 p.m. and on Sunday, May 22 at 2 p.m. at the Imperial Centre in Rocky Mount. Set in the 1930s, Annie, played by Abbigail Bulluck, is a spunky orphan who believes her parents are still alive. She lives in an orphanage run by Miss Hannigan, played by Haley Brantley, but her life changes dramatically when she gets the opportunity to spend time at the mansion of billionaire Oliver Warbucks, played by Elijah Whitley.
More ...
Jagged Edge to perform at Rocky Mount's Juneteenth
The R&B group, Jagged Edge, will headline the city's Juneteenth Community Empowerment Festival. Known for chart-topping hits like "Let's Get Married," "Promise," "He Can't Love U" and more, Jagged Edge began their career in 1995.
"It's always exciting to have successful groups like Jagged Edge provide entertainment for the citizens of Rocky Mount," says Special Events Coordinator Susan Ball.
More ...
Andrew Willis and Friends to perform at Cherry Hill Plantation
Cherry Hill's spring concert series, A Celebration of the Piano, reaches a crescendo on May 22nd with the performances of Andrew Willis and six of his most gifted graduate students from UNC-Greensboro. Dr. Willis, Professor of Music at UNCG, is well-known for his work with various keyboard instruments and his commitment to the study, performance and teaching of the widest possible range of repertoire. In past performances at Cherry Hill and on the Greensboro campus, Dr. Willis and other professors of music have presented the biannual Focus on Piano featuring immersion into the life and compositions of one composer.
More ...