Subscribe/Access
Advertisements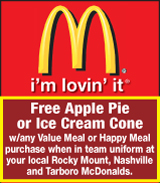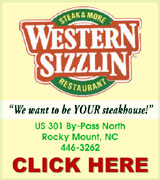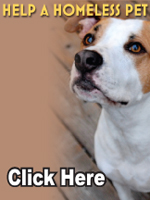 Sections
Member Options
Back
NRMS School Board mulls salary study


A salary study was presented to members of the Nash-Rocky Mount Board of Education last Monday night and recommends implementing a 25-step salary schedule.
Dr. Richard Salmon, a retired professor at Virginia Tech University, conducted the study at the request of Dr. Travis Twiford, who served as Interim Superintendent before Dr. Shelton Jefferies was hired as the Nash-Rocky Mount Schools Superintendent.

More ...
AMANDA CLARK, GRAPHIC STAFF WRITER
Nash board at odds over county lines


Some Nash County Commissioners have had a change of heart over their position on the proposed split of the Nash-Rocky Mount School System among county lines.
Commissioners unanimously voted on April 22 to move forward with seeking legislation to split the system among county lines, following an unproductive meeting with a committee made up of Edgecombe County Commissioners and Rocky Mount City Council members.

More ...
AMANDA CLARK, GRAPHIC STAFF WRITER

Chloe Tripp, 4, is pictured riding the carousel during Blooming Festival Saturday.

BLOOMING FESTIVAL 2016


Despite some showers on Thursday and Friday, the 20th annual Nashville Blooming Festival is being considered a success.
Cindy Puckett, one of the organizers for the event, said Wednesday, the opening night for the carnival, was great. But attendance was down some on Thursday due to the rainy weather and again on Friday during the first night of entertainment. But, Puckett said those who stuck around on Friday seemed to enjoy music from the Sleeping Booty Band.

More ...
AMANDA CLARK, GRAPHIC STAFF WRITER
Tourney to aid Spring Hope Chamber music series
Spring Hope's Chamber of Commerce will host a golf tournament to help fund a summer music series this summer.
The golf tournament will be held on May 21 at Peachtree Hills Country Club.
According to Chris Pace, Entertainment Manager for the Spring Hope Chamber of Commerce, the tournament was planned as an effort to fund "Dancin' at the Depot," a summer music series that will be hosted in Spring Hope in June, July and August.
More ...
NFD continues plans for 100th anniversary celebration


Nashville's Fire Department is continuing its plans to hold a community-wide celebration for the 100th anniversary of the fire department.
Fire Chief Randy Goodbrod, along with Captain Jason Edwards, provided information to Nashville Town Council members last Tuesday on the departments plans.
Goodbrod said a committee was still working hard on exact plans for the celebration and was currently working on events to raise money for the actual event.
"Currently, the committee is working very hard to bring that to fruition," Goodbrod said. "We're trying to raise funds so we can have a celebration."

More ...
AMANDA CLARK, GRAPHIC STAFF WRITER
Nashville Lion receives International Award


Nashville Lions Club President Jim Boehm was surprised with the International President's Award recently during the North Carolina Lions State Convention in Raleigh.
The International President's Award is the second highest award given in Lionism and is awarded by the International President to Lions who have shown a significant level of commitment to the principals of Lions and outstanding contributions in the world of service beyond the club and district levels.

More ...
AMANDA CLARK, GRAPHIC STAFF WRITER

Pictured above are members of Law Enforcement United during the Pledge of Allegiance.

Fallen law enforcement officers honored at memorial service


A memorial ride to honor fallen law enforcement officers made a stop in Nashville on Friday afternoon.
The group of riders, Law Enforcement United, Inc., are biking from Florida to Washington, D.C. to raise awareness for law enforcement officers killed in the line of duty. The organization is made up of federal, state and local law enforcement officers as well as civilian support members, stretching across the United States of America.

More ...
AMANDA CLARK, GRAPHIC STAFF WRITER

Antwon Derrain Atkinson
Two men nabbed for armed robbery
The Nash County Sheriff's Office has charged two men with an armed robbery at Dollar General on Highway 97 in Rocky Mount.
The Nash County Communications Center received a call about an armed robbery in progress at Dollar General around 11:30 a.m. on Tuesday, May 3.
According to a press release, Franklin Lamar Leake, 22, of Wilson, allegedly entered the store with a semi-automatic pistol and robbed an employee at gunpoint while another suspect, Antwon Derrain Atkinson, 38, of Rocky Mount, waited in a vehicle.
More ...

Various food items fused with THC were seized from an automobile stopped by the Nash County Sheriff's Office Interdiciton Team last week. (Submitted photo)
Vehicle stop leads to drug bust on I-95
A vehicle stop on I-95 last week led to the arrest of a Jamaica, NC woman.
The Nash County Sheriff's Office Interdiction Team conducted a vehicle stop on I-95 last Wednesday around 11 a.m. An investigation led to the location of various food items infused with THC. Marijuana, crack cocaine and drug paraphernalia were also seized.
More ...
NASHVILLE POLICE REPORTS
INCIDENTS
A larceny after a breaking and entering and breaking and entering a residential was reported on 5/5/16 at 106 E Church Street
Providing false information to a law enforcement officer, driving while license revoked, escape from custody or resist, obstruct, delay and driving while impaired was reported on 5/6/16 at Smith and West Railroad Streets
More ...
NASH COUNTY SHERIFF'S OFFICE REPORTS
A motor vehicle theft was reported on 5/1/16 at 11020 Kevin Lane
A breaking and entering and larceny after a breaking and entering was reported on 5/1/16 at 7008 US 64 Alternate
A larceny of an air/heating unit and air compressor was reported on 5/1/16 at 9186 Pleasant Grove Church Road
A missing person was reported on 5/1/16 at 2970 Hunter Hill Road
More ...
Shots fired after festival closes


Despite rumors floating around on social media, Nashville Police Chief Tom Bashore said no one was shot at the Blooming Festival on Saturday night.
Bashore said after the event on Saturday, around 11:20 p.m., there was a large crowd still hanging out around the carnival area. Bashore said officers were among the crowd and as the crowd left, heading down Drake Street to Elm Street, were nearby.
"We had a good 10 officers in that area, around the crowd," he said.

More ...
Amanda Clark, Graphic Staff Writer
Local church aids Hope Initiative


I would like to highlight a positive benefit for the Town of Nashville's HOPE Initiative. Over the weekend, Northside Community Church raised over $1,300.00 for the program. Thank you to all those who made this possible including Phillip Davis, the Watchman Quartet, Highway Revival, and Ivan Koloff. The proceeds will be dedicated to helping those seeking long term treatment for opioid and heroin addiction.
In addition, tee-ball, softball, and baseball concluded their seasons this week after many exciting and well attended games at Glover Park.

More ...
Henry Edward Raper, Esq. Nashville Town Manager
McCain, Morris unite in marriage in Nags Head
Hunter Ann McCain and Michael David Morris were united in marriage on April 16, 2016 at 5 p.m. at Jennette's Pier in Nags Head. The double-ring ceremony was officiated by Mrs. Lisa Baker, cousin of the bride.
The bride is the daughter of Mr. and Mrs. Dacus Pierce McCain, III of Nashville and the granddaughter of the late Mr. and Mrs. Frederick B. Pendleton, of New Bern, and the late Mr. and Mrs. Dacus P. McCain, Jr., of Nashville.
More ...
ENGAGED
Gary and Debbie Braswell, of Nashville, announce the engagement of their daughter, Ashley Lynn Braswell, to Jeremy Alvin Beebe. He is the son of Rhonda Burchette and Timothy Beebe and step-mom Laura Beebe, all of Rocky Mount. An October 8, 2016 wedding is planned at the Braswell Farm.
More ...
Local earns CPA certification
The North Carolina State Board of Certified Public Accountant (CPA) Examiners approved 129 applicants for licensure as CPAs in the State of North Carolina on April 25.
Nashville resident John David Pike was among those approved.
More ...
Banquet celebrates N-RMS administrators, office professionals
The Nash-Rocky Mount Association of Educational Office Professionals (N-RMAEOP) hosted the 2016 Administrator's Banquet on Tuesday, April 26 at Nash Central High School. The event served as a celebration of Nash-Rocky Mount Public Schools (NRMPS) administrators and office professionals.
The evening began with entertainment from the Nash Central Middle School student string ensemble and a welcome from the N-RMAEOP President Carrie Lucas. Under the direction of Leo Nieves, the Nash Central High School Jazz Band provided music during dinner.
More ...
Luke's Word for the Week


A new series has aired on the Discovery Channel title, "The Story of God" hosted by Morgan Freeman. It's an engaging and thought provoking show that takes viewers all over the world following the lead of Morgan Freeman, an actor (not a Theologian, nor Pastor, nor Scholar). Freeman's voice, as always, is gentle and guiding as the viewer is allowed the opportunity to see places of major religions, learn about cults, and consider the wide array of religious beliefs all over the world.

More ...
LUKE WHITEHEAD
PEACHTREE COMMUNITY NEWS


On Sunday, Mother's Day was observed at Peachtree Baptist Church. Sanctuary flowers were given by JoAnn Blankenship and Penn Pace in memory of their mother, Ann Downey Savage, and their grandmother, Minnie Wester Savage. The choir sang "Take My Life-Lead Me Lord", under the direction of the pastor.
For the Children's Sermon, Beverly Wilson talked about all of the many things that can be found in a mother's purse. Then she told them that the one thing that a mother does not keep in her purse is her love for her children.

More ...
BARBARA HARDISON
RED OAK NEWS


The Blooming Festival was very busy Saturday! Lots of people turned out for the fun. Red Oak Baptist Church was represented in a couple of ways. A float was featured in the parade drawing attention to upcoming Vacation Bible School. The submarine float carried out the theme, Submerged!, with several church members riding along. Vacation Bible School will be July 17-22 from 6 to 8:30 p.m. The Adult 1A Sunday School class was very busy selling hot dogs, hamburgers, and BBQ sandwiches during the weekend.

More ...
SUZY PEARCE
Nash County Blood Drives for May 2016
Saturday, May 14 from 10 a.m. until 2 p.m. at Light of Peace Missionary Baptist Church, 510 S Glendale Avenue, Rocky Mount
Wednesday, May 18 from 9 a.m. until 1:30 p.m. at PNC Bank, 134 N Church Street, Rocky Mount
Wednesday, May 18 from 3 until 7 p.m. at the Spring Hope Community Building, 104 Community Street, Spring Hope
Thursday, May 19 from 12 until 6 p.m. at Englewood Presbyterian Church, 100 South Englewood Drive, Rocky Mount
More ...
Local graduates from Concordia University
Concordia University, Nebraska held its 109th commencement on Saturday, May 7, 2016. The university awarded undergraduate or graduate degrees to 353 graduates in May 2016. Graduates receiving a degree in December 2015, May 2016 or August 2016 were invited to participate in the ceremony. Colonel Eric J. Teegerstrom of Firth, Nebraska, presented the commencement address, and Concordia presented additional honorary awards and degrees.
More ...
Blooming Festival thanks volunteers


I can't believe we just wrapped up the 20th Nashville Blooming Festival. It seems like just yesterday a group of Nashville Chamber of Commerce members were sitting around a table mapping out the plans for the first event back in 1996 which brought in around 3,000-4,000 people over the weekend. Now we attract 20,000-25,000 people to the festival!
I have been a chairperson of the event for all twenty years. And many of the original committee members are still volunteering and co-chairing today.

More ...
Jo Anne Cooper
Obamanomics has offered more positives than negatives


I read with some interest how the term Obamanomics was tossed around in a current opinion column that slanted toward sour grapes as I read it. I could be wrong. The past 8 years have seen things we have never experienced before. Most on the plus side. I never thought the President need be the one to decide what jobs are made / needed. But he was handed a huge bill to pay off when he took office. Reagan did not have to pay off a war- Obama did. The republican administration has to fall back to Reagan to find a plus?

More ...
LETTERS TO THE EDITOR
Backward Glances


This photo was originally published on September 15, 1966 in The Graphic. The photo was part of an advertisement for Bass '66' Servicecenter. Mr. Wilmer "Sonny" Brantley (left) was pictured as that week's winner of the Green Bax-O-Rama, accepting 1,000 Green Bax Stamps from Neil Bass.

More ...
A PICTORIAL LOOK INTO THE PAST

ON THE FLOOR FOR FOUR MORE. Northern Nash High School's Rebekah Beal (left) delivered four goals for the Lady Knights during their first-round matchup against Southern Nash at the Big East Conference Girls Soccer Tournament.

THE PERFECT STORM


RED OAK -- Northern Nash High School's girls soccer season has gone pretty much as planned -- and that's not a bad outcome for the Lady Knights.
Coach Joe McCarthy and his club carried a 14-6 overall record into Wednesday's opening round of the Class 3-A State Playoffs on the road against Burlington Williams.
Other than matches against the 'Big Three' of the Big East Conference -- Wilson Fike, Wilson Hunt and Rocky Mount -- the Lady Knights have posted an unblemished worksheet.

More ...
GEOFF NEVILLE, Graphic Sportswriter
Red Oak Continues XC Dynasty


RED OAK -- Few area sports dynasties have been as impressive as the Red Oak Middle School cross country program during its 12-year existence under veteran head coach Jeff Dodrill.
Red Oak's boys have claimed the Tri-County Conference Championship in 11 of those campaigns, the latest of which came as part of the 2016 event on April 27 at Gillette Park in Wilson.

More ...
GEOFF NEVILLE, Graphic Sportswriter
Warriors returning to county


RED OAK -- Mike Cook will be hosting another Ultimate Backyard Warrior competition on May 14-15 at his homemade course on Battleboro Road.
The May 14 action will begin at 2 p.m., and the May 15 event will start at 10 a.m.
Spectator tickets are $5. There will be a food truck, a live band and games.
Parking will be at Red Oak Middle School. A shuttle bus will be provided.

More ...
Staff Reports
NC in second in conference


ROCKY MOUNT -- Rocky Mount High School's boys and girls were the team winners at last Wednesday's Big East Conference Track and Field Championships at The Dawg Pound on Nash Central High School campus.
The RM boys accumulated 130 points to edge host Nash Central, which wasn't far behind at 113 points.
Northern Nash was third with 108 points, followed by Southern Nash (102), Wilson Hunt (58) and Wilson Fike (42.5).

More ...
Staff Reports
Locals nab fish crown


DANDRIDGE, TENN. -- North Carolina. which featured two local standouts, won the team competition between 18 states, and New York angler William Lortz maintained his lead at the Academy Sports + Outdoors B.A.S.S. Nation Eastern Regional last weekend on Douglas Lake in East Tennessee.
North Carolina's 20 anglers collectively caught 298 pounds, 8 ounces to beat Georgia by a margin of 9 pounds. Georgia took second place with 289-9.
South Carolina was third with 288-15, and Virginia weighed 286-1 for fourth place. New Jersey was fifth with 278-6.

More ...
Staff Reports
Mudcats topped vs. Hillcats


LYNCHBURG, VA. -- Joey Meneses was 3-for-4 with two doubles and a home run, but Matt Withrow allowed six runs while pitching into the fourth as the Mudcats lost their series finale in Lynchburg 10-3 to the Hillcats on Sunday afternoon in Class A Carolina League baseball action.
The Hillcats (21-8) won the second game of Saturday's doubleheader and with Sunday's win took the series at two games to one.
Sunday's loss also came at the end of Carolina's six-game road trip -- a journey that saw the Mudcats (12-17) win just one game.

More ...
Staff Reports
NCWC releases grid schedule


ROCKY MOUNT -- North Carolina Wesleyan College's football program has officially released its 2016 schedule, which features five games at Bishop Stadium and is highlighted by its home opener versus defending D-III National Champion Mount Union.
Wesleyan's 2016 home opener is slated for September 10 and will feature one of the most notable games in Wesleyan football history when the Bishops host 12-time National Champion Mount Union.

More ...
Staff Reports
NC State stopped against Tigers


CLEMSON, S.C. -- The No. 6-ranked North Carolina State University baseball squad came up short in a 2-1 pitchers' duel Sunday against Clemson at Doug Kingsmore Stadium in Atlantic Coast Conference diamond action.
Clemson (31-16, 13-14 ACC) took a 1-0 lead in the fourth on an errant throw from first to second during a rundown with runners on the corners.
NC State (32-14, 13-9) rallied to tie in the sixth on a Brock Deatherage infield single plating Andrew Knizner.

More ...
Staff Reports
RMHS duo first at tennis regional


WILSON -- Rocky Mount High School's doubles tandem of Tyler Brice and George Shannon took the championship at last Saturday's Class 3-A Boys Tennis East Regionals, which were held at the Barton College Courts.
Brice and Shannon defeated West Carteret's Aaron Pennock and Alex Lewis by a 6-1, 6-4 margin in the finals.

More ...
Staff Reports
Wesleyan names soccer assistant


ROCKY MOUNT - The North Carolina Wesleyan Department of Athletics and head coach Beverly Biancur have announced the hiring of Erica Keil as a full-time assistant with the Battling Bishop women's soccer program.
Prior to Wesleyan, Keil enjoyed a successful two-year coaching stint at Wesley College, where she worked primarily with goalkeepers from both the Wolverine men's and women's programs.

More ...
Staff Reports
Phillies roll past Yanks


ROCKY MOUNT -- Jordan Wright sparked a 10-run fourth inning outburst for the Hester & Tucker Phillies by spanking a grand slam home run as he paced a 9-hit attack for his squad on their way to a 10-5 win over the Wesley Men Yankees Monday afternoon in Rocky Mount Youth Baseball action.
The Yanks poked nine hits of their own but a spate of defensive lapses coupled with 3 bases on balls aided the Phillie cause and made for tough sledding for the New Yorkers.

More ...
Staff Reports
ACHIEVING PERFECTION
The Tar River Youth Soccer Association's Elite U-12 Boys Team finished its spring campaign with a perfect record of 9-0. Pictured are (top, l to r) Alejandro Ledezma, Kealin Yarrell, Jared Gonzalez, Joshua Martinez, David Daughtry, Ramiro Rangel and Jadon Shearin; (front, l to r) Adam Everette, Harrison Janke, Brantley Miller, Miguel Aguilera, Matthew Mangano, Lazaro Gonzalez and Adrian Rangel.
More ...
IN THE CLEAR
Southern Nash High School senior midfielder Sabrina Vaughan (left) sends the ball out of harm's way as part of last Monday's Big East Conference Tournament girls soccer event against homestanding Northern Nash.
More ...
ON THE ROAD TO FAYETTEVILLE
Kylee Herron and the Southern Nash Ladybirds have earned a spot in the Class 3-A Girls Soccer State Playoffs for the 2016 campaign. The Ladybirds picked up a wild-card in the postseason with an 8-13 overall record under first-year head coach Carlos Barron. The Ladybirds had a tough first-round challenge as they traveled to powerhouse Fayetteville Terry Sanford. The Ladybirds finished fifth in the Big East Girls Soccer Standings this spring.
More ...
SAVE MASTER
Kaitlyn Michaels was perfect in net last Monday for the Northern Nash Lady Knights during their conference tournament soccer meeting against rival Southern Nash.
More ...