Subscribe/Access
Advertisements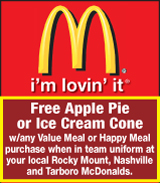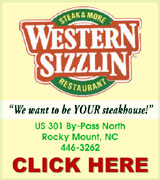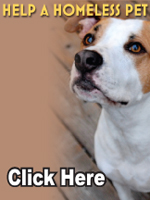 Sections
Member Options
Back
Tenants show interest in Nashville's park


Nashville's newest industrial park could already have tenants, once the developer completes construction of the shell buildings.
The Town of Nashville entered into a private-public partnership with Prime 1 Builders last year for the development of the West Nashville Commerce Park.
Prime 1 Builders plans to build four shell buildings on the Cooke Road property. The shell buildings will run around $325,000, an agreement stated.

More ...
AMANDA CLARK, GRAPHIC STAFF WRITER
Nashville sells former library to Nash County


Nashville's former library building will soon have a new owner, as the board voted on Tuesday night to sell the property to Nash County.
Town Council unanimously accepted an offer from Nash County to sell the old library building at 202 S. Alston Street for $100,000. In addition, Nash County will also give the town property at the corner of Boddie and Church Streets.
Mayor Donald Street said the county will demolish the building on the property at 122 S. Boddie Street and do some grading and gravel work.

More ...
AMANDA CLARK, GRAPHIC STAFF WRITER
Early voting begins March 3rd


Nash County Board of Elections Director John Kearney anticipates a high turnout during the early voting period, which begins Thursday, March 3.
Early voting will run through Saturday, March 12.
There are three sites where Nash County residents can vote during the early voting period: The Nash County Agriculture Center, 1006 Eastern Avenue, Nashville; Word Tabernacle Church, 821 Word Plaza, Rocky Mount; and the Spring Hope Community Building, 104 Community Street, Spring Hope.

More ...
AMANDA CLARK, GRAPHIC STAFF WRITER

FIRST PLACE 2016 -- Stacey Wise and Phillip Carlisle are crowned first place winners of the 2016 Dancing with the Arts, an annual fundrasier for Nash Arts Center.

Dancing with the Arts raises over $17,000


Nash Arts hosted its third successful Dancing with the Arts event on Friday night, raising over $17,000 for the arts center.
Six local couples took to the stage, most of whom were handpicked by Amy Beasley, whose idea it was to start the dancing event three years ago.
Beasley said she was pleased with this year's event and happy to see the event still raising money for Nash Arts.
"It was a huge success," Beasley said. "I think the dancers had an awesome time. All the dancers were so good and so easy to work with."

More ...
AMANDA CLARK, GRAPHIC STAFF WRITER
ECU students help Nashville's Boys & Girls Club


A group of seniors at East Carolina University (ECU) are working to update the computer system at Nashville's Boys and Girls Club.
The group's efforts are a part of their senior project, said Steven Walton, one of the members of the group.
Walton, who is a Rocky Mount native and technology student at ECU, said all 20 students in his class had to come up with a senior project idea. In the end, only three ideas were selected and three teams were put together and given one of the three projects.

More ...
AMANDA CLARK, GRAPHIC STAFF WRITER
Nashville remembers Mayor Evans


Nashville's Town Council approved a resolution on Tuesday night honoring the memory of former mayor Warren Evans, who passed away last Wednesday at the age of 95.
Evans served the town many years. He was a town commissioner and cemetery commissioner from 1955 to 1957, as town treasurer and building and grounds commissioner in 1957 and later served as the town's mayor, from 1991 to 2007.

More ...
AMANDA CLARK, GRAPHIC STAFF WRITER
Local helps homeless woman go back to school


A holiday meal has turned into an even bigger blessing for Sharon Bartley.
Bartley hosted a Christmas feast for the hungry in Rocky Mount and ended up meeting someone whose life she wanted to help change.
Bartley said the December 23 dinner turned out great and she was pleased she was able to make her dream of feeding the hungry a reality.
"We had so much food," Bartley recalled of the dinner.

More ...
AMANDA CLARK, GRAPHIC STAFF WRITER
Sheriff's Office to carry overdose drug


The Nash County Sheriff's Office Patrol and Narcotics Divisions will soon be carrying Narcan to counteract overdoses.
Major Dennis Wooten, of the Nash County Sheriff's Office Narcotics Division, said they were anticipating receiving approval for 40 units. Wooten said they hope to have it by April 1.
Narcan is used to counteract heroin overdoses and is currently being carried by Nash County EMS.

More ...
Amanda Clark, Graphic Staff Writer
Middlesex store owner to serve 20 months in prison
A Middlesex grocery store owner was sentenced to 20 months in prison last week for committing theft of government funds.
Jose Alfonso Rodriguez Collado, 54, of Wendell, operated two grocery stores, one in Middlesex and one in Siler City. In 2012, co-conspirators brought Collado fraudulently obtained U.S. Treasury Checks, which Collado cashed without receiving identification for the individuals listed on the checks or any other source of authority for the co-conspirators to cash the checks.
More ...
NASHVILLE POLICE REPORTS
INCIDENTS
A fraud - credit card/ATM - was reported on 2/25/16 at 1169 Eastern Avenue
A larceny after a breaking and entering, breaking and entering a commercial and damage to property (vandalism) was reported on 2/28/16 at East Coast Equipment, 2612 Eastern Avenue
More ...
NASH COUNTY SHERIFF'S OFFICE REPORTS
An assault on a female was reported on 2/21/16 at 12608 Red Bud Road
A breaking, entering and larceny was reported on 2/21/16 at 2209 Biltmore Road
An overdose and calls for service was reported on 2/22/16 on Weax Parker Lane
A found property was reported on 2/22/16 on US 264 Westbound
More ...
Cooperative Extension to offer class on spices
Nash County Cooperative Extension will be offering a "Spice It Up" class on Thursday, March 17 from 6 until 7:30 p.m.
Learn what spices to combine with foods to make flavors pop while cutting your salt intake.
Registration fee for the class is $20 per person and includes all materials and ingredients.
Participants will make six different spices mixes to take home.
More ...
LEAP YEAR BIRTHDAY
Lifelong Nashville resident Alda E Jones celebrated her 96th year of age and 24th birthday on leap day, February 29, 2016. Nineteen of her friends traveled from Nashville to her retirement home in Raleigh and celebrated with lunch, birthday cake, and gifts.
More ...
Local AKA Chapter celebrates 90 years
Chi Omega Chapter of Alpha Kappa Alpha Sorority, Inc. celebrated 90 years of service at their 90th Anniversary Gala-A Celebration of Legacy on December 19, 2015.
The theme was "A Sentimental Journey." Local officials, guests, the sorority's Mid-Atlantic Regional Director, and sorority members from across the state were in attendance at the event held at the Gateway Centre in Rocky Mount. Retired Brigadier General Arnold N. Gordon-Bray presided over the event.
More ...
Speaker
Rocky Mount Rotarian President Richard Sykes, at left, stands with Dr. Shelton Jefferies, Superintendent of Nash-Rocky Mount Schools. Jefferies spoke at Doubletree of Rocky Mount on his work at West Mecklenburg and Union County Schools and his vision for Nash-Rocky Mount Schools. The club will meet again on Monday, March 7 with guest speaker Pat Daniels, of Nash Community College.
More ...
Nash District 3 candidates speak out at forum


A forum for candidates vying for the District Three County Commissioner seat brought a packed house to the Spring Hope Community Building on Monday night.
J.P. Barnes, Dan Cone and Ed Bissette are all running for the seat currently held by Billy Morgan. Morgan is not seeking re-election to the seat he's held for over 30 years.
Barnes and Cone will be running in the March 15 primary on the Republican ticket. The winner of that race will face Bissette, a Democrat, in the November elections.

More ...
AMANDA CLARK, GRAPHIC STAFF WRITER
Castalia board discusses street repairs, pet registration


There was very little on the agenda for Castalia's regular town board meeting Tuesday.
The board briefly discussed an invitation to participate in Nashville's Blooming Festival, which they respectfully declined.
They also briefly discussed a complaint recently received about Nelms and Barnes Roads. The potholes on Barnes Road could be repaired using monies from the Powell Bill fund, but Nelms Road will not qualify. They will be addressing the concerns.

More ...
JESSICA A. SMITH, GRAPHIC CORRESPONDENT
GIFT TO PEACEMAKERS
Southern Bank presented a $5,000 gift to Peacemakers of Rocky Mount in support of the After School Program. Southern Bank has committed a $25,000 investment to Peacemakers in South Rocky Mount. Pictured from left, After School Program Coordinator, Paula Jones, Southern Bank Vice President and Community Banker, Kim Sutton and Peacemakers Executive Director, Jesse Lewis. Peacemakers is a Christian community development 501c3 organization serving the under-resourced area of South Rocky Mount by empowering citizens with the knowledge and skills necessary to lead successful and sustainable lives.
More ...
DRIVERS RECOGNIZED
Donovan Patrick and Dasmond Andrews were recognized for their efforts in getting Nash Central NJROTC students and staff home safey when a winter storm hit during their field trip to Annapolis, Maryland and Washington, D.C. When the adverse weather conditions became too much for the field trip bus driver, Patrick and Andrews drove all the way to Virginia, relieved the bus driver and drove through hazardous road conditions to bring all of the students and staff home safely.
More ...
Kiwanis Club student of the week
Neil Mehty, Nash Central High School senior, is the Rocky Mount Kiwanis Club student of the week. He plans to attend UNC - Chapel Hill to major in sports medicine. With Neil is Lanny Shuff, Kiwanis Club student of the week coordinator.
More ...
Nash County Animal Friends' Notebook


TO CRATE OR NOT TO CRATE....
Our answer is YES but... When getting a new dog, it is good to crate until you are sure they won't destroy your home! Dogs aren't born with an innate ability to tell what is wrong or not to chew or play with, but need to be taught, when you are there! Even if you don't use it all the time, it is a good place to keep their dog bed and it can become their own personal den for those times when they need a bit of security, like during a thunderstorm. I like to throw a blanket over ours.

More ...
Carol Vierela, NASH COUNTY ANIMAL FRIENDS
RED OAK NEWS


Women in Action of Red Oak Baptist Church met at the church on Thursday, February 25. In addition to their regular meeting, they also discussed plans for making quilt tops for the Shelter of Love orphanage in Cambodia.
A Gideon will be the guest speaker at Red Oak Baptist Church on Sunday, March 6.
The Mildred Griffin Group and the Lucy McIntyre Group will meet on Tuesday, March 8 at 7:00 pm at Red Oak Baptist Church.

More ...
SUZY PEARCE
Pledge of Allegiance
Students from Cedar Grove Elementary School led the Pledge of Allegiance for the Nash-Rocky Mount School Board during the board's February meting. Pictured (L-R) is: Raiden Braswell, Victoria Hill and Charley Nelson.
More ...
Michael Goodmon joins judge panel for Shark Tank event
SpringBoardNC, along with partner organization the Rocky Mount Area Chamber of Commerce, recently announced that Michael Goodmon, VP of Real Estate, Capitol Broadcasting Company, Inc., is joining its judge panel as a fourth "shark" for the event.
"We're pumped to have Michael back this year! He's our version of Mark Cuban and exciting person to be around. He's built businesses, invested in some, and listened to hundreds of pitches." said Phil Dixon, President, SpringBoardNC.
More ...
UDC MEETS
Linda Bryant was the guest speaker for the February meeting of the UDC Bethel Heroes Chapter 636. She spoke on how the difference in population of the North and South listed on the 1850 US Census affected the War Between the States. Bryant is a member of the United Daughters of the Confederacy.
More ...
Luke's Word for the Week


At first, I must admit, I was not a fan. A young teenager going from Scotland Neck to Wilson on Friday nights for some social thing called cotillion? That was the last thing on my mind. It was, however, the first thing on my parents' mind for their middle child growing up in the south.
For me, cotillion was a way to learn how to be fancy in life. They taught us how to treat ladies, how to initiate a conversation with someone of whom you had just met, they even taught us how to eat properly when there were 4 forks in front of you at your place at the dining table.

More ...
LUKE WHITEHEAD
PEACHTREE COMMUNITY NEWS


On a beautiful, spring-like morning Peachtree folks gathered at the church for worship. The sanctuary flowers were given by Robert Sykes in honor of his wife, Amy, on the occasion of her birthday!
Pastor Whitehouse titled his sermon, "The Hidden Purpose of God". It was based on the scripture passage from Philippians 1: 15-18, which was read by Beth Baines. Here Paul was admonishing the church at Rome about rivalry among factions within the church. He said that glorifying Christ should be the main thing.

More ...
BARBARA HARDISON
Guest Speaker
Micajah Pettaway Chapter of the Daughters of the American Revolution held its February meeting at Braswell Memorial Library. Guest speaker, Janice Gravely (far left) spoke on the "American Flag and Its History" She gave toy soldiers to members to keep as a reminder to pray for our men and women serving in the armed forces. Pictured with Gravely is Kay Freeland (far right).
More ...
Nash County Blood Drives for March 2016
Monday, March 7 from 2:30 until 6:30 p.m. at Nashville United Methodist Church, 209 E Washington Street, Nashville
Saturday, March 12 from 9 a.m. until 1 p.m. at Ebenezer Missionary Baptist Church, 652 Raleigh Road, Rocky Mount
Tuesday, March 15 from 2:30 until 7 p.m. at Englewood Baptist Church, 1350 Winstead Avenue, Rocky Mount
Thursday, March 17 from 12 until 6 p.m. at Englewood Presbyterian Church, 100 South Englewood Drive, Rocky Mount
More ...
HONORED FOR EFFORTS
Local Emergency Management Services agencies, Nash County Government, and Nash-Rocky Mount Public Schools Transportation and Maintenance Department collaborated to open a warming station at Spring Hope Elementary School during a recent winter storm. Members of these departments and agencies were honored for their efforts to keep the community safe and warm during the storm.
More ...
Government waste is still an issue


We used to do a feature here at The Soapbox that came from compiled data from Citizens Against Government Waster (CAGW). As this group grew, the report became harder to follow as the release date was less consistent, and was tougher to slog through.
However, Senator Rand Paul, who dropped out of the Presidential race this year because people were caught up in Trump Fever, has done some work for us. Hopefully, now that Trump has taken to quoting World War II Italian dictator Benito Mussolini and refuses to repudiate the KKK, that fever will break.

More ...
Mike Brantley
Mayor Warren Evans loved Nashville


Nashville sure won't be the same without former Mayor Warren Evans around.
Mayor Evans was serving as mayor when I first came to the Nashville Graphic 10 years ago. It was obvious from the moment I met him that he loved the town he served.
Mayor Evans seemed to always be working for the town and the betterment of its citizens. Whether you agreed with his ideas or not, you had to agree that he did what he did because he truly did love Nashville.

More ...
Amanda Clark
Preparing for the Primary Elections


As the March 15 primary approaches, recent changes in state voting law are adding an extra layer of confusion for North Carolinians navigating the path to the polls. It is vital for voters to be prepared for the election on March 15. Voters with questions or concerns can call the national Election Protection hotline at 888-OUR-VOTE (888-687-8683). The hotline is available during early voting and will be staffed by volunteer attorneys and trained UNC Law students on Election Day.

More ...
Brent Ducharme, Attorney-Fellow with the UNC Center for Civil Rights
Backward Glances


TOURNAMENT WINNERS -- This photo was originally published in The Graphic on June 23, 1981. The big winners of the 1981 Nashville Jaycee Pro-Am Invitational are pictured with trophies. From left to right are tournament co-chairman Jim Gardner; medalist and overall second place finisher, Brent Massey; champion Thad Malinowski; and tournament co-chairman, Morris Wilder.

More ...
A PICTORIAL LOOK INTO THE PAST

MITCHELL'S MASTERY. Nash Central's Kayla Mitchell (with ball) drives toward the basket during last Thursday night's home playoff victory.

SUPERB SEASON


ROCKY MOUNT - Nash Central made a bit of history with its top girls basketball season in the past decade -- but the best may be yet to come for the Lady Bulldogs.
After winning the Big East Conference crown -- NC's first league title since 2006 -- the Lady Bulldogs advanced to the third round of the Class 3-A State Playoffs before falling in overtime last Saturday at home against Northern Guilford.
It was the first setback at home the entire season for Central, and that was a point Coach Terri Cash stressed coming into the campaign.

More ...
GEOFF NEVILLE, Graphic Sportswriter
Knights shine in playoffs


RED OAK -- Deep playoff runs and 20-victory seasons have been a customary part of Grover Battle's successful, long-time tenure as the head basketball coach at Northern Nash High School.
The 2015-16 campaign would prove to be no different for the Lady Knights, who achieved both of those lofty goals as part of a strong season.
Northern Nash went 20-6 overall as part of a schedule that concluded last Thursday with a 59-40 setback at powerful Fayetteville Terry Sanford in the second round of the Class 3-A State Playoffs.

More ...
GEOFF NEVILLE, Graphic Sportswriter
DAVIS ACCEPTS WHITLEY AWARD
DUDLEY WHITLEY WINNER. The Nash-Rocky Mount Public Schools Board of Education recently honored Dee Anna Davis for being named the NRMPS Dudley Whitley Coach of the Year. Davis is a Physical Education Teacher, Coach and Athletic Director at Edwards Middle School and also serves as a Cross Country and Outdoor Track Coach at Rocky Mount High School. Davis has 23 years of experience, all with Nash-Rocky Mount Public Schools, and has taught Physical Education at Edwards Middle School her entire career.
More ...

A SUPER START. Former Northern Nash High School standout Shelby Godwin is off to an effective start this spring as a member of the fast-pitch softball squad at North Carolina Wesleyan College.

NC Wesleyan begins its softball schedule


ROCKY MOUNT -- North Carolina Wesleyan College's softball team won a trio of games at this weekend's Grand Slam Triangle Classic.
On Saturday in Cary, the Bishops opened up with a 10-7 win over Washington College before dropping a 12-1 contest to Roanoke later in the evening.
Sunday's home opener featured 11-10 and 8-0 victories over NYU and Wilson, respectively.
Versus Washington, the Bishops plated five runs in the seventh inning to take a 10-4 lead, then held off a furious WC rally to hold on for the 10-7 victory.

More ...
Staff Reports
Red Oak schedule finalized


RED OAK -- Red Oak Middle School's girls soccer schedule will kick off March 9 with a road meeting at Forest Hills.
Shannon Michaels and Phillip Michaels will serve as the coaches for the Lady Tigers.
All contests will start at 4 p.m.
Red Oak's complete ledger is as follows, with home games listed in CAPS:

More ...
Staff Reports

FANCY PASSING. Southern Nash's Damien Bryant (center) dishes to a teammate during last Tuesday's home triumph over Western Alamance in the Class 3-A Boys Basketball State Playoffs.

SNHS Spectacle


STANHOPE -- Considering their past history, it was no surprise that the Southern Nash Firebirds were not in the preseason conversation as one of the clubs to beat in the Big East Conference boys basketball standings.
But Southern Nash would tie for the regular season crown before winning the league tournament title in thrilling fashion against Rocky Mount.
SN's heroics didn't stop there, however. The Firebirds would defeat Western Alamance and Eastern Wayne in the Class 3-A State Playoffs before wrapping things up last Saturday with a third-round loss on the road against powerhouse Eastern Alamance.

More ...
GEOFF NEVILLE, Graphic Sportswriter
NASH COUNTY FUTSAL UPDATE


NASH COUNTY -- Listed are the latest scores from the Nash County Parks and Recreation Department's Youth Futsal League:

More ...
Staff Reports
NASH CO. HOOPS REPORT


NASH COUNTY -- Here are updated results from the Nash County Parks and Recreation Department's Youth Basketball League:

More ...
Staff Reports
NC State takes diamond series


RALEIGH -- The No. 8-ranked North Carolina State University baseball rallied for a series-clinching win over Wright State, 8-4 on Sunday at Doak Field at Dail Park on the NCSU campus.
The Wolfpack (5-2) fell behind for the seventh game in a row, affording Wright State (5-2) a 1-0 lead in the top first.
Josh McLain scored following a leadoff double to tie it 1-1 through an inning.

More ...
Staff Reports
STATE TRACK CHAMPS
Members of the Rocky Mount High School Track and Field Team, Coach Keith Barnes, Coach Mark Davis and Coach Sonya Pickett were recognized for earning the NC High School Athletic Association (NCHSAA) State Individual 3A Championships by NRMS Board Chair Reginald Silver and Superintendent Dr. Shelton Jefferies at the February board meeting.
More ...
STATE FOOTBALL CHAMPS
The Nash-Rocky Mount Board of Education recently honored the Rocky Mount High School football team for winning the NC High School Athletic Association (NCHSAA) State Class 3-A Football Championship. The team won the championship by playing against South Point High School at Kenan Memorial Stadium in Chapel Hill. The final score was 24-21. Pictured are members of the RMHS Football Team and Head Coach Jason Battle and Coach Carter Varnell with Board Chair Reginald Silver and Superintendent Dr. Shelton Jefferies.
More ...
AIRBORNE
Nash Central's Kayla Mitchell (middle) goes up in the air to gain possession during last Thursday night's home victory over Erwin Triton.
More ...
COLLISION COURSE
Nash Central's Michaela Nelms (with ball) collides with an Erwin Triton player as part of last Thursday night's state playoff showdown at the NCHS Gymnasium.
More ...