Subscribe/Access
Advertisements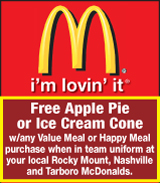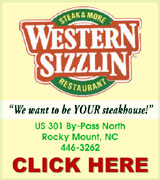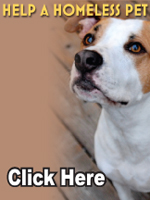 Sections
Member Options
Back
Nashville Elementary plans 5K run


Nashville Elementary School requested the Town of Nashville get on board with its plans to build a new playground at the school.
Nashville Elementary Principal Quintin Mangano, along with several students from the school, attended Tuesday night's meeting to discuss their plans with council members.
Mangano told council members the school was hoping to develop an annual 5K run which would raise money to help with the playground.

More ...
AMANDA CLARK, GRAPHIC STAFF WRITER
Dormitory demolition raises concern


Several concerned citizens were present at Red Oak's regular town board meeting Monday. Last month, the board unanimously decided to begin collecting bids for the demolition of the old dormitory, located across from Red Oak Elementary. At the January meeting, Mayor Pro Temp Levell Langley commented, "That is too much liability sitting there right now."

More ...
JESSICA A. SMITH, GRAPHIC CORRESPONDENT

Dr. William T. Wright was the guest speaker for the annual Martin Luther King, Jr. Banquet, held on Sunday. Wright challenged everyone to keep King's dream alive by continuing to help others.

Locals celebrate MLK legacy


To keep the dream of Dr. Martin Luther King, Jr. alive, everyone has to do their part.
That was the challenge issued by Dr. William T. Wright on Sunday afternoon at the annual Dr. Martin Luther King, Jr. Banquet, sponsored by Nashville's Willing Workers.
The event was slated to be held on Sunday, January 17 but was postponed due to inclement weather.

More ...
AMANDA CLARK, GRAPHIC STAFF WRITER
Planning board denies waiver request


Sunlight Partners will have to wait the required time to reapply for a rezoning that would allow the group to construct a solar farm on Old Bailey Highway, Nashville's Planning Board decided last Wednesday night.
Sunlight Partners requested a rezoning at 1139 Old Bailey Highway in October. The property is in Nashville's Extraterritorial Jurisdiction.
Sunlight Partners wants to put a solar farm energy generating facility on the property, which is 37 acres. The solar farm would be 25 acres.

More ...
AMANDA CLARK, GRAPHIC STAFF WRITER
County okays solar farm


A 355-acre solar farm was approved on Monday morning by Nash County Commissioners.
Commissioners approved a conditional use permit for the solar farm, which will be located on the east side of Frazier Road between NC Highway 231 and Old Nash Road.
The petition was submitted by Gerry Dudzik, who represents Carolina Solar Energy as well as Richard Brantley on behalf of the property owner, E. Brantley, LLC.

More ...
AMANDA CLARK, GRAPHIC STAFF WRITER
Mini Relay for Life is Saturday


Nash County Relay for Life is keeping off its Relay season on Saturday with a mini version of its annual event.
A mini Relay for Life will be held on Saturday, February 6 at Golden East Mall from 9 a.m. until 5 p.m.
Barbara Gill, who serves on the Relay for Life Committee, said the mini event will feature several teams who will be selling a variety of items.
"It's like the real Relay but on a much smaller scale," Gill said.

More ...
AMANDA CLARK GRAPHIC STAFF WRITER
Cedar Grove students get dental examines


Students at Cedar Grove Elementary School received a visit from a Rocky Mount dentist on Friday as part of a national program that provides dental services to under served children.
Around half of the school's 220 students participated in a pre-screening on Friday by Dr. Frank Courts, a pediatric dentist in Rocky Mount.
The visit is part of the national program, "Give Kids a Smile," which was launched with the American Dental Association in 2003 through the partnership of organizations and volunteers to provide services to under served children.

More ...
AMANDA CLARK, GRAPHIC STAFF WRITER
NRMPS continues to work on improvement plan


Nash-Rocky Mount Public Schools continues to make progress on its District Improvement Plan.
The Board of Education received updates on two of the plan's goals on Monday at the board's regular meeting.
The plan was put together in response to the school system being deemed a low-performing district.
Low performing districts are any district where the majority of schools are deemed low performing.

More ...
AMANDA CLARK, GRAPHIC STAFF WRITER
Castalia native offers community development idea to town


Jenny Braswell of Braswell Writing and Development Services made a presentation to the town board of Castalia during their regular monthly meeting Tuesday, offering her services to the town for 6 months at no cost.
A native of Castalia, Braswell has experience in economic, non-profit, and work-force development. She is launching a program called the NC Crossroads Initiative, an opportunity to "work with and represent and advocate for the town." As Braswell explained, "The beginning of this idea came when I was working at the NC Rural Center - in their Rural Economic Development Institute Program.

More ...
JESSICA A. SMITH, GRAPHIC CORRESPONDENT
Nashville woman killed in accident
A Nashville woman was killed last week after a head-on collission in the Sandy Cross area.
According to the North Carolina Highway Patrol, 54-year-old Kim Eggers Page, of Nashville, was traveling north on NC 58, north of West Mount Drive near Nashville, when she crossed the center line and collided with another vehicle, driven by Cynthia Harrison Wilkins, 55, of Rocky Mount.
Page was killed in the accident.
More ...
NRMPS announces make-up days
Nash-Rocky Mount Public Schools has announced its make-up plan for school days missed due to inclement weather on January 22 and January 25.
The make-up day for January 22 for traditional schools is March 7 while the make-up day for January 25 is June 8.
The make-up day for January 22 for the Nash-Rocky Mount Early College is May 20 while the make-up day for January 25 is May 23.
The primary goal of the make-up plan is to ensure all students recover critical instructional time lost during the inclement weather days.
More ...
NASH COUNTY SHERIFF'S OFFICE REPORTS
A breaking, entering and larceny was reported on 1/24/16 at 7589 North Frazier Road
A call for service was reported on 1/25/16 at 7771 US 264A
A larceny of a firearm was reported on 1/25/16 at 4628 Macedonia Road
A misdemeanor was reported on 1/26/16 at 463 Lee Lane
More ...
NASHVILLE POLICE REPORTS
INCIDENTS
A larceny was reported on 1/25/16 at Wal-Mart, 1205 Eastern Avenue
A possession of an open container of alcohol in the passenger area of a vehicle and driving while impaired was reported on 1/26/16 in the parking lot of L&L #14, 479 W Washington Street
More ...
Nashville Chamber seeks Distinguished Citizen
The Nashville Chamber of Commerce is seeking nominations for this year's Distinguished Citizen.
Nominees do not have to be a chamber member nor does the nominating individual or group. The nominee should be a citizen or business person from the Nashville area and should be a person who strives to make our community a better place for all.
The winner of this award will be honored at the annual awards ceremony on March 3, 2015 at the Nash Arts Center in downtown Nashville.
More ...
Battleboro man charged with embezzlement
An employee at Boddie Noell Enterprises was arrested last week and charged with embezzlement.
Ted Polensky, 48, of Plantation Drive, Battleboro, was charged following an investigation that began in November. Polensky was the Director of Loss Prevention at Boddie Noell Enterprises. He had been employed at the company for nine years.
The Nash County Sheriff's Office Criminal Investigations Division charged Polensky with 15 counts of embezzling totalling over $1,000.
More ...
Florida man charged in I-95 accident
A Florida man was charged in an accident that blocked lanes on I-95 on Sunday morning.
Nash County Troopers responded to an accident around 10:15 a.m. on Sunday, January 31 on I-95 Northbound, near the 132 mile-marker.
According to investigators, a tractor trailer driven by Kevin Eugene Ellis, 31, of Middleburg, Florida, was traveling north on I-95 when his vehicle veered into the grass median. Ellis overcorrected, which caused the tractor trailer to jackknife and overturn. As a result, both northbound lanes were blocked for around an hour.
More ...
Johnson, Howell wed
Dana Stewart Johnson and Brandon Yates Howell were united in marriage on October 10, 2015 during a 5:30 p.m. ceremony held at the Imperial Centre for Arts and Sciences in Rocky Mount. The ceremony was officiated by Dr. David L. Cook.
The bride is the daughter of Mr. and Mrs. Phillip Luther Johnson of Rocky Mount.
More ...
Owners donate Rocky Mount Inn to NC Wesleyan College
The Rocky Mount Inn, a landmark on Highway 301 just a little over two miles south of North Carolina Wesleyan College, was recently donated to the college by its long-time local owner, prominent businessman Dong Jin, and his family.
"The college is extremely grateful for this very generous gift," said Wesleyan President Dr. Dewey Clark. "We are pleased at how well-kept the facility is. It's in great condition and opens up some exciting possibilities for the college.
More ...
Joyner receives certification
Cliff Joyner of the financial services firm Edward Jones in Nashville has been authorized by the Certified Financial Planner Board of Standards (CFP Board) to use the certification mark CFP®.
Joyner successfully completed CFP Board's initial certification requirements, which include completion of financial planning coursework and passing a comprehensive examination.
More ...

Mark Little
Rocky Mount pastor to host 2016 Shark Tank
SpringBoardNC, along with partner organization the Rocky Mount Area Chamber of Commerce, has announced that James D. Gailliard, Sr., Pastor, Word Tabernacle Church has joined the program as the host of Shark Tank by SpringBoardNC 2016. Joan Siefert Rose, CEO, Council of Entrepreneurial Development, Sterrett Lloyd, President, Draka Elevator Products, Inc., and Mark Little, Director, NCGrowth have also agreed to serve as "sharks" (judges) for event.
"We are thrilled to have such an incredible mix of community and business leaders, entrepreneurial experts and CEOs joining our program" said Phil Dixon, President, SpringBoardNC. "With their expertise and guidance, we are in for a really fun, exciting competition"
More ...
Nashville Elementary Odyssey of the Mind team holds fundraiser
Nashville Elementary School's Odyssey of the Mind teams are preparing for an upcoming regional competition and are raising money to help with expenses.
Westridge Grill has agreed to donate a percentage of their profits on Monday, February 1 to the school's Odyssey of the Mind teams. Have a meal anytime during that day and help support Odyssey of the Mind.
Odyssey of the Mind is an international educational program that provides creative problem-solving opportunities for students from kindergarten through college.
More ...
MILITARY BRIEF
U.S. Army Reserve Pvt. Tiaysha D. Thomas has graduated from basic infantry training at Fort Jackson, S.C.
During the nine weeks of training, the soldier studied the Army mission, history, tradition and core values, physical fitness, and received instruction and practice in basic combat skills, military weapons, chemical warfare and bayonet training, drill and ceremony, marching, rifle marksmanship, armed and unarmed combat, map reading, field tactics, military courtesy, military justice system, basic first aid, foot marches, and field training exercises.
More ...
Spelling Bee Champions
Anna Strickland (right) has been named the Southern Nash Middle School Spelling Bee Champion. Also pictured is Ashley Moore (left) who was named first runner-up. both girls are in the 7th grade and will be competing in the district-wide Advancement Spelling Bee on March 10 at 6:30 pm, at the Dunn Center on the campus of NC Wesleyan College. The Advancement Spelling Bee is sponsored by the Delta Center for Life Development, and the winner will receive an all-expense paid trip to Washington, DC, to compete in the Scripps National Spelling Bee.
More ...
Daughtridge receives 2015 REALTOR of the Year Award
The Rocky Mount Area Association of REALTORS recently held their annual Installation of Officers and Awards Banquet at Birchwood Country Club in Nashville. Treasure Faircloth, 2016 President Elect of the North Carolina Association of REALTORS installed the officers. The 2016 officers for The Rocky Mount Area Association of REALTORS are Max Avent, President; Ken Sikes, President Elect; Kenny Bullard, Vice President; Judy Winstead, Secretary; Bill Soloman, Treasurer.
More ...
Fifth Duke K.I.D.S. Golf Classic
Nash Community College is one of the beneficiaries of the Fifth Duke K.I.D.S. Golf Classic held recently at Belmont Lake Golf Club. The event raises money for Duke Children's Hospital to assist Kids In Desperate Situations (K.I.D.S.). The lobby on the first floor of the College's Continuing Education and Public Services Building was named this year in honor of contributions to the College by West Mount Ruritan Club and Duke K.I.D.S. Donations from the event to the College will aid in the education and training of current and future EMS and Nursing students.
More ...
PEACHTREE COMMUNITY NEWS


On a beautiful, sunny morning, Peachtree Folks gathered for worship. [It was hard to realize that services were cancelled just last Sunday on account of ice and snow.]
Sanctuary flowers were given by Bob and Fran Bunn in honor of their son, Bobby, on the occasion of his birthday. The Adult Choir, under the direction of the pastor, sang "Thy Word."

More ...
BARBARA HARDISON
RED OAK NEWS


Baptist Men's Day was wonderful at Red Oak Baptist Church on Sunday, January 31! The day began with the Baptist Men's Breakfast and then the men led all parts of the morning worship service. The Men's Choir led the music and performed a special selection. Phil Davenport gave the welcome and announcements followed by prayer. Nate James, Associate Pastor, performed on guitar. Justin Carp shared a great message. Larry Camp gave the benediction. Thanks to everyone who worked to make this day special.

More ...
SUZY PEARCE
Luke's Word for the Week


It's hard to believe, but it's already February. Wasn't it just yesterday we were mourning the end of summer? Wasn't it just yesterday we were discussing whether the Carolina Panthers could actually make it to the Super Bowl? Wasn't it just yesterday we celebrated Christmas? My how time flies.
Time goes so quickly that we are now less than a week from Ash Wednesday, which is the beginning of Lent. In the Christian tradition Ash Wednesday is the beginning of Lent (the 40 days prior to Easter).

More ...
LUKE WHITEHEAD
BEULAH COMMUNITY NEWS


Hope everyone is doing great and were safe and warm during the snow and ice we had. If you have watched the news you will realize we, here, were blessed. Some other areas are much worse. Usually when we face individual problems we can always see others that have things much worse. Always be thankful for all your blessings! We have a really great blessing! Our little great grandchild, Autumn Fisher, whom we have asked you to pray for, had her heart surgery on January 28 and she is doing great.

More ...
WILMA ENROUGHTY
Donation
Marianne Matthews (at left), Mu Chapter Treasurer, received a donation from Dianne Day (at right), Mu Chapter member and Pampered Chef Consultant. Day organized a fundraiser for Mu Chapter of Delta Kappa Gamma Society International and donated her commission to the chapter. The funds will be used to continue to support beginning teachers, Schools in Africa, as well as a variety of professional development opportunities for members.
More ...
Nash County Blood Drives for Feb 2016
Friday, February 5 from 2 until 6 p.m. at Parkwood Baptist Church, 1731 Hunter Hill Road, Rocky Mount
Wednesday, February 10 from 8:30 a.m. until 2:30 p.m. at Nash Community College in Building A, 522 N Old Carriage Road, Rocky Mount
Wednesday, February 10 from 10 a.m. until 3:30 p.m. at Nash Health Care Systems, 2460 Curtis Ellis Drive, Rocky Mount
Friday, February 12 from 11 a.m. until 3 p.m. at Braswell Memorial Library, 727 North Grace Street, Rocky Mount
More ...
Movie is high impact, really makes you think


My buddy John and I met in Wilson the other day for lunch. He's left Nash County, but somehow over the course of his life missed dining at one of our neighboring county's finest icons: Dick's Hot Dog Stand.
Many stories have been written about this place, so I won't belabor the point. It was the first time I'd set foot in there without seeing Soc, the founder's son and proprietor for the better part of a half century. Lee, the grandson, was still ringing the register, and the wait staff, while different faces, fit the same, kind, smiling profile as ever.

More ...
Mike Brantley
The full experience of having three boys


As I sat in Monday morning's meeting of the Nash County Board of Commissioners, I had trouble paying attention.
I kept thinking about how a year ago, I was preparing to go into labor. I didn't know it at the time or I certainly wouldn't have covered the meeting but my water broke right in the middle of that February 2, 2015 meeting!
It was pretty exciting, and scary, to say the least. But in the end, things turned out pretty good. I ended up with yet another cute little boy.

More ...
Amanda Clark
Thank you West Mount Fire Department


Dear Editor,
We are all grateful for the service of local firefighters and other first responders, but we seldom take the time to thank them for their service. Our volunteer firefighters are dedicated, hard-working, selfless, and brave men and women. Volunteer firefighters make countless calls for all types of help regardless of the time of day or night.

More ...
LETTERS:
Backward Glances


This photo was found in The Graphic's May 26, 1981 archives. Members of Den 1, Pack 76 of the Nashville Boy Scouts passed out information on Nashville's Community Watch program.

More ...
A PICTORIAL LOOK INTO THE PAST
Nash County Animal Friends' Notebook


YOU FOUND A PET. Now What? CAUTION - Make sure the owner IS the owner. Ask for vet records, photos. There are dog fighters picking up bait dogs, etc.
ABUSED or MISTREATED? - Not necessarily, don't assume. A dog's appearance can drastically change within a short period and so can their behavior when lost. They lose weight, get injuries and matted plus a scared dog will continue to act that way with their finder.

More ...
Carol Vierela, NASH COUNTY ANIMAL FRIENDS

JOB WELL DONE BY JAHLIA. Northern Nash's Jahlia Williams (right) drives toward the basket during last Friday's home victory versus Wilson Hunt.

PEAK PERFORMER


RED OAK - Grover Battle thinks the best is yet to come for his Northern Nash High School girls basketball team -- and that might be a daunting proposition for the Lady Knights' opponents in the Big East Conference standings.
Battle is of the belief that the Lady Knights are still in the process of peaking despite a recent strong showing in the league.
For Northern, that spurt continued last Friday as the pulled away in the second half to defeat Wilson Hunt by a 54-32 margin at the NNHS Gymnasium.

More ...
GEOFF NEVILLE, Graphic Sportswriter
WHITLEY WINNER


NASHVILLE -- Dee Anna Davis was named as the Nash-Rocky Mount Public Schools (NRMPS) Dudley Whitley Coach of the Year last Wednesday.
The award presentation took place at Rocky Mount High School prior to the boys varsity basketball game.
The Coach of the Year award is named after Dudley Whitley, a long-time NRMPS employee who held various roles during his 35 years of service to the district.
Whitley started his career as a teacher and coach, but went on to serve in other roles that included: Principal, Director of Special Services, Assistant Superintendent, Superintendent and NRMPS Athletic Director.

More ...
Staff Reports

BIG WINNER. Undray Cherry and the Northern Nash Knights picked up an important league decision last Friday night at home against the Hunt Warriors.

Northern nabs key conquest


RED OAK -- Uncertainty abounds heading into the final two weeks of what has been a parity-filled season in the Big East Conference boys basketball standings.
But this much is certain -- the Northern Nash Knights will need a strong finish in order to obtain one of the league's available spots for the Class 3-A State Playoffs.
Even with a strong overall record (12-4), the Knights went through a tumultuous stretch in Big East action that left Coach Henry Drake's club needing an effective finish in order to return to the playoffs for the second straight campaign.

More ...
GEOFF NEVILLE, Graphic Sportswriter
NCWC nabs wins at home


ROCKY MOUNT -- The North Carolina Wesleyan College Battling Bishop men's basketball team swept a pair of USA South games last weekend at home, earning victories over Piedmont College and William Peace University in Everett Gym.
Sophomore Adrian Moore continued his solid play of late, averaging nearly 20 points and six assists per contest over the two-game set.
Versus Piedmont on Saturday, the Bishops never trailed en route to a 77-69 win.

More ...
Staff Reports
Nashville will host signups


NASHVILLE -- The Nashville Parks and Recreation Department will be hosting spring registration for baseball and softball.
Registration will take place at the Town Hall of Nashville from Feb. 1-26 from 8 a.m.-5 p.m.
Cost is $15 for residents or $25 for non-residents.
Ages are as follows:

More ...
Staff Reports
Drake inducted into HOF


GOLDSBORO -- Add another accomplishment to J. Enid Drake's Hall of Fame coaching career.
Already a member of the Halls of Fame for Louisburg College and the National Junior College Athletic Conference, Drake was enshrined earlier this month as part of the 44th Class of the George Whitfield Hall of Fame.
The prestigious group featured 21 inductees, including Drake and University of North Carolina legend and Rocky Mount High School alum Phil Ford.

More ...
GEOFF NEVILLE, Graphic Sportswriter
BUCKET BOUND
Northern Nash's Keyonte Cherry (with ball) takes the baseline during last Friday's home triumph against the Wilson Hunt Lady Warriors.
More ...
SHOOTING STAR
Northern Nash's Darius Spragley (right) paced the Knights in scoring during last Friday's important Big East Conference win over Wilson Hunt.
More ...
THE RIGHT LANE
Northern Nash's Jahlia Williams makes her way into the paint during the Lady Knights' home conquest last Friday night against league opponent Wilson Hunt High School.
More ...