Subscribe/Access
Advertisements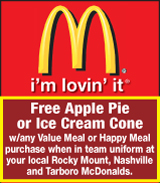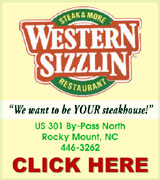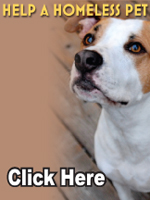 Sections
Member Options
Back
Missing man found deceased
A Castalia man recently reported missing was found on Friday deceased in his vehicle.
Albert Walton, III, 40, was last seen leaving his Church Street home in Castalia on December 8 at around 8:30 p.m. He was reported missing last week by the Nash County Sheriff's Office.
After a search, a North Carolina Highway Patrol helicopter spotted Walton's vehicle in a wooded area in near Highway 58 and Warrick Road.
More ...
Nashville Elementary School closer to getting new playground


Nashville Elementary School is well on its way to getting a new playground for students.
Thanks to a successful Fall Festival in November, the school's PTA now has over $10,500 to put towards the first phase of the new playground.
Carrie Morningstar, a teacher at Nashville Elementary School who also serves as the chair of the Playground Committee, said much of the money raised was thanks to a donation of several Carolina Panthers tickets. The tickets were donated by the Panthers but Morningstar said the donations would have never happened if not for the work of a fifth grader at the school.

More ...
AMANDA CLARK, GRAPHIC STAFF WRITER
County audit reflects healthy financial status


Nash County Commissioners heard a positive audit report on December 7 at their regular monthly meeting.
Kari Dunlap, of Martin Starnes and Associates, presented the highlights of the audit to commissioners. This was Dunlap's first time working on the audit for Nash County.
Dunlap reported that Nash County's total net position ended at $54 million, a $3.9 million decrease, primarily due to the implementation of the GASB 68. Dunlap said that accounted for $3.5 million of the decrease.

More ...
AMANDA CLARK, GRAPHIC STAFF WRITER
Santa visits
Santa Claus and Mrs. Claus visited Nashville's Cooley Library on Thursday, December 10 to read to children and hear their Christmas wishes. Pictured, Abygail Price, 4, visits with Santa and had her picture taken. Mrs. Claus read "'Twas the Night Before Christmas" to children before Santa's visit and delivered candy canes to all who came out.
More ...
Faith Christian School collects Toys for Tots


Every year, just before Christmas, David Sannes collects toys at various places for Toys for Tots. And every year, Faith Christian School seems to be his largest collection point.
Sannes serves as the area program director for Toys for Tots for this area, which serves Martin, Halifax, Edgecombe, Northampton and Nash Counties. Sannes said there are 850 campaigns in the country.

More ...
AMANDA CLARK, GRAPHIC STAFF WRITER

Rachel Godwin and Charlie Crumley (L-R) sold their goodies at the Clover Cafe at the Holiday Extravaganza on Friday, December 4.

Nash County 4-H Christmas Snapshots


Nash County 4-H changed up its annual shopping event this year, making the Holiday Extravaganza a one-day shopping event followed by a Festival of Tables on Friday, December 4.
The Festival of Tables included a catered meal, fashion show, door prizes and special discounts from vendors.
On Saturday, December 5, The Circuiteers 4-H Club showcased its Festival of Lights with a kick-off celebration.

More ...
Graphic photos by Amanda Clark

Brandon Kyle Smith
Rocky Mount men arrested for breaking and entering
Two Rocky Mount men were arrested last Wednesday and charged with breaking into a home.
Rocky Mount residents returned home on Wednesday, December 16 and discovered their home had been broken into and a gaming system and several games were missing.
According to the Nash County Sheriff's Office, several persons of interest were located and questioned.
More ...
NASH COUNTY SHERIFF'S OFFICE REPORTS
A second degree sexual offense was reported on 12/14/15 at 4230 Green Hills Road
A breaking, entering and larceny and injury to real property was reported on 12/14/15 at 2316 Briwig Road
A damage to personal property was reported on 12/14/15 at 11623 Old Smithfield Road
A possession with intent to sell and deliver cocaine, maintaining a dwelling for a controlled substance and possession of marijuana was reported on 12/14/15 at 7641 Southern Nash High Road
More ...
NASHVILLE POLICE REPORTS
INCIDENTS
A simple physical assault was reported on 12/14/15 at Prestwick Drive, in the cul-de-sac near S. First Street
A possession of counterfeit money was reported on 12/17/15 at Just Save, 731 E Washington Street
An involuntary commitment was reported on 12/18/15 on Woodfield Drive
More ...
Nash County Blood Drives for January 2016
Saturday, January 2 from 10 a.m. until 2 p.m. at Thorne's Chapel Baptist Church, 1624 Windsor Drive, Rocky Mount
Tuesday, January 5 from 3 p.m. until 7 p.m. at the Red Oak Volunteer Fire Department, 7951 Red Oak Boulevard, Red Oak
Thursday, January 7 from 12 until 6 p.m. at Englewood Presbyterian Church, 100 South Englewood Drive, Rocky Mount
Friday, January 8 from 11 a.m. until 4:30 p.m. at Englewood Presbyterian Church, 100 South Englewood Drive, Rocky Mount
More ...
SERVICE AWARD
Longtime Nash County Commissioner Lou Richardson (center) was honored by the Nash County Board in November for her service to the board. Richardson was elected in 1995 and filled the seat of her husband. Richardson has served on numerous committees and boards. Richardson received a framed copy of her service award by Nash County Commissioner Chair Fred Belfield (at right) and County Manager Zee Lamb (at left). Richardson's family was also on hand to celebrate her achievement.
More ...
Red Oak swears in temporary commissioner to fill vacancy


Three Commissioners took their oaths of office at the Town of Red Oak's last regular board meeting in 2015 on December 7th. Tony Bennett and Bill Moore were re-elected to the board and will continue to serve in their current capacity. Craig New, who was appointed during the November meeting to temporarily fill one of the two vacant board seats, was also sworn in.
After the brief swearing in, the board approved a motion to split the cost of a phone line with Red Oak United Methodist Church.

More ...
JESSICA A. SMITH, GRAPHIC CORRESPONDENT
Small receives 2015 NCC Ambassador Award
Nash Community College recently announced the 2015 Ambassador Award recipient is Andrew Small, NCC Director of Instructional Media. Each year, the award is given to a full-time employee or group of employees who provide outstanding representation of the College in the community. Andrew Small serves as Executive Producer of Studio 67 and Chief Operator of the College's student run radio station, Big Bang Radio - WNIA 89.1 FM.
Since joining the College in 2010, Andrew Small has been an integral member of the marketing team, participating in numerous award-winning projects.
More ...
Canned Food Drive 2015
Southern Nash Middle School recently announced the results from the Canned Food Drive 2015. The school goal was set for 4,770 non-perishables; however, students surpassed every expectation by donating 7, 261 food items this year. The school held a Pep Rally to celebrate this success. At the Pep Rally, a team from each grade level used their donations to create a sculpture. The 7th grade team won the competition with their impressive Eiffel Tower (complete with the message "Pray 4 Paris"). The school averaged just over 9 non-perishable items per student.
More ...
Nash Central Middle School announces honor rolls
A Honor Roll
Ryan Agan, Michael Alford, Estevan Alvarado-Hernandez, Katherine Bailon, Kamrynn Bakerman, Rebecca Barnes, Walker Bastian, Kylie Billups, Adrianna Blackmer, Lilly Boone, Haley Bowen, Daniel Bowers, Kyleigh Bragg, Aaron Bridges, Charles Brown, James Bulluck, Demoni Burroughs, Lynnlee Chafin, Victoria Chandler, Chet Christman, Katherine Cockrell, Margaret Collier, Katie Collins, Dalton Comisford, Abbygail Cook, Joseph Cook, Braeveon Cooper
More ...
Southern Nash Middle School announces honor rolls
A Honor Roll
Ernan Agustin Pascual, Julianna Airgood, Zollie Alford, Taylor Anderson, Layla Austin, Anna Baines, Jesse Barnes, Carson Beckham, Levy Brantley, Grayson Braswell, Eric Braxton, Avery Britt, Tyler Bunn, Alexis Campos-Martinez, Daniel Carter, Trinity Clanton, Lexie Collins, Kacey Cooper, Jasmine Covarrubias, Olivia Cruz, Greyson Curtis, Alexa Daniel, Maricela Diaz, Julian Dominguez, Anaiya Dunston, Enrique Espiritu-Dominguez, Kelly Fernandez, Matthew Foster, Katelynn Gardner, Rebecca Garlanger, Lily Gibson, Leah Gilliam, Tricia Glover, Andrea Gonzalez, Jada Grimes, Taylor Grissom
More ...
Reverend Joyner returns home after attending Heroes Banquet
Reverend Richard Joyner was welcomed home after his trip to attend the CNN Heroes Awards Banquet in New York, NY.
Joyner, along with Garrie Moore, Executive Director, Conetoe Family Life Center, attended the star-studded award ceremony, where he was heralded as one of the top ten CNN Heroes of 2015. As a member of the top ten, Reverend Joyner had been in the running to be named CNN Hero of the Year, but Maggie Doyne from BlinkNow, a Nepalese organization, took home the top honor.
More ...
PEACHTREE COMMUNITY NEWS


On a beautiful, winter morning Peachtree folks gathered at the church for worship. It was the fourth Sunday in Advent and the theme was 'Love'. The Advent reading was led by Doug and Cheryl Hayes, with Doug lighting the last candle in the wreath. The altar flower arrangement for the month of December was given by Bob and Fran Bunn in memory of Jeff Nelson, son of Bill and Dorothy Nelson.

More ...
BARBARA HARDISON
AVENTON COMMUNITY NEWS


Merry Christmas Graphic Readers.
Due to my computer being sick with a bug and me having to use my iPhone, there will be no Aventon news, but I will share a Christmas memory. After Thanksgiving, Ben would give me money to do my Christmas shopping. I can still see him and hear him as he gave me the check; "make it last Jo!" I love simple, little memories; they are so precious or should I say priceless.

More ...
JOJO RICKS
Luke's Word for the Week


Come Christmas: An Advent Prayer
Zechariah, do you believe in this word you have heard from the angel? For from the womb of your wife will come the introduction to the redemption of children forever.
Elizabeth! I hope you will receive and hearten your cousin; she is anxious and she needs the encouragement you can provide.

More ...
LUKE WHITEHEAD
RED OAK NEWS


Women in Action of Red Oak Baptist Church met at the church on Tuesday, December 15. They enjoyed a Christmas supper followed by the program. The group donated Christmas gifts for a family at My Sister's House. They enjoy participating in this Adopt-a-Family program each year at Christmas.
Congratulations to Nate James and Jordan Widgeon who were united in marriage on Saturday, December 19! Nate is the Associate Pastor/Minister of Youth and Children at Red Oak Baptist Church.

More ...
SUZY PEARCE
Nashville Willing Workers
The Nashville Willing Workers held their annual raffle yard sale in October. The winner of the raffle was picked at the Whirleygig Festival on November 7 by Kenneth Robinson, of the Traffic Division of the Wilson Police Department. Pictured above is Ernestine Peete, of the Willing Workers with Kenneth Robinson of the Wilson Police Department.
More ...
Tar River Chapter of the National Wild Turkey Federation
The Tar River Chapter of the National Wild Turkey Federation visited My Sister's House just prior to Thanksgiving to donate turkeys as well as sweet potatoes for the organization to give to its clients. The organization donates turkeys and sweet potatoes each year to several local organizations. Pictured (L-R) is: Bill Collart, Tommy Parker and Jim Vickers, all of the Wild Turkey Federation with Cynthia Kornegay, Executive Director of My Sister's House.
More ...
G.R. Edwards Middle School announces honor rolls
A Honor Roll
Gabriel Asbell, Allison Baker, Elliot Boone, Carson Browder, Mary Elizabeth Buck, Isabella Calderon, Dwayne Colmes, Eden Curtiss, Olivia Daugtridge, David Daughtry, Logan Driver, Macy Floyd, Linster Frazier, Elizabeth Gall, Anna Gaynor, John Hamm, Elizabeth Harris, Myah Harrison, Majala Henderson, Marcus Howard, Tatum Janke, Cryshantah Johnson, Ja'Lynn Johnson, Layali Kasem, Diamond Kinard, Caroline Land, Jenna Lavely Jacob Lindsey
More ...
A classic to enjoy this holiday season


As we make our last minute preparations for Christmas this week, most of us will view the holiday as the way we've celebrated every year. There are Christmas parties, traditions, meals, fellowship, church dramas and cantatas, and of course, the gift giving.
Christmas in this country has not always been a big deal. There was even a time when some colonies actually outlawed the celebration of the holiday.
Right after the Revolutionary War, all things English were "out of style," and the holiday wasn't celebrated across the country.

More ...
Mike Brantley - 1 opinion posted
Getting Santa letters ready, with a little help


It's kind of become a tradition to share my kid's letters to Santa. Corbin and Devin are actually old enough to somewhat do their own letters now (and they did) but I enjoy helping them so as is tradition, I'm sharing letters with you. Enjoy!

More ...
Amanda Clark - 1 opinion posted
Nash County Animal Friends' Notebook


Love is the greatest gift anyone can give. If you love your pet and wish to keep them healthier, you will spay or neuter your pet. It helps prevent cancer, besides making pets have less behavior problems. For example, it is seldom that a stray comes to the Shelter that is fixed! They go looking for love and adventure when unaltered!

More ...
Carol Vierela, NASH COUNTY ANIMAL FRIENDS
Backward Glances


CHRISTMAS GIFTS -- This photo originally published in The Graphic December 22, 1981. Students in Mrs. Harrison's Reading Class at Nashville Elementary School show off their gifts just before Christmas vacation.

More ...
A PICTORIAL LOOK INTO THE PAST

FREESTYLE SENSATION. Nash Central High School's Kaley Sharpe speeds through the water during last Thursday afternoon's Big East Conference Swim Meet, which was held at the Harrison Family YMCA in Rocky Mount.

Swim Teams Wrap Up First Half


ROCKY MOUNT -- Halfway through the season, Nash Central High School's swim team has already accomplished some of its goals -- with more hopefully being achieved in January.
Central, along with the rest of its Big East Conference competitors, wrapped up its pre-holiday schedule last Thursday at the Harrison Family YMCA in Rocky Mount.
The Bulldogs were without several key performers due to illness and other school commitments, but still offered a strong showing.

More ...
GEOFF NEVILLE, Graphic Sportswriter

TITLE CHASERS. Northern Nash coach Henry Drake celebrates a key play during his team's title showdown against Nash Central at the Nash County Christmas Basketball Tournament in Stanhope.

CHANGES IN THE AIR


STANHOPE -- For the past several years, Rocky Mount's boys and Northern Nash's girls controlled the proceedings at the annual Nash County Christmas Basketball Tournament.
But in a signal of the changing of the holiday guard, neither of those clubs were around for last Thursday's championship contests at the Southern Nash High School Gymnasium.

More ...
Staff Reports
Red Oak Takes Thrillers


RED OAK -- Regardless of the sport, Nash Central and Red Oak boast one of the area's hottest middle school rivalries.
And last Thursday's basketball doubleheader would live up to that billing as both the boys and girls games would go down to the wire.
Both contests would be claimed by host Red Oak in a pair of Tri-County Conference thrillers at the ROMS Gymnasium to cap off the pre-holiday schedule in the TCC.

More ...
GEOFF NEVILLE, Graphic Sportswriter
Bulldogs edged by E. Wayne


ROCKY MOUNT -- Nash Central High School tangled with a Eastern Wayne as part of a tri-match wrestling event on Dec. 16 at the NCHS Gymnasium.
Eastern Wayne was a 47-36 winner.
Results from the contest were as follows:

More ...
Staff Reports
NCW coach nets victory


ROCKY MOUNT -- Head Coach John Thompson reached a coaching milestone last Monday afternoon by notching the 300th victory of his career in North Carolina Wesleyan College's 75-66 win over Guilford College.
Having joined Wesleyan prior to the 1995-1996 season, all 300 of Thompson's victories have come on the Battling Bishop sideline, and the veteran coach from Durham remains, by far, the most successful coach in program history.

More ...
Staff Reports
Teams to compete in Cleveland


CLEVELAND -- Nash Central and Southern Nash will be in action once again at the Cleveland Classic Basketball Tournament.
The event, which will feature boys and girls brackets, is targeted for Dec. 28-30 at Cleveland High School in Johnston County.
Tickets for each day will be available at the gate.
Nash Central, the defending girls tournament champion, will open its repeat quest Dec. 28 at 4 p.m. against the West Johnston Wildcats.

More ...
GEOFF NEVILLE, Graphic Sportswriter
Wells Fargo standings released


CHAPEL HILL -- Wells Fargo, along with the North Carolina High School Athletic Association, has announced the final standings in the Wells Fargo Conference Cup competitions for the 2015 fall sports season.
The Wells Fargo Cup award, sponsored by Wells Fargo and the NCHSAA, recognizes the schools that achieve the best overall interscholastic athletic performance within each of the state's four competitive classifications.

More ...
Staff Reports
Local youngsters shine in P,P & K


NASH COUNTY -- The Nash County Parks & Recreation Department hosted the Sectional Punt, Pass, & Kick event this October.
Three of the winners advanced to the State level from the Sectional competition and competed two weekends ago during a Carolina Panthers' football game.
These athletes were able to compete in the morning and then were given tickets to watch the Panthers win their thirteenth game in a row.
The three participants that advanced were Jordan Vick in the 8/9 Boys, Allison Eto in the 10/11 Girls, and Trey Smelcer in the 14/15 Boys.

More ...
Staff Reports
East Carolina picked 3rd


PROVIDENCE, R.I. - After claiming the American Athletic Conference Baseball Tournament title and finishing second in the regular season standings in its inaugural year in the league, East Carolina University has been picked third in the 2016 preseason poll, as chosen by the league's eight head coaches.
Under the direction of second-year head coach Cliff Godwin, the Pirates return 17 letterwinners including Coral Gables All-Regional selection Garrett Brooks, 2015 Freshman All-America and All-AAC Tournament member Joe Ingle, three-time Johnny Bench Award Watch List member Travis Watkins and 2014 all-conference diamond performers Bryce Harman and Charlie Yorgen.

More ...
Staff Reports
CASH IN THE CLUTCH
Nash Central's Montre Cash (left) elevates for a basket during last Thursday's championship matchup of the Nash County Christmas Basketball Tournament at Southern Nash.
More ...
ELEVATING HIS GAME
Northern Nash's Darius Spragley (left) helped the Knights claim the boys championship at the Nash County Christmas Basketball Tournament. The Knights defeated backyard rival Nash Central in the title showdown at Southern Nash.
More ...
FOR A GREAT CAUSE
Members of the Southern Nash High School Swim Team wore pink T-shirts during last Thursday's Big East Conference Meet to help raise awareness for cancer research. Southern Nash has made a long-time commitment to this cause in all of its junior varsity and varsity sporting endeavors.
More ...
ONE MORE TIME BEFORE THE HOLIDAY BREAK
Big East Conference swimmers had their final pre-holiday meet last Thursday at the Harrison Family YMCA in Rocky Mount. Among the competitors were (above) Nash Central's Cameron Beal.
More ...
Letters to Santa
Dear Santa,
I want the big t-rex and a Lego dinosaur t-rex. I want a shark and monster truck. I want cowboys Legos and Hot Wils. And I believe in you Santa and your elfs.
Caden Peck, 2nd grader
Coopers Elementary
More ...
Christmas Essay Contest Winners, 1
Christmas means many things to me. Christmas means Santa coming to my house to give my family presents. Christmas means getting together with my family and having a wonderful time. Christmas means my elf on the shelf coming to watch me and my siblings. Christmas means to celebrate Jesus' birth. Christmas means baking cookies and decorating them with my mom and little sister. Christmas means building gingerbread houses with my mom and little sister. Christmas means to love. Christmas is all about spreading the joy of Jesus and remembering the true reason we celebrate Christmas.
Taylor McIntrye
3rd Grade
Swift Creek Elementary
More ...
Christmas Essay Contest Winners, 2
Some people think of Christmas as a time where you get presents. I think of Christmas as a time where my whole family gets together and celebrates when Jesus was born.
When my family gets together, my heart feels like it is about to explode with holiday joys. We all laugh and talk until we are so tired of talking, and then we all eat a great Christmas dinner.
More ...