Subscribe/Access
Advertisements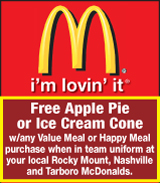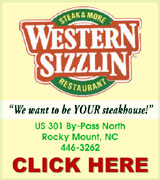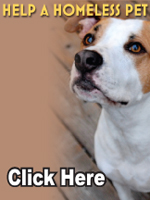 Sections
Member Options
Back

Jefferies

NRMS hires new leader


Dr. Shelton Jefferies was named the new leader of the Nash-Rocky Mount Public School System on Monday night.
The Nash-Rocky Mount Board of Education voted to hire Jefferies following a closed session meeting at Rocky Mount High School.
Jefferies was one of 17 candidates from eight states who was applied for the Superintendent post, which was left vacant in July after a majority of the board asked for the resignation of Dr. Anthony Jackson, who served the system for four years.

More ...
AMANDA CLARK, GRAPHIC STAFF WRITER

Michael Beck and his family, wife Nadia and children, Kloe and LeAnn, received the keys to their new home on Saturday.

Local veteran receives keys to new home


Homes for Our Troops turned over the keys at 3377 Elmwood Road to Army Sergeant Michael Beck Saturday morning.
The home has been under construction for just over a year in the Oak Level community but was finished just in time for Beck and his family to move in before Christmas.
Beck said the home was the best Christmas present he could have received.

More ...
AMANDA CLARK, GRAPHIC STAFF WRITER

Moore
Middlesex men face drug charges
The Nash County Sheriff's Office discovered prescription pills, cocaine and weapons after searching a Middlesex home last Thursday night.
The Narcotics Division issued a search warrant for 10300 S. Walnut Street in Middlesex on Thursday, December 3.
Scottie Lee Moore, 50, and David Vernon Hill, 44, who both live at the Middlesex home, along with Janika Montia Williams, 23, of Henderson, were arrested following the investigation.
More ...
School board oks salary study


The Nash-Rocky Mount Board of Education approved spending $20,000 on a comprehensive salary review and analysis at their meeting on Monday night.
Last month, Interim Superintendent Travis Twiford told board members that he had noticed discrepancies in the salaries and felt a study should be done. Twiford noted that a study had not been done that he was aware of since 1992.
Twiford said he had talked to three people, one of whom was a former colleague of his in Virginia.

More ...
AMANDA CLARK, GRAPHIC STAFF WRITER
Nash okays solar farms


Nash County Commissioners approved two more solar farms on Monday at their regular meeting.
Both farms are located in the northern part of the county, one on Hilliardston Road and the other nearby on Taylor's Gin Road.
The request on Hilliardston Road was for around 15 acres of a 210 acre tract at 3142 W. Hilliardston Road. The property is owned by Dan L. Bell and Linda T. Bell, Sandra K. Boone and Michael Julian Boone.

More ...
AMANDA CLARK, GRAPHIC STAFF WRITER

Donnie Perry (center) was named the Benvenue Ruritan of the Year at a special Christmas Celebration for the club. The award was presented by Corkin Camin (far left). With Perry is his wife, Linda.

Bunn receives District Ruritan Award


Fran Bunn joined her first Ruritan Club 10 years ago.
Today, she continues to serve the Momeyer Ruritan Club but is also a member of the Benvenue Ruritan Club, a club that she serves as the only female member of.
Last week, the club also recognized Bunn as its first female president.
Bunn was also recognized as the District Ruritan of the Year for the Rocky Mount-Durham District, which has around 36 clubs in it.

More ...
AMANDA CLARK, GRAPHIC STAFF WRITER
Courthouse expansion plan finalized


Nash County Commissioners gave the thumbs up to a new design and budget for the Nash County Courthouse and Sheriff's Office Expansion, paving the way for the project to become a reality.
Elliott Law, Senior Associate at Moseley Architects, presented the design on Monday morning during the board's regular meeting.
Nash County Commissioners requested Moseley conduct a space needs assessment for the expansion in April.

More ...
AMANDA CLARK, GRAPHIC STAFF WRITER
Nashville Christmas Celebration, 1
Nashville Chamber of Commerce Vice President Michael Coleman presents the first place prize to Kalea Harrah (as the Grinch), Summer Harrah (as Cindy Lou) and Brooke Harrah (as Max) for the most creative costumes at Nashville's Christmas Celebration and Bicycle Parade Saturday.
More ...
Nashville Christmas Celebration, 3
Following the parade on Saturday, Nashville Mayor Donald Street, with help from Jenna Perry, flips the switch to light Nashville's official Christmas Tree. (Graphic photo by Amanda Clark)
More ...
NASHVILLE POLICE REPORTS
INCIDENTS
A larceny (shoplifting) was reported on 12/1/15 at Wal-Mart, 1205 Eastern Avenue
A damage to property (vandalism), larceny and breaking and entering a motor vehicle was reported on 12/2/15 at E Birchwood Drive and Old WIlson Road
A larceny (shoplifting) was reported on 12/2/15 at Wal-Mart, 1205 Eastern Avenue
More ...
NASH COUNTY SHERIFF'S OFFICE REPORTS
A fraud was reported on 11/30/15 at 1761 George Pace Road
A felony larceny was reported on 11/30/15 at 7991 S Old Carriage Road
A damage to property was reported on 12/1/15 at 4350 S Church Street
A damage to personal property was reported on 12/1/15 at 448 US 64 Westbound
More ...

Saulsby

Nashville woman promotes children's book


Linda Woolard of Nashville is encouraging Nash County residents to purchase a children's book written by her friend, Pam Saulsby. Woolard is also asking that copies of the book be donated to local law enforcement agencies such as the Nashville Police Department.
Saulsby's book, "Ashley's High Five for Daddy," was written to help children deal with some of the changes that happen when a parent returns from war such as post-traumatic stress disorder (PTSD).

More ...
JO ANNE COOPER, NASHVILLE GRAPHIC PUBLISHER
Bailey Elementary announces honor rolls
A Honor Roll
Benjamin Alford, Kaylen Allen, Nolan Bailey, Savanna Baines, Emilio Beltran Esquivel, Avery Bissette, Landon Brown, Edward Bullock, Jomiah Burgess, Daniela Campos Carreon, Azul Campos Lopez, Joshua Carothers, Ina Chen, Gavin Craft, Anna Dickinson, Emma Dickinson, Dyllin Ellis, Dayanara Espinoza-Alcazar, Laura Farrell, Timothy Fitzpatrick-Walston, Oscar Gonzalez, Vonneshia Harris, Allie Hawley, Alexander Herndon,
More ...
Swift Creek Elementary announces honor rolls
A Honor Roll
Luke Acker, Taniya Allen, Oliver Anderson, Avery Antill, Aniyah Arrington, Olivia Ashman, Ty'Drik Avery, Kathryn Bailey, Conner Baker, Alondra Barajas, Hannah Barnes, Kaitlyn Bass, Joshua Battle, Kimberly Battle, Jordan Bobbitt, Chason Boseman, Micah Boseman, Andrew Bottoms, Tabitha Brannon, Timothy Brechbill, Emory Bridges, Isabella Brightman, Kailey Burden, Aaron Carter, Spencer Cary, Samuel Casper, Kimberly Cendejas,
More ...
MB Hubbard Elementary announces honor rolls
A Honor Roll
Aaron Bailey, Kenneth Bailey, Tavin Bailey, Janilyah Bandy, Noah Caudle, Mae Ling Crews, Junious Dawson, Kennedy Farmer, Adamaris Garcia, Alyssa Harper, Nehemiah Higgins, Sydney Jeffreys, Kiandria Jones, Breanna Mattox, Ava Moore, Ja'niya Moore, Talia Parker, Sarah Ponzini, Marc Rivers, Jacqueline Rodriguez, Jaylin Silver, Eliyah Smith, Jordan Tillery, Clyshawn Williams, Jasmyn Williams, Jayla Williams, Mykal Williams, Roni Wine
More ...
Middlesex Elementary announces honor rolls
A Honor Roll
Blair Batchelor, Estrella Benitez Zamora, Jeremiah Browning, David Camilli, Alin Campos-Martinez, Jordon Daniels, Geri Pittman, Julia Rouse, Ethan Rubio Rojo, Benjamin Suydam, Adam Underhill
More ...
NRMS teachers earn Bright Ideas grants
Seven teachers in Nash County-Rocky Mount were awarded $13,449 Bright Ideas grants from Wake Electric at the 13th annual Bright Ideas Awards Luncheon. The luncheon was recently held at the Dail Club at Carter-Finley Stadium in Raleigh. These grants will be used for a variety of classroom programs throughout the school year. Grant winners are:
More ...
Longtime Nash County Sheriff's Detention Officer retires


The Nash County Sheriff's Office recently lost its most knowledgeable Detention Center Booking Officer to retirement.
Mary Bryant, 63, of Nashville, served her last day on Tuesday, December 2.
She began her career at the age of 49 on May 1, 2001. Bryant said the company she was working for downsized and she was left looking for a job. A friend of hers told her about an opening at the detention center and suggested she apply.

More ...
AMANDA CLARK, GRAPHIC STAFF WRITER
Harris named Principal of Cedar Grove
Nash-Rocky Mount Public Schools (NRMPS) recently announced Tevis Harris as the new Principal of Cedar Grove Elementary School.
Harris earned his Bachelor of Science degree in Elementary Education from East Carolina University in 2004 with certification in K-6 Elementary Education, K-12 Reading, 6-9 Social Studies and 9-12 Social Studies.
Harris earned a Master's in School Administration and Supervision and a Master's in Curriculum and Instruction in 2007 from the University of Phoenix.
More ...
Bailey Christmas Parade, 1


Haley Perry, Junior Miss Bailey is pictured with little Kayleigh Perry, Baby Miss Bailey, during Bailey's Christmas Parade.

More ...
GRAPHIC PHOTOS BY DEBORAH TUCKER
Bailey Christmas Parade, 5
Bailey Elementary students prepare to ride in Bailey's Christmas Parade Saturday, Decmeber 5th. Pictured are Joey Broomhead, Landon Brown, Melanie Olvera, Michael Gonzalez, Kaylie Torres, Taryn Jordan, and Alyssa Baker.
More ...
Filing for primary election continues
Filing has slowed down significantly for the upcoming partisan primary in Nash County.
No one has filed for the three open Nash County Commissioner seats since filing opened on December 1.
The District One, Three and Four seats are up for grabs in the upcoming primary elections, which is set for March 15.
Incumbents Lou Richardson (D) and Lisa Barnes (R) both filed for re-election to their District One and Four seats on December 1.
More ...
Veterans Group Supports North Carolina Wesleyan College
Members of the Joint Veterans Committee of Nash and Edgecombe Counties recently made a gift on behalf of their organization in support of North Carolina Wesleyan College. Shown here, left to right, are Jim Rocca, V.F.W. Quartermaster; Rick Thomason, Marine Corp League; Dr. Dewey Clark, Wesleyan President; Joe Pisarik, V.F.W. Commander; Herbert Joyner, Joint Veterans Committee President; and Michael Pratt, Wesleyan's Vice President of College Advancement.
More ...
Sheriff Stone offers tips for a safe holiday season
Nash County Sheriff Keith Stone says its important to remember safety while celebrating the holiday season, "With the holiday season upon us and winter's low temperatures, the chances of a fire occurring in your home dramatically increase," he said. "Decorations, candles and Christmas trees are the leading cause of house fires during the holidays."
Sheriff Stone reminds all Nash County residents to follow these fire prevention safety tips:
More ...

Jarrett
West Haven to present Service of Nine Lessons and Carols
On Sunday night, December 13th, at 7:00 p.m. in the sanctuary of West Haven Presbyterian Church, the Chancel Choir, guest soloists and instrumentalists will present their second annual Service of Nine Lessons and Carols.
The service was started in England several decades ago and is still an annual event that is presented each Christmas Eve and broadcast around the world. Carols and anthems are sung between passage of Scripture which foretell of Christ's coming, His birth, and the visitation of the shepherds and Magi.
More ...
RED OAK NEWS


The youth of Red Oak United Methodist Church enjoyed their trip to Pilgrimage in early November. Pilgrimage is a worship retreat held annually in Fayetteville for United Methodist young people and their chaperones. On November 29 the youth hosted a pancake breakfast and also a spaghetti supper to help raise funds to replace those used for their Pilgrimage trip.
Jacob's Friends traveled to the Dunn Center in Rocky Mount on Friday, November 20 to see the Lion King Jr. presented by Faith Christian Academy.

More ...
SUZY PEARCE
Luke's Word for the Week


I can imagine Zechariah's face froze, his tongue would not move, jaw dropped just a little bit, mouth open, mind racing, as he stared at the face of an angel - a messenger sent from God. The messenger was speaking and heaven was breaking in, for the world would never be the same from that moment on. I'm sure at first Zechariah's mind was flooded with a myriad of thoughts (am I in trouble, what have I done now?!).

More ...
LUKE WHITEHEAD
AVENTON COMMUNITY NEWS


Prioritize definition: 1. to organize (things) so that the most important thing is done or dealt with first 2.To make (something) the most important thing in a group. Synonyms: emphasize, concentrate on, put first things first, and make a priority.
We are officially in the Holiday season. What better time is there to prioritize your life? Stop...Look... And Listen..... Sometimes we need to just call it quits and be still and then go from there.

More ...
JOJO RICKS
PEACHTREE COMMUNITY NEWS


All of the Peachtree folks were happy to be back from their Thanksgiving travels and at church on Sunday morning. Pastor Whitehouse greeted those who were present. The sanctuary was adorned for Christmas with a beautiful Chrismon tree; a manger for the Baby Jesus; the Advent candle and wreath; and banks of poinsettias given in memory or honor of loved ones. "Peace" is the Advent theme for the second Sunday in Advent. The readings and candle lighting were led by Amy Sykes and Beverly Wilson.

More ...
BARBARA HARDISON
Nash County Blood Drives for December 2015
Wednesday, December 16 from 1:30 until 6 p.m. at Sunset Avenue Baptist Church, 3732 Sunset Avenue, Rocky Mount
Tuesday, December 22 from 11 a.m. until 1:45 p.m. at Outback Steakhouse, 210 Gateway Boulevard
Tuesday, December 22 from 4:15 until 7:15 p.m. at Mike Keffer Chrystler Jeep Dodge Ram, 1340 S Wesleyan Boulevard, Rocky Mount
Wednesday, December 23 from 12:30 until 5 p.m. at Golden East Crossing Mall, 1100 North Wesleyan Boulevard, Rocky Mount
More ...
Benvenue Elementary announces honor rolls
A Honor Roll
Emilie Alford, Abrar Algaad, Bella-Milan Archer, Samuel Baker, Jordan Banks, Nyunah Barfield, Nyla Barnes, Tamayia Battle-Cole, Christian Bell, Emanuel Bell, Demitri Blackston, Christopher Brake, Zy'kirea Brake, Debra Branham, Tyler Broomell, Aaron Brown, Eluzai Campbell, Alfredo Castro-Gonzalez, Mackenzie Collie, Ellerie Connors, Dylan Corbett, Malaysia Daniels, Ja'miyah Davis, Jeremy Eatmon, Kelcey Edwards, Emma Everette,
More ...
Englewood Elementary announces honor rolls
A Honor Roll
Jasmine Abarca-Bautista, Joseph Askew, Se'quenthia Barnes, Ava Battle, Zoie Blackwell, Myra Bowens, Bo Browder, Zoe Brown, Khiry Burgess, Austin Burton, Lucas Cadena, Noah Cauble, Tina Chen, Shy'on Coward, Kiersten Cridlin, William Daughtry, Emma Davis, Mahkayla Davis, Cameron Dawkins, Henry Dunton, Camryn Eley, Peyton Eley, Carson Etheridge, Antonio Fabian-Plascencia, Bryant Frazier, Madelyn Girouard,
More ...
Christmas Adam can put you in the spirit


When you retrieve this column from your mailbox, we will be roughly two weeks from Christmas Eve, one day from Christmas and one day from Christmas Adam.
Each year, it becomes more difficult to decide which of these holidays I enjoy the most. Oh wait, what's that? What's Christmas Adam, you ask?
Well, since Christmas Eve is the day before Christmas, Christmas Adam is December 23. If you don't get it, just let the name percolate for a few minutes.
At our house, Christmas Adam is much anticipated and is a highlight of the holiday season. But first, we must consider Christmas traditions.

More ...
Mike Brantley
Happy to see plans for courthouse expansion


Finally!
Nash County Commissioners got a glimpse of the proposed courthouse expansion plans on Monday during the commissioner's regular meeting.
It's not the first time plans have been rolled out but I'm crossing my fingers this time, the project may actually come to fruition.
There's been so much talk about what would happen with the plans that I'm glad to hear some sort of confirmation that, at least, the courthouse facility is staying in Nashville.

More ...
Amanda Clark
Letter to the editor:
Dear Editor:
What is the greatest threat to the United States of America? Many believe climate change (weather cycles) is the greatest threat. Others believe the Islamic State of Iraq and Syria (ISIS) is the greatest threat. Many believe that combined both climate change and ISIS are the greatest threats to our nation.
More ...
Backward Glances


SPECIAL GIFT SHOP -- This photo was found in The Graphic's December 10, 1981 archives. Volunteers dressed as elves helped children select gifts from the Santa's Bag Gift Shop during the annual Christmas Party for the Animals held at the Rocky Mount Children's Museum. The event included a puppet show and free refreshments for the young visitors.

More ...
A PICTORIAL LOOK INTO THE PAST

GET THE POINT. Veteran Jahlia Williams (right) returns this season at point guard for the Northern Nash High School girls basketball squad.

EFFECTIVE START


SMITHFIELD -- Grover Battle's best girls basketball teams at Northern Nash High School -- and there have been plenty of them -- usually display the same qualities.
A veteran, talented point guard. An inside presence who can score and defend.
Tenacious defense. The ability to excel both in transition and in a half-court setting.
And plenty of effective depth to go around.

More ...
GEOFF NEVILLE, Graphic Sportswriter

IN A CROWD. Nash Central High School's Travis Griffin (20) tries to work his way through a pair of Smithfield-Selma defenders during last Tuesday's non-conference boys basketball matchup at the NCHS Gymnasium.

TAYLOR'S TEAM


ROCKY MOUNT -- Nash Central's lack of size has become a pressing issue for long-time Bulldogs' boys basketball coach Renny Taylor.
To offset his club's height issues, Taylor has opted to utilize a full-court pressure defensive system that is still a work in progress through a trio of outings.
"We just don't have any side,'' said Taylor, whose Bulldogs have started the campaign with an 0-3 overall record. "And the size we have -- we need to get better with our rebounding.

More ...
GEOFF NEVILLE, Graphic Sportswriter

FREE TOSS. Nash Central's Rebecca Speight nails a free throw for the Lady Bulldogs during last Tuesday's home victory over Smithfield-Selma High School.

Bulldogs on guard for Cash


ROCKY MOUNT -- Terri Cash can't help but wonder how strong her full roster would be for the Nash Central High School girls basketball squad.
Cash, the only skipper the program has ever known, has watched her club get bitten by the injury bug over the past two seasons.
Last year, the Lady Bulldogs lost freshman phenom Robbi Allen to a knee injury, along with Maendra Collins.
Neither performer competed the entire campaign, but Nash Central was still able to fashion a solid year, including a heart-stopping championship at the annual Cleveland High School Christmas Tournament in Johnston County.

More ...
GEOFF NEVILLE, Graphic Sportswriter

FANTASTIC FIVE. Raquan Harris (5) looks for an open teammate during Monday's road game at Smithfield-Selma High School.

Knights winning on court


SMITHFIELD -- Henry Drake's first season as Northern Nash's boys basketball coach exceeded expectations last winter as the Knights made a move into the upper portion of the Big East Conference standings -- and reached the Class 3-A State Playoffs.
The campaign ended in heartbreaking fashion as the Knights lost in the closing seconds against Southern Lee in an intense postseason game that was played after several days of poor weather.

More ...
GEOFF NEVILLE, Graphic Sportswriter
Teen excels at big event


WARREN COUNTY -- Christian Buffaloe, 16, recently competed in the "2015 World Kyokushin Karate Teen Championships" in Tokyo, Japan.
There were over 1,500 competitors from around the world fighting for the elite teen title in several categories.
This prestigious event is held once every four years and is sponsored by the International Kyokushin Karate Organization in Tokyo.
Christian Buffaloe was one of only two Americans in this elite championship with the majotity of competitors coming from Japan and Russia.

More ...
Staff Reports
Bishops win two contests


ROCKY MOUNT -- The North Carolina Wesleyan College Battling Bishop men's basketball team hosted its annual Roger Taylor Invitational last Friday and Saturday.
Wesleyan went 2-0 in the tourney with a pair dominating wins over Maryland Bible College and Columbia International University.
Last Friday's action kicked off with Greensboro downing CIU by an 84-70 score.

More ...
Staff Reports
STATE FOOTBALL SCHEDULE


NASH COUNTY -- Pairings have been finalized for this weekend's 102nd Annual North Carolina High School Athletic Association State Football Championships.
Games will be held at the University of North Carolina, Wake Forest University and North Carolina State University.
The football championships schedule is as follows:

More ...
Staff Reports
Southern defeated by Bruins


STANHOPE -- Southern Nash's boys varsity basketball team was defeated last Tuesday at home against the Wilson Beddingfield Bruins.
SN came within four points in the third period, but Beddingfield was able to extend en route to a 60-49 decision over the Firebirds at the SNHS Gymnasium.
The clubs played again this Tuesday -- this time at Wilson Beddingfield.
Marquise Wright paced Southern Nash in scoring with 21 points to go with nine rebounds.

More ...
Staff Reports
JUMPER
Nash Central's Maeandra Collins (right) goes up for a jump shot during the Lady Bulldogs' recent home basketball triumph against non-conference foe Smithfield-Selma.
More ...
LUCKY 13
Nash Central's Dominick Dixon (right) goes up strong in the paint versus Smithfield-Selma High School.
More ...
UP AND OVER
Nash Central's Shahem Hall elevates for two points during last Tuesday's home basketball game against the Smithfield-Selma Spartans.
More ...
A Christmas Carol
"A Christmas Carol" continues at Nash Arts this weekend featuring shows on Friday, Dec. 11 and Saturday, Dec. 12 at 7:30 p.m. each night. A Sunday show will be held Dec. 13th at 2:30 p.m. Pictured above is one of the scenes from this year's more modern version of the play. Tickets are $13 for general admission and can be purchased by calling 459-4734. Nash Arts is located in downtown Nashville at 100 E. Washington Street. (Photo by Lou Roldan)
More ...
A Christmas Story
Dinari Reynolds plays the role of Ralphie Parker in "A Christmas Story" which will open at the Maria V. Howard Arts Center in Rocky Mount on Dec. 10, 11 and 12 at 7:30 p.m. and Dec. 12-13 at 2 p.m.
More ...