Subscribe/Access
Advertisements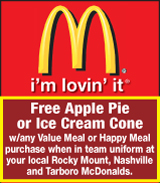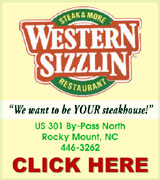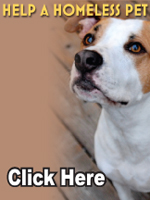 Sections
Member Options
Back

VALENTINE

Former US Congressman passes away


The state, nation and Town of Nashville are mourning the loss of former U.S. Congressman Tim Valentine, who passed away on Tuesday. He was 89 years old.
Valentine was born in Nash County but he graduated from Nashville High School and went on to earn a Bachelor's Degree from the Citadel Military Academy in Charleston. He served 25 months in the Air Force during World War II. After the war, he earned a law degree from the University of North Carolina Law School in 1952.

More ...
AMANDA CLARK, GRAPHIC STAFF WRITER
Coleman wins town council seat


Nash County's Board of Elections determined on Friday that Michael Coleman was the winner of the Town of Nashville's Town Council unexpired seat.
Provisional votes were counted during a Board of Elections meeting pushing Coleman ahead of opponent James "Butch" Mull. Coleman received six of the seven provisional votes in the race, while Mull received one.
Coleman and Mull were tied after last Tuesday's election, each receiving 166 votes, or 42.56 percent of the votes.

More ...
AMANDA CLARK, GRAPHIC STAFF WRITER
Study suggests closing two schools


Results of an efficiency study of the Nash-Rocky Mount School System was presented on Monday night, with one suggestion being to close two schools immediately.
Linda Recio, of Evergreen Solutions, presented the study to the Nash-Rocky Mount School Board and Nash County Commissioners at a joint meeting on Monday night.
Nash County Commissioners hired Evergreen to conduct the study earlier this year.

More ...
AMANDA CLARK, GRAPHIC STAFF WRITER - 1 opinion posted

Lester Howard (at right) talks to Justin Braswell and Daylin Collins (at left, L-R) on Tuesday at Southern Nash Middle School during a Veterans Appreciation Service the school hosted. Howard served in the United States Air Force.

Southern Nash Middle students meet local veterans


For over a dozen years, Southern Nash Middle School sixth graders have been learning about veterans. For some of those students, the lessons have had a lasting impact.
Joye Ellington is a sixth grade teacher at the school and said her son, Corey, still treasures the novel, "Under a War Torn Sky," that he read while a student at the school. That year, the author of the book, Laura Elliott, spoke to students at the school and Elliott signed Corey's copy. Ellington said her son, now a sophomore in college, still has the book.

More ...
AMANDA CLARK, GRAPHIC STAFF WRITER
Nash Board delays decision on firearms ordinance


After tabling a decision on a proposed firearms ordinance last month, Nash County Commissioners again delayed action at a recessed meeting on Monday.
The proposed ordinance would prohibit the public and employees from possessing firearms and other deadly weapons on county owned property, including recreational facilities. Currently, there is an ordinance in place that prohibits concealed weapons; however, that ordinance does not prohibit weapons that are not concealed.

More ...
AMANDA CLARK, GRAPHIC STAFF WRITER

Heavenleigh Bowers

Momeyer Fire holds community event


Momeyer's Fire Department recently held a fire prevention event for the community.
The Fire Prevention Community Day was held on Saturday, October 31 with around 300 attending, said Amanda Melvin, a member of the department.
"We had a good turnout," she said.
Melvin said the department used to do a similar event but it fizzled out.

More ...
AMANDA CLARK, GRAPHIC STAFF WRITER
NASHVILLE POLICE REPORTS
INCIDENTS
A driving while license revoked and possession of marijuana was reported on 11/3/15 at Eastern Avenue and Red Oak Road
A possession with intent to sell/deliver marijuana and possession of drug paraphernalia was reported on 11/6/15 at 209 E Sixth Street
A simple affray was reported on 11/7/15 at 124 Wheeless Drive
More ...
NASH COUNTY SHERIFF'S OFFICE REPORTS
An injury to real property was reported on 11/2/15 on I-95 Northbound at the 142 mile marker
An injury to personal property was reported on 11/2/15 at 4230 Green Hills Road
A breaking, entering and larceny was reported on 11/2/15 at 4425 Langwood Way
A found property was reported on 11/3/15 at 3174 Boddie Mill Pond Road
More ...
Nash County EMS to hold food drive


Nash County EMS are collecting food to give back to the community.
A food drive is set up to run through November 18. Drop off points are set up at the West Mount Fire Department, Coopers Fire Department, Spring Hope Fire Department and the EMS Station at Nash General Hospital. Collection points are also at Smiths Red and White, Just Save in Nashville and Nashville United Methodist Church.

More ...
Amanda Clark, Graphic Staff Writer
Nashville amends alcohol ordinance


Nashville's Town Council approved last month a text amendment that would allow the sale of beer and wine at special events in town, with prior special approval from town council. Last Wednesday, Town Council approved another text amendment that placed restrictions on the consumption of alcohol at the special events.
The amendments were approved in order to allow alcohol sales and consumption at special events on property owned and occupied by the town. Those special events could only be sponsored by a local government, civic group or non-profit organization.

More ...
Amanda Clark, Graphic Staff Writer
Spring Storm
Spring Storm, a lesser known play by the renown playwright by Tennessee Williams, will be the fall production presented by Northern Nash High School this weekend. Like his other more famous plays "Streetcar Named Desire" and "The Glass Menagerie", this play addresses the dramatic issues of love, life, and loneliness in Southern America in the early 20th century. The cast includes a large group of NNHS students both on stage and behind the scenes.
More ...
WEDDING ANNIVERSARY
Orville and Marie Wiggins, of Nashville, will celebrate 34 years of marriage on December 6, 2015. The couple were married on December 6, 1981 at Galatia AME Church in Nashville. They have two children; Travis Lamar Wiggins, 31, and Natalie Nicole Wiggins, 24.
More ...
ENGAGED
Keith and Connie Cooke of Louisburg announce the engagement of their daughter, Courtney Michelle, to Jonathan Brooks Williams, son of Jim Williams of Lake Royale and Sandra Williams of Louisburg. A June wedding is planned.
More ...
Birth Announcement
Tiffany and Josh Jenkins, of Nashville, are pleased to announce the birth of their daughter, Jayden Ruth Jenkins on September 2, 2015 at Nash General Hospital. She was eight pounds, six ounces and 20.5 inches long.
More ...
90TH BIRTHDAY
Mr. Lonnie Worrell celebrated his 90th birthday on October 30, 2015. He enjoyed a surprise birthday celebration on October 31, 2015 at Mayflower Seafood Restaurant in Rocky Mount. Guests included his wife of 69 years, Cleo Worrell, his daughter Yvonne Lucas and her husband, John Lucas; granddaughters Angie Vandemark and Amy Reason and their families. Many other family members and friends joined the celebration. Mr. Worrell is also a WWII Veteran, member of Barnes Hill OFWB Church and adored by all who know and love him.
More ...
RURITANS
DONATION -- West Mount Ruritan Club recently made a donation to the Nash County Sheriff's Department D.A.R.E. Program. Pictured above, Lt. Breedlove accepts the donation from West Mount Ruritan Club Vice President Wayne Outlaw.
More ...
Hobgood Academy honor list
Hobgood Academy recently announced its Principal's List (A's) and Honor Roll List (A's and B's) students for the first six weeks of school.
More ...
THANK YOU TUCKER!
Tucker Simon collected over 350 teddy bears during the month of October to donate to the Nashville Police Department. Tucker decided that instead of getting presents for his birthday, that he would instead ask his friends and family to donate bears. Tucker's goal was 100 bears. The idea for the teddy bear drive came from Tucker's own bear, Hunter Bear, which he has had for several years. Nashville Police Chief Tom Bashore said because they were able to get so many bears from Tucker, they would share the bears with the Nashville Fire Department, Nash County Sheriff's Office and Nash County EMS. Pictured above is Tucker (center) with Nashville Police Officers, Cpl. Jason Barnes, Lt. Joey Corbett, Sgt. Brooks Heath and Chief Thomas Bashore.
More ...
Red Oak Mayor visits meeting after lengthy medical leave


During the Town of Red Oak's regularly scheduled board meeting last week, Larry High of HighTech Communications, Inc., demonstrated to board members the newly installed security system. HighTech had won the bid to provide security system monitoring to the town hall and community building at last month's meeting.
Mayor Al Wester and his wife were present at the meeting. Wester has not been able to attend board meetings for several months due health concerns resulting from a stroke he suffered earlier in the year. Board members and Mayor Pro Tem Levell Langley were thrilled to see Wester at the meeting.

More ...
Jessica A. Smith, Graphic Correspondent
Fund raising event
St. Elmo Masonic Lodge #159 in Red Oak sponsored a fund raising event on October 24. A horse-shoe throwing competition was their main attration. The first place winner was Tollie West, III. All profits will go towards helping needy families for toys/food for Christmas. Pictured is Tollie West, III warming up with Tollie West, Jr.
More ...
Fall Festival
Cedar Grove Elementary hosted its Fall Festival on Friday, October 23 at the school. Students, parents and visitors were entertained by several bounce houses, a hayride around the school grounds, BINGO, food, basket raffle and games. Organizers thanked the Cedar Grove PTO, staff, students and parents for supporting the event. They also thanked the Castalia Volunteer Fire Department and the Nash County Sheriff's Office for their suport. Pictured above, students get stickers at one of the booths.
More ...
Nashville Elementary holds Fall Festival, 3
Splash, the newest member of the Nash Health Care family, was on hand at Nashville's Fall Festival to meet and greet all who came out to the annual event. Splash is the mascot for the Pediatric Emergency Department at Nash Health Care.
More ...
Middlesex Elementary celebrates achievement


While over half of Nash-Rocky Mount Schools were deemed low performing schools last month, Middlesex Elementary School had reason to celebrate.
The school improved by two letter grades, going from an "F" to a "C."
To celebrate their achievement, a party was held at the school on October 8, with Nash-Rocky Mount Interim Superintendent Dr. Travis Twiford attending, along with Nash-Rocky Mount Board Member Franklin Lamm.

More ...
Amanda Clark, Graphic Staff Writer

Laneesah Tillery (2nd place), Maitland Johnson (first place), Kelley Anne Carsey (3rd place)

Nash County's Got Talent


Nash Arts held its 10th annual Nash County's Got Talent competition last Friday, showcasing local artists.
Maitland Johnson, of Rocky Mount, was named the winner in this year's competition, receiving a $1,000 prize.
Laneesha Tillery won second place, receiving $500 and Kelley Anne Carsey won third place, receiving $250.
Johnson is a teacher at a dance studio in Rocky Mount. She said she has a passion for musical theatre.

More ...
BY AMANDA CLARK, GRAPHIC STAFF WRITER
Lights of Love deadline is November 24th
The weather outside might turn frightful, but thanks to "Lights of Love," Nash Health Care will be aglow through the holiday season. For the twelfth year running the Volunteer Auxiliary is creating a special display to honor and remember loved ones with four special trees in the Surgery Pavilion. There will be a special tree lighting ceremony held on December 1st at 6:00 pm. At the ceremony, Larry Chewning, President and CEO of Nash Health Care, and others will read the names of every one honored by the "Lights of Love" project.
More ...
Ministers' Wives, Widows Association to host banquet
The Edgecombe/Nash & Vicinity Ministers' Wives & Ministers' Widows Association will celebrate their Sixth Annual Founders' Day Banquet, on Saturday November 14th at 5 p.m. at the R.T. McCarter Family Life Center, located at 225 S. Glendale Avenue in Rocky Mount.
The keynote speaker for the banquet is Mrs. Leola M. Coston, North Carolina Association Ministers' Wives & Ministers' Widows President and International Association of Ministers' Wives & Ministers' Widows, Inc. Dean. She is a native of Wilmington, Delaware and she resides in Wilmington.
More ...
PEACHTREE COMMUNITY NEWS


The air was crisp and nippy as Pastor Whitehouse greeted Peachtree folks who gathered for worship. Sanctuary flowers were grown and arranged by Melba Hobgood. The adult choir sang a medley of "I'm Standing on the Solid Rock/ Leaning on the Everlasting Arms." [We were happy to have Jane May back at the piano, probably against her doctor's orders.]
In observance of Veterans Day, the pastor led in the Pledge of Allegiance to the Flag.

More ...
BARBARA HARDISON
RED OAK NEWS


The annual stew sale at Red Oak United Methodist Church on Saturday, October 31 was a huge success selling 385 quarts! The stew was sold out three days before any prep work or cooking began. Thanks go out to all the volunteers and to the community for supporting this annual event.
All Saints Day, which is always November 1, happened to fall on All Saints Sunday this year (always the first Sunday in November).

More ...
SUZY PEARCE
BEULAH COMMUNITY NEWS


Sunday School began at 9:45 at Beulah Church of Christ. Church services followed at 10:45. As a call to worship, we sang "Jesus Name Above All Names." Our minister Christopher Matchem gave the invocation. We then had meeting and greeting of everyone in attendance. This involved speaking to friends who are members and also those who are visitors. We welcome everyone and let them know how thankful that we are to have them and pray they will feel welcome and will return to worship with us at Beulah.

More ...
WILMA ENROUGHTY
AVENTON COMMUNITY NEWS


For someone that has been raising boys for the last 41 years, almost nonstop and attending all their sports events, and I mean every last one, football, baseball, basketball, soccer, karate and power lifting events, you would think I would follow games on TV for something more than the reason I do. I follow the Panthers.....why you ask?? If they win, I know Krispy Kreme Donuts are half price! Yes, I am serious about my donuts too; I waited in line 40 minutes this last past Tuesday afternoon to get some for me and the grandkids.

More ...
JOJO RICKS
SPEAKER
UDC Bethel Heroes Chapter 636 member Donna Boykin spoke about the "Secret Soldier: The Story of Deborah Sampson" at the group's November meeting.Deborah Sampson disguises herself as a man and enlists in the army as "Robert Shurtliff" on May 20, 1782. She serves for a year and a half before her true identity is discovered when she is injured. She was discharged from the army on October 25, 1787 at West Point, NY.
More ...
Why Veterans Day is a hypocritical holiday


Today's column might not be what you expect from this space, and cause you to reexamine the byline and wonder what the [expletive] has gotten into me.
That's because I'm going to tell you what a worthless, hypocritical holiday Veteran's Day has become.
How can that be?
•Our military men and women give up a lot of personal freedom to serve their county. That's part of the deal. While they don't ask for it, they don't get much in return.

More ...
Mike Brantley - 1 opinion posted
No excuse to not cast a ballot in your town


The letter to the editor today suggests we need to realign local elections with state and national elections. Maybe he has a point.
It's really sad that a town as vibrant and full of people, who truly care about Nashville, had less than 10 percent of its citizens to vote last week for its local town council!
A good friend of mine called me on election night to share her disgust that we had under 400 people to cast a vote in a town that has nearly 5,500 citizens. She shared her opinion that there was absolutely no excuse to not cast a vote when we have the luxury of early voting offered. I agreed.

More ...
Jo Anne Cooper
Local elections should be realigned with state / national elections


Many wonder why so few people vote in the local elections. The answer is very simple, local elections are treated as third rate elections. Local elections are not held along with state or national elections but on the off years. By holding local elections on years when there is no state or national election makes the local election appear to be unimportant in the elections process.

More ...
LETTER TO THE EDITOR - 1 opinion posted
Backward Glances


TARRYTOWN MALL CRAFT FAIR -- This photo was found in The Graphic's 1977 archives of a craft fair held at Tarrytown Mall in Novmember. We're sure many of you will recognize several of the shops in the background and shopping at Tarrytown Mall during the holiday season.

More ...
A PICTORIAL LOOK INTO THE PAST - 1 opinion posted
Nash County Animal Friends' Notebook


Do you love puppies? We do also. Do you like designer dogs? Don't know what that is? That is when someone lets two types of purebred dogs produce babies, and then puts a fancy name on it. Two purebred dogs producing mutts. Many sell these crossbred dogs as if they were purebred or something special. Mutts for which they charge you a good price for them. For every designer dog sold, one dies in a Shelter.

More ...
Carol Vierela, NASH COUNTY ANIMAL FRIENDS

CRAVEN A VICTORY. Kendrick Bell and the Southern Nash Firebirds will open their postseason with a first-round matchup this Friday on the road against West Craven. Southern Nash took second place in the Big East Conference.

Two County Squads In Playoffs


NASH COUNTY -- After regular season action, two Nash County football teams remain standing heading into the opening round of the Class 3-A State Playoffs.
Rocky Mount, thanks to its Big East Conference Championship, earned a favorable No. 3 seed and will be home this Friday for a meeting against Burlington Williams.
Southern Nash, the runner-up in the Big East, will take a road trip toward the coast Friday for a matchup against West Craven.
Seeded ninth, the Firebirds came just one spot short of hosting a playoff game. Instead, Southern will be at West Craven, which enters as the No. 8 seed.

More ...
GEOFF NEVILLE, Graphic Sportswriter
THE BEST KNIGHTS YET


RED OAK -- Even after his club's best-ever performance, Northern Nash High School cross country coach Jeff Dodrill couldn't help but wonder if the Knights were capable of just a little bit more.
Like maybe one spot in the final team standings at the Class 3-A State Cross Country Championships, which were held last Saturday in a driving rain in Kernersville (between Greensboro and Winston-Salem).

More ...
GEOFF NEVILLE, Graphic Sportswriter
Wesleyan Wallops LaGrange


LaGRANGE, GA. -- Junior Malik Adam continued his stellar season last Saturday with a program-record four touchdown receptions, helping his North Carolina Wesleyan College Battling Bishops earn their third straight win with a 48-31 league victory at LaGrange.
Wesleyan raced out to a 14-0 lead in the first quarter behind 11- and 19-yard TD passes from senior quarterback Dustin Midgett to Adams.
Then with 14:20 to go in the second quarter, a 2-yard rush by freshman Adrian Minondo followed by Chris Richardson's PAT made 21-0.

More ...
Staff Reports
Southern campaign wraps up


SANFORD -- Southern Nash wrapped up its strong boys soccer season by reaching the second round of the Class 3-A State Playoffs.
Southern's campaign came to a close with a 9-0 loss last Saturday at Lee County, which never looked back after delivering seven unanswered goals in the opening half of action.
Despite the setback, it was a strong season for the Firebirds, which began its playoff quest last week with a 2-0 decision over Big East Conference rival Wilson Fike.

More ...
Staff Reports

SEASON SWEEP PART TWO. Providence Bank won the ages 8-9 regular season and tournament championships during the Nash County Parks and Recreation Department's Fall Soccer Season.

NASH CO. SOCCER UPDATE


NASH COUNTY -- Here are updated results from the Nash County Parks and Recreation Department's Fall Youth Soccer League:

More ...
Staff Reports
Big East spikers saluted


NASH COUNTY -- Wilson Hunt dominated the Big East Conference volleyball scene this fall, going undefeated en route to a league championship.
So it was no surprise that Hunt featured four standouts on the All-Big East Conference Volleyball Team for the 2015 campaign.
Leading the list is Big East Player of the Year Calissa Parrot, while Hunt's Whitney Way was also saluted as the Coach of the Year.
Hunt's other all-league representatives were Shannon Davis, Casey Page and Eboni Abdus-Samad.

More ...
GEOFF NEVILLE, Graphic Sportswriter
Disc golf tourney coming to RM


ROCKY MOUNT -- The fifth annual Spike Hyzer Invitational Championship Disc Golf Tournament will be held Nov. 14-15 in Rocky Mount.
Action will take place at courses at Sunset Park, Farmington Park and the Rocky Mount Sports Complex.
The tournament serves as a season-ending championship event for the Spike Hyzer Tour, which features a series of 10 tournaments across North Carolina, South Carolina and Virginia.

More ...
Staff Reports
Northern Nash announces mat slate


RED OAK -- Northern Nash High School, coached by Corey Mercer, will kick off its 2015-16 wrestling schedule on Nov. 25 with the annual I-95 Duals at the NNHS Gymnasium in Red Oak.
Eight teams will participate in the event, which will begin at 2 p.m.
Tickets will be available at the gate for the Pre-Thanksgiving tradition.

More ...
GEOFF NEVILLE, Graphic Sportswriter
Bishops earn league soccer honors


FAYETTEVILLE -- The USA South Athletic Conference has announced its 2015 All-Conference awards for women's soccer, with a total of 46 student-athletes earning recognition.
North Carolina Wesleyan College had a trio of players garner accolades.
Senior Sarah Olsowski picked up the third All-Conference Honorable Mention of her career after making the switch to defender midseason.

More ...
Staff Reports
STATE FOOTBALL PLAYOFFS


NASH COUNTY -- Here are the first-round pairings for the Class 3-AA and Class 3-A State Football Playoffs, which will begin this Friday:

More ...
Staff Reports
GREAT FINISH
Alex Gardner of Rocky Mount YMCA Team Gymnastics, took second place all-around and won her 10-11 age division for level four at last weekend's Raleigh Capital City Meet at the Raleigh School of Gymnastics. Against 53 participants, Gardner was third in vault, third in beam, second in floor and first in bars.
More ...
Local Les Gemmes chapter holds dinner theater
The Tar River Chapter of Les Gemmes, Inc. recently held a magical Disney Dinner Theater for members of the Jewels Mentoring Program on Friday, October 30, 2015. The young ladies dressed as their favorite Disney Princess characters, complete with formal gowns, sparkling slippers, glittering jewels, and lavishly adorned tiaras.
Chairperson Melonee Hunter and committee members lead group activities by modeling How to Set a Formal Dinner Table, and Proper Table Etiquette.
More ...
Swinging Through the Holidays is Dec. 8th
The Tar River Swing Band under the direction of Dr. Jonathan Wacker will present "Swinging Through the Holidays" at the Boykin Center in Wilson, North Carolina on Tuesday, December 8 at 8:00pm. The venue is located at 108 Nash Street NE in downtown Wilson.
"Come hear the best of Glen Miller, Diane Krall, Frank Sinatra, Count Basie and more as we celebrate the holiday season," Wacker said. "You've never heard "Oh Holy Night", "Baby It's Cold Outside" or "Santa Baby" played like this before!"
More ...