Subscribe/Access
Advertisements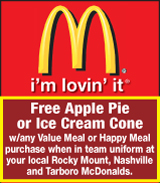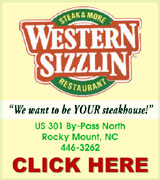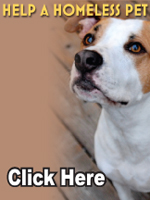 Sections
Member Options
Back
NRMS names exemplary educators


Students from various schools in the Nash-Rocky Mount School System paid tribute to educators on Tuesday night through a song that accurately put into words the roles teachers play.
"I'm everything I am because you loved me," students sang out, just prior to the start of the Teacher and Principal of the Year Banquet at the Rose Hill Conference Center. Students were coordinated by Suzanne Weaver, K-12 Arts Specialist and directed by Joanna Hale, Chorus Teacher at Nash Central High School.

More ...
AMANDA CLARK, GRAPHIC STAFF WRITER
Candidate forum is Sept.24


Nashville's Chamber of Commerce is sponsoring a candidate forum next week for the three vying for the unexpired seat formerly held by Patricia Rogers.
Marguerite Bishop, Michael W. Coleman and James "Butch" Mull are all running for the seat in the upcoming elections.
The chamber is hosting the forum to allow Nashville residents an opportunity to get to know each of the candidates.
Cliff Joyner, who serves on the committee that put together the forum, said the chamber typically does forums for Nashville seats that have more than one running.

More ...
AMANDA CLARK, GRAPHIC STAFF WRITER

PRAYING FOR RECOVERY - Ashley Fabrizio, Samantha Evans and Rachel Fabrizio (L-R) pray in front of a table of candles that were lit during a candelight service held on Sunday on the courthouse steps in honor of National Recovery Month.

Prayer vigil held to fight addiction


"Sharing without Shame."
That was the motto on Sunday during a candlelight vigil, "Lights of Hope," held to remember those who have battled addiction.
It's also the motto for a support group of mother's who are working together to provide strength and encouragement to one another but to also share their stories in hopes it can save a life.

More ...
AMANDA CLARK, GRAPHIC STAFF WRITER
Spring Hope prepares for festival


Spring Hope's Chamber of Commerce has been busy.
Tracey Jackson, a member of the Chamber, attended the town board's regular meeting last Monday night to provide an update on the successful year the chamber has had in promoting the Town of Spring Hope.
Jackson said the chamber has grown over the years and now has 50 members, 17 of which are very active and enable the group to do things to promote the town.

More ...
AMANDA CLARK, GRAPHIC STAFF WRITER
Remembrance Walk is Sept. 26th
The Third Annual Walk of Remembrance for Steps Never Taken will be held on September 27 at Nash Community College.
The walk is in honor of Pregnancy and Infant Loss Month and is designed to provide comfort and support for area families who have lost an infant, and to honor the children who are lost yearly due to miscarriage, stillbirth and newborn death.
Each year, over one million women experience a miscarriage or a stillbirth. This equals to one of four pregnancies ending in a loss.
More ...
Local residents pray for law enforcement officers


A group of local residents recently got together to pray over law enforcement officers.
Maranda Horst said she was led to pray for the Nash County Sheriff's Office, as well as other local law enforcement agencies, because of all the anger recently directed to the law enforcement agencies.
Several law enforcement officers have been killed in other states by people who reportedly disagree with the way officers are treating those they arrest. In some cases, people have been killed while in an officer's custody, fueling riots.

More ...
AMANDA CLARK, GRAPHIC STAFF WRITER
NASHVILLE POLICE REPORTS
INCIDENTS
A larceny (shoplifting) was reported on 9/8/15 at Wal-Mart, 1205 Eastern Avenue
A damage to property (vandalism) and larceny was reported on 9/9/15 at 412 Woodfield Drive
A damage to property (vandalism) was reported on 9/9/15 at Wal-Mart in the parking lot, 1205 Eastern Avenue
More ...
NASH COUNTY SHERIFF'S OFFICE REPORTS
A felony larceny was reported on 9/7/15 at 7032 Harris Road
A breaking, entering and larceny was reported on 9/7/15 at 244 W. Beulah
A possession of marijuana, drug paraphernalia and open container was reported on 9/8/15 at E NC 97 and S NC 58
A simple possession of marijuana and driving while license revoked was reported on 9/8/15 at Executive Drive at Winstead Avenue
More ...

Owners Misty and Ernest Proctor are pictured above with Nashville's Mayor Donald Street during a formal ribbon cutting ceremony held by Nashville's Chamber of Commerce.

Couple opens salon, barbershop in town


Nashville's Chamber of Commerce recently celebrated a husband and wife team who have opened up "His and Hers of Nashville."
The barber shop/salon officially opened at 104 S Boddie Street on August 18. Nashville's Chamber held a ribbon cutting for owners Misty and Ernest Proctor on Monday morning.
The couple, along with their two children, are from West Edgecombe County but are regulars to the Nashville area and said they love the downtown charm of the town.

More ...
Amanda Clark, Graphic Staff Writer
BIRTHDAY GIRL
Ms. Oretha Parker turned 99 years-old on Wednesday, September 9th. She celebrated her birthday on Sunday, September 6th at the Mayflower Seafood Restaurant with family and friends.
More ...
Scholarship awarded
Coopers Ruritan Club recently awarded a $1,000 scholarship to Laney Ezzell of Spring Hope under the EC Pearce Scholarship Program. Laney is the daughter of Ronnie and Gail Ezzell. Pictured presenting the award is Peggy Winstead, Scholarship Committee, and Coopers Ruritan President Charles Ethridge.
More ...
Attended
Nash County 4-H'ers, Grace LaHay and her brother, newly elected NC 4-H State President, Luke LaHay, attended the sixth annual North Carolina Association of County Commissioners (NCACC) Youth Summit, which was held in Greeneville August 21-22, 2015. North Carolina 4-H and the North Carolina Cooperative Extension Service partnered for the sixth year with the NCACC on a multi-year initiative to increase youth involvement in county government. This initiative aims to overcome the mindset that many youth are disengaged and lack trust in government.
More ...
Backpacks distributed
Nash Community College President Dr. Bill Carver, center, along with Nash Community College and Nash-Rocky Mount Public Schools officials pictured on the front row, recently distributed laptops and backpacks to Nash-Rocky Mount Public Schools Early College High School super seniors entering the final year of the Early College High School. The Early College is a five-year high school within the Nash-Rocky Mount Public Schools located on Nash Community College's campus.
More ...
Local photographer earns numerous awards
Seven photographs created by Angela Blankenship of AB Photography in Nashville have recently been accepted into the General Collection of Professional Photographers of North Carolina's 2015 State Photographic Competition. Blankenship's work will be on display on the PPNC's website, www.ppofnc.com for public viewing for the rest of 2015/16. This Photographic Competition is held in conjunction with PPNC's annual convention and trade show for professional and aspiring photographers. The General Collection includes images earning a score of 80 or above out of 100.
More ...

Flimsy the Clown entertained the audience and runners who had already finished the race with his dance moves while waiting for others to finish the race.

Runners raise money for foundation


Buddy Wagnon was so inspired after praying the opening prayer at last year's Warren "Sneak" Lewis 5K Memorial Race that he lost 30 pounds and was determined that he, too, would run in this year's race.
Wagnon was one of over 250 runners who participated in the Fourth Annual Warren "Sneak" Lewis 5K Memorial Race, held on Saturday in Middlesex.
Miste Strickland, one of the organizers for the event, said the numbers were a little less than in year's past but said the event was still a success.

More ...
Amanda Clark, Graphic Staff Writer
Rocky Mount woman named NCC Information Tech Chair
Nash Community College has named Nakisha Floyd of Rocky Mount as its new Computer Information Technologies Department Chair.
In her position, Nakisha Floyd provides leadership in developing the Computer Information Technologies Department's academic programs; manages departmental academic affairs including the development of faculty schedules, course syllabi and course offerings; oversees department employees; develops and manages the departmental budget and organize and leads departmental meetings and teach traditional, hybrid and distance education courses.
More ...
Nash County Sharp Shooters
The Nash County Sharp Shooters participated in the Eastern Regional Shooting Sports Competition on August 8 in Columbia, NC at the Eastern 4-H Center. Youth shot archery as well as guns and rifles, with four qualifying for State Competition in Ellerbe, NC on September 26; Those qualifying for state incldue Carson Beckham, Connor Davenport, Hunter Jackson and Casey Proctor.
More ...
Rocky Mount Academy
Rocky Mount Academy started its 47th year in Rocky Mount on Monday, August 24 with 410 students in pre-K through 12th grade. The school welcomed 56 new students from five counties, including Nash, Edgecombe, Wilson, Halifax and Wake. Pictured above, third graders at Rocky Mount Academy stand with a project done in the STEAM Studio, which Ms. Amanda Baker heads up as the new Director of Curriculum and Instruction. The STEAM Studio is a new program this year at RMA and allows students to create hands-on experiences to foster imagination, problem-solving, and entrepreneurship.
More ...
West Mount Ruritans to sponsor annual Duke K.I.D.S golf tourney
West Mount Ruritans are the primary sponsors of the Fifth Annual Duke K.I.D.S. (Kids in Desperate Situations) Captain's Choice Golf Tournament scheduled for Friday, October 2nd at Belmont Lake Golf Club.
With a tee off at 1 p.m. (lunch provided), golfers are encouraged to come early and take advantage of the driving range which is included with the registration fee.
In 2010 Wayne Outlaw, a West Mount member and 2008 National Ruritan President, initiated the first tournament to raise dollars for Duke Children's Hospital in honor of his grandson.
More ...
Nash County Blood Drives for September 2015
Thursday, September 17 from 3 until 7 p.m. at Crossroads Baptist Church, 3224 Benvenue Road, Rocky Mount
Saturday, September 19 from 1:30 until 5:30 p.m. at Chili's Grill and Bar, 1276 Home Depot Plaza, Rocky Mount
Monday, September 28 from 3 utnil 6 p.m. at Nash Correctional Institution, 2869 US Highway 64 Alt, Nashville
Monday, September 28 from 9:45 a.m. until 12:30 p.m. at Lowe's, 700 North Wesleyan Boulevard, Rocky Mount
More ...
Nash Health Care emergency now department linked to burn center
A grant from The Duke Endowment has helped connect the emergency departments of all UNC Health Care affiliate hospitals, including Nash Health Care's, to UNC's Jaycee Burn Center through a telemedicine network.
The Duke Endowment's grant - which was matched one-to-one by UNC Health Care - covered the full cost of telemedicine equipment and support for UNC Health Care affiliate hospitals for two years.
More ...
Eastpointe to host Rally for Recovery
Eastpointe MCO has brought together a variety of community partners to sponsor the First Annual Eastern Area Rally for Recovery, to be held Saturday, September 26, 2015, from 10 a.m. until 1 p.m. at the First United Methodist Church in Wilson.
Collaborative partners joining Eastpointe are the Wilson Substance Abuse Coalition, Historic Wilson Downtown Development Corporation, Wilson Medical Center, Carolina Outreach, Wilson Police Department, Faith Connections, Wilson DSS, NC Parent Resource Center, and East Carolina University (ECU) Recovery College.
More ...
PEACHTREE COMMUNITY NEWS


On a beautiful autumn Sunday morning, Peachtree folks gathered at the church for worship. Sanctuary flowers were given by Cheryl and Doug Hayes in memory of Cheryl's brother and sister-in-law, Steve and Linda Johnson. The Adult Choir sang, "Prayer for America" under the direction of the pastor.
Pastor Whitehouse's sermon was titled "Build Your Life on Jesus". On this Patriot's Day Sunday, we acknowledge that nothing in this world is certain, but we know that God can bring beauty out of tragedy.

More ...
BARBARA HARDISON
RED OAK NEWS


Several from Red Oak Baptist Church participated in a missions trip to Princeton, WV this week. Participants included Rev. Larry Bostian, Donna Bostian, Nate James, Jennifer Aycock, Marilyn Boone, and Laura Johnson. While there they distributed new book bags filled with school supplies to the children as well as leading a Bible School event.
Come enjoy a concert on the lawn of Red Oak United Methodist Church on Saturday, September 19, at 4 pm. The concert will feature Grafted.

More ...
SUZY PEARCE
Word for the week


Johnny came into the room and sat in the first seat in the third row. He eyed the seat and went straight for it. All things considered, this was the spot for him.
After a while, Johnny had a certain affection for this spot in the class. It was not too close to the front. It was close to the door. The teacher had to look over several heads to see him. Yet he could also easily participate in class. All things considered, this was the spot for him.

More ...
DENNIS PRUTOW
NEW PASTOR
West Haven Presbyterian Church recently announced Rev. Sam Codington as its new pastor. Codington has participated in the ministries of the church at home and abroad, in Haiti and the Dominican Republic. After completing college in South Carolina, he moved to California and shortly thereafter attended seminary at Fuller Theological Seminary. Codington has served as a hospital chaplain and as a pastor for two Presbyterian congregations. He, and his wife, Esther, recently welcomed their first child, Ezra.
More ...
AVENTON COMMUNITY NEWS


Can you believe I heard someone say I wrote about other communities other than Aventon! You bet I do. Around here, communities run into each other and us Aventonians love family, we love people.....we have adopted these communities; they are a part of us now. You've heard of extended families, now you know there are extended community families.
Here is big question for Judy and David Hawkins. Has your ice cream sales slowed down any since summer is officially over? I bet I can answer that question, NO, NEVER! Your ice cream is the bomb; it's the best deal in Nash County for sure.

More ...
JOJO RICKS
BEULAH COMMUNITY NEWS


Please go to your calendar and circle October 11th on it! Our annual homecoming at Beulah Church of Christ will be on that Sunday. The day before that date, on Saturday, October 10th, there will be a Fall Festival held at the Beulah Fellowship Hall. These are both very important dates that you will really enjoy. You are all familiar with homecoming and next week in the news I will tell you more about the Fall Festival on the Saturday before it.
I know we have all been enjoying the change in the weather and the rain also which we really needed.

More ...
WILMA ENROUGHTY
Reasonably priced advice and a lesson too!
There is no truth to the rumor that Nash Institute of Technology will soon have me teach a course in DC current - despite the fact that I could teach it better than new graduates of electrical engineering schools.
In the Army, a young officer recently graduated from college can be perceived as a 90-day wonder. I am not a 90-day wonder when it comes to DC current. A man of my age, yesterday, 80 percent through my seventh decade, I am the experienced sergeant rather than the novice lieutenant.
More ...
We are fortunate to have so many great teachers in Nash County


Wow! There are some events I just love to cover. Teacher of the Year is one of them!
Nash County certainly has a lot of "Teachers of the Year." And though only one can be singled out and win the title of "Teacher of the Year," the Nash-Rocky Mount School System should be proud it has so many dedicated, giving teachers.
Teachers are perhaps the most important job in the world. They teach our children for goodness sake! Now that I have children of my own, I can really see how challenging their job can be each and every day.

More ...
Amanda Clark
Campaign season never ends, and that's a problem


We are more than a year from the next presidential election, and I'm already tired of the campaign.
As a matter of fact, the only positive I can see at this point is that the current occupant of the White House will have to vacate the premises. That promised 'Hope' and 'Change' and 'Forward' has turned into "we Hope we can Change force and stop running Forward into the abyss. It seems ironic that after winning the Nobel Peace Prize about two months after taking office, we're still involved in two wars, Syria still burns, ISIS has risen, Iran has been given the green light to build nukes, Russia invaded Ukraine, and the country has been rocked by riots like it is the 1960s again.

More ...
Mike Brantley
Backward Glances


This is another photo found in The Graphic's archives from the 1977 Red Oak Farmer's Day Parade held to celebrate Nash County's 200th birthday. An estimated 4,000 people gathered in Red Oak for the event.

More ...
A PICTORIAL LOOK INTO THE PAST
Man looks at the outside; God looks at our hearts


Dear Editor:
When I look at the innocence of my beautiful grandbaby as well as all children, it warms my heart. The other day we were at the park and he saw another two year old with her grandma. He went over to her with a lovely smile and said, " I want to blow bubbles to her." He blew through his wand and the most beautiful, iridescent bubbles floated and lingered. She was fascinated and he was flirting at age 2.

More ...
LETTERS TO THE EDITOR
It's time to transfer accountability


Dear Editor:
Over the past weeks and months there have been a number of eloquent letters, articles, and opinions published in support of keeping the Nash-Rocky Mount Public Schools merged/consolidated.

More ...
LETTERS TO THE EDITOR
Nash County Animal Friends' Notebook


Everyone thinks that dogs and cats are safe at the Shelter but it is an county gov't Animal Control faculty. Shelter merely means that they will be fed, watered and their poo sprayed out of their kennel... if they are strays. If they are owner surrenders, they may be euthanized immediately, soon as you walk out the door, leaving your pet that loves you behind. It is a matter of space. If they have space, there is a chance. So please, if you need to find a new home for your pet, exhaust all the options first before taking to the Shelter, where they might die.

More ...
Carol Vierela, NASH COUNTY ANIMAL FRIENDS

PACKED IN. Northern Nash's Halie Huffman (center) and Mackenzie Proctor (right) compete in the Girls Championship race at the annual Knights Invitational Cross Country Meet, which was held last Saturday morning at Red Oak Middle School.

NNHS Dominates At Invitational


RED OAK -- Jeff Dodrill can only hope that history repeats itself this season for his Northern Nash boys soccer squad.
Last fall, Coach Dodrill saw Stephen Whitehead, his star runner, take second place behind South Johnston's Jacob Gonzalez at the annual Knights Invitational Cross Country Meet at the Red Oak Middle School Course.

More ...
GEOFF NEVILLE, Graphic Sportswriter

RACE TO THE BALL. Nash Central High School No. 2 Singles player Hannah Whitehead surges toward a forehand during Monday afternoon's home girls tennis triumph against the North Johnston Panthers.

SUCCESS IS SERVED


ROCKY MOUNT - Even a pair of team losses in the Big East Conference haven't dampened the spirits of the surging Nash Central High School girls tennis squad.
Central, coached by Mike Mosley, opened its Big East slate last week with losses to strong squads from Rocky Mount and Wilson Fike.
But the Lady Bulldogs bounced back on Monday by stepping out of league play to finish a regular season sweep of the North Johnston Panthers.
Competing at home, Nash Central dropped just one individual match en route to securing a convincing 8-1 team conquest at the NCHS Courts.

More ...
GEOFF NEVILLE, Graphic Sportswriter

SUPER SIX. Nash County's Randall King (left) tries to avoid a Rocky Mount defender during last Saturday's ENCFL football showdown.

GRAND OPENING


RED OAK -- A two-year wait proved to be worth it for the Nash County Knights football program.
When the club was formed in 2013 with an emphasis on developing players for Red Oak Middle and Northern Nash High, the Knights hoped to one day join their county brethren in the Eastern North Carolina Football League.
But until a spot opened, Northern Nash had to spend two campaigns in the Johnston County Football League. NN fielded a varsity-only club in 2013 before branching out to a full program last fall.

More ...
GEOFF NEVILLE, Graphic Sportswriter

ALLS WELLS THAT ENDS WELLS. Northern Nash's Richard Wells (right) tries to find an open teammate last Thursday against the Bunn Wildcats.

Swept For The Season


BUNN -- Rare is the occasion when Northern Nash is swept in a boys soccer season series by Bunn, but that's what has happened in the non-conference portion of the 2015 campaign.
After edging the Knights two weeks ago in Red Oak, Bunn offered a convincing finish to the series last Thursday at home, winning by a 7-1 margin.
The contest was the first one for BHS interim coach Chris Cullom, who is subbing for eight weeks for regular skipper Charles Haley.

More ...
GEOFF NEVILLE, Graphic Sportswriter

MOVING FORWARD. Nash Central's Sharquez Tillery picks up yardage during last Friday night's home football game against Southwest Edgecombe.

Bulldogs stopped by SWE


ROCKY MOUNT -- Eight days after what appeared to be a winnable game at North Johnston, the Nash Central Bulldogs faced a much different dilemma last Friday night.
Heading back to The Dawg Pound, Nash Central encountered a SouthWest Edgecombe club that is being touted as one of the best to come out of Pinetops in recent years.

More ...
Staff Report

BREAKAWAY THREAT. Northern Nash's Christian Daniels (with ball) escapes the Wilmington Laney defense during last Friday night's prep football matchup at Death Valley.

NN unable to hold lead


RED OAK -- Every intangible seemed to be going Northern Nash's way as the Knights were on a quest last week to gain their first victory of the 2015 football campaign.
Playing at home, Northern Nash took on Wilmington Laney last Thursday and held a 6-0 cushion at halftime before action was stopped twice due to thunder and lightning in the area.

More ...
Staff Reports
NORTHERN NASH XC HIGHLIGHTS
COMPETITIVE EDGE FOR NNHS. Among the Northern Nash standouts at last Saturday's Knights Invitational Cross Country Championships at Red Oak Middle School were (above) Stephen Whitehead.
More ...
UP TO THE CHALLENGE
Northern Nash's Tyric Hill prepares to pass several opponents during last Saturday's action at the Knights Invitational Cross Country Championships.
More ...
Carolina Mudcats finish off campaign


LYNCHBURG, VA. -- Dustin Peterson broke a 2-2 tie in the 12th inning with a two-run single to center and Carlos Franco extended the late lead with a two-run home run as the Carolina Mudcats finished their 2015 season schedule with a 6-2 extra inning win in Lynchburg last Monday afternoon.
Richie Tate earned the win and Justin Jackson picked up the save after combining to keep the Hillcats scoreless over all three extra innings of play.
Tate (W, 3-1, 2.50) kept the Hillcats scoreless despite giving up six hits over two and 1/3 innings pitched.

More ...
Staff Reports
Punt, Pass & Kick event slated


NASH COUNTY -- The Nash County Parks and Recreation Department will host a National Football League Punt, Pass and Kick competition on Sept. 19 at Northern Nash High School.
Action will begin at 8:30 p.m. The event is free and open to boys and girls ages 6-15.
P,P and K allows youngsters the opportunity to showcase their talents, with scores based on distance and accuracy.

More ...
Staff Reports
NCWC drops 2nd straight game


ROCKY MOUNT -- Lincoln University scored 14 unanswered points in the fourth quarter to steal a 28-17 victory over North Carolina Wesleyan College in last Saturday afternoon's football action at Bishop Stadium.
The Lions' Stephen Scott proved to be the difference-maker in the game, netting 282 rushing yards and a pair of touchdowns on the day.
The two teams played evenly through the first half, with NCWC forging a 14-6 halftime lead behind a pair of TD receptions by freshman Slade Dale and junior Malik Adams.

More ...
Staff Reports
County stars sparkle for 'Canes


WILSON -- Three Nash Countians helped Louisburg College secure a dominant finish at the Barton College Invitational Cross Country Meet last Friday at Gillette Park.
LC's men earned seven of the top nine spots to run away with the men's team crown.
Former Northern Nash standouts Christian Tippette (12th at 29:20) and Jermain Jones (14th at 30:18) were strong for the Hurricanes. Both of those performers are freshmen who prepped at NN under Jeff Dodrill.

More ...
Staff Reports
Rain halts CLR schedule


ELM CITY -- Mother Nature was the real winner last Saturday night when County Line Raceway honored the area's first responders.
Super Stock Four Cylinder drivers took to the track first with Kevin Pierce and Damien Bryant starting on the front row.
A battle it would be as drivers took it three wide going into turn two on the first lap.
The field would be slowed when the A47 of Austin Bottoms slowed on the front stretch after losing power.

More ...
Staff Reports
GREAT JOB BY THE HURRICANES
Members of the Louisburg College men's cross country squad celebrate after winning last Friday's Barton College Invitational at Gillette Park in Wilson. Among the victorious Hurricanes are former Northern Nash High School standouts Christian Tippette (sixth from right) and Jermain Jones (far right). Both Tippette and Jones are freshmen for the Hurricanes under Coach Jay Koloseus.
More ...
BACK AT YA
Nash Central's Michalah Matthews returns the ball during her No. 3 Singles match as part of Monday's home team decision over North Johnston.
More ...
BALANCING ACT
Nash County's Damian Clemons (with ball) tries to keep churning forward for yardage during the Knights' home showdown last Saturday against rival Rocky Mount.
More ...
COREY CLAIMS SOME YARDAGE
Nash Central High School quarterback Corey Pearce (with ball) eludes the SouthWest Edgecombe defense during last Friday's football matchup.
More ...
ELEVATION TIME
Bunn's Tyler Hornick (left) tries to get the ball away from Northern Nash's Richard Wells during last Thursday's boys soccer event, which was held on the BHS campus in Franklin County.
More ...
PICK SIX
On the final play of the junior varsity game, Nash County's Demarien Williams (right) intercepted this pass and eventually returned it for an electrifying touchdown versus Rocky Mount.
More ...
Nash County's Got Talent!
Nash County's Got Talent Registration is now open. Entry fees are $25 Individual/$50 Group.
Auditions are set for October 26-27 at 5:30 p.m. each evening. Call back rehearsals will take place on November 3rd at 5:30 p.m. Finals are November 5-6 at 7 p.m.
If selected for call back, a $100 sponsorship fee is required.
More ...

Ara Gregorian
Cherry Hill announces Fall Concert Season
The fall 2015 concert season at Cherry Hill begins on September 20th with a violin-piano trio from East Carolina University. Talented violinist Hye-Jin Kim returns to the 1850's plantation venue with fellow violinist Ara Gregorian and pianist Keiko Sekino. All three musicians have played on concert stages in the United States and throughout the world. At Cherry Hill they will be playing works of Bach, Shostakovitch, Kreisler, Bartok, Vitali, and Moszkowski.
Born in Seoul, Korea, Ms. Kim began violin study at the age of 8. She has performed with the Philadelphia Orchestra, the BBC Orchestra, Pan Asia Symphony, and Hannover Chamber Orchestra, with which she played Mozart's A Major Concerto at age 12.
More ...
The Hackensaw Boys to perform
The Hackensaw Boys will perform at Nash Arts Center Saturday, October 10 at 7 p.m. Tickets are $17 (general admission) and $15 for Nash Arts members. For more information visit www.nasharts.org or call 459-4734.
More ...